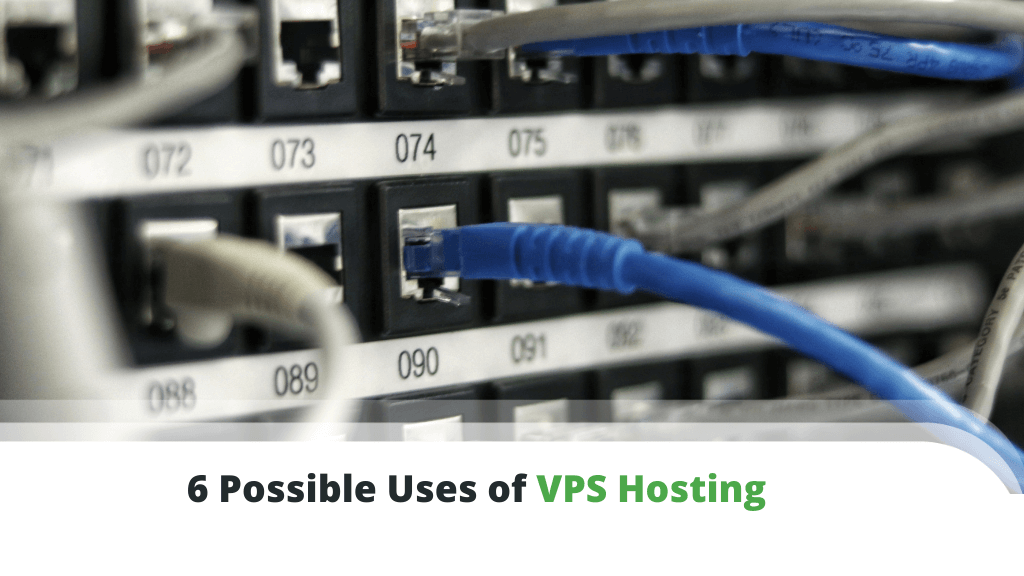 Web hosting comes in a few different forms – from shared hosting at the lower end to dedicated server hosting for enterprise use.
Somewhere in the middle of this ladder sits VPS, or Virtual Private Server hosting.
Given the wide range of prices this category falls within, there may be some confusion about what exactly you can do with these plans.
This article will be taking a deeper dive into the world of VPS hosting and examine some of the most popular use cases for virtual servers.
Table of Contents:
---
What is a VPS?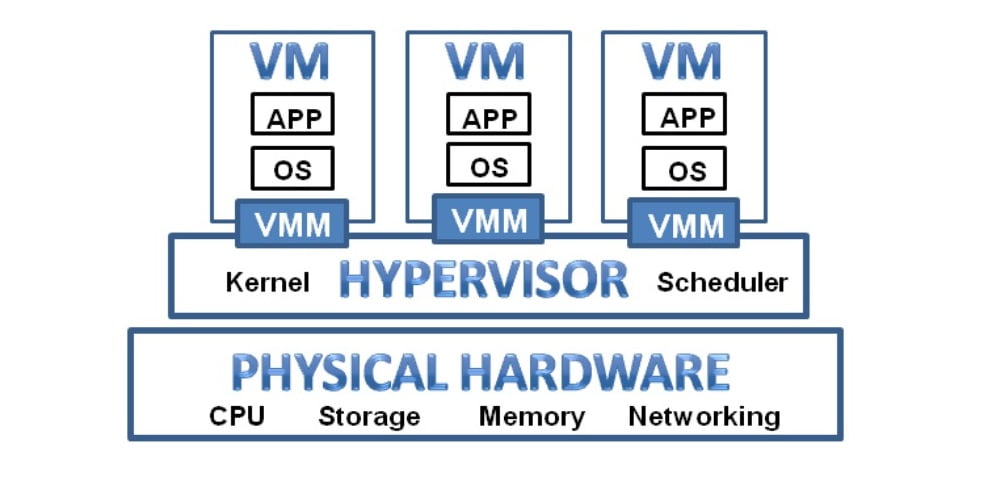 Imagine an entire physical server with a significant amount of resources, such as processing power, memory (RAM), storage space, bandwidth, and more. What the virtualization software does is create virtual server instances by making use of those resources.
In the context of web hosting, we call these mini-servers VPS. Each VPS account is allocated to a single owner and comes with dedicated resources of its own. To the owner, it is not much different from managing an entire physical server.
Since VPS instances are created by dividing up the resources of an actual physical server, we can create multiple virtual servers from each one.
This subdivision serves to lower costs significantly.
It's the same concept as taking a pie, cutting it up, and then selling individual slices. Each person who buys a piece gets it to themself but pays only a fraction of the cost of an entire pie.
How Can a VPS Help Your Business?
We often think of servers as large, powerful machines that need to process a massive amount of information. However, this isn't necessarily accurate. A web server can be any machine put to a specific use. For example, a VPS can be used to "serve" web pages, email, web applications, or a combination of all.
Purchasing and running an actual server can be an expensive and technically challenging endeavor. Because of this, not many businesses can afford to use them.
That's where VPS steps in.
While shared hosting is often cheaper than VPS, it also comes with several disadvantages. They might not be so crucial for small, personal projects, but damages are often costly in a business context.
VPS accounts offer businesses better security, greater flexibility, and above all – scalability in terms of operation and cost.
VPS Use Cases
If you're wondering what you can use VPS hosting for, the answers might be surprising. Remember that a VPS is, for all effects and means, an entire server. Because of this, you can configure it in almost any way you want, allowing you immense flexibility in website management.
Here are some of the ways that you can put a VPS to work:
Website Hosting
The most common way of using a virtual server is by turning it into a web hosting server. To achieve this, all you need on the VPS is an Operating System (OS) and web server applications. Of course, that's just the basics since your needs will also depend on what type of online projects you plan to run.
There are many advantages to using VPS for website hosting. Although you can technically use shared hosting to operate most low traffic volume websites, VPS is way better for business use. The dedicated resources and isolated environment increase the security and reliability of all websites hosted on the same account.
App Server
Given how rapidly technology has been advancing, VPS solutions have become increasingly popular hosting web applications. For instance, WordPress is a web application used by over 40% of websites in existence today.
VPS platforms can make an excellent application server for multiple reasons. Web apps are highly diverse, and many come with unique requirements to run. Since VPS accounts are essentially blank servers, you can configure the ideal environment for whichever application you need.
Apps are also generally more resource-hungry and tend to operate better when those resources are available on-demand.
Gaming Server
Gaming is a growingly popular hobby, and for companies, a potentially lucrative source of income. There are many ways to profit from operating a game server.
For instance, consider one of the most popular server-operated games in the market today – Minecraft. Operators of Minecraft servers can monetize using advertising, membership fees, sale of virtual goods, and many more.
The more players on a particular game server – the more resources it needs to run. However, it can be challenging to predict how many players will eventually want to play your game.
This makes VPS solutions ideal for gaming servers since you can scale the amount of resources available at any time.
Email Server
There aren't many organizations in the world today that don't make use of email. It's become the lifeblood of any business, whether it operates locally, regionally, or globally. There are many email solutions available, but using your VPS as one offers greater data privacy.
More importantly, a VPS is capable of serving multiple purposes.
Because of that, you can use your VPS as both web host and email server at the same time. If, for some reason, you need to split that up later, you can do so as well.
VPN Solution
Virtual Private Networks, or VPN, offer a wide array of uses. Most consumers use VPN for everything, from bypassing geolocation blocks to increasing online privacy. However, VPN plays an even more critical role in business use – hardening data security.
One of the most attractive characteristics of VPN is the encryption tunnel they use to transport data. This layer of security means that any business that needs to support remote workers can have them operate safely from any location around the world.
Using a VPN to run your own VPS can be cost-effective while fulfilling the need for greater security.
VoIP Solution
Similar to emails, Voice Over Internet Protocol (or VoIP) is an essential means of communication for many businesses today. It can reduce costs tremendously since data is often cheaper than using voice lines, especially for longer distances.
Still, VoIP services aren't exactly cheap, and if you use a sufficient volume, it may be more cost-effective to implement a VoIP solution directly on your VPS.
Aside from the potentially lower cost, setting up your VoIP service allows for greater customization. You only need to implement the necessary features and set up the initial phone configuration. The result is often a lighter, more efficient option for corporate communications.
How To Pick The Right VPS Host?
Choosing the right VPS host isn't just about resources or even price. Those are two flexible elements of VPS accounts and may vary greatly. You can still keep the technical specifications in mind, but other areas deserve your focus as well.
Some things to look for include:
Customer Support – VPS plans are more typically more challenging to manage than shared hosting packages. You'll need to have at least some basic knowledge of server management and networking to set up and operate the server. Still, when things go wrong, you may find yourself in need of help.



Look for a VPS host that offers a broad spectrum of support channels. Ideally, there should be at least one avenue of support b since things can happen at any time.



Innovation – While technology is a relatively even playing field, some hosting providers go the extra mile.



Some hosts take their time to build useful tools and elevate the entire industry, not just their customers. For example, ScalaHosting has developed SPanel, an advanced web hosting control panel that we offer completely free of charge. In the context of rising licensing fees for control panels, this a great way to help customers minimize their hosting fees.



Security – Although VPS plans are inherently more secure, you need to consider the hosting provider's overall setup. Security is an easy way for some hosting providers to skimp on costs. Most will offer basic security implementations, but some go the extra mile with advanced solutions for DDoS attacks, malware, spam, and other cyber threats.


Reliability and Reputation – It can be challenging to judge the quality of a hosting provider through technical specifications alone.

Instead, look towards well-known public platforms like TrustPilot to see what your peers say about the service. While some reviews are paid or written by affiliates, you can get a good general picture of what to expect from a host.
ScalaHosting Managed and Unmanaged VPS
If you're concerned about being able to handle a VPS – no need to worry. VPS solutions often come in two categories – Managed and Unmanaged.
For those who may not have the technical bandwidth to handle this, Managed VPS is the go-to option. All you need to do there is let the host know your initial configuration needs, and they'll set up the perfect environment for you. The hosting support will even take care of most managerial and maintenance tasks for you.
ScalaHosting is proud to offer both Managed and Unmanaged VPS plans. Thanks to our in-house developed solutions, we can even afford to give you some of the most cost-effective rates on the market.
Conclusion
The use cases for VPS hosting we've outlined above are just a handful of the many possibilities. Remember, you're getting the power of an entire server, and how you use it is entirely up to you. You can even go for multipurpose use and run web and email services simultaneously.
Frequently Asked Questions
What is VPS hosting used for?
You can use VPS hosting for many purposes. However, the nature of virtual servers means they are best employed when greater reliability, performance, and security are necessary. Examples of possible VPS hosting use are – web hosting, email hosting, and web application hosting.
Why is VPS better than shared hosting?
One critical advantage VPS hosting has over shared services is that you benefit from dedicated resources. The anytime-availability of resources leads to faster and more reliable performance. Besides, the isolated nature of VPS accounts also leads to better security.
How do I manage VPS hosting?
You can manage VPS hosting in various ways, such as via the interface provided by your web host. Another way, often employed by more experienced users, is the command line where you directly operate the server via web code. The options initially available will depend on the host you choose.
What is a VPS – Everything you need to know!