Putting a large number of users on a single hosting server raises serious vulnerability concerns. However, dedicated hosting is an expensive option; most hosting service users might be uncomfortable to explore it.
Hence, VPS hosting provides the most well-balanced option for web hosting services.
Global Market Insights
Suppose you are a new member of the over $1 billion VPS market – a figure that's projected to hit $2 billion in 2025. In that case, you might be considering some software to install on your virtual server.
The good news is you're in the right place. This article reviews five options you might want to consider.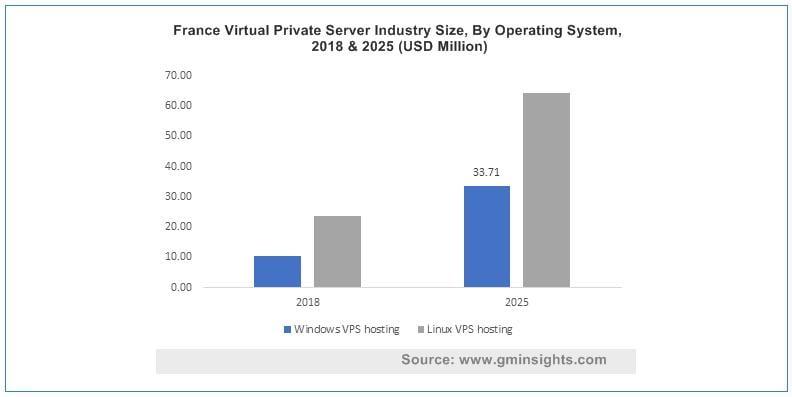 We'll get to it in a bit. But first, let's consider why it's never a mistake opting for VPS hosting.
Why VPS hosting is right for you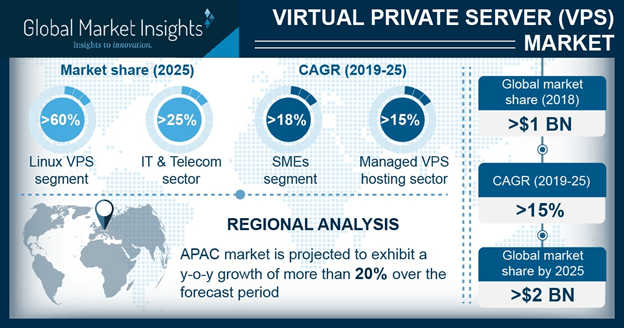 VPS hosting has never been a wrong decision, and here are top reasons many businesses are embracing it over shared hosting. VPS hosting offers a better performance level to a shared one. Data from the Hosting Tribunal shows that a one-second delay in load time reduces page views by 11 percent, customer satisfaction by 16 percent, and conversion rate by seven percent. Compromising speed is never an option.
In the first half of 2019 alone, attackers breached 4.1 billion records. Thankfully, VPS hosting offers better cybersecurity to businesses. VPS hosting offers organizations full control over their servers.
Virtual servers come with large storage space and can handle a massive volume of traffic and processing. Of course, this arrangement minimizes downtime, and businesses can scale online operations without interruptions.
Also, a VPS hosting gives people the freedom to configure the server to any specification and install any specific software.
But, not sure what software is right for you? Then, these five can get you started.
1. CentOS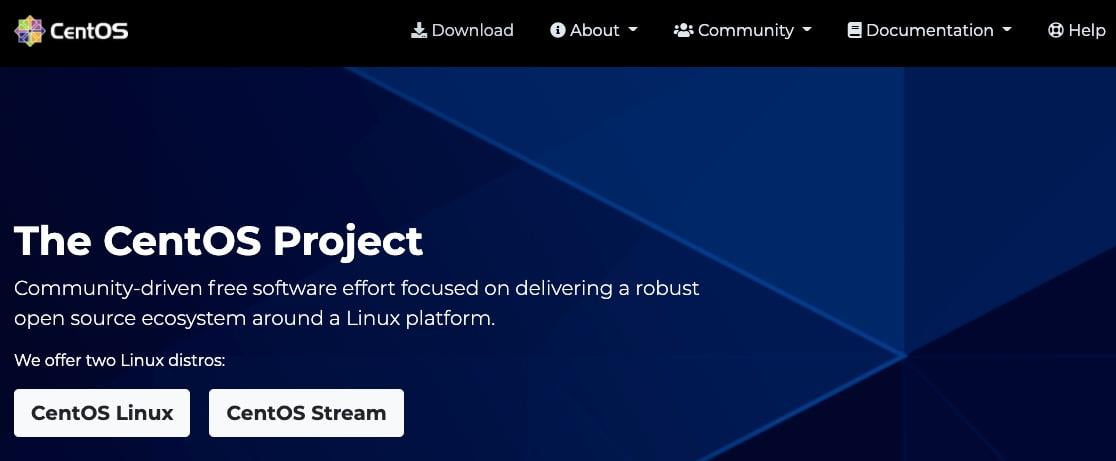 Community Enterprise Operating System (CentOS) is a Linux-based server operating system compatible with Red Hat Enterprise Linux (RHEL). It was first released in 2004 as version 2, while the latest version, version eight, was released in September 2019.
The OS is highly customizable, secure, and stable. Its close link to RHEL allowed it to have corporate-level security updates that make it safe for every user.
How to install on VPS
Installing any version of the CentOS on a VPS varies from host to host, but the procedure is the same. Follow these steps to get it done. Thankfully, most hosts, if not all, provide a one-click installation feature.
On your hosting account, locate the button or panel for creating a VPS hosting.
Under Operating System, select the version of CentOS you want to install on your virtual server.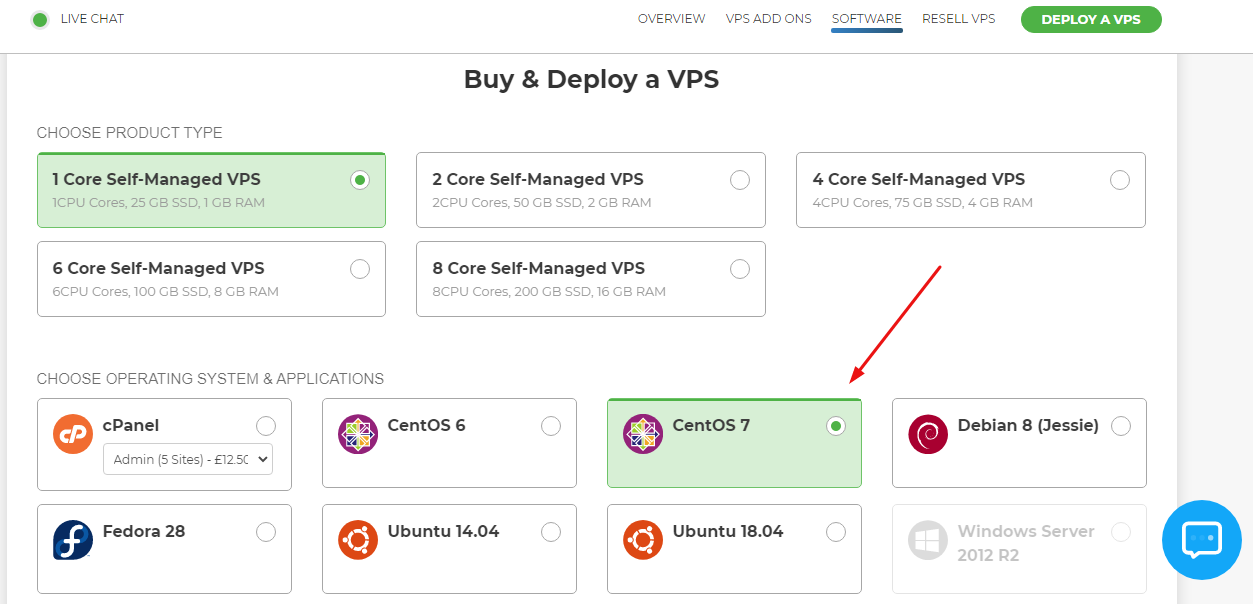 Choose whether you want the server to be managed or self-managed. Select your payment plan.
Selected all your options and click the button at the bottom of the page to create the VPS.
Remember, these steps vary from host to host. It won't hurt to consult the installation guide of your host provider.
2. Ubuntu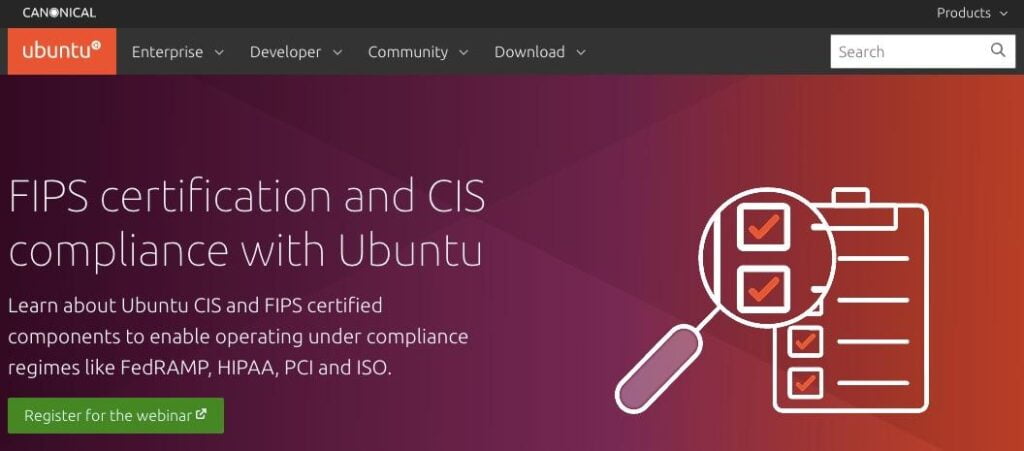 Ubuntu is an OS based on the Debian architecture. It was first released in October 2004 and updated regularly every six months, with long term support released every two years.
The OS came in three editions, initially; desktops, server, and core for IoT devices. However, the developers discontinued the smartphones and tablets edition.
Ubuntu does not support cPanel.
Here's how to install it:
Installing Ubuntu follows the same procedure as described for CentOS. But instead of selecting CentOS as the operating system, select the Ubuntu version you want to install on the server.
Then click the button to deploy the VPS.

Just as explained above, these steps vary between hosts. So, consult the installation guide of your host before proceeding.
3. cPanel

cPanel, according to the vendor, creates an exceptional hosting experience. It facilitates the management and configuration of web servers.
With a cPanel account, you can:
Manage multiple websites on a single server
Create email accounts
Upload web files
Create and manage databases
Create sub-domains
Setup cron jobs
Setup page redirects
And more.
The software is one of the most reliable control panels for web hosting and management. More than 200,000 websites and 195,000 unique domains use cPanel.
Here's how to install it:
cPanel requires a CentOS server to run, a minimum of 1 GB RAM and at least 20GB of free disk space. Ensure that your server has a fully qualified domain name or hostname. if not, set it thus:
# hostnamectl set-hostname cpanel.mydomain.com
And also, ensure that you have Perl installed on your server, or you can use this command to do so.
"# yum install perl
With these sorted out, follow these steps to install cPanel on your VPS.
Download the cPanel auto-installer script with the cURL command. Use this command to # yum install curl to install the cURL command if you don't have it.
Ensure to download the latest script to the home directory
Run the auto-installer and then wait for the script to complete the installation.
Once the installation is complete, you can reboot the server if you get a prompt.
Create your cPanel user and then log in at mydomain.com/cpanel.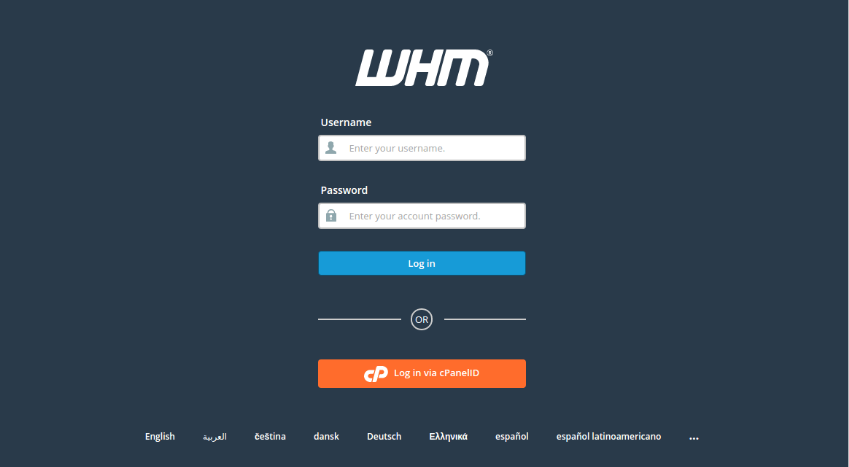 There you have it.
But there's a better way to manage your site's backend with the SPanel.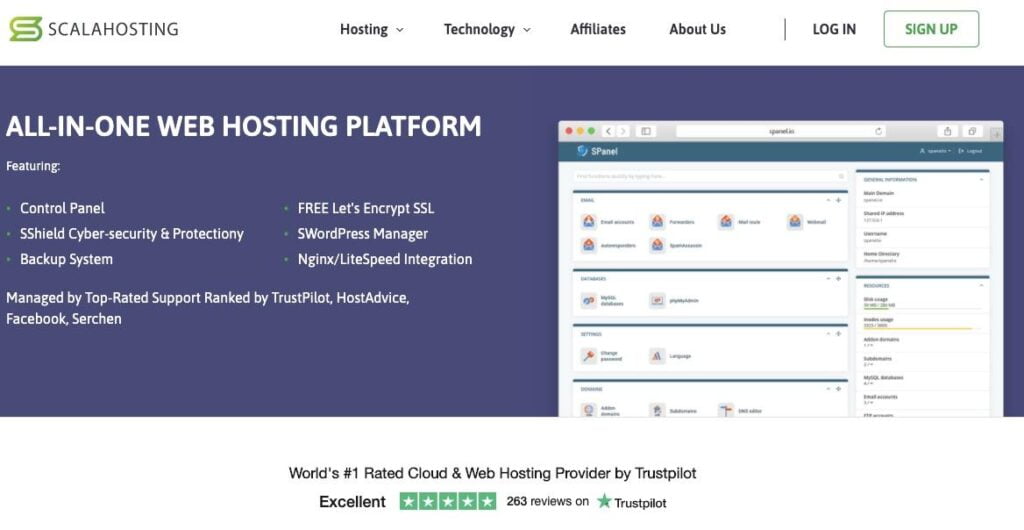 The SPanel simplifies all the complexities of using a cPanel, so you don't lose precious time figuring out your site management or email issues.
4. WordPress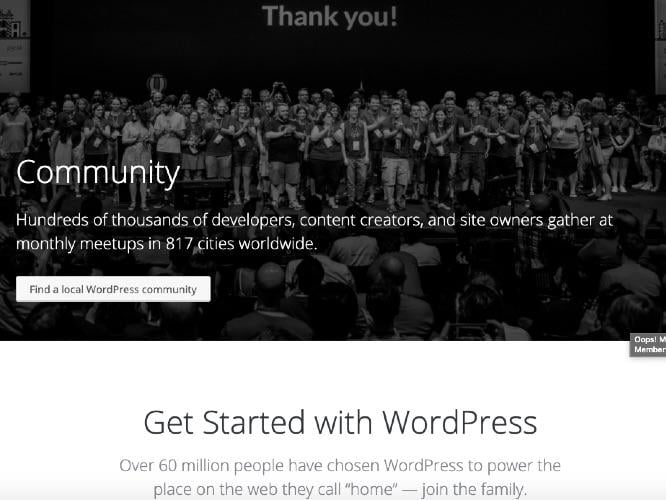 WordPress is open-source software for creating beautiful websites, blogs, and apps. It's the most popular content management system in the world.
It has a CMS market share of 63.1 percent, and on estimates, about 36.3 percent of websites are running on it.
WordPress has over 55,000 plugins. This robust ecosystem makes it easy to customize any WordPress website to meet any need:
E-commerce
Blog
E-learning portals
Business directory
Business website
Forum
Booking site
And more
How to install it
The cPanel WordPress auto-installer makes it easy to stall WordPress on any server. Follow these steps to get started.
Log in to your cPanel account and locate the software section.
Under the section, locate and click on WordPress Manager by Softaculous to launch the installer.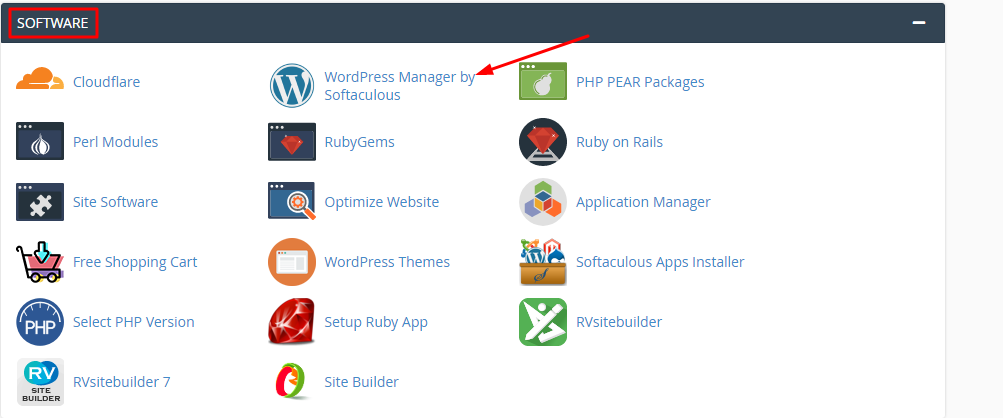 On the Softaculous page, click on Install Now to load the installation wizard.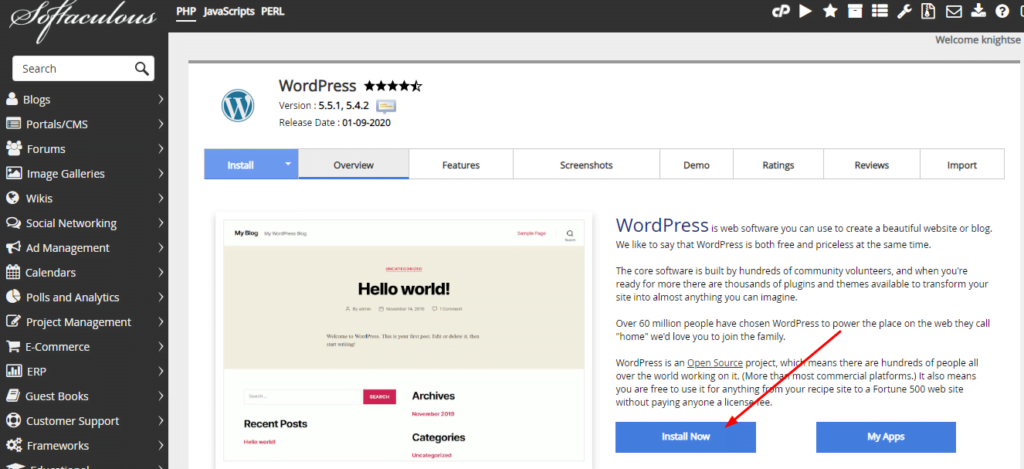 On the installation wizard, under Software Setup, choose the version you want to install. Select HTTP protocol and the domain you want to install the WordPress on.
Leave the in Directory field blank if you want to install WordPress on the root domain only. But if you're going to install WordPress on a directory, enter the directory's name in the Directory field.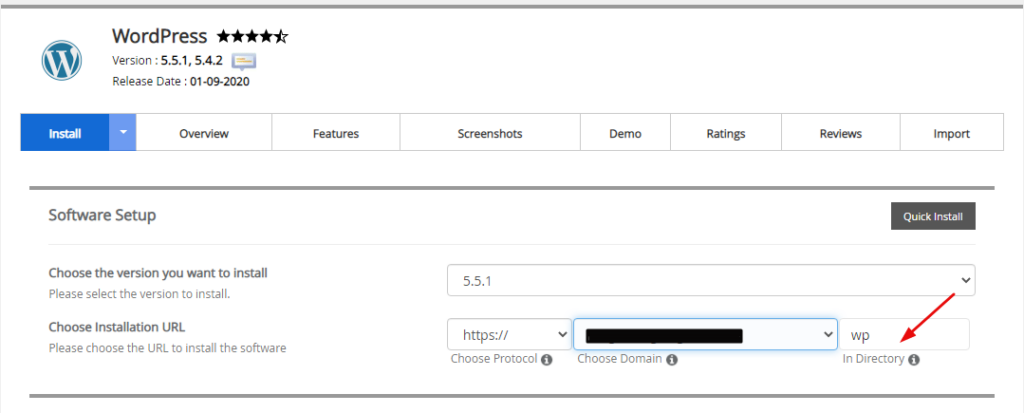 Scroll down the wizard to enter your website's name, admin username, password, email, and then language. You can leave the other fields for now.
Click on Quick Install to get everything done.
5. Let's Encrypt TLS Certificate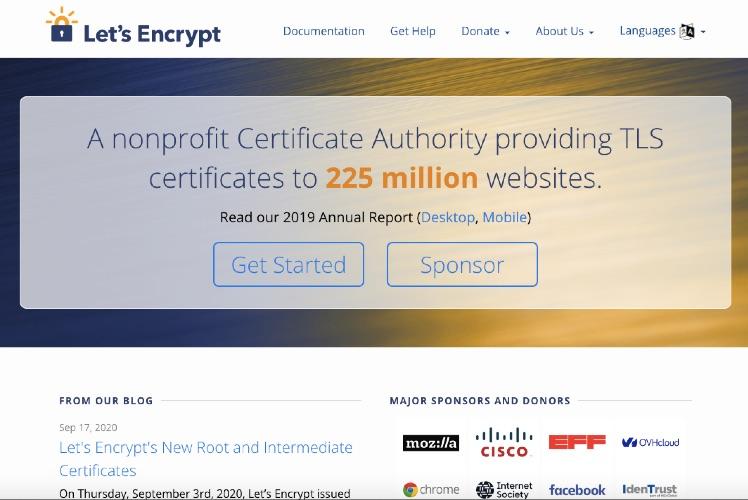 Let's Encrypt is a nonprofit certificate authority provider.
It's estimated to be providing TLS certificates to over 225 million websites. They issued their one-billionth certificate on February 27, 2020, making them one of the world's largest certificate authority providers.
IdenTrust, a cross-signer of Let's Encrypt intermediates, remains the largest CA provider globally with 52 percent market share.
How to install it
You can install Let's Encrypt TLS certificate from the cPanel by following these simple steps.
Log in to your cPanel account and locate the security section.
Locate and click on Lets Encrypt SSL to open the installation panel

On the panel, locate the Issue a new certificate section and click on + Issue for the domain you want to issue the certificate.

On the next page, click on Issue to complete the installation.
That's all. Simple, right?
VPS Software to avoid and why you should avoid them
There are hundreds of software you can install on your VPS to expand its capabilities. However, there are some you should never go near. This article reviewed just a few of them.
End-of-Life Software
What are they? Of course, you might ask.
This software is getting to the end of its product life cycle. Or the vendor is planning to limit their support on the product or version.
And here are why you should avoid them.
Lack of security fixes and updates means that the software will be vulnerable to security threats and hazards.
EOL software raises a lot of OS compatibility concerns that are too risky to be ignored.
EOL software is not reliable and is prone to breaking down.
Antivirus
It may seem counterintuitive to include antivirus on this list.
In many cases, an anti-virus might hurt your server's performance and stability. If users or the outside world are not interacting with your server, then there is no point in deploying an anti-virus.
All you need to maintain your server integrity is to set it up correctly, patch it regularly, and maintain adequate security protocols.
Of course, there are instances where your server will need an antivirus. But make sure that your server needs one before deploying antivirus. Do that only after setting up all your server configurations and software installations.
Frequently Asked Questions (FAQs)
Here are some frequently asked questions about VPS, VPS hosting, software, and related issues.
What is VPS?
VPS stands for Virtual Private Server. It allows fewer users to share an allotted segment of a server's storage space, memory, and processor power.
It is like a few families living in a condominium.
Though all the websites on a VPS share one physical server, it houses multiple and separate virtual machines. Each user can run its separate copy of OS and other software.
Is VPS hosting right for me?
VPS hosting is right for you if you want:
100 percent control of your online assets
A website that is secured and less vulnerable to hack attacks
A super-fast website.
A website that can handle a huge traffic volume
If you intend to host multiple websites
If you intend to scale your online operations in the future
If you don't want your domain to get blacklisted as a result of the activities of other websites sharing the same server
What Is the Best Vps OS To Install?
There are many VPS OS to choose from. However, CentOS and Ubuntu are the two most popular VPS OSs as of today.
Why Couldn't I Install Software on My VPS?
Some of the reasons you couldn't install software on your VPS are:
Slow internet connections
Lack of enough storage space
Incompatible software
How Much Does VPS Hosting Cost?
The cost of VPS hosting will depend on your hosting package, and of course, this varies between hosts. But you can get a fully managed VPS hosting as low as $9.95
Where Is the Best Place To Get VPS Hosting?
Of course, there are a plethora of hosting providers to choose from. However, ScalaHosting offers superior service and 99.9 percent server uptime. Also, you will get 24/7 customer support.
We have been powering over 700,000 websites from over 120 countries for the last 11 years. So we have the experience and bandwidth to serve you.
Wrapping It Up
VPS hosting is right for businesses that want to improve their site load speed, take charge of their cybersecurity, and handle a large traffic volume.
You can extend the server's capabilities by installing a couple of software, of which we have reviewed some. However, you should avoid those that are near their life cycle and even antivirus applications. Of course, unless you must use them.
Was this article helpful?