Although Secure Sockets Layer (SSL) certificates are all about web security, pretty much all websites today need them. Thanks to increasing cybersecurity threats, search engines like Google now take SSL certification into account as part of their search ranking algorithms. As such, there is an intrinsic link between websites, SSL, and Google.
If you don't have one yet and have been wondering, "Is SSL Required for my Site?" – the short but firm answer is Yes. To learn more about SSL certificates and how you can benefit from them, read on…
State of Cyber Security in 2021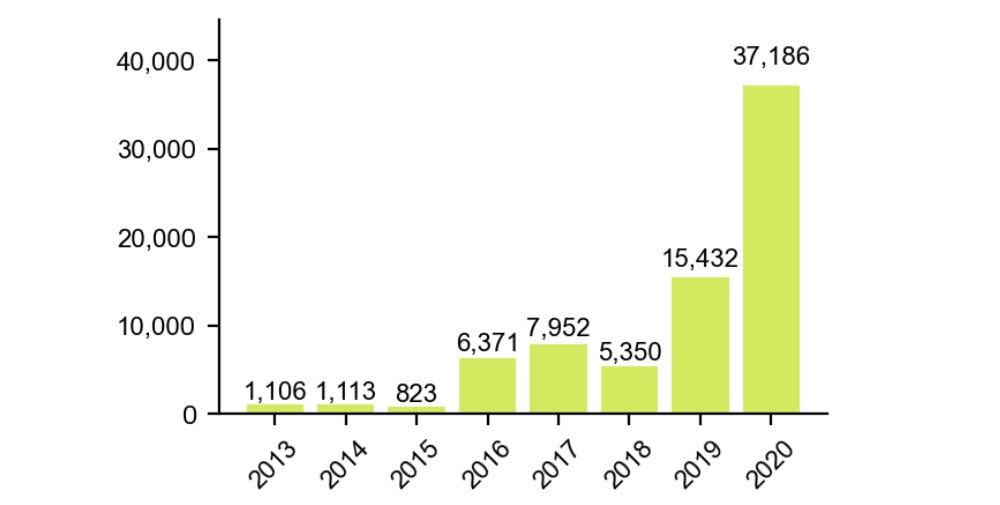 The Covid-19 situation has changed everything around us, including our online habits. Because of the global pandemic, many people and businesses have been forced to operate remotely. They had to digitize ahead of schedule or develop entirely new business models that rely heavily on the Internet.
Unsurprisingly, ecommerce saw a significant boom, with sales in the US spiking by 32.4% over the year to hit a record high of $791.70 billion.
While that may be good news, it came accompanied by a massive rise in data breaches resulting in over 37 billion lost records – more than double what we saw in 2019.
While SSL isn't a stop-all solution, it is certainly a first-line defense that webmasters should definitely consider, even if they're not directly making sales through their website.
What is an SSL Certificate?
Websites are accessed using the HTTP protocol, and SSL certificates utilize the more secure HTTPS. The "S" appended to the end indicates the HTTP connection is Secure.
The SSL certificate is a digital data file that sits on web servers and helps anyone connecting to the website verify the server's identity. It includes information such as the domain name it protects, ownership, a digital signature, expiration date, and more.
While all the information is essential, the most vital pieces are public and private keys. These keys help encrypt data that passes between websites and visitors, keeping the connection safe from prying eyes.
You can get an SSL certificate from a Certificate Authority (CA). These are the companies responsible for validating the identity of those applying for SSL certificates.
Types of SSL Certificates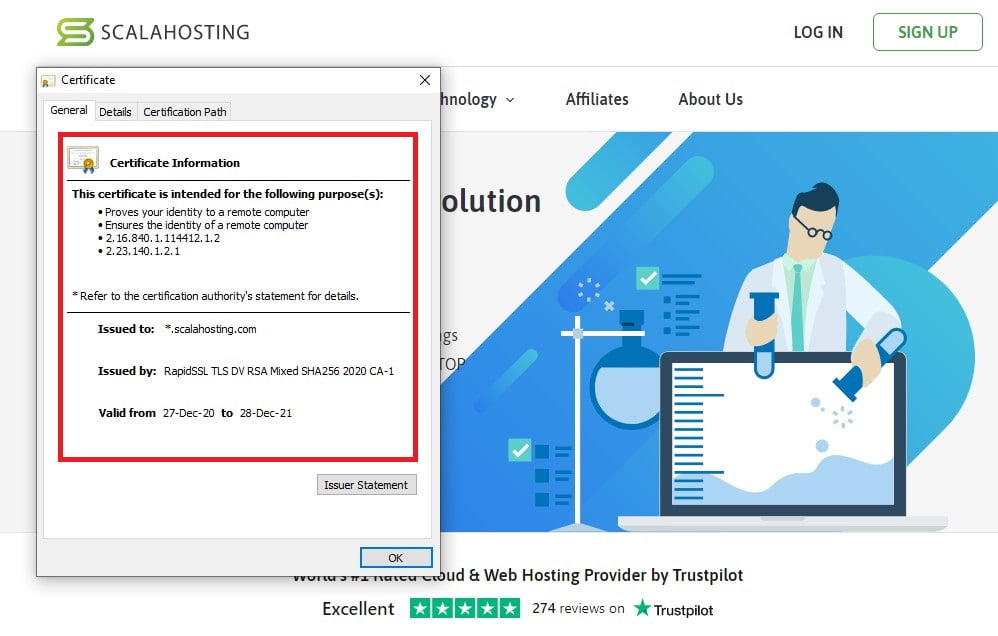 Now that we know the role of SSL certificates let's take a closer look at the different types. There are three primary categories of SSL certificates available today: Domain Validated (DV), Organization Validated (OV), and Extended Validation (EV). While they offer similar encryption levels, the registration process is different.
Domain Validated SSL
Among SSL certificates, DV is the easiest to acquire. The CA simply needs to verify the domain name and ensure rightful ownership of the applicant. Aside from that, no other information needs to be confirmed. It is the most basic level of SSL certification available at this point.
This easy process makes DV certificates especially popular among non-commercial websites such as personal blogs, portfolio sites, hobby sites, and the like. There are even free DV SSL certificates available such as those from Let's Encrypt.
Organization Validated SSL
The same basic ownership check applies for OV SSL certificates such as with DV. However, Organization Validated SSLs take things a bit further. The CA must also check on the organization applying for the certificate to ensure it matches the website.
This extra layer of vetting helps website visitors who can see the information displayed on the SSL certificate. OV SSL is typically used by business sites, especially those which deal with personal or financial customer data.
Extended Validation SSL
Among SSL certificates, EV requires the most careful vetting process. Not only must the application information and website match, but the CA will take further steps for complete verification. This process includes matching data with official records, checking on physical presence, legal checks, and more.
EV SSL certificates are mainly aimed at websites that need to ensure high levels of security and customer confidence. Examples of businesses that often utilize EV certificates are financial institutions, ecommerce marketplaces, and online retail outlets.
Aside from these three categories of SSL certificates, there are also various subtypes within. These have more to do with the scope of the SSL certificate rather than verification.
Single Name SSL
These SSL certificates cover a single domain name. The distinction is essential since if you buy a single name SSL, it restricts how you branch out from that domain name. For example, purchasing a single name SSL for ''www.mywebsite.com'' won't cover associated subdomains like –mail.mywebsite.com, sales.mywebsite.com, or microsite.mydomain.com.
Wildcard SSL
Wildcard SSL will help resolve the restrictions of the single name SSL. They cover the primary domain name along with as many as 250 associated subdomains. This gives you a level of flexibility that a single name SSL cannot achieve.
If you're still asking yourself, "Which SSL Should I Use?" the answer mainly depends on what you're doing with your website.
Some of the question you can ask yourself include:
Does my website require registration?
Do I use forms with sensitive customer information?
Do I have an ecommerce section that stores credit card information?
How many domain names do I need to secure?
Multi-domain SSL
Another type of coverage you can get with an SSL is multi-domain. Organizations that own multiple websites with distinct domain names can use multi-domain SSL as a blanket cover for all of them.
Why You Need an SSL?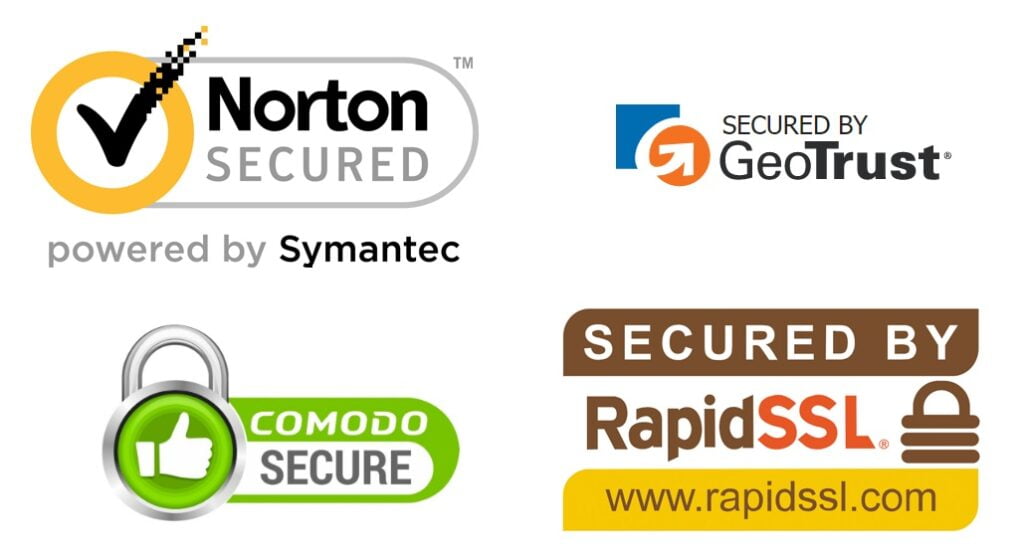 SSL certificates help websites in many ways, especially when it comes to data protection. The encryption that comes with an SSL can help websites accept payment securely, protect password logins, secure web forms, and more. From a more strategic viewpoint, we can condense the advantages into a few main categories:
Protect Confidential Data
Since SSL encrypts all data that flows between a website and its visitors, no unauthorized user can infiltrate it. The private-public key system has proven to be quite robust and safeguards the data against hackers.
Due to its moderated application process, SSL certificates confirm your website identity to visitors. In light of numerous spoof sites and scams nowadays, it makes your page a safer place to be.
SSL certificates are widely recognized. When a visitor lands on your website and sees the padlock icon – they immediately know they are dealing with a trusted authority. On the flip side, without an SSL, you just risk your visitors getting flashy warnings that your site is insecure.
Earlier, we mentioned the link between SSL certificates and search rankings. Search engines now consider SSL certification a factor that holds much weight when calculating search results. The HTTPS connection indicates your website is safe to rank highly, provided your content matches the user intent.
Websites that accept payments must comply with Payment Card Industry (PCI) requirements. One of the core requirements for this includes having SSL certification.
Cybercrimes are at an all-time high, so certificate authorities go all-out to ensure maximum security for all website owners and potential visitors. Many CAs will even insure those who buy their higher-tier certificates against monetary loss due to SSL issues.
For example, both GeoTrust True BusinessID with EV and Symantec Secure Site Wildcard SSL come with a $1.5 million warranty.
Free SSL Certificates
For non-commercial websites, SSL certification is still necessary for optimal performance. Still, SSL certificates cost money, and many webmasters are hesitant to add one, especially if they're working on a budget.
Thankfully, free SSL certificates exist thanks to organizations like Let's Encrypt, SSL For Free, and ZeroSSL.
These certificates have become so prevalent that, most often, you will find them integrated with your hosting plan by default. While it is certainly possible to manually install a free SSL, web host integration means much easier application and deployment.
ScalaHosting SSL Options
ScalaHosting offers free Let's Encrypt SSL with all web hosting plans. This feature is integrated neatly within your web hosting control panel, and you can deploy it with a few button clicks.
Even if you need more top-of-the-line SSL protection, ScalaHosting is ready to assist.
We offer SSL certificates on behalf of globally recognized CAs GeoTrust and Symantec. Head on to our dedicated page for more information and resources on SSL certificates at ScalaHosting.
Conclusion
The rapid evolution of digital technology means a great deal to the world. It makes seemingly complex things more comprehensive and accessible for consumers. Any such development is a double-edged sword and, today, we have to be more careful than ever when navigating online.
An SSL certificate is just one of many steps you can undertake to improve your web security, but a great start indeed. Check with your hosting provider about their SSL options and secure one today.
Frequently Asked Questions
Q: What does an SSL certificate do?
A: An SSL certificate helps encrypt data flowing between a website and its visitors. It also serves to affirm a website's identity so that visitors can rest assured they are visiting the real site and not a spoofed version of it.
Q: Does your website need an SSL certificate?
A: It is not necessary to have an SSL certificate for a website to function properly. Still, not having one can have severe security and SEO implications. You may find yourself losing visitors or not getting any search traffic, not to mention the insecure state of user information.
Q: Can I use a Shared SSL or do I need my own certificate?
A: You can safely use Shared SSL with your host, but these come with many limitations. This includes no domain name association, lack of business identification, and increased security risks. Ideally, opt for a personal certificate, even if it's a free one from Let's Encrypt.
Q: My website isn't secure. What should I do next?
A: One of the easiest things you can do for an unsecured website is to install an SSL certificate. It is easy and can be free. Be aware, though – an SSL is only one step of the many you can take towards building a more secure website.
How To Point a Domain Name To a Web Hosting Provider
What is a VPS – Everything you need to know!
Was this article helpful?