Woo Mini
Woo Start
Woo Advanced
Managed VPS
Hosting Plans Details
Woo Mini
Woo Start
Woo Advanced
Managed VPS

$9.95

/mo

-

Save 29%

+ in-build features worth $74/mo

Control Panel SPanel
$0/mo
Advanced Cybersecurity SShield
$0/mo
Faster Web Server OpenLiteSpeed
$0/mo
Daily Backups SBackup
$0/mo
SWordPressManager
$0/mo
24/7/365 Fully Managed Service
$0/mo
VPS: 1 CPU, 20GB SSD, 2GB RAM
$0/mo
Total:
$9.95

1
Unlimited
Unlimited
Unlimited
50GB
Unlimited
Unlimited
20GB
150 000
300 000
500 000
Not Limited
1x
2x
4x
8x
Shared
Shared
Shared
Dedicated

LiteSpeed caching plugins

1-click WordPress Installer

cPanel
cPanel
cPanel
SPanel

WordPress Staging/Cloning

$3.95

/mo

Regular

$5.95

/mo -

Save 33%

$5.95

/mo

Regular

$8.95

/mo -

Save 33%

$9.95

/mo

Regular

$13.95

/mo -

Save 29%

$9.95

/mo

Regular

$13.95

/mo -

Save 29%

+ in-build features worth $74/mo

Control Panel SPanel
$0/mo
Advanced Cybersecurity SShield
$0/mo
Faster Web Server OpenLiteSpeed
$0/mo
Daily Backups SBackup
$0/mo
SWordPressManager
$0/mo
24/7/365 Fully Managed Service
$0/mo
VPS: 1 CPU, 20GB SSD, 2GB RAM
$0/mo
Total:
$9.95
You depend on the web, we depend on you.
Backed By Award-Winning
24/7 Hosting Support
You're covered by a Support Team that's renowned for being one of the most knowledgeable, fast and efficient. Ready to assist you any time, with any issue, 24/7. That's part of why our customers stay with us for 7 years on average, and 99%+ of them happy.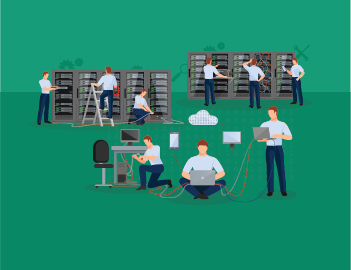 Hosting Features You'll Love: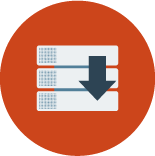 Remote Daily Backup
Your website data is always secure & protected with automatic daily backups, on a remote server. Easily restore data with 1 click.
SShield Cybersecurity
SShield is the ultimate cybersecurity
- it blocks 99.98% of web attacks and monitors your website 24/7, real-time.
1-Click Installer
Install WordPress, PrestaShop, Joomla and other CMS, and more that 100+ scripts & apps with a single click.
Ready to switch to the better hosting?
Free Website Migration
Out migration specialists will migrate as many websites as you ask, free of charge. There will be no downtime, and we'll also ensure that they work properly on the new server
Any website can be migrated in 3 easy steps:
You provide the login details to your old server
We migrate the website and verify it works on the new server
You change the nameservers and point the website to the new server
Optimized WooCommerce Hosting Environment
Scala Hosting configures WooCommerce hosting servers to perform at its best and suit all WP requirements. That is essential to deliver the best WooCommerce hosting experience to our customers.
Web Attacks Blocker
Obviously we took care of the security issues as well. When you purchase a cheap WooCommerce hosting plan, your website will be protected by tons of tools. Scala Hosting deploys custom mod_security rules to block 99.9% of web attacks. It doesn't matter which plan you choose. The best WooCommerce hosting is here at Scala Hosting.
Dedicated Firewall
If you really care about the security of your website, then you need a dedicated firewall installed and configured for you specifically. However, installing and configuring a firewall is an arduous task. That is why we will do it for you. A dedicated firewall is available with every WooCommerce hosting plan.
Custom Security Rules
When it comes to website security, the best way to go is to optimize your security rules for your content management system specifically. In this case, it requires advanced administration and WooCommerce knowledge. Our IT experts have already designed the rules, and will install them on your newly purchased hosting plan.
Malware Scans & Removal
All WooCommerce web hosting plans feature regular malware scans and removal. This is a premium feature included with the goal to add increased protection levels to your account. Since security is one of the keys to an effortless web hosting experience, all WP hosting plans are covered by it.
Automated Updates
Some WooCommerce users complain of the constant need to update the system to the newest version. You will not have this problem as a Scala Hosting client. We have set up our system to automatically update your WooCommerce to the latest version in the background. You can also disable automated updates if you don't want to update WooCommerce.
7 Daily Backups
Afraid of losing your data? No need to be. Every day is a backup day! Get seven restore points for the last seven days with any WooCommerce hosting plan. If you need to restore your website to a previous date, just ask our IT experts, and they will assist you as quickly as possible. You can also restore your WooCommerce website from the control panel.
Free Managed Service
Every WooCommerce web hosting plan from WP Start and up features a free managed service feature. This means that our support team will go the extra mile and help you with more advanced WooCommerce issues such as plugin troubleshooting—a testament to the knowledge of our WooCommerce experts.
Free CDN
A content delivery network (CDN) can often lead to a dramatic website loading speed improvement. CDNs are usually quite expensive, and most website owners cannot afford them. Scala Hosting offers you the CloudFlare CDN for free with every WooCommerce hosting purchase.
Free Domain
Prepay the WP Advanced or the WP E-commerce hosting plan for a year and get a .com domain for free. Prepay the next year and get another year on your domain for free. This can go on forever. The best WooCommerce hosting deserves the best domain deal.
Free SEO Analysis
Search engine optimization (SEO) is a great way to attract a large number of targeted visitors to your website or blog. As a Scala Hosting client, you will receive free SEO analysis of your website containing valuable information about your website presence in search engines, which you can use to your advantage.
Free SEO Tools
Each of our cheap WooCommerce hosting plans features free search engine optimization (SEO) tools which can help you optimize your website to meet the criteria of various search engines such as Google. Nonoptimized websites do not rank well and often lose massive amounts of potential targeted traffic.
Free SSL Certificate
Scala Hosting now gives you a free RapidSSL certificate with every WP E-commerce hosting plan purchase. We believe that every website should run securely with SSL encryption, and that's why we strive to make the web safer and more secure. Opt for WP E-commerce now, and we will install and configure an SSL certificate for free.
Choose The Best WordPress Hosting
Every web hosting company claims that they offer the best WordPress hosting, but few truly deliver. After a long period of extensive research and development our engineers designed a revolutionary service that is perfectly optimized for hosting WordPress based websites and blogs. It is very important to understand that most web hosting plans are WordPress compatible, but not all of them are the best web hosting for WordPress. What makes our plans the best WordPress hosting plans? The key word is optimization. We have configured our servers in a special way that speeds up WordPress websites specifically. We provide many tools and plugins that will make your web hosting experience positively unforgettable. We truly believe that this is the best WordPress hosting service ever created.
Every content management system (CMS) like WordPress, Joomla or Drupal has its own particular way of functioning. This means that unless you optimize your web hosting for the specific CMS that you are using, it is going to run sub-optimally, or in other words it's going to be slow and less efficient. Lack of optimization will result in poorer user experience, lost visitors and an overall feeling of dissatisfaction with your web hosting plan. It's very hard if not impossible to optimize your web hosting plan as much as we have, unless you own the whole server and have a team of seasoned IT experts at your disposal, but the good news is that you don't have to. We have already done this in the best possible way and we have created the best WordPress hosting as well as specialized hosting plans for other systems like Joomla, Drupal and Weebly. Just pick the web hosting plan that best suits your needs and enjoy an effortless WordPress experience.
Why Choose ScalaHosting?
100% CUSTOMER SATISFACTION
Customers love Scala Hosting. That's why we are ranked #1 in TrustPilot and WHTOP. Just read hundreds of glowing 5-star reviews and see what clients say about us, ot simply read the reviews on Facebook page
11 YEARS IN INNOVATIONS
Powering over 700,000 websites of customers from 120+ countries, Scala Hosting has been doing innovations for 11 years. SPanel is the latest innovation that made managed VPS services affordable.
30-DAY MONEY-BACK GUARANTEE
Expect nothing but the best! You'll love our hosting, you site will be up 99.99% of the time, faster and more secure that ever. And if for some reason that's not the case, we'll fully refund you to the last cent. No questions asked.
Frequently Asked Questions
How does Shared Web Hosting work

Shared Web Hosting is a popular, inexpensive choice for hosting used by a variety of small and medium businesses, blogs, and other websites with moderate amounts of traffic.

By purchasing Shared Hosting, you're basically buying space on our servers—storage, bandwidth, and disk space—while we're we're responsible for keeping the server healthy and running at peak performance.

Which hosting plan should I choose?

Every situation is unique and that determines the plan that's most suitable for you

If you are just starting out and looking to build and host just 1 site or blog, then we recommend our Mini plan.

If your site requires more space, flexibility or you're looking to host more than one website, then we recommend our Start and Advanced plans.

If performance is very important for your business, we recommend you choose one of our VPS server plans.

What is the difference between Shared and Cloud hosting?

Shared hosting is like living in in an overcrowded tenement with nosy neighbors. It's cheaper, but you must share everything with hundreds of other users. If one of them is hacked or blacklisted, your risk of being hacked increases significantly.

The VPS server is like living in your own house with a nice yard. You get 100% control, better security, and speed. It is fully managed, so you can focus on growing your business.

And with our proprietary in-house solutions, now every website owner in the world can finally have their own cloud VPS with a control panel, daily backups & snapshots, fully managed by experts 24/7/365 at a comparable price to shared hosting, starting at just $12 per month.

Can I use a cloud server instead of Shared Hosting?

Yes, in fact, we recommend it. You get faster load speeds, more security and with our proprietary solutions, you get to save $81/month with in-built plugins—all at a very comparable price.

However, starting out with a shared hosting plan is just fine. You'll still get a lot more value than with any other shared hosting provider.

What is SPanel and how is it better than cPanel?

You get the control panel developed by Scala Hosting (SPanel), with a graphic interface to manage your cloud server and the all services on it such as website, email, database, ftp and DNS services. The control panel is compatible with cPanel and will save you $15 per month for a cPanel license. Your websites will work as they have been working on a cPanel server. The control panel is running on our own equipment and doesn't eat from your server's resources unlike cPanel.

SPanel is only available in cloud VPS hosting.

How easy Is It to Setup Your ScalaHosting?

It's easy as a few clicks. Select the configuration that best suits you, start your plan, and you'll be set up in seconds.

You don't have to download or set up anything - it's all done for you.

What Kind of Support Do You Offer?

Our team of dedicated experts are available around the clock, 24/7, to answer any questions or troubleshoot any problems you may have. Our team consists of true experts with at least 3 years of experience in the field.

Curious how good our support is? Read hundreds of glowing customer reviews in a number of third-party sites where we're TOP-RATED: TrustPilot, Hostadvice, Facebook, and Serchen.

If I Already Have a Site / Hosting Can I move It To ScalaHosting?

Yes, our migration specialists will migrate all your websites from any platform and server. We make transfers simple and risk-free for you, at no extra cost, and will verify all of the migrated websites function correctly on the new server.