Intro
A quick hosting research will tell you that dedicated server plans seem to offer it all – resources, space, and control.
And that's absolutely true. Dedicated servers have a lot of undeniable benefits.
But did you know that Managed VPS hosting is actually a cost-effective alternative to dedicated servers? The service offers flexible resource and space allocation, plus, it takes the burden of maintenance off your shoulders.
We've put both hosting solutions to the test, and here's what our little experiment showed:
What is Managed VPS Hosting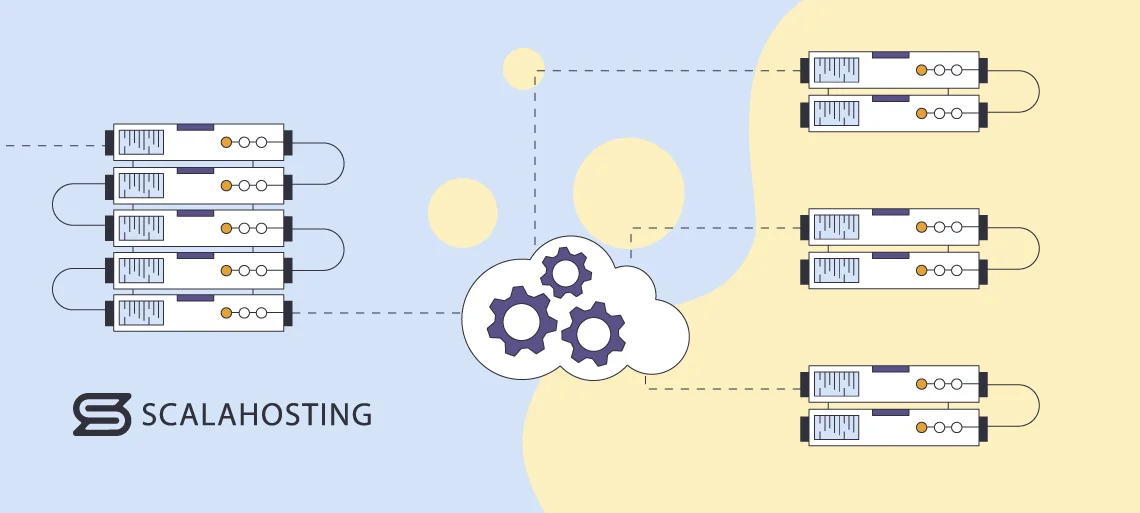 First, let's define managed VPS hosting.
VPS stands for Virtual Private Server and entails a service where several clients get isolated virtual accounts on a single physical machine. The hosting provider allocates dedicated resources, so each VPS user gets their own amount of CPU, RAM, disk space, and bandwidth.
The "managed" part means you get professional VPS support. Your hosting provider will help you with things like:
setup process
software installations
hardware replacement
technical issues
updates and maintenance
But that is only the tip of the iceberg when considering the numerous managed VPS benefits.
Managed VPS Benefits
VPS solutions are a fitting option for every project, regardless of its size. They are scalable, meaning you can adjust your system resources according to your current business needs. With every reliable VPS plan, you get at least 1 CPU core and a couple of GB of RAM, and that's not counting all the various free features offered by the hosts.
If you have a bit more tech knowledge, you'll enjoy the control the VPS plans will offer. You can make any kinds of tweaks without them affecting the other users sharing the server with you.
What are Dedicated Servers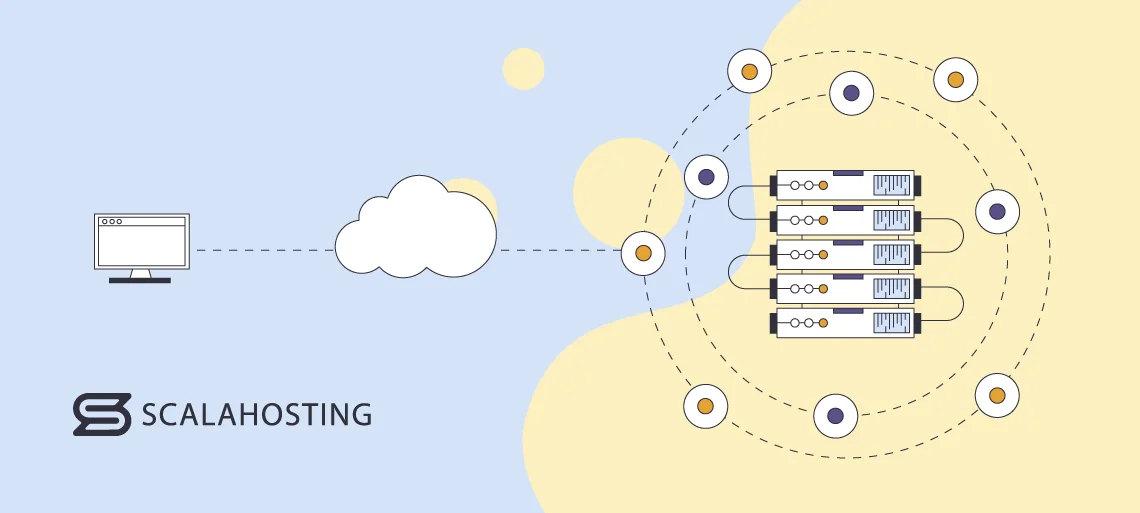 Dedicated servers are a type of web hosting service where you get an entire server for you and your needs. Your provider practically rents you the hardware, which you can then configure however you see fit.
Unlike with managed VPS hosting soution, you're entirely responsible for taking care of the dedicated server. Of course, the support team can help you with some issues, but it's not the same as a managed service.
Dedicated Server Benefits
While keeping a dedicated server operational seems challenging, it has a lot of advantages that make up for it.
The first one is obviously the complete control you get over the resources. You can utilize the storage according to your needs, without it affection anyone. You also have the freedom to choose the OS, the software, and the add-ons you like.
In addition, your website will be extremely fast. After all, you're the only one using the CPU power and system memory.
VPS Hosting vs Dedicated Servers
To help you understand the differences between Managed VPS Hosting and Dedicated servers in-depth, we compared them side by side. Our criteria were:
Ease of Use
This will depend entirely on your tech experience. With a Dedicated server, you'll get just a basic setup and you'll have to build from the ground up.
On the other side, with Managed VPS solutions you get a team of professionals that will assist you both with the setup and with taking care of the server. We'll give this option a point here because even if you're a pro, it's saves more time to leave the management to someone else.
Customization Control
The obvious winner here is a dedicated server. You have the freedom to do as you wish – as long as everything is legal – with the resources you get. In case you have the necessary knowledge, there's no limit to the possibilities.
With Managed VPS, you'll have to deal with the general setup from your provider, as you can rarely customize it. While there are some limitations, you can rest assured the host has chosen an optimal configuration and focus on building your website.
Scalability
VPS solutions are highly scalable. Each user can add or remove resources when needed.
Dedicated servers often don't have that option. Most of the time, you get the whole server, no more, no less. That's great for enterprises, but not the most budget-friendly option for startups.
Security
As already mentioned, choosing a good hosting vendor is vital for Managed VPS solutions. You should look for things like:
automatic updates
scalable resources
free SSL certificate
CDN
firewall
And more.
With a Dedicated server, you can install all the necessary tools against malware, DDoS, and viruses. Of course, if you choose a reliable hosting provider, you get professional assistance and tips for the most suitable setup.
Support
With Dedicated Servers, you'll often get a standard support service – your host's operators will be there to answer questions and help with pending hosting issues. However, they will not be as involved in the process, as they would on a Managed VPS plan.
The support team will take care of the initial setup, OS and add-on installation, maintenance, and more. It's an excellent option for beginners and startups that want to focus on their online project without dealing with technicalities.
Price
Prices vary according to the hosting vendor, necessary resources, billing options, etc.
At a glance, you can clearly see that all types of Dedicated server are quite expensive. That;s understandable as you get the whole thing to yourself. However, managed VPS plans can also increase in price if you decided to add resources.
That's exactly what makes Managed VPS hosting a cost-effective alternative to Dedicated servers. If your budget grows, you can get more RAM or another CPU core. But if things are not going well, you can also remove resources to save some money.
Choosing the Best Managed VPS Hosting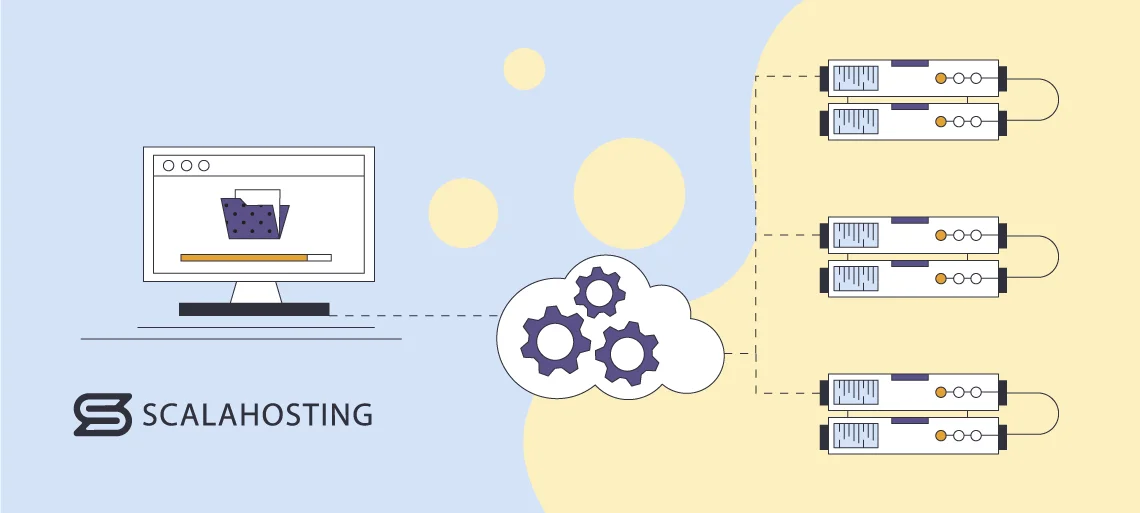 A managed VPS is good for all types of projects, but you still need to find the best option for you.
Start with the:
Resources – always check if the vendor has the necessary resources to support your project
Scalability – check the conditions for adding or removing assets
Support – the most important things here are the working hours and the channels of contact
Of course, you shouldn't underestimate the brand reputation, too.

ScalaHosting has been on the market for 15+ years. Thanks to the experience we've gained, we managed to tailor the optimal Managed VPS hosting plans to fit the general public's needs.
You have out-of-the-box requests?
No worries! You can build a custom VPS setup and even choose the data center that will host it.
Your custom set will get all the benefits our other plans get, including:
24/7 Support – available via live chat, and email.
SPanel – a web hosting control panel, developed by ScalaHosting, featuring enhanced security, easy access to an auto-installer, and more.
Regular Backups – the remote daily backups allow you to restore databases, files, and emails with ease.
Scalability – your website can grow along with your audience.
Security Tools – free SSL certificate, SShield, IP address monitoring, SPAM protection, etc.
Powerful Caching – thanks to OpenLiteSpeed, your site will be lightning-fast.
Interested? Contact our team to find out more!
Wrap Up
As you can see, managed VPS is holding its own pretty well against dedicated servers. If you're not an enterprise owner, virtual private servers are a great first step for building your business. From scalable resources and space, to a dedicated support team – managed VPS truly offers a successful formula.
FAQ
Q: Are dedicated servers better than VPS?
A: A dedicated server is usually the better option for enterprises and people with more technical knowledge. It gives users full control over the resources and complete freedom with the customization options. On the other hand, managed VPS is a cost-effective alternative, perfect for startups and growing businesses.
Q: Is a VPS slower than a dedicated server?
A: With a dedicated server, you get the entire machine for yourself. When it comes to VPS hosting, several separate accounts share the same server, which means they get fewer resources. In that sense, a VPS solution is a bit slower than a dedicated server.
Q: Should I choose managed or unmanaged VPS hosting?
A: It entirely depends on your skill set and the time you have to spare. Choosing managed VPS hosting is definitely the better option if you're a beginner or pretty busy. It saves you time, it's budget-friendly, and it does not require any technical skills on your side. However, if you want more control and more freedom to customize – go for unmanaged VPS.
Was this article helpful?