Mini
Start
Advanced
Managed VPS
Hosting Plans Details
Mini
Start
Advanced
Managed VPS

$9.95

/mo

-

Save 29%

+ in-build features worth $74/mo

Control Panel SPanel
$0/mo
Advanced Cybersecurity SShield
$0/mo
Faster Web Server OpenLiteSpeed
$0/mo
Daily Backups SBackup
$0/mo
SWordPressManager
$0/mo
24/7/365 Fully Managed Service
$9.95/mo
VPS: 1 CPU, 20GB SSD, 2GB RAM
$0/mo
Total:
$9.95

1
Unlimited
Unlimited
Unlimited
20GB
50GB
100GB
20GB
150 000
300 000
500 000
Not Limited
1x
2x
4x
8x
Shared
Shared
Shared
Dedicated

LiteSpeed caching plugins

1-click WordPress Installer

cPanel
cPanel
cPanel
SPanel

WordPress Staging/Cloning

$3.95

/mo

Regular

$5.95

/mo -

Save 33%

$5.95

/mo

Regular

$8.95

/mo -

Save 33%

$9.95

/mo

Regular

$13.95

/mo -

Save 29%

$9.95

/mo

Regular

$13.95

/mo -

Save 29%

+ in-build features worth $74/mo

Control Panel SPanel
$0/mo
Advanced Cybersecurity SShield
$0/mo
Faster Web Server OpenLiteSpeed
$0/mo
Daily Backups SBackup
$0/mo
SWordPressManager
$0/mo
24/7/365 Fully Managed Service
$9.95/mo
VPS: 1 CPU, 20GB SSD, 2GB RAM
$0/mo
Total:
$9.95
You depend on the web, we depend on you.
Backed By Award-Winning
24/7 Hosting Support
You're covered by a Support Team that's renowned for being one of the most knowledgeable, fast and efficient. Ready to assist you any time, with any issue, 24/7. That's part of why our customers stay with us for 7 years on average, and 99%+ of them happy.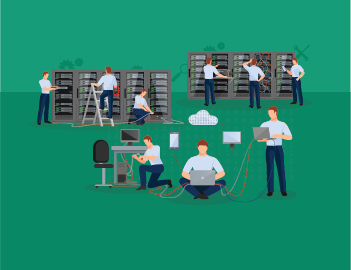 Hosting Features You'll Love: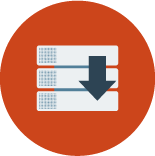 Remote Daily Backup
Your website data is always secure & protected with automatic daily backups, on a remote server. Easily restore data with 1 click.
SShield Cybersecurity
SShield is the ultimate cybersecurity
- it blocks 99.98% of web attacks and monitors your website 24/7, real-time.
1-Click Installer
Install WordPress, PrestaShop, Joomla and other CMS, and more that 100+ scripts & apps with a single click.
Ready to switch to the better hosting?
Free Website Migration
Out migration specialists will migrate as many websites as you ask, free of charge. There will be no downtime, and we'll also ensure that they work properly on the new server
Any website can be migrated in 3 easy steps:
You provide the login details to your old server
We migrate the website and verify it works on the new server
You change the nameservers and point the website to the new server
1-Click Installer
The 1-click installer from Scala Hosting allows you to install your Drupal content management system with just one click of the mouse. It is so easy that anyone can do it. Forget about weird installation errors and manual updates, the 1-click installer solves it all. Get your Drupal hosting plan from $3.95/mo today!
24/7 Live Chat Support
As a Scala Hosting client live chat support will be available to you 24/7. Our IT experts are highly familiar with the Drupal content management system and know what they are doing. Purchase the "Ecommerce" Drupal hosting plan and get priority support as well. Sleep soundly knowing that we've got you covered.
Free Migration
If you are looking to migrate from another web hosting company or another web hosting plan to a Drupal hosting plan then you can benefit from a free migration right? Scala Hosting offers free migration with all Drupal hosting plans. Nothing is stopping you know, purchase your Drupal hosting plan from $3.95/mo now!
LiteSpeed Web Server
One of our secret tricks is the LiteSpeed web server – the fastest web server known to mankind. You have never seen fast until you have hosted your website on the LiteSpeed web server. All Drupal hosting plans feature LiteSpeed. Your clients will definitely love it. Purchase your Drupal hosting plan from $3.95/mo today!
Immediate Activation
Don't waste another minute waiting for your web hosting plan to be activated. At Scala Hosting all hosting plans are activated immediately after the payment is complete. Now you can start working on your Drupal website right away. Use the 1-click installer for an even faster development start.
99.9% Uptime SLA
You picked Drupal for a reason – it's one of the most reliable content management systems out there. However a reliable CMS is nothing without a reliable hosting plan. All Drupal hosting plans that we offer have 99.9% uptime. Not just empty words, our promise is backed by a service level agreement (SLA).
Multiple Locations
Is your business selling to European customers or USA customers? Scala Hosting has servers in both EU and US data centers and allows you to pick the one that's closer to your customers. Choosing the right data center will improve your performance and will also boost your search engine visibility a little.
Drupal Optimized
Our Drupal hosting plans are truly state of the art hosting solutions optimized for Drupal specifically. Our IT engineers understand how the core of Drupal works and have designed the hosting plans in a way that enhances the performance of Drupal dramatically. Additionally all Drupal hosting plans come with several goodies like the 1-click installer that you will really love.
Powerful Servers
All of our Drupal hosting plans are powered by state of the art quad core CPU technology from Intel. This means that you will get all the power you will ever need for your Drupal website. Forget about cheap servers and poor performance. Scala Hosting delivers maximum power for the best possible experience.
Malware Scans & Removal
Are you not tired from security issues and malicious software trying to sabotage your website? Get ready for perfect Drupal security as every Drupal hosting plan comes with regular malware scans and malware removals. Forget about paying third-party companies to clean and restore your website. We have solved this issue already.
Automated Updates
Drupal can be troublesome to update sometimes. Many webmasters complain of weird errors and broken pages after a Drupal update, but with Drupal hosting this is a thing of the past. Enable automated updates and enjoy a trouble-free update service that simply works right every time.
7 Daily Backups
A great Drupal hosting solution should definitely come with a great backup strategy. Most web hosting companies do not backup your data often enough. Purchase a Drupal hosting plan and you will get a backup every day – that's right with Scala Hosting every day is backup day! Sleep soundly knowing that your data is 100% safe.
Web Attacks Blocker
Security is one of our greatest assets – our IT engineers simply know how to optimize a Drupal hosting plan in a way that it becomes impenetrable by malicious software and known malicious queries. The web attacks blocker is the mod_security php module optimized for Drupal hosting plans. Get your Drupal hosting plan from $3.95/mo today!
Dedicated Firewall
The most important security feature of all is a dedicated firewall. A dedicated firewall is required if you want maximum security but is often very hard to install and configure and can get really expensive really fast. However Scala Hosting offers free firewall installation and configuration with every Drupal hosting plan.
Custom Security Rules
At Scala Hosting we believe that security rules should be designed on an ad hoc basis – universal solutions don't cut it anymore. Our IT engineers understand how the Drupal core works and have created a set of custom security rules that are optimized for the Drupal content management system specifically.
Free Domain
Get the annual "Advanced" or "Ecommerce" Drupal hosting plans today and receive a special bonus – a 100% free domain. Renew your hosting plan for another year and we will renew your domain. No more paying for domains – Scala Hosting gives you free domains. Purchase your annual Drupal hosting plan now!
Free SEO Analysis
Search engine optimization (SEO) is considered one of the most important sources of online traffic for any online business. Unfortunately SEO is not a simple matter and an SEO audit can often cost you an arm and a leg. Purchase the "Advanced" or "Ecommerce" Drupal hosting plan and get a free SEO analysis.
Free SEO Tools
Every Drupal hosting plan comes with a useful set of SEO tools that is completely free of charge. The free SEO tools are designed to help you optimize your website for higher visibility and search engine rankings. Don't forget to use these tools if you want to attract more targeted traffic and new customers.
Free SSL Certificate
Purchase the annual "Ecommerce" Drupal hosting plan and get two special gifts – a free domain and a free RapidSSL certificate. Wow! Now even your security is covered for free. Renew your plan for another year and get the bonuses again. Purchase your annual "Ecommerce" Drupal hosting plan today!
Free Control Panel
The best control panel for managing Drupal websites is certainly cPanel. It is often expensive but at Scala Hosting you will get it for free. If you have never tried cPanel before you will certainly love the ease of use and the powerful tools it offers. Purchase your Drupal web hosting plan today and get a cPanel for free!
Free CDN
If you are using Drupal or are planning to use Drupal for your website then you are most likely going to create a very large website with a lot of images. Photos and other images can really slow down a website especially when loaded on a smartphone. Solve your speed problems with a content delivery network (CDN). Scala Hosting offers a free CloudFlare CDN on all Drupal hosting plans.
Award-Winning Drupal Hosting Solutions
Drupal is a multi-purpose content management system that is very powerful and efficient in that it allows developers to create advanced websites easily and efficiently. A lot of online businesses choose Drupal over other content management systems because it is very flexible and allows for advanced customization and fine tuning of a website. Although Drupal might run on most web hosting solutions it has been proved that Drupal runs best when it is installed on a specialized Drupal hosting. Most web hosting companies do not offer a Drupal hosting solution and their Drupal customers are suffering needlessly. Choose Drupal hosting today and improve website security, loading speeds, uptime and benefit from various goodies as well. By choosing a Drupal hosting plan you will have access to tech support that is actually familiar with your system and can help when no one else can.
A Drupal hosting solution is right for you if you want your clients to experience your online business in the best possible way and come back asking for more! So now that you have made the decision to move from another web hosting provider to our Drupal hosting you are probably wondering how much the migration will cost you… Most web hosting companies will ask you to spend an arm and a leg for such a procedure and often they will not even do it properly, leaving your website broken and crashing. At Scala Hosting we have perfected the art of migration to an absolute maximum. We will migrate your Drupal website to your newly purchased Drupal hosting 100% free of charge! Since we cannot afford to do this for too long it is only a limited time offer that is about to expire soon. Become a Scala Hosting client and enjoy various Drupal goodies like the 1-click installer, automated updates and installations and many more. Purchase your Drupal hosting today!
Why Choose ScalaHosting?
100% CUSTOMER SATISFACTION
Customers love Scala Hosting. That's why we are ranked #1 in TrustPilot and WHTOP. Just read hundreds of glowing 5-star reviews and see what clients say about us, ot simply read the reviews on Facebook page
11 YEARS IN INNOVATIONS
Powering over 700,000 websites of customers from 120+ countries, Scala Hosting has been doing innovations for 11 years. SPanel is the latest innovation that made managed VPS services affordable.
30-DAY MONEY-BACK GUARANTEE
Expect nothing but the best! You'll love our hosting, you site will be up 99.99% of the time, faster and more secure that ever. And if for some reason that's not the case, we'll fully refund you to the last cent. No questions asked.
Frequently Asked Questions
How does Shared Web Hosting work

Shared Web Hosting is a popular, inexpensive choice for hosting used by a variety of small and medium businesses, blogs, and other websites with moderate amounts of traffic.

By purchasing Shared Hosting, you're basically buying space on our servers—storage, bandwidth, and disk space—while we're we're responsible for keeping the server healthy and running at peak performance.

Which hosting plan should I choose?

Every situation is unique and that determines the plan that's most suitable for you

If you are just starting out and looking to build and host just 1 site or blog, then we recommend our Mini plan.

If your site requires more space, flexibility or you're looking to host more than one website, then we recommend our Start and Advanced plans.

If performance is very important for your business, we recommend you choose one of our VPS server plans.

What is the difference between Shared and Cloud hosting?

Shared hosting is like living in in an overcrowded tenement with nosy neighbors. It's cheaper, but you must share everything with hundreds of other users. If one of them is hacked or blacklisted, your risk of being hacked increases significantly.

The VPS server is like living in your own house with a nice yard. You get 100% control, better security, and speed. It is fully managed, so you can focus on growing your business.

And with our proprietary in-house solutions, now every website owner in the world can finally have their own cloud VPS with a control panel, daily backups & snapshots, fully managed by experts 24/7/365 at a comparable price to shared hosting, starting at just $12 per month.

Can I use a cloud server instead of Shared Hosting?

Yes, in fact, we recommend it. You get faster load speeds, more security and with our proprietary solutions, you get to save $81/month with in-built plugins—all at a very comparable price.

However, starting out with a shared hosting plan is just fine. You'll still get a lot more value than with any other shared hosting provider.

What is SPanel and how is it better than cPanel?

You get the control panel developed by Scala Hosting (SPanel), with a graphic interface to manage your cloud server and all the services on it such as website, email, database, ftp and DNS services. The control panel is compatible with cPanel and will save you $15 per month for a cPanel license. Your websites will work as they have been working on a cPanel server. The control panel is running on our own equipment and doesn't eat from your server's resources unlike cPanel.

SPanel is only available in cloud VPS hosting.

How easy Is It to Setup Your ScalaHosting?

It's easy as a few clicks. Select the configuration that best suits you, start your plan, and you'll be set up in seconds.

You don't have to download or set up anything - it's all done for you.

What Kind of Support Do You Offer?

Our team of dedicated experts are available around the clock, 24/7, to answer any questions or troubleshoot any problems you may have. Our team consists of true experts with at least 3 years of experience in the field.

Curious how good our support is? Read hundreds of glowing customer reviews in a number of third-party sites where we're TOP-RATED: TrustPilot, Hostadvice, Facebook, and Serchen.

If I Already Have a Site / Hosting Can I move It To ScalaHosting?

Yes, our migration specialists will migrate all your websites from any platform and server. We make transfers simple and risk-free for you, at no extra cost, and will verify all of the migrated websites function correctly on the new server.

Vin Dean
Dec 15, 2020
"Love u guys, been your customer for about 2 years.. nothing to complain, from negotiating deals to shutting down our services due to Covid.. support is amazing as well, even after services down you helped us to get it up to restore some files we thought we lost.. I appreciate that big time.."

Leif
Dec 5, 2020
"Really helped me with all my needs and cut straight to the chase. Very professional and informed. Customer Support is the reason I stay. The support team is amazing, I had a problem I couldn't seem to fix for hours and they helped me fix it in under 10 minutes, they respond instantly too!"

Shaul Necuda
Nov 4, 2020
"I have to tell you that your support is most efficient always. Your answers are very quickly and always you are very kind. I am working in present with more than 20 Web hosting companies, and in the past with other 30-40 that I leave them. You are truly the best."

Lawyered
Oct 2, 2020
"I have used 5 different hosts, this is the best customer service I have ever seen. Even faster than Siteground. Would definitely recommend.

They just helped me in 5minutes at 1:30am!"

T. Ross
Sep 30, 2020
"My Hosting Heroes!!
I was a year into a 3-year prepaid hosting plan with Siteground, hosting 9 sites, and after suffering through an ENTIRE YEAR of problem after problem, I couldn't take it anymore. It was horrible having my sites hosted by Siteground... Read more"

Steven Webb
Sep 29, 2020
"Needed speed and support... Did I get it?
I host around 20 websites. Two things are important, speed and support. Speed is lightning fast, no complaints. Support, that's not easy to know until things go wrong. Well, things went wrong today and... Read more"

Jhony bravo
Sep 27, 2020
"I started my business as a web developer and I chose scalahosting 11 years ago and I plan to continue to hire the services of the company for its reliability, efficiency and excellent technical support."

Daniel devore
Sep 27, 2020
"I just made the transition from a VPS CPanel server to the VPS SPanel server. Their technician, Vasco, along with sales person Angel, led me through the process and answered every question and concern I had. I've been with Scala Hosting for three years now and their support has been... Read more"

Danish Naeem Ashrafi
Sep 25, 2020
"I've been using scala hosting for like 6 years now and I have about 15+ different accounts with them i have never faced a downtime and i really really really love their support! Recently had a chance to chat with one of their agent named Alex C. he helped me with migrating... Read more"

Thamires Ribeiro
Sep 24, 2020
"One year later and we are very happy we decided to go with Scala Hosting. Response time from the support team and friendly service far exceeds any other service provider we've encountered. Very deserving of a 5 star rating!"

Jessica
Sep 24, 2020
"I started with a shared reseller hosting package with Scala Hosting and the speed was decent. Then I upgraded to their basic VPS plan = now my sites are screaming fast! Subsecond load times for almost all sites and pages!"

Kitty Justin
Sep 24, 2020
"I have been with Scala Hosting for a very long time, so my comments are based on years of experience. Most website developers know what they are doing - I am not one of them. I am an engineer and scientist trying to get my website up with no background... Read more"

Anna B
Sep 24, 2020
"One of the best things about Scala Hosting is the customer service, they are friendly, helpful, patient and always ready to help you with anything else. I have used Godaddy and Blue Host, both of whom have fairly good customer service, Scala actually stands out amongst these two big names."

Liam Dean
Sep 24, 2020
"I purchased a VPS hosting account to host client websites. Their product is great, but their service is absolutely out of this world amazing. The migration across was seamless (all 25+ sites) - quick and without a hitch. I'm not a sys admin, but I don't need to be - I've had a few teething... Read more"

Jorge Marquez
Sep 17, 2020
"Hosting and support with quality!
I've been with ScalaHosting for more than 7 years and what can I say, they are amazing, their support is A++ is something out of this world. Always up front, always polite and always on time. About pricing, they are just in the... Read more"

Joseph stallen
Sep 15, 2020
"I have been with Scala web host for over seven months now and have had no problems with my site whatsoever. support service is superb, it is an extremely professional web hosting provider and usually manages to answer support tickets in 5 minutes or less... Read more"

Roman Shabeer
Sep 13, 2020
"For service and support I give Scalahosting a 10-stars rate and I highly recommend them. I have been using their shared hosting for some time now and I'm more than impressed with the speed of my websites. The customer service is amazing and they are always helping me... Read more"

Pepper Mi
Sep 6, 2020
"Complete novice here. The support at Scala Hosting is making building my website possible. So glad I researched my hosting choice and not sorry I jumped in at a three year subscription. Highly recommend them."

JRWebmasters
Aug 31, 2020
"Just the best
We have been a loyal customer since 2008 or 09 and year after year you guys have been amazing, service, support, innovating as soon as possible."

Birkenhead Wirral
Aug 27, 2020
"Thank you, iv been with you 10 years i have 4 reseller accounts and you are the most respecful curtious people iv ever known in a hosting company , service is always first class and from time to time i have had a little friendly banter with the customer service team , amazing company thank you"

DKG Development
Aug 18, 2020
"Top notch Communication
We are very satisfied with scalahosting. Their communication respond is top notch!"

Azeem Uddin
Aug 17, 2020
"I am a satisfied customer of scala hosting since last eight years. Their services are no doubt top class with well responsive customer support.

Admin. XiberSoft"

Michael
Aug 7, 2020
"Excellent web host. Very very good technical service and really good pricing on a sliding scale. So you can have the basic or upgrade to very powerful server"

Ralph Freshour
Jul 31, 2020
"The best hosting service around!
I've been using Hosting services for over 30 years. Scala is the best one I've found and I've been with them for years now. I have their managed service which means they either help me do or they do what needs to be done to manage... Read more"

Dimitris Mouroulis
Jul 28, 2020
"A host you can rely on
I've been a developer for 12 years and I've have horrible experiences with several hosts. So far ScalaHosting has been great (after 15 months of working with them). Reliable server, good support, affordable, no hidden fees... Read more"

JM
Jul 23, 2020
"Wonderful! Terrific! The Bomb!
The most professional, helpful hosting company I have ever used. Wonderful!!!"

Frank Joe
Jul 23, 2020
"Excellent experience from Scala Hosting. The Spanel is awesome I can add unlimited domains, the support team is amazing and help quick when you stack or having any issue whether its hosting/web related. Great job guys"

Mulyowa Joet
Jul 13, 2020
"Best Hosting and Support Services
I would like to commend Scala hosting for providing Best and cheap hosting services plus their timely attendance to our support queries."

Joshua Jacobs
Jul 7, 2020
"My experience has been great with scalahosting.
The support team is always on ground to help with both minor and major issues ive heard all these years.
Keep it up."

Mark P
Jul 3, 2020
"Hosting evaluation.
Just trialling the service at the moment. All tickets raised have been replied to within the hour. Very helpful staff. I am probably going to take out a subscription."

Joao Costa
Jun 29, 2020
"after the transfer of A2 hosting sites to ScalaHosting, with the change of panel, from Cpanel / WHM to Spanel, some problems occurred, but the ScalaHosting team was tireless to correct these problems. Now I'm just waiting for the integration of the Spanel with WHMCS"

Dino Francis
Jul 19, 2020
"GREAT TECH SUPPORT, 100% RECOMMENDED!
So far so good with SCALA after disappointment with another hosting provider i ended up here at scala with a superior and coordinating support team after a month of searching for a reliable hosting provider!... Read more"

tkhamis77
Jul 16, 2020
"Excellent services, Talented and professional team, Great support and acceptable prices. Keep it up and going guys
Love your work"

Muhammad Aslam al Hindi
Jul 15, 2020
"I asked ScalaHosting for a managed VPS. They gave me a trial for 1 week, so I can see the spanel (their replacement for cpanel). I went for it and found it lightweight and fast for novice people who just want to kickstart their first VPS. Once I was satisfied with the server... Read more"

Silvia Tello
Jul 10, 2020
"Excellent service
I like the type of technical support they provide me, the technicians are very patient and always solve my problems."