Having your own website today is a no-brainer. Whether you are looking to build a business, sell products, or simply have a place to share your thoughts — an online page can easily connect you to a worldwide audience.
But where do you start? Well, finding a reliable web hosting provider would definitely be your first step.Easier said than done, though.
There are more than a few services out there — shared hosting, VPS and cloud solutions, dedicated servers, reseller accounts…more than enough to make your head spin. But knowing what each service encompasses could help you make a more informed choice.
So, today, we are going to try and clear the air by focusing on two of the industry's most popular.
This is the Shared hosting vs Cloud hosting comparison.
What is Shared Hosting?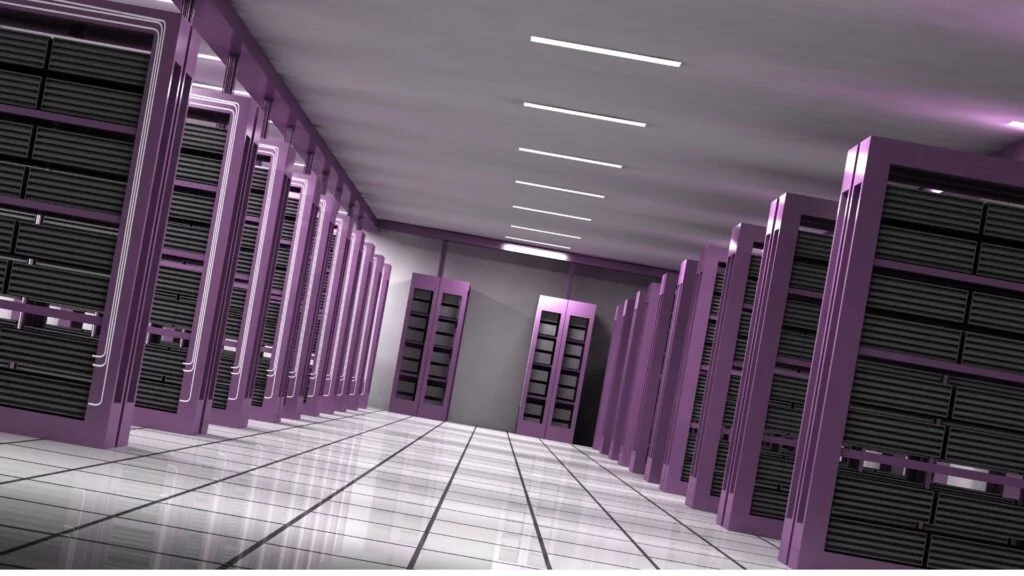 Shared hosting is by far the most utilized solution on the market, offering affordability and easy access to website building. In this type of configuration, the host splits a server between many client accounts, all sharing the same system resources. As every user can often create multiple websites, this means a single server can host thousands of projects.
Think of it like a hostel where every guest can use the same kitchen and service rooms.
But sharing your CPU, RAM, or disk space is not always a great thing, and bad server neighbors can hog your resources or leave security vulnerabilities. Even though hosting providers are doing their best to mitigate the potential risks, the shared configuration still falls victim to hacker attacks most often.
Pros and Cons of Shared Hosting
Even at first glance, there are plenty of benefits in favor of choosing a shared hosting provider.
Pros
Beginner-friendly — Most of the new clients have little to no idea on how to build a website. A great shared hosting provider has all the tools and services to back you up — website builders, software installation, issue resolution. Some even go as far as giving out development tips and helping with security optimization. Easy onboarding is a top priority with shared hosts.
Low cost — Sharing system resources means you are sharing the server costs as well, allowing this type of hosting to be much more affordable than others. There are plenty of great options within the $3/mo-$6/mo range, and some providers even offer introductory deals within a dollar. And that's not even mentioning the free trials that let you test a host before signing for a long-term deal.
Easy management — Clients often abandon their web project, because they feel things are getting too complex. You have no server administration responsibilities on a shared configuration, meaning you can focus solely on getting more exposure. And if you find content management systems overly complicated, you can always resort to a simplified site building tool and put up a page quickly and effortlessly.
Cons
But along all the good things, there are inevitably some risks and dangers with a shared server environment.
Slower performance — Sharing your resources with others, you can never be too sure if another user is taking too much and slowing down your site performance. To add to that, shared servers are often overcrowded, and that puts the machine under constant load. This can result in slower speeds and sometimes even service downtimes.
Less security — Shared accounts are often interconnected, so if a hacker breaches one user — he can damage them all. You can mitigate the damage by further foolproofing your account, but the overall server security is beyond your control. Checking the setup of your potential host is of the utmost importance.
No administrative control — If this is not your first rodeo in web hosting, you will naturally look for a solution that comes with more flexibility and options for fine customizations. Shared hosting allows no admin root access so you can forget about full control. That's understandable, really — messing with the server settings can affect all other clients on the same machine.
What is Cloud Hosting?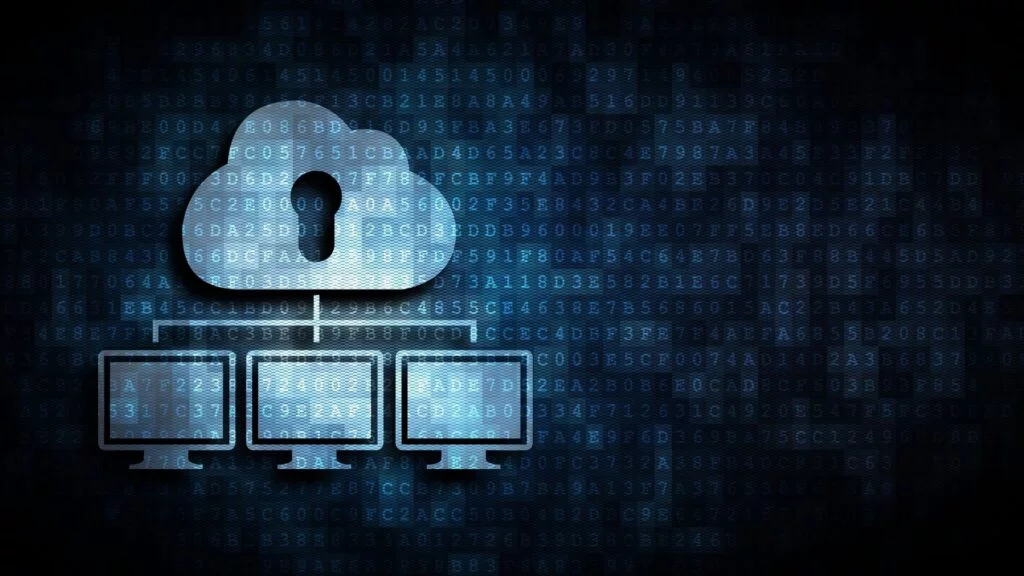 Cloud hosting is a type of server configuration where you utilize a network of virtual machines instead of a single, physical one. This works wonders for your service uptime because even if your hardware fails, there are cached copies of your website ready to serve as a backup.
But that's not even half of it.
Due to its advanced setup, cloud solutions reduce the load on your web server, scale easily, and offer better overall security.
The services have been getting increasingly popular in the last few years, and over 90% of online enterprises utilize some kind of a cloud computing platform today. Businesses see in the technology an easy way to eliminate the needs for on-site equipment and reduce IT costs.
Any hosting service can reside on the cloud, and providers have been offering VPS servers, WordPress solutions, even shared accounts that are powered by this now-mainstream tech.
Pros and Cons of Cloud Hosting
There are a lot of things that make cloud hosting services so attractive. The most notable are:
Pros
Scalable resources — When it comes to scaling your assets on a per-need basis, there is no better choice than cloud hosting. In a standard shared setup, if you run out of storage space, bandwidth, or RAM, you would have to upgrade your whole account to the next tier. Cloud hosting lets you adjust resources according to the current usage, ensuring your website can run smoothly even during traffic spikes.
Optimized performance — Utilizing a vast network of servers guarantees great worldwide coverage and can really skyrocket a website. Especially useful for high-traffic sites, a reliable cloud configuration will handle even the most severe traffic spikes without putting much load on your hardware.
Uptime reliability — Every web server is made up of mechanical parts, and they will inevitably fail after some time or excessive usage. Cloud hosting comes with increased redundancy, so your website availability will never be affected if anything unexpected happens. Even considerable traffic loads and DDoS attacks won't be able to bring your service down.
Cons
Still, we have to consider some drawbacks that still prevent cloud services to gain even more popularity:
Costlier plans — Even though prices for cloud solutions are getting more and more affordable, this type of hosting doesn't fit any pocket. Sure, you get billed on a per-use basis, but accompanying service fees and unexpected bandwidth loads might easily put your balance in the red. Keep a close eye on your resource consumption at all times to avoid unpleasant surprises at the end of the month.
Limited flexibility — Moving your website data in the cloud, you are more or less giving away control. If you have a trustworthy provider to look after things, that wouldn't be such an issue. But the wrong host can easily open a doorway for all kinds of attacks, and there is little you can do to protect yourself.
Privacy concerns — There have been a lot of discussions of how secure cloud hosting really is, especially after numerous leaks have rocked the internet in recent years. Fact of the matter is, as long as there are copies of your data cached in multiple places, a single weak spot is enough for a hacker to gain unauthorized access. Taking your own security precautions like securing passwords and enabling multi-factor authentication is a must when using cloud hosting solutions.
Shared Hosting vs Cloud Hosting — Which one to choose?
Now that we've compared shared hosting vs cloud hosting, figured out the essentials, and outlined their advantages, it's time to see who are the best types of clients for each service.
Shared accounts appeal to the mass client. They are super affordable, pack enough resources for a decent web project, and offer easy entry into hosting. In that aspect, you are not limited to the website you can create — blogs, online shops, business pages, community forums — they are all part of the deal. An ideal choice for small enterprises that don't want to deal with the technical side of building an online project. Everyone is free to opt-in for cloud hosting, even the smallest of clients. Still, the service is best-tailored for high-traffic websites with a lot of visitors, because of its optimized load balancing and resource scalability. It's also ideal for mission-critical projects where even the slightest downtime can lead to significant financial and business losses.
Scala Hosting Cloud Services
Scala Hosting is a provider that always looks to the future, so cloud services are naturally part of the hosting deals. The company offers four robust Managed Cloud VPS packages, as well as four self-managed plans.
But what makes Scala so special?
All cloud VPS deals come with great resource allocation and dedicated support, but the custom-built tools are what elevate the client experience to the next level. You have;
SPanel — a complete web hosting management solution. You get a control panel where you can apply all kinds of performance and security optimizations. Comes for free with all VPS solutions
SShield — the advanced system for website protection. Proven to block 99.998% of all cyber threats, the platform protects you from spam, malware, viruses, and server attacks.
SWordPress Manager — the tool that simplifies your experience with WordPress. This proprietary solution is tailored for enhanced WP security, letting you apply security locks, manage user rights, and set up automatic updates.
If you are looking for a WP-friendly deal, you can also check the WordPress Hosting packages, keeping in mind those are based on the shared environment instead of the cloud.
Conclusion & FAQ
By this point, you should be well-aware of what shared and cloud hosting services include, as well as the ways you can benefit from both types of offers.
Any smaller or low-traffic project can find a good home with a reliable shared web hosting. The environment will ensure easy entry into website building, as well as lowered IT costs.
In the other corner, we have cloud hosting, powering much more resource-heavy dynamic pages that get lots of visits. Isolating the system resources and scaling them on a per-need basis are clear benefits of this approach.
Choosing one over the other is simply a matter of project needs and requirements.
Q: Is cloud hosting better than shared?
A: In many respects, the cloud architecture can beat traditional shared services. It's certainly a step up in terms of performance, availability, and resource isolation. Businesses find the cloud infrastructure especially useful for handling their growth processes.
That being said, clients differ in needs and sometimes shared solutions are more than enough to house a website properly.
Q: What is the difference between hosted and cloud?
A: "Hosted services" is a technological term that outlines any product or service that does not reside on the client's facilities. This goes for any vendor data center location or the cloud. In that respect, "cloud" and "hosted" doesn't have to be different, but not every "hosted" service utilizes a widespread virtual network to run smoothly.
Q: How much does cloud hosting cost?
A: Prices for cloud hosting vary greatly because you can apply the technology to any kind of package. This means you can find cloud-optimized deals for as low as $3-$4/mo and go all the way up to hundreds of dollars monthly. Generally, if you are running a VPS server on the cloud, you should expect anything between $15-$50/mo.
Was this article helpful?