Unlike print media, digital news takes on a different perspective for the user. Website performance has become a vital element that can strongly affect readership. And you can be sure that choosing the right type of web hosting plays a huge role when it comes to speed and availability. So today, we'll be exploring Virtual Private Server (VPS) hosting for news websites and how the service helps media outlets maximize their readership.
What is a News Website
News websites are the modern-day version of print newspapers. Instead of having physical printed copies, the news is published digitally. The most limiting factor that used to govern the news – distribution – is no longer a prime issue.
In the past, the news was the exclusive domain of media companies. Major brand names like The New York Times, The Guardian, and The Herald flooded every nook and cranny.
Thanks to technology, however, the print copies have been gradually replaced by news websites. Consumers today spend a massive amount of time online, an average of 6 hours and 42 minutes each day.
News websites have become the perfect medium to fit into that lifestyle. In many ways, they benefit both readers and media companies. The former enjoy easier access to multiple news sources while the latter no longer have to spend massive amounts of money on printing physical copies, replacing and servicing printing presses, and other costly tasks.
Types of News Websites
In the strictest sense of the word, news websites are supposed to report just that – the news. It is supposed to be a factual representation of what has happened locally and around the world.
Because of competition for readership between news sites, additional elements have to factor in. This has led to different categories of news websites emerging. There are many ways these sites can be grouped or categorized. For example, international versus local, General versus niche, or even by language.
Let's take a more general look at the types of news sites that exist today:
Traditional News Websites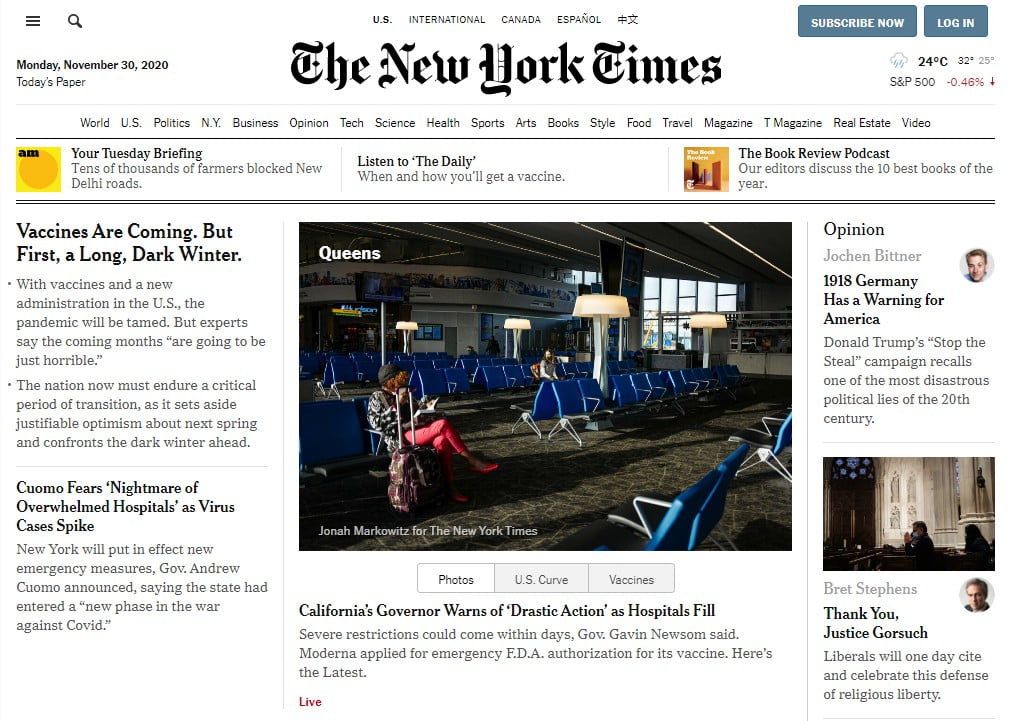 Most traditional style news sites have their origins in old school media houses. These are the major players that used to dominate the print market, such as The New York Times. Most of these news websites are very straightforward in design and have simply moved from one media format to another.
In fact, the New York Times is perhaps the most traditional outlet that has moved onto the digital scene. Their website has even been designed to emulate the feel of reading what used to be a print style newspaper.
Multimedia News Websites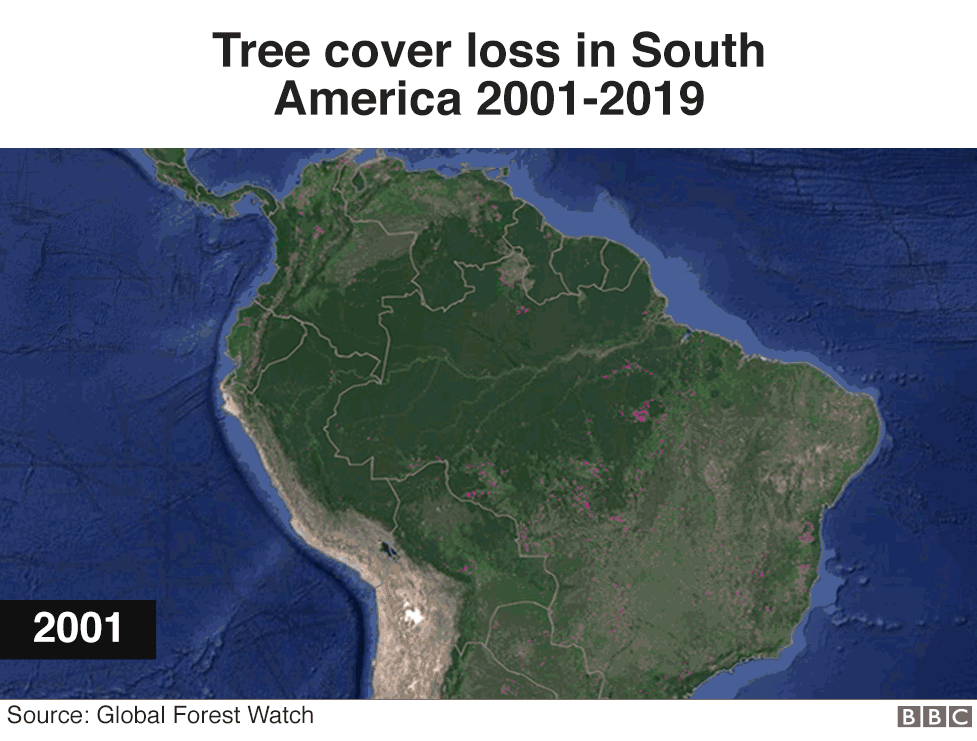 When companies first started making the change to digital, one popular element that came into play was multimedia support. This meant that news websites were no longer restricted to just images and text but could include a much wider variety of elements like infographics, animations, video, and more.
One example of a news site leaning heavily in this direction is BBC News, which often combines various forms of multimedia.
Interactive News Websites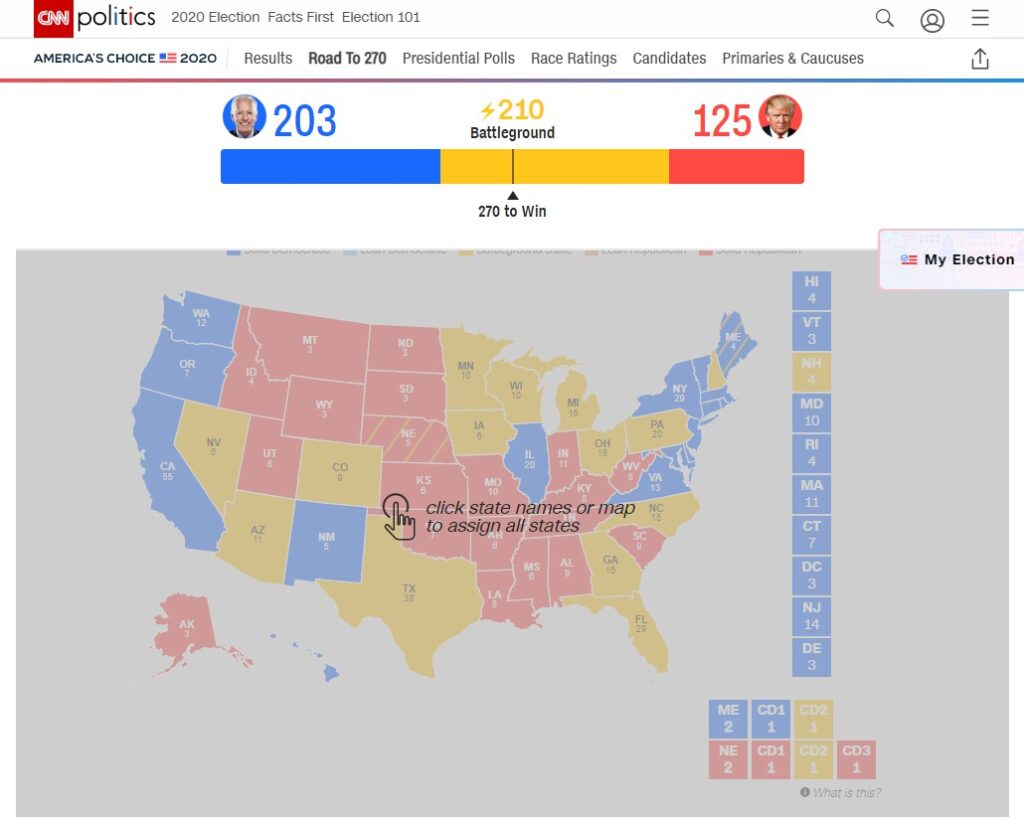 Interactive news sites are those that have gone out of their way to embrace the changes that technology. Instead of clinging to their roots, interactive news sites leverage innovative techniques to cater to the changing needs of the digital crowd.
One example of this is the user-adjustable overlay on some CNN-published articles, like the election map shown above.
Video News Websites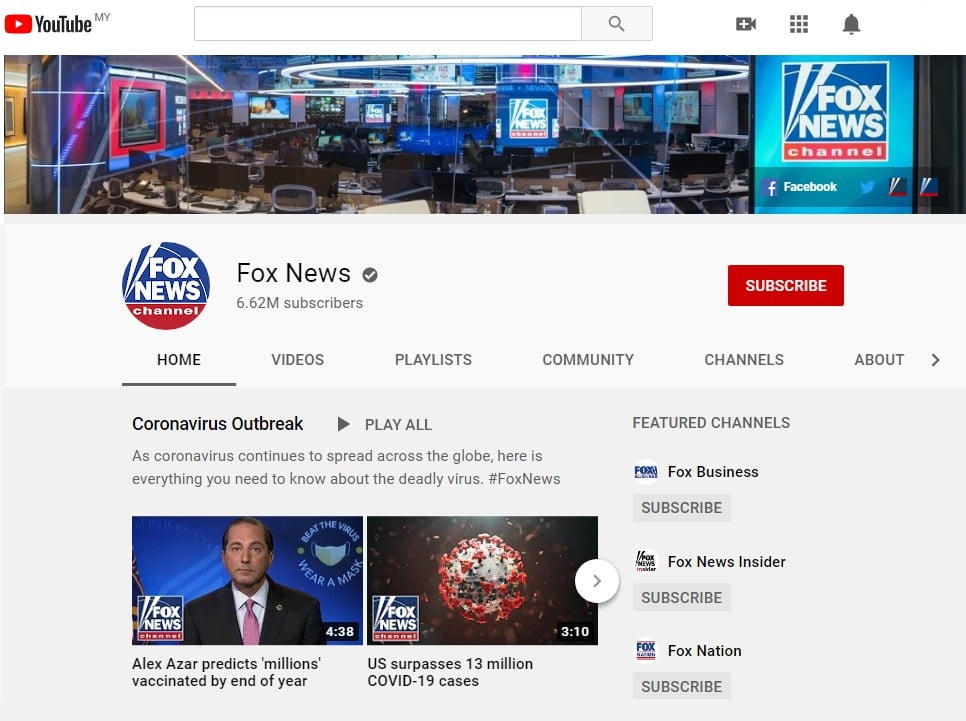 Although technically video is technically multimedia, its power and influence have created a completely separate niche for it. Today, many news websites often have a dedicated video section, or at the very least, integrate video into their news pieces.
Almost all media outlets include video as part of their inventory as well – the video section of Fox News, for example. There are also ad-hoc news videos created by both news outlets and users, which have appeared on sites like YouTube and Vimeo.
Audio News Websites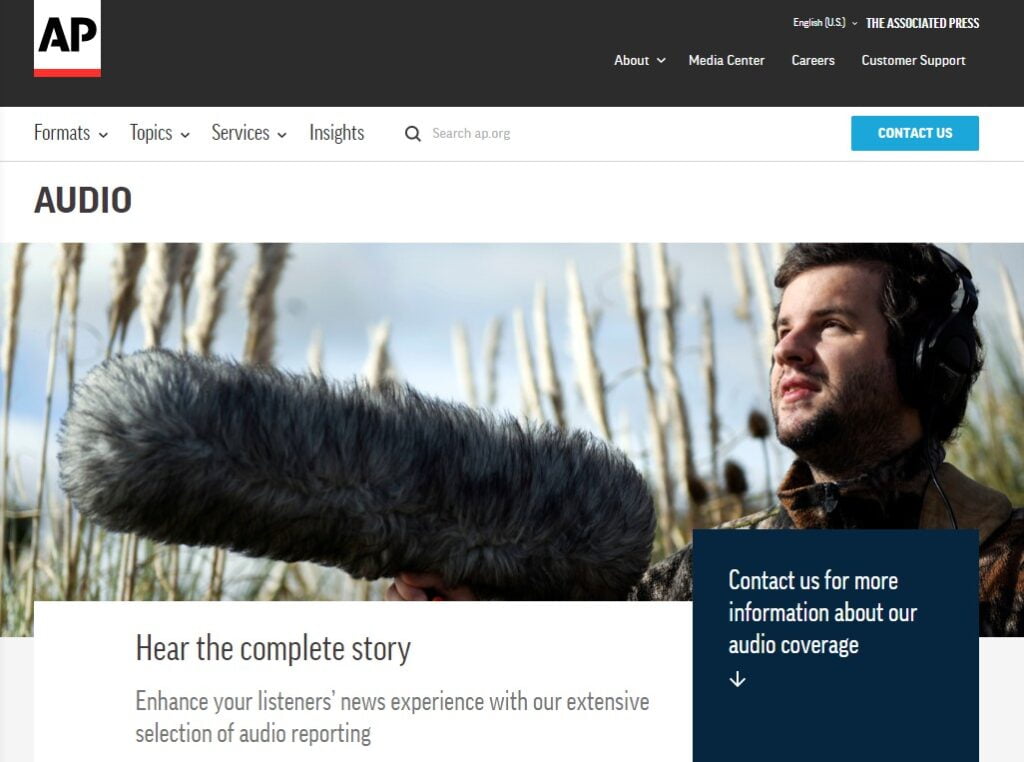 Often overlooked by many, audio news websites also have their own following. These sites often allow users to multitask, which is a great benefit in today's busy world. You can simply listen to news streams or podcasts while doing something else with your hands and eyes.
For example, Associated Press has a dedicated audio segment that allows users to listen to complete stories published by them. As a news wire, they also make this audio content available to partner outlets.
News Websites vs Web Magazines
If you ask any old school news reporter about web magazines, most will scoff since they don't consider them to be "real" news sources. From the other perspective, web magazine writers may consider printed news as "boring" or "predictable."
In reality, most of it is simply a difference in style and objective. Where mainstream news websites have to aim for impartial reporting, web magazines are often not shackled by these constraints. In fact, the opposite is often true as web magazines often seek to influence reader opinion.
But the line in the sand is becoming increasingly blurred, with even mainstream news sites being biased in many ways.
While not many, truly impartial news websites still exist, perhaps the best showcase being Reuters.
Criteria to Choose Hosting for a News Website
Thanks to the much lower cost of starting up a news website, we now have more media outlets than ever before. Still, the infrastructure needed to run a site is very important.
Some areas that need to be considered include:
Speed – The speed of a web server plays a big part in how well a news website will perform. This has a significant impact on user experience. Digital consumers today have become much less tolerant of slow websites and will often abandon a site that fails to load quickly.
Volume Handling – News websites generally need to cater to large volumes of readers. No matter if they are general purpose or niche-specific, the majority will generate revenue through advertising. This means that web hosting choices for news sites must be able to handle many simultaneous connections at once.
Reliability – With news sites open to international traffic, they need to available around the clock. Every second of downtime can result in loss of revenue and, ultimately – loss in consumer confidence.
Cost – There are many different types of web hosting available. At the lower end of the scale, shared hosting is the most affordable option, but sometimes you need a more powerful solution like a VPS or dedicated server. You need to be clear on the type of news site you're hosting and your estimated traffic flow before being able to choose the most cost-effective hosting type.
Support – Since web hosting is remote, knowing the host has a reliable support team is critical. Whenever possible, create a partnership with a web host with multi-layered support. This gives you access to multiple support channels and, most often – a helpful knowledge base.
How VPS Might Help a News Website
When it comes to web hosting, VPS is perhaps the most balanced option for most news websites. Many of its defining characteristics make it an ideal environment for serving news.
This includes:
Better Stability
Many websites run well when there are just a few users online. However, once more readers start opening your pages simultaneously, the difference in hosting type can become crucial. With its scalable environment and dedicated set of resources, VPS hosting offers news websites a very stable platform to operate on.
Better Loading Speeds
VPS hosting has a strong advantage since all CPU, RAM, and bandwidth coming with your hosting plan are exclusively yours. Anytime a reader comes to your site, the resources needed to load web page elements are available – there is no wait time involved.
Better Security When There are Subscriptions
Subscriptions involve the handling of personal data. Many countries today have strict regulations about this. The isolated environment of VPS hosting can help increase the security of personal data significantly.
When Should a News Website Switch to VPS Hosting and Why
Even if your news website isn't processing payment information or personal data, you should strongly consider starting out with VPS hosting.
Among the other choices, shared hosting is typically the most affordable. However, it also comes with a number of drawbacks that are not very well-suited except for the smallest news websites. Even with a low number of visitors, most shared packages cannot ensure good enough performance and security, compared to other hosting types.
Dedicated server hosting is the most powerful choice but can be prohibitively expensive. If you're just starting out a site or simply don't have the volume needed to justify managing your own dedicated server – better look for something more affordable.
VPS hosting is extremely flexible. This hosting model combines the best out of both worlds. You can easily adjust the amount of server resources to fit the exact needs of your news website while keeping your monthly bill at affordable levels.
Possible Issues When Switching to VPS
Perhaps the biggest obstacle for most news website owners when considering the switch to VPS is the technical challenge. Managing a VPS hosting account is similar to managing your own private server. In some cases, you might need to build it from the ground up – with the exception of the Operating System (OS).
From there, you'll have to handle a few other challenges – from deploying and configuring the web server and various applications to periodical maintenance and security hardening.
But don't let this worry you.
ScalaHosting has a range of Managed Cloud VPS plans available. These plans allow you to take advantage of VPS hosting while leaving the technical aspects in the hands of expert professionals.
Conclusion
Making the right choice in web hosting isn't as challenging as it might seem. As long as you're aware of the type of news website you will be running, the rest is relatively straightforward.
Always be aware that choosing price over performance when you run a news website can cost you precious traffic volume over time. This is where a VPS server can greatly help – scalable resources and the ability to handle any number of visitors is exactly your news site needs.
Frequently Asked Questions
Q: What does hosting a website mean?
A: Web hosting offers the infrastructure and resources needed to make a website available on the internet. It typically comprises hardware, software, and the network needed to allow everything to interact together.
Q: Can I use WordPress to run a news website?
A: Yes. WordPress is a popular choice today, which powers many reputable news websites. This ranges from small to medium sites, but even large publishers have been known to operate at least portions of their assets on WordPress.
Q: How much will hosting a news website cost?
A: The cost of hosting for any website will depend on various factors, but most importantly, the volume of traffic you need to serve. As the demands for web hosting resources increase, so does the price.
Q: What is the best hosting for a WordPress-based news website?
A: Since WordPress is a web application, it needs a bit more resources to operate compared to a static news site. VPS hosting will give you the most flexible option when running a WordPress-based news site.
What is a VPS – Everything you need to know!
Was this article helpful?