On the 10th of January 2019 the PHP development team announced the availability of PHP 7.3.1. All changes can be read in the changelog of the release.
PHP 7.3 is available for all cloud VPS plans with sPanel control panel. You can quickly switch to PHP 7.3 for your website using the PHP selector in sPanel as shown below.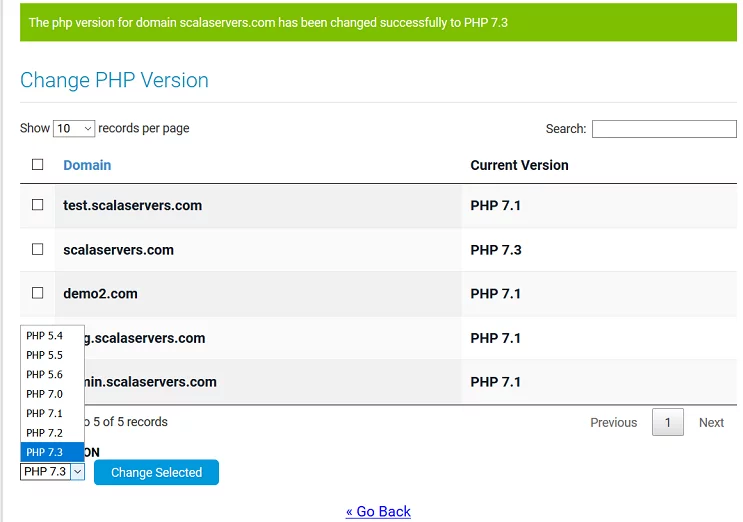 With the control panel sPanel which is fully compatible with cPanel users can save ~$15 per month and afford to have their own fully managed SSD VPS at an affordable price.
What is a VPS – Everything you need to know!
Was this article helpful?