In the ever-evolving realm of online commerce, finding a platform that combines flexibility, user-friendliness, and robust security is bliss for many. That's where WordPress shines.
However, in a digital world plagued by relentless cybersecurity threats, it's natural to doubt a platform's suitability for your online store. But don't worry, we're here to guide you through WordPress security and explore its strengths and vulnerabilities.
What is WordPress?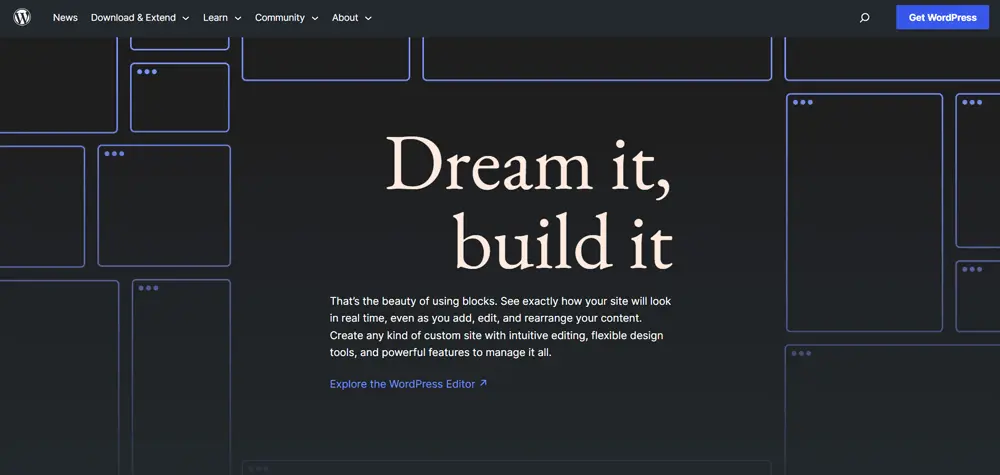 WordPress is by far the world's number one platform for creating websites. More than 35% of all websites globally run with the help of WordPress at the core.
Originally built as a blogging platform, the content management system (CMS) now features full-stack functionalities that help you create any type of site (blog, online shop, membership page, and hundreds more).
The WordPress platform is free, open-source, and incredibly easy to use. It features a simple WordPress installation process and an easy-to-navigate admin panel. WP is equipped with thousands of free and paid themes, plugins, and extensions, which help you transform your project into the type of website you wish.
WordPress for Ecommerce: How Does it Work?
When it comes to the realm of online shopping, WordPress doesn't shy away from the challenge. In fact, it welcomes it with open arms! The good news is that you can indeed create thriving and profitable online stores using WordPress. However, there's a small catch: you'll need the assistance of an ecommerce plugin to unlock its full potential.
Below, we'll take a look at the top five WordPress plugins for ecommerce.
Which WordPress Plugin Should You Use for Ecommerce?
The most popular ecommerce plugin for WP is WooCommerce. It accounts for more than 30% of all online shops worldwide. The add-on rightfully stands out as an undisputed market leader.
Yet, depending on the type of shop you would like to launch, you may also like:
BigCommerce (designed for larger businesses);
MemberPress (made for digital products);
Easy Digital Downloads (best option for selling downloads);
Shopify (an all-in-one ecommerce solution).
Is WordPress Secure: What You Need to Know?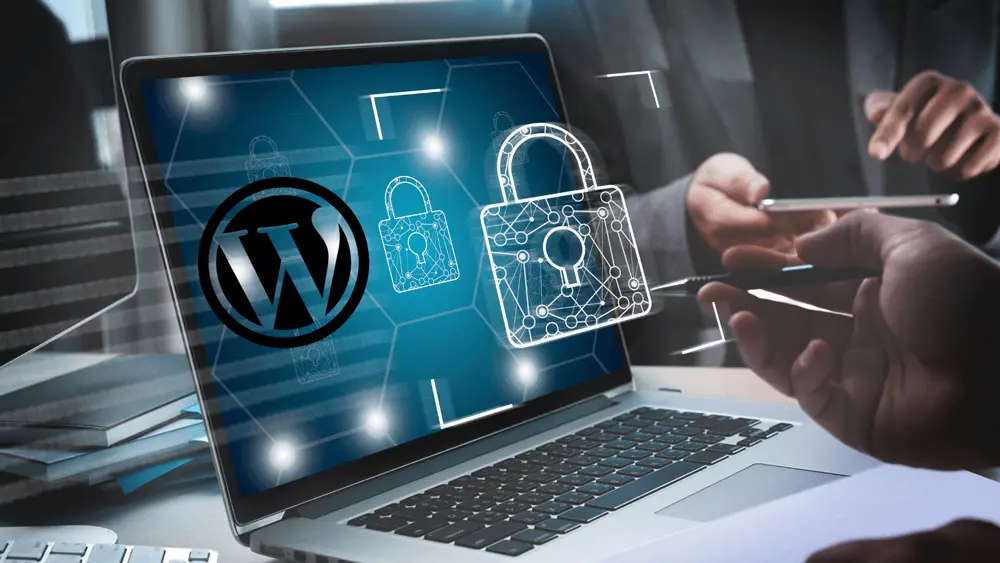 For starters, you can make your commerce website secure by installing an SSL Certificate. This helps you guarantee your traffic encryption and prevent problems with hackers. When successfully installed, your SSL certificate will change your website URL prefix to HTTPS.
Secondly, draw a summary list of all security measures you can implement yourself. It may include items such as:
Keep WordPress updated – installing all regular updates released by WordPress is a must. This involves patches not only to your core commerce website but also to your themes and plugins;
Secure your devices – no measure can help your ecommerce site unless all devices you use to access WordPress are clean and safe from malware;
Apply strong passwords and permissions – this may look obvious, but it is often overlooked. Restricting your password access by a strong password and disabling the file editing function can do a great job in this respect;
Do regular data backups – this is indispensable for preventing unwanted loss of data or errors. A recent backup can restore a working copy of your ecommerce website anytime.
Set spam filters – you can adjust your spam filters and keep them updated to maintain a clean and uninterrupted email communication with your clients.
These are just a few security tips that should be included in your maintenance routine if you want to stay protected.
Another vital thing to look after with extra care is your payment processing. Multiple payment processors, payment gateways, PCI compliance (payment card industry compliance), and checkout procedures are essential things to consider.
Security Plugins to Help you Out
Besides the security features that come with the platform, you may also choose to install targeted WordPress security plugins. These require additional maintenance as well.
If you would like to browse a specific plugin specialized for ecommerce, you can take a look at Astra.
WordPress' site security plugins often enable the following security functions:
monitoring site activity;
tracking and detecting suspicious traffic activities;
preventing unauthorized access to the website;
blocking brute-force attacks.
Other notable WordPress security plugins include Jetpack, Wordfence, Bulletproof, and many others that have the sole purpose of hardening your online shop defenses.
The Importance of Professional Ecommerce Site Hosting
As a general piece of advice, online shops work great on VPS hosting, especially compared to shared services. Virtual server providers may further offer tailored protection and regular security monitoring activities.
To get an idea of how a VPS can help your online sales, you may take a look at the unique hosting offering presented by ScalaHosting.
Our managed VPS deals offer store owners a powerful, resource-packed server with professional support from our trained professionals. Each client gets at least 1 CPU core and 2 GB RAM, 30 GB SSD space, and a free dedicated IP address.
Security-wise, all Scala VPS accounts come with a daily backup solution, SSL certificates, and SWordPress Manager for automated WP protection.
ScalaHosting lets every site owner benefit from an affordable virtual private server, equipped with a customizable Admin Panel (SPanel). The all-in-one hosting management solution helps you deal with domains, emails, site files, databases, and essential security settings.
To give you an even wider range of servers and datacenter locations, Scala partners with DigitalOcean and AmazonAWS for even more robust VPS plans.
Key Takeaways
WordPress emerges as a promising contender for building your online dream store in the vast sea of online platforms. But the burning question remains: Is WordPress really safe for your e-commerce aspirations? Well, rest assured – with proper precautions and the right reputable plugins, WordPress can indeed provide the needed security for your online store.
Frequently Asked Questions
Q: Is WordPress secure enough to protect my customers' sensitive information?
A: Absolutely! While no platform is immune to security risks, WordPress takes security seriously. Its dedicated team continuously updates the core software, patches vulnerabilities, and enhances security features to safeguard your customers' valuable data.
By following best practices like using strong passwords, keeping plugins and themes up to date, and implementing additional security measures such as SSL certificates and firewall protection, you can create a secure environment for your online store.
Q: Can I trust WordPress plugins to maintain a secure online store?
A: While there is a vast selection available, it's crucial to opt for reputable WordPress plugins from trusted sources. Look for add-ons with a proven track record, high ratings, and frequent updates. Additionally, read user reviews and ensure compatibility with your WordPress version.
Q: How can I ensure WordPress remains secure in the long run?
A: Securing your WordPress online store requires ongoing vigilance. Start by regularly updating WordPress core, themes, and plugins to access the latest security patches. Employ a reliable security plugin that offers features such as malware scanning, brute force protection, and activity monitoring. Additionally, take regular backups of your website, implement strong user access controls, and stay informed about emerging security trends.
What is a VPS – Everything you need to know!
Was this article helpful?