Scala1
Scala2
Scala3
Managed VPS
Hosting Plans Details
Scala1
Scala2
Scala3
Managed VPS

20
40
60
Unlimited
25GB
50GB
75GB
20GB
150 000
300 000
450 000
Not Limited
1x
1x
1x
8x
Shared
Shared
Shared
Dedicated

LiteSpeed caching plugins

1-click WordPress Installer

cPanel
cPanel
cPanel
SPanel

WordPress Staging/Cloning

$9.95

/mo

Regular

$13.95

/mo -

Save 29%

+ in-build features worth $74/mo

Control Panel SPanel
$0/mo
Advanced Cybersecurity SShield
$0/mo
Faster Web Server OpenLiteSpeed
$0/mo
Daily Backups SBackup
$0/mo
SWordPressManager
$0/mo
24/7/365 Fully Managed Service
$0/mo
VPS: 1 CPU, 20GB SSD, 2GB RAM
$0/mo
Total:
$9.95
You depend on the web, we depend on you.
Backed By Award-Winning
24/7 Hosting Support
You're covered by a Support Team that's renowned for being one of the most knowledgeable, fast and efficient. Ready to assist you any time, with any issue, 24/7. That's part of why our customers stay with us for 7 years on average, and 99%+ of them happy.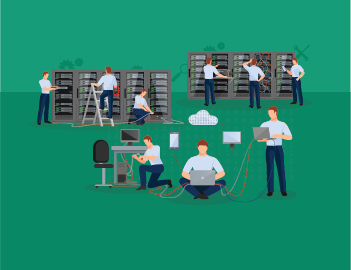 Hosting Features You'll Love: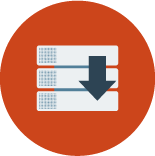 Remote Daily Backup
Your website data is always secure & protected with automatic daily backups, on a remote server. Easily restore data with 1 click.
SShield Cybersecurity
SShield is the ultimate cybersecurity
- it blocks 99.98% of web attacks and monitors your website 24/7, real-time.
1-Click Installer
Install WordPress, PrestaShop, Joomla and other CMS, and more that 100+ scripts & apps with a single click.
Ready to switch to the better hosting?
Free Website Migration
Out migration specialists will migrate as many websites as you ask, free of charge. There will be no downtime, and we'll also ensure that they work properly on the new server
Any website can be migrated in 3 easy steps:
You provide the login details to your old server
We migrate the website and verify it works on the new server
You change the nameservers and point the website to the new server
LOOKING FOR UNLIMITED ACCOUNTS RESELLER HOSTING?
Get your own cloud VPS with SPanel and create unlimited accounts. We'll migrate all your websites from any platform for free and ensure they load correctly on the new server.
Learn More
Start Selling Hosting In Less Than 1 Minute
A reseller hosting plan is the easiest and quickest way to start selling web hosting. Each reseller account comes with free cPanel/WHM control panel for easy control. Define the hosting plans yourself via WHM, and give your clients access to manage their web hosting plans via cPanel. Your reseller hosting service will be ready for use in less than a minute upon payment.
Get Your Own Branding
Scala Hosting will help you configure private nameservers such as ns1 and ns2.yourdomain.com. This will make your brand authentic. The reseller hosting plans are also 100% anonymous, and your clients will never know you are a reseller—unless you tell them.
Free Migration For Unlimited Websites
Most companies charge extra for migrations. Scala Hosting will migrate all your websites to your reseller account for free.
24/7 Friendly Support Waiting To Serve You
We will be with you whenever you need help. We will do the extra effort to give you everything that you require to keep your customers happy. You can get in touch with us 24/7, and we will be available via live chat and e-mail to answer your questions.
One-Click Script Installer
All our reseller hosting plans support the one-click script installer, which will allow your clients to install any script or content management system with just one click. Troublesome manual installations are a thing of the past. Enjoy effortless installations as a client of Scala Hosting.
30-Day Money-Back Guaranteer
If you are having second thoughts for any reason, we will return your money within 30 days of your purchase. Although we know we are the best reseller hosting provider, we also believe that you should have the freedom to quit at any time if that is your wish. We also want our customers to feel safe when purchasing a reseller hosting plan from Scala Hosting. That is why we offer an unconditional 30-day money-back guarantee.
Free CDN With 100+ Locations
Even our cheap reseller hosting plans come with a free content delivery network that will help you and your clients deliver images from more than 100 locations. Content delivery networks are the premium way to achieve optimal page loading speeds and preserve bandwidth, and as our client, you will benefit from it.
99.9% Uptime Guarantee
We are happy to say that even our cheapest reseller hosting plans come with a 99.9% uptime guarantee. Reliability is key when it comes to choosing your reseller hosting provider. At Scala Hosting, we only use high-end hardware, the fastest servers, and the best system administrators to make sure everything is always working properly.
Multiple PHP Versions Supported
Have you ever had issues with your website software because of unsupported PHP version requirements? With Scala Hosting, this is a thing of the past, as even our cheap reseller hosting plans support multiple versions of PHP. Your clients will not be constrained by PHP limitations. You can change the PHP version for any website hosted in your reseller account.
Which Reseller Hosting Plan Should I Choose?
If you are just starting in the web hosting industry, the Scala1 plan will be a good start. Once you add some websites and utilize all the allocated disk space, you can upgrade to Scala2. Once you fill up the Scala3 plan, you can either get a second reseller account or go to the next level with an SSD cloud server.
Why Choose ScalaHosting?
100% CUSTOMER SATISFACTION
Customers love Scala Hosting. That's why we are ranked #1 in TrustPilot and WHTOP. Just read hundreds of glowing 5-star reviews and see what clients say about us, ot simply read the reviews on Facebook page
11 YEARS IN INNOVATIONS
Powering over 700,000 websites of customers from 120+ countries, Scala Hosting has been doing innovations for 11 years. SPanel is the latest innovation that made managed VPS services affordable.
30-DAY MONEY-BACK GUARANTEE
Expect nothing but the best! You'll love our hosting, you site will be up 99.99% of the time, faster and more secure that ever. And if for some reason that's not the case, we'll fully refund you to the last cent. No questions asked.
Borislav Arapchev
"Reliable hosting with security as a top priority!! Quick and efficient support. I am happy with the quality!! Highly recommended!!"
Rahul Mookerjee
"I have been using Scalaweb hosting for some time now after an absolutely horrendous experience with my last web host, and have NOTHING but good things to say about their company! If the last web host was the dregs (for those of you that don't believe me, let me know, and I'll send you a link with all the tomfoolery that occurred!), then Scala... Read more"
Tobechi Ekechukwu
"Excellent website uptime exists all over the Internet but what makes Scala hosting sooo great is the customer support. Midnight or noon, these guys are there for you. As for the service, just ensure that you use security best-practices on your website and you are covered... Read more"
Roberto Delisio
"Great customer service, satisfying speed for the Wp Start plan. I left Siteground for them and I don't regret it"
Kabeer Jadoon
"Using scala since 3 years after using many hosting companies, and i would say it's world's best hosting with great support team. Try this and you will forget all cheap, daddy and papa out there."
Anne Marie Troy
"If there's down time, I haven't noticed. I've used Scala for about 15 years. Love them."
Brian Tervort
"Usually within minutes, my problems are solved, no joke! If anything needs to go to a tech, it's 15 minutes at most for a posted ticket. Their control panel called spanel is very similar to cpanel but it's free and much better as it has Nginx for example. Highly recommended!"
Fikret Hujdur
"I so glad to be with Scala hosting! Fantastic support and best choice! I recommend this hosting for anyone who wanna start own business website!"
Taha Khamis
"Great support team with instant response and action."
Trif Miki
"I so glad to be with Scala hosting almost 10 years. really great super cool customer support with less down time with super server. I had recommended to my best friends."
Wahyu Novery
"Best webhosting, with a professional technical support. Thank you ScalaHosting"
Musa Siddiqui
"Best webhosting, with a professional technical support. Thank you ScalaHosting"
John Mauldin
"I just passed the six month mark with Scala Hosting after being with Hostmonster and Bluehost for 8 years. Can't tell you how much better off I am now. Fast loads, great customer service. Glad to renew for another term. Thanks Scala Hosting!"
Mohammed Hussain
"I found about Scala from google search, the support alone will keep me loyal to this company. the service is great, with very good price. i had few issue and they solved it very quickly, i am gonna continue with this company for a long time, keep it up SCALA for this great service"
Hans Fra
"We have used Godaddy,Namecheap and other hosting service but Scala Hosting response rate and service quality is undoubtedly best. Highly recommended !!!"
Urmee Islam
"I really love Scala Hosting service. customer support from the person's like valentin p is simply great."
Nicholas Forson Abeiku
"I have used many email services, but what am experiencing with the Scala Hosting cpanel is amazing and much more smooth and comfortable than I ever expected. Thank you for your great service, I will always recommend you guys.
5 stars"
Kutalmış Cem Bağdatlı
"For years of Internet presence of mine, the best ever Hosting Company I met. Very good support staff both technical and administrative. Thank you Scala Hosting"
Scott Wallace
"Tech support is top notch, far superior to any previous host I've used over the last 20 years. I've experienced zero down time with my domains since transferring to them over a year ago and have not regretted for a second moving my hosting here!"
Kelly Stephen
"Scalahosting exceeded my expectation. Their servers are rich in features and their customer care is superb"
Jordi Rubio
"I'm very happy with their customer service. They answer so fast and they are so proficient. I had many downtimes at the beginning but after complaining they changed my reseller account to a newer server."
Peter Nyiri
"Scala Hosting has a professional service and I don't regret hosting my website with them. They have the best customer service I have seen so far."
Chris M Kepler
"I got hosting with scala because they offered the best price for what I was looking for. I did not expect it to be anything great, but I was wrong. I have had a few technical support issues I needed help with and used their live chat to solve these issues within moments. I have not experienced that with other hosts in the past. I truly rate them 5 stars."
Crates Gaming
"Excellent hosting provider, I really love this because of affordable and reliable service."
Febry Andriansyah
"Excellent Service, fast response. No regrets about using a scahosting service. And more than 50 of my domains in scalahosting."
Chris White
"I don't remember how I found out about Scala but I'm so glad that I did! The support alone will keep me loyal to this company. The services are great, with extremely competitive prices. But the support is FAST and the team goes above and beyond. I've had to contact them twice for assistance and once for an issue I had with my servers IP... Read more"
Verica Ilic
"This is more than good, I am very satisfied with the service, hosting is ok, servers are very fast and good, all recommendations for new customers, you will not regret. Support is excellent and fits very quickly. For little money you get excellent service at a fast servers and great support. All recommendations. I hope we can cooperate for a long time. You're terrific."
Mark Sotonye Mark
"Scala is the best! Technical , Sales or billing ..you got same professional service . 24x7 uptime guaranteed !"
Dan 'Bob Shaks' Abubakar
"Over the last 10 years, I've used different hosting platforms. Scala is without doubt the best. They are quick to respond and offer very good service."
Daniel Hougaard
"Fantastic support! They even know that memes are, they love interacting with customers and their servers are amazing! Never had a issue with these guys! The guy Paul should get a promotion for being so interactive"
Crystal Moments
"My sincere thanks to Vince Robinson who has come forward to treat their customers with importance. Obvious all business does not have a straight line graph, but it all matters when it comes to after sales service. 5 out 5!"
Ben Ochang
"It has been the course of approximately a half a month with Scala and All i have seen is complete dedication here and superb service.. I may not enjoy the multiple ips like on my previous reseller but I must say this guys know their stuff. ... Most amazing thing about Scala is the super fast response... Read more"
MH Shüvö
"I am a Web Designer and always search for affordable but great web hosting. Scala Hosting is the Company who helping me to host my 30+ websites with a great performance. The customer support is excellent and very friendly."
Ashok Reddy
"Easy to subscribe, Reliable & stable services, wonderful support and competitive pricing! I loved it. I would continue to use it. @scalahosting you guys rock!"
Richard Laurent
"I'am very impressive, satisfied with your services, Scala hosting has removed my burden I experienced from my previous Hosting with no errors and affordable price, any one can afford it, till now I have never experienced any challenges, you totally met beyond my expectations (CMS - Drupal friend) . Thank you Scala for your great affordable web hosting service"
Elick Kanda Matara
"Very satisfied customer here. i have enjoyed your services from the very first day to date. 100% satisfied.
5 stars"
Corky Kaericher
"Been in this business, building sites and apps for folks since the 1990's and I have used dozens if not a hundred different hosting companies. Scala is a class act, with the right stuff, at the right prices. Support is smart and quick. Good stuff here, folks!"
Monica-Patricia
"KUDOS!!! I recomend Scala Hosting 100% I have been in this business for 8 years mostly as a Digital Marketing Expert, once I decided to run my own business I went to another reseller, not bad but too expensive, where I did not find anything of your great service. They never helped me... Read more"
Christian Puldon
"I choosed Scala for a matter of budget and was very skeptic at first but let me say scalahosting has nothing to envy to other most prestigious hosting companies. Their service is up to the world standards and support is fast and accurate, you won't get any better best value for money hosting... Read more
Faiz Ur Rehman
"I am using Scala Hosting for the last 8-9 year and I am 100% satisfied with their services. They are the best in the market!"