Scala1
Scala2
Scala3
Managed VPS
Hosting Plans Details
Scala1
Scala2
Scala3
Managed VPS

20
40
60
Unlimited
25GB
50GB
75GB
20GB
150 000
300 000
450 000
Not Limited
1x
1x
1x
8x
Shared
Shared
Shared
Dedicated

LiteSpeed caching plugins

1-click WordPress Installer

cPanel
cPanel
cPanel
SPanel

WordPress Staging/Cloning

$9.95

/mo

Regular

$13.95

/mo -

Save 29%

+ in-build features worth $74/mo

Control Panel SPanel
$0/mo
Advanced Cybersecurity SShield
$0/mo
Faster Web Server OpenLiteSpeed
$0/mo
Daily Backups SBackup
$0/mo
SWordPressManager
$0/mo
24/7/365 Fully Managed Service
$0/mo
VPS: 1 CPU, 20GB SSD, 2GB RAM
$0/mo
Total:
$9.95
You depend on the web, we depend on you.
Backed By Award-Winning
24/7 Hosting Support
You're covered by a Support Team that's renowned for being one of the most knowledgeable, fast and efficient. Ready to assist you any time, with any issue, 24/7. That's part of why our customers stay with us for 7 years on average, and 99%+ of them happy.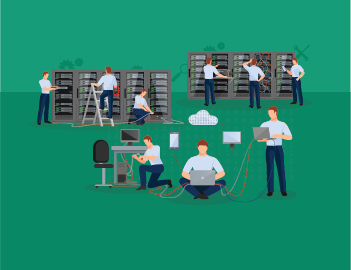 Hosting Features You'll Love: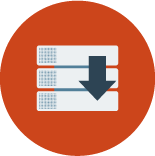 Remote Daily Backup
Your website data is always secure & protected with automatic daily backups, on a remote server. Easily restore data with 1 click.
SShield Cybersecurity
SShield is the ultimate cybersecurity
- it blocks 99.98% of web attacks and monitors your website 24/7, real-time.
1-Click Installer
Install WordPress, PrestaShop, Joomla and other CMS, and more that 100+ scripts & apps with a single click.
Ready to switch to the better hosting?
Free Website Migration
Out migration specialists will migrate as many websites as you ask, free of charge. There will be no downtime, and we'll also ensure that they work properly on the new server
Any website can be migrated in 3 easy steps:
You provide the login details to your old server
We migrate the website and verify it works on the new server
You change the nameservers and point the website to the new server
LOOKING FOR UNLIMITED ACCOUNTS RESELLER HOSTING?
Get your own cloud VPS with SPanel and create unlimited accounts. We'll migrate all your websites from any platform for free and ensure they load correctly on the new server.
Learn More
Start Selling Hosting In Less Than 1 Minute
A reseller hosting plan is the easiest and quickest way to start selling web hosting. Each reseller account comes with free cPanel/WHM control panel for easy control. Define the hosting plans yourself via WHM, and give your clients access to manage their web hosting plans via cPanel. Your reseller hosting service will be ready for use in less than a minute upon payment.
Get Your Own Branding
Scala Hosting will help you configure private nameservers such as ns1 and ns2.yourdomain.com. This will make your brand authentic. The reseller hosting plans are also 100% anonymous, and your clients will never know you are a reseller—unless you tell them.
Free Migration For Unlimited Websites
Most companies charge extra for migrations. Scala Hosting will migrate all your websites to your reseller account for free.
24/7 Friendly Support Waiting To Serve You
We will be with you whenever you need help. We will do the extra effort to give you everything that you require to keep your customers happy. You can get in touch with us 24/7, and we will be available via live chat and e-mail to answer your questions.
One-Click Script Installer
All our reseller hosting plans support the one-click script installer, which will allow your clients to install any script or content management system with just one click. Troublesome manual installations are a thing of the past. Enjoy effortless installations as a client of Scala Hosting.
30-Day Money-Back Guaranteer
If you are having second thoughts for any reason, we will return your money within 30 days of your purchase. Although we know we are the best reseller hosting provider, we also believe that you should have the freedom to quit at any time if that is your wish. We also want our customers to feel safe when purchasing a reseller hosting plan from Scala Hosting. That is why we offer an unconditional 30-day money-back guarantee.
Free CDN With 100+ Locations
Even our cheap reseller hosting plans come with a free content delivery network that will help you and your clients deliver images from more than 100 locations. Content delivery networks are the premium way to achieve optimal page loading speeds and preserve bandwidth, and as our client, you will benefit from it.
99.9% Uptime Guarantee
We are happy to say that even our cheapest reseller hosting plans come with a 99.9% uptime guarantee. Reliability is key when it comes to choosing your reseller hosting provider. At Scala Hosting, we only use high-end hardware, the fastest servers, and the best system administrators to make sure everything is always working properly.
Multiple PHP Versions Supported
Have you ever had issues with your website software because of unsupported PHP version requirements? With Scala Hosting, this is a thing of the past, as even our cheap reseller hosting plans support multiple versions of PHP. Your clients will not be constrained by PHP limitations. You can change the PHP version for any website hosted in your reseller account.
Which Reseller Hosting Plan Should I Choose?
If you are just starting in the web hosting industry, the Scala1 plan will be a good start. Once you add some websites and utilize all the allocated disk space, you can upgrade to Scala2. Once you fill up the Scala3 plan, you can either get a second reseller account or go to the next level with an SSD cloud server.
Why Choose ScalaHosting?
100% CUSTOMER SATISFACTION
Customers love Scala Hosting. That's why we are ranked #1 in TrustPilot and WHTOP. Just read hundreds of glowing 5-star reviews and see what clients say about us, ot simply read the reviews on Facebook page
11 YEARS IN INNOVATIONS
Powering over 700,000 websites of customers from 120+ countries, Scala Hosting has been doing innovations for 11 years. SPanel is the latest innovation that made managed VPS services affordable.
30-DAY MONEY-BACK GUARANTEE
Expect nothing but the best! You'll love our hosting, you site will be up 99.99% of the time, faster and more secure that ever. And if for some reason that's not the case, we'll fully refund you to the last cent. No questions asked.