In order to deploy your site online and ensure it is accessible to customers at all times, you will need to get website hosting that will provide you with the needed resources and features.
Out of the many hosting types available on the market, VPS hosting is one of the most popular ones and can be used by websites of all sizes. Additionally, most VPS hosting providers offer three different VPS server management levels you can choose from – unmanaged, partially managed, and fully managed.
But how do you pick the right one for you and your business?
In this article, we will cover each server management level, see how they are different from each other, and discuss what you need to do to choose the most suitable one for your VPS hosting needs.
But before we start, let's first explore what a virtual private server is in more detail.
What Is a VPS?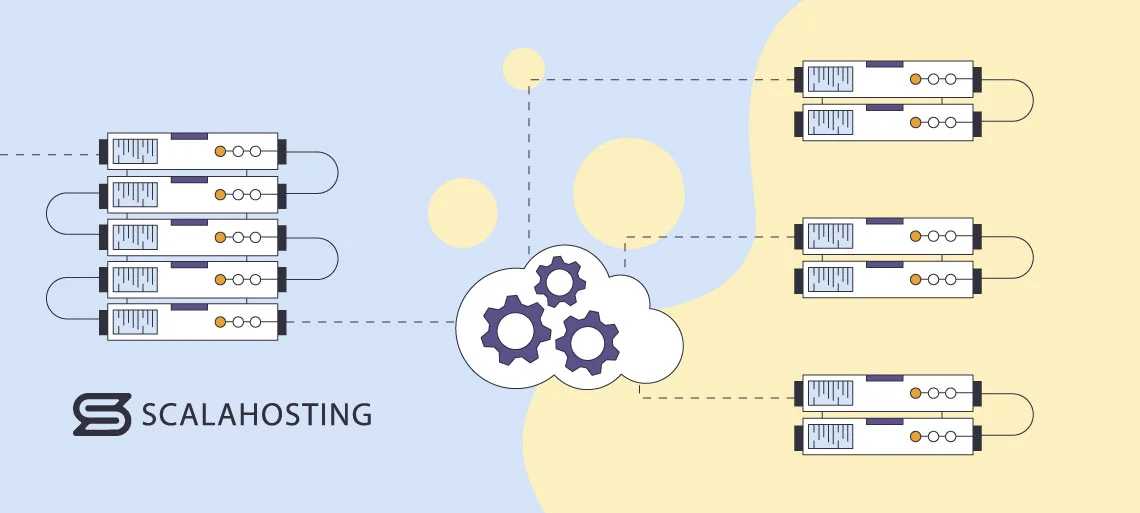 A VPS, or virtual private server, is a virtual machine that uses virtualization technology to provide the same functions and resources as a dedicated server in a shared environment, making it more affordable.
The physical server that a VPS uses is split into multiple virtual servers, which are separated by a hypervisor. This allows each user to have their own dedicated account and resources that are not shared with anyone else.
Because of this isolation, you get your own operating system, storage, CPU, RAM, and bandwidth. Additionally, you can install the software and applications you want and customize your server according to your specific needs.
Understanding the Different VPS Server Management Levels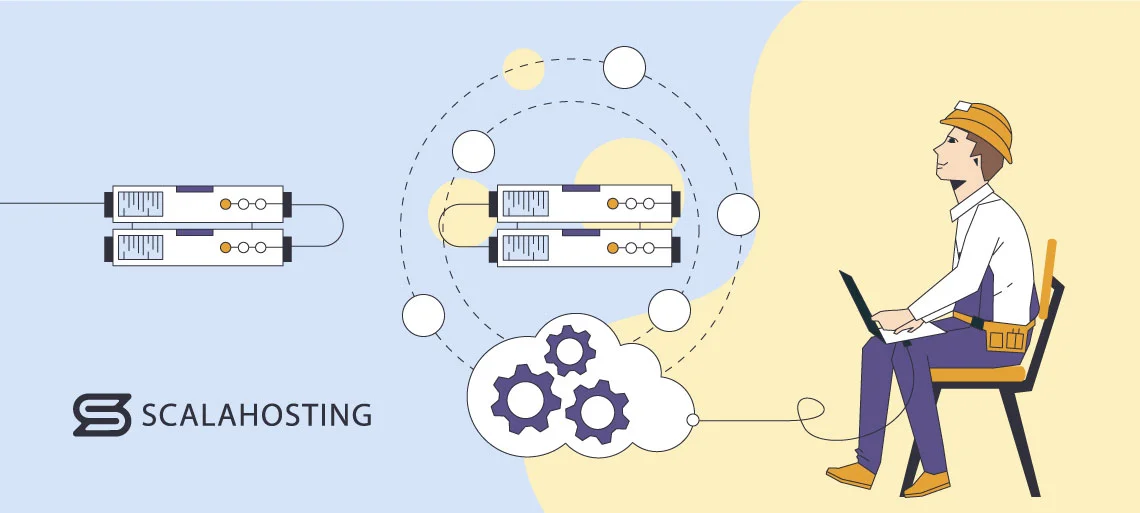 Now that we know what a VPS is, let's dive into the different server management levels you can find with most hosting providers.
Unmanaged VPS
Unmanaged or self-managed VPS hosting is the cheapest option out of all server management levels. As the name suggests, the account operation is entirely in the client's hands, the provider is only responsible for providing a physical server with a certain amount of resources.
Self-managed hosting is best suited for those that are tech-savvy and can perform all the technical tasks by themselves (or have an in-house IT team to do it for them).
In essence, with an unmanaged VPS hosting plan, you are responsible for server maintenance and management, software installations, and app updates. You are also in charge of securing your site and protecting user data.
Unmanaged VPS plans give users full root access and total control over the service, helping them configure the server environment as much as they wish.
Partially Managed VPS
Partially managed or semi-managed VPS is the middle ground between unmanaged and fully managed virtual servers. Namely, the provider is responsible for maintaining the physical maachine, network, and infrastructure. Providers may also perform some software maintenance, like core updates and security patching.
However, you are tasked with doing everything else, including securing your website content, marketing, design, updating plugins and extensions, and installing apps.
As such, partially managed VPS hosting is an excellent solution for all those who can perform basic hosting administration but need assistance with server issues and troubleshooting. It is also perfect for users who want more control over their web hosting service.
Fully Managed VPS
In a fully managed VPS setup, the provider is responsible for performing all technical tasks and taking care of everything server-related. Namely, your host is the one that manages and maintains your server. This includes all updates, backups, security patches, and installations.
The hosting company is tasked with detecting and fixing hardware failure, securing your site, and resolving any service issues. Overall, the provider is the one that ensures your website is running smoothly at all times.
Fully managed VPS is the perfect solution for users that are not tech-savvy and do not have prior experience. It is also excellent for those that want to focus on their core business and do not have the time to perform all the technical tasks.
Fully managed VPS hosting plans often include many additional features, like 24/7 customer support, premium software add-ons, daily backups, and firewalls, making it the most expensive option among the three.
Differences Between Unmanaged, Partially Managed, and Fully Managed VPS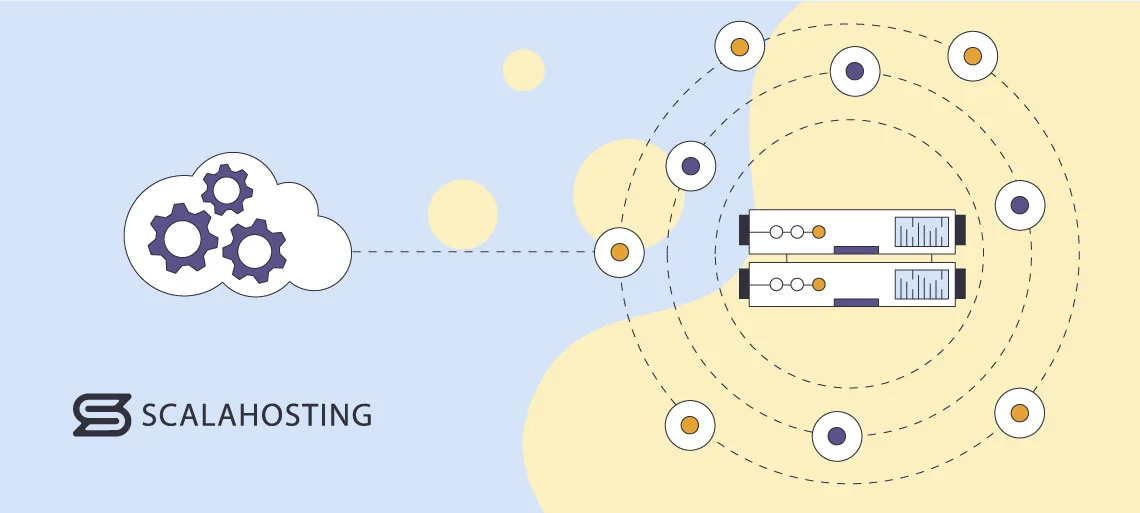 Each VPS server management level comes with different features and services. The areas in which they differ the most include the following:
Required Skills
An unmanaged VPS requires users to have good knowledge of servers in order to use this service successfully. Namely, you will need to know how to manage and maintain your VPS, perform all the necessary updates and installs, and take care of your network security.
With a partially managed VPS, clients will receive some help from the provider regarding server maintenance. However, you will need to know how to perform basic website and hosting administration.
With a fully managed VPS hosting plan, the provider is responsible for everything server-related, and you do not need to have any technical expertise or knowledge. You leave it all in the hands of your host while you focus on your core activities.
Services and Support
With unmanaged VPS, the provider is solely responsible for providing and maintaining the physical server, network, and infrastructure. In most cases, hosts offer customer support to unmanaged VPS clients, but without any actual interaction from their side.
If you get a partially managed VPS, the provider maintains the physical server and performs some of the technical tasks, including adding additional IP addresses, DNS management, kernel upgrades, re-installing the operating system and control panel, and helping with common issues.
With managed VPS, you get a full service. Hosting providers take care of the server, network, infrastructure, security, updates, installations, and all other issues you might encounter. They also provide 24/7 customer support, usually via multiple channels like live chat, phone, and email.
Pricing
Unmanaged VPS is the cheapest option on the market because the provider does not include additional features and services in these plans. And, since you take care of everything yourself, the host does not have to do a lot of work.
Partially managed VPS is a bit pricier than the unmanaged option because the provider is responsible for some technical tasks. However, these plans are relatively cheaper than managed VPS hosting plans.
Managed VPS is the most expensive option because it comes with many features, services, and tools. Also, the provider handles everything, so it needs to dedicate labor and other resources to each client.
How to Choose the Right Level of Management for Your VPS Hosting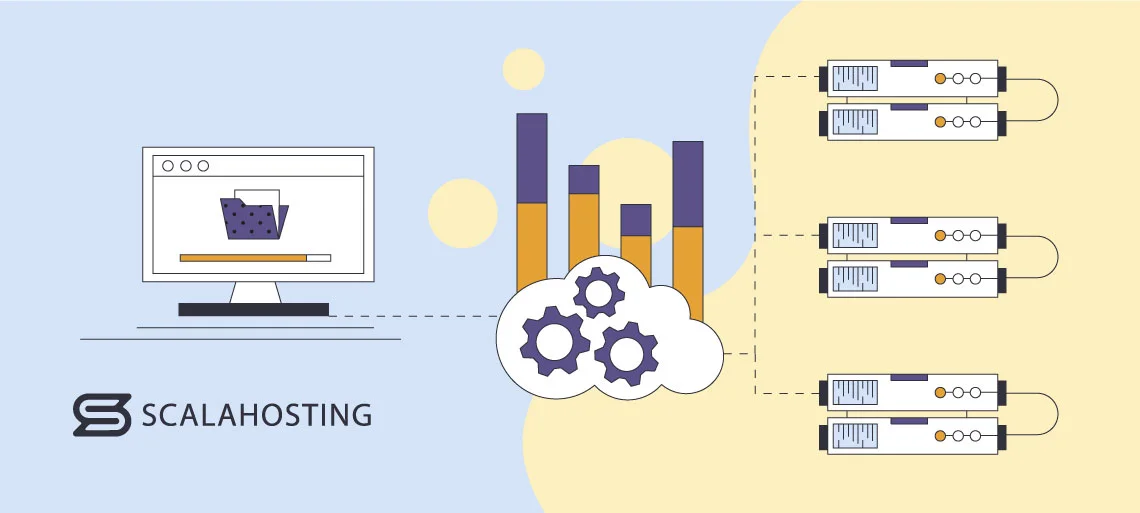 There are several factors you need to consider when choosing the level of VPS server management for your business, including the following:
Skills and Expertise: The VPS hosting you choose mainly depends on whether you have the technical knowledge or an in-house IT team. If you have either of the two, unmanaged VPS plans are a great fit for you. Otherwise, you should consider getting a partially managed or fully managed VPS.
Budget: There is a price difference between an unmanaged and fully managed VPS hosting plan, which is in favour of the former. If you are on a tight budget, you should look into getting a self-managed or partially managed plan. However, if you have more money to spend, then a fully managed VPS is the better choice for you because it will enable you to focus on other business activities.
Server control: If you want to customise your server according to your wishes with no limitations, then an unmanaged plan would be the best solution for you. But if this does not matter to you and you do not mind the provider being in charge of configuration, then a partially managed or fully managed VPS is the better option.
Security: If you deal with sensitive information in your daily business operations and need to ensure that your data is not leaked, then a managed VPS is the best option for you because the provider will supply you with many advanced tools and features. Still, even a self-managed plan can be a good fit if you are experienced in cybersecurity.
Backups: Data backups are available with all three server management options. The main difference is that with unmanaged and most of the partially managed VPS plans, you will have to do the archiving yourself. On the other hand, most top-quality managed VPS providers offer daily or weekly data backups and keep copies on offsite servers, ensuring they are safe and protected against hackers.
Customer Support: No matter how skilled or knowledgeable you are, having a good customer support team is quite handy. So, if you want to have experts that are available 24/7 to help you with any issue, managed VPS is the way to go.
A Quick Overview: Advantages and Disadvantages of Server Management Levels
| | Unmanaged VPS | Partially Managed VPS | Fully Managed VPS |
| --- | --- | --- | --- |
| Advantages | Cheap plans | The perfect fusion of unmanaged and managed VPS | The provider takes care of everything |
| | Full root access | Affordable prices | Users don't need to have technical skills or knowledge |
| | Unlimited customization | Assistance with some server-related tasks | 24/7 customer support and server monitoring |
| | Complete freedom to install and run any app | | Users can focus on their business |
| Disadvantages | Managing and maintaining servers is often time-consuming | Limited customer support and extra features | Plans can be expensive |
| | The user will need to purchase security tools and add-ons | Some technical skills are required | Users do not get complete server control |
| | Almost no additional features | | |
| | Technical skills and expertise are required | | |
The ScalaHosting managed VPS hosting services are highly scalable and flexible and can handle websites of all sizes. Additionally, our plans come with advanced management tools, 24/7 real-time cybersecurity, NVMe storage, and automatic offsite backups.
Conclusion
Each VPS server management level offers different features, benefits, and prices. For instance, unmanaged and partially managed VPS solutions are perfect for tech-savvy individuals that want more control over their servers and want to configure them according to their wishes. Also, they are excellent for all those that are on a budget.
However, if you don't have the time or expertise to do everything on your own and want to leave it to your provider – managed VPS is the right option for you.
So, if you are looking for a reliable provider that will always be there to help you – check out the ScalaHosting managed VPS hosting and deploy your site in an optimized environment with top-notch support.
FAQ
Q: What is the main difference between unmanaged, partially managed, and fully managed VPS?
A: There are several differences between unmanaged, partially managed, and fully managed VPS, including their price rates, the features they offer, and their customer support.
The main distinction between the three relates to the skill set required by the user. With unmanaged and partially managed VPS, you will need to have some technical skills to navigate the service successfully. You do not need any expertise or knowledge to operate a fully managed VPS.
Q: How to choose the right VPS server management level for your business?
A: The most important things you need to consider before choosing the server management level for your VPS hosting are:
Your technical skills and knowledge.
How much money can you spend?
Whether you need 24/7 customer support.
If you want the provider to supply you with additional features like security tools, backups, etc.
The amount of server control you need.
Q: Which tasks does each VPS server management level cover?
A: Each VPS server management level covers different tasks:
Unmanaged VPS: management and maintenance of the physical server, network, and infrastructure.
Partially managed VPS: physical server management, DNS management, kernel upgrades, hardware failure, network-related issues, performance issues, and basic troubleshooting.
Fully managed VPS: all server and network-related tasks, software and app installation, website migrations, monitoring, security patching, and issue resolution.
Was this article helpful?