Getting your hands on a powerful VPS server today should be a no-brainer. This type of web hosting service ensures optimal performance and security at prices often close to those of shared hosting plans.
But managing your own server still stands as a major concern for new clients, especially inexperienced ones.
How to install our own software or keep up with all the updates and backups? What extra tools do we need for the job? What are the main tasks we need to keep an eye on to avoid any problems?
These are the kind of questions we will be answering in this article.
What is Server Maintenance?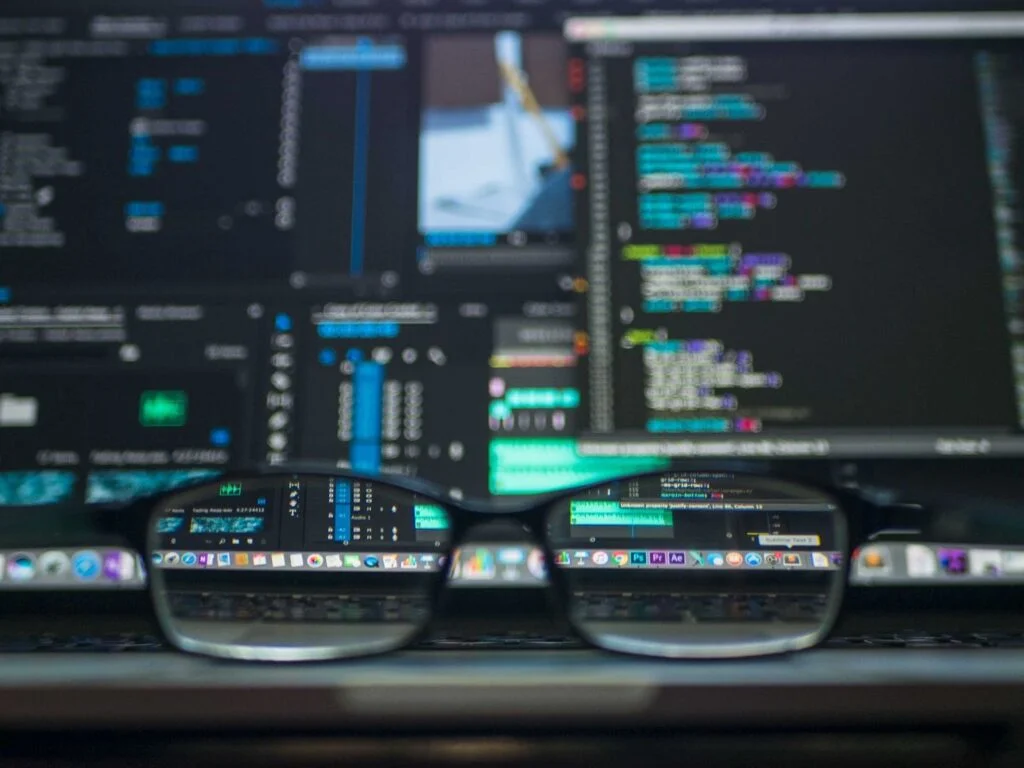 Generally speaking, server maintenance encompasses all tasks and processes involved in properly keeping a server running smoothly within a computer network. Even when you set up such a machine for the first time, you already have to have a scheduled maintenance checklist in place. To help you with this seemingly daunting task, you can integrate various tools and platforms.
Of course, the best thing would be to have a dedicated server administrator or hosting support behind your back.
Employing a network admin will guarantee someone is always overlooking the essential server processes and making sure everything is properly updated. Still, such dedicated assistance requires financial investments, and keeping an administrator on payroll is something not all businesses can afford.
Opting for managed VPS or dedicated service is the other viable option. Having your host's trained support team helping out in times of need can prove priceless for many online projects. Managed services often include all important server maintenance tasks, with some even coming with a dedicated admin for your hosting account alone.
What Does Server Maintenance Include?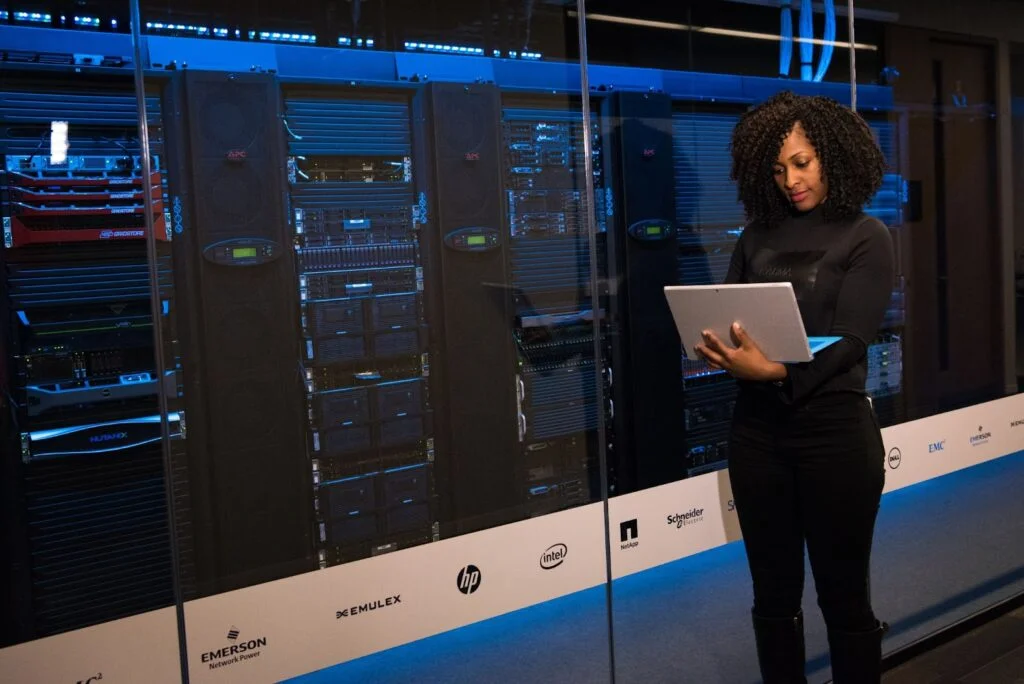 Server Maintenance is a pretty broad term, which may encompass a variety of different tasks. This is why it's imperative you check with your server provider what their managed services include.
Typically, you can expect them to take care of operations like:
Hardware component replacement
Software installation and updates
Memory and processor usage oversight
Data backups
Security audit
Anti-spam and antivirus configuration
Proactive monitoring
Unauthorized access prevention
Server cleaning
Security patch application
IMPORTANT: Make sure your maintenance schedule covers both physical and virtual support and optimization. While the physical operations deal with your hardware elements and their smooth running, the virtual ones take care of your software, updates, backups, and more.
How do I Track Server Maintenance?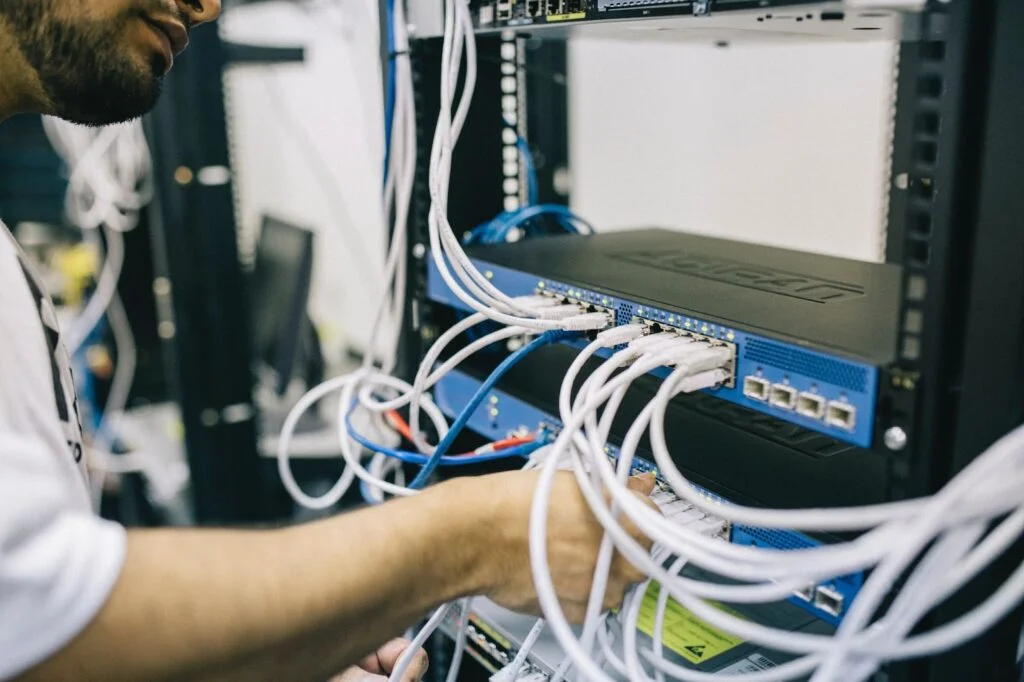 Your hosting account should be packed with all the tools you need for proper server monitoring right off the bat. Check if you have a monitoring platform in place and what kinds of logs you have access to. If properly configured, the system should be able to keep an eye on your resource consumption, network traffic, security issues, and everything that may interrupt your perfect uptime.
Still, if you have an experienced admin or dedicated support behind your back, you should be able to completely automate many of the tasks and focus on your business continuity.
How Often Should You be Maintaining Your VPS?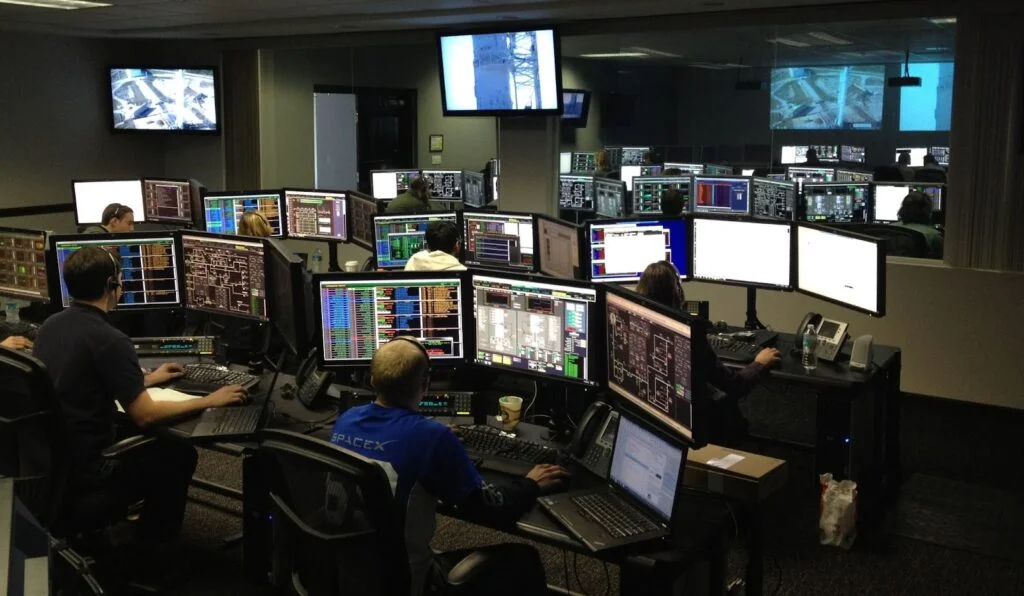 When thinking of a maintenance schedule for your web server, you must first consider all tasks related to the end goal – uninterrupted uptime and smooth performance. The easiest way would be to separate your duties based on their regularity. This way, you can outline:
Weekly Tasks – this should include all essential elements related to your server operation. This includes checking your current resource consumption (RAM, CPU, disk space, etc.), monitoring uptime, and reviewing your access and error logs. You can also include checks for possible updates and security patches. Make sure to look both for updates of your operating system and all software/add-ons you utilize.
IMPORTANT: Many hosts offer automatic updates as part of their services. Furthermore, Scala's custom-built SWordPress Manager tool helps users automate their WordPress core and plugin updates in a matter of a few clicks.
Monthly Tasks – you can put the less mission-critical tasks here. Think of things like monitoring your RAID status, double-checking for any hardware errors, testing if your backup system is working efficiently. We can also recommend including password changes in this category. Regularly changing your login credentials will make the hacker's jobs way harder and build up your defenses. If you're working with many passkeys at once, you can check out what the market for password management tools can offer.
Semi-Annual / Annual Tasks – these tasks might be less regular but certainly not less important. Make sure to run a full security audit at least once or twice per year to see if there are any vulnerabilities or risks from disastrous system failure. Go through all your users, software instances, and other installations to see if you have any unused services or add-ons. Remove them.
On-the-go Tasks – even the sturdiest security measures can't account for extreme cases where you would have to think and act outside the box. Be it an unexpected hacker breach or a newly discovered malware – you would have to act fast when building a security patch. As ScalaHosting is strongly focused on product and service innovations, we also include new launches or updates in this category.
Most Important Server Maintenance Tasks
Now that we know how important it is to have a detailed maintenance checklist, it's time to dive a little deeper and see what tasks, in particular, will help us in our ventures. Keep in mind this is by no means a full list, but all the entries inside are absolutely essential if you are to keep a smooth running server network.
Monitor your disk space – regardless if you are using an entire server for yourself or have divided it into multiple user accounts, you should always have enough disk space for your growing projects. Your server control panel will help you in that aspect, providing a convenient GUI interface that outlines your resource usage in real-time.
Monitor site performance – the reason for slow and unresponsive web pages often stems from the server and its available system resources. Once you start reaching your processing power or memory limits, the negative performance impacts are soon to follow. Closely monitoring your CPU and RAM will allow you to act proactively and add more when needed.
Check your access/error logs – accidents and unexpected issues tend to happen from time to time and your access logs are the first place to check for such activities. The logs contain detailed data about your server operation and the causes for any occurring problems.
Keep a backup system – never underestimate the power of backups. There are too many risks for your VPS and the websites hosted on it to leave things to chance. Perform daily backups and keep the copies in a secure location on another server. It's always good to have a backup system in place that will automate the tasks and let you restore your archives with a few clicks.
Uninstall/Remove unused devices – just like your software and plugin installations, attached devices to your server should always be monitored as well. You don't want to leave tools you aren't using, as any single one is a potential vulnerability down the road. Do regular checks and uninstall/remove anything you don't currently need.
Run Security Audits – an integral part of your routine server maintenance tasks. Server security is a make-or-break aspect of any online business, and you should be extra careful even if your project is non-commercial.
IMPORTANT: You can find great tips on how to secure your virtual private server in our detailed guide on the subject.
Change passwords regularly – if you are still using a highly simplified password you can easily memorize, like 123456 or Password1, you better drop it right now. When your security is concerned, always go for a combination of letters (upper and lowercase), numbers, and special symbols (when allowed). A password management tool can help you store and update login credentials across multiple platforms.
Tools for Smarter Server Maintenance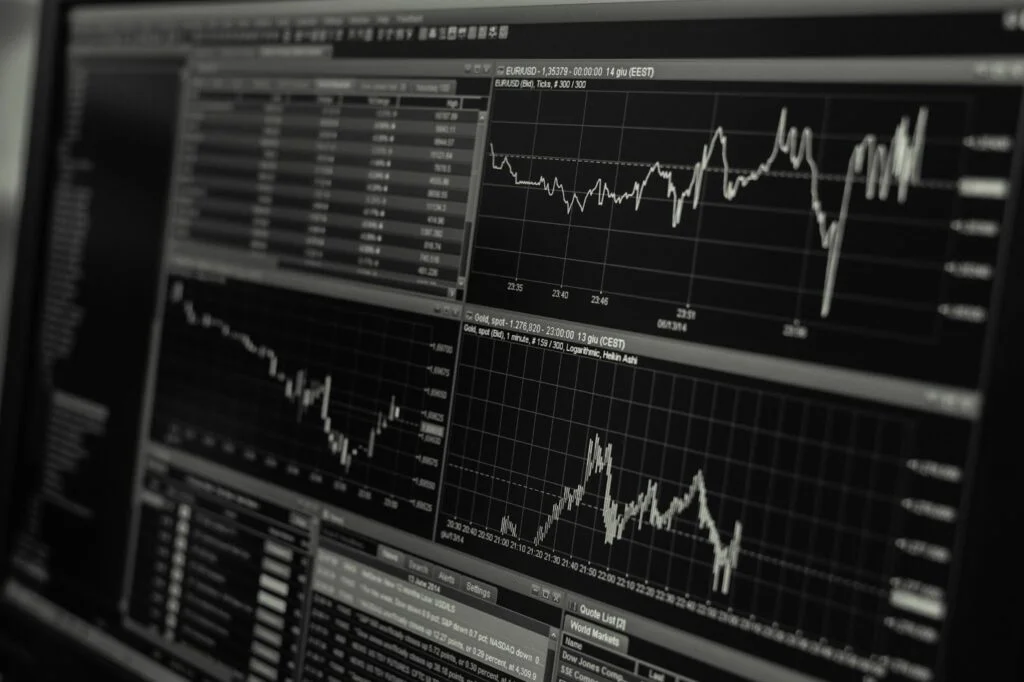 Managing your own VPS or dedicated server, you would want all the helpful tools that may aid you in this journey. Even the most experienced system administrators use some extra helpers, so make sure to do your research and pick some tools that will be beneficial for your project.
Here are some server management tools we personally enjoy using in different scenarios:
Nagios – one of the most powerful network monitoring platforms. Different products for real-time monitoring for different servers, applications, logs, and OS instances. Nagios comes with freedom for deep customizations, advanced graphs, and effortless user management. Available for CentOS, Ubuntu, and Debian.
Zabbix – this is an enterprise-level monitoring solution for servers, applications, and networks. You can run it as an on-premise solution or host it in the cloud. Zabbix offers unlimited scalability, distributed monitoring, and easy integration with complementary tools. Best of all – this monitoring tool is open-source, which means it comes at no additional cost.
Icinga – this infrastructure monitoring platform first started as a fork of the Nagios. Icinga blossomed as one of the most efficient solutions tools on the market, employed by industry-leading enterprises like Audi, Adobe, and Vodafone. Great options to create a custom-tailored monitoring platform that fits your project's exact needs.
Cacti – another open-source monitoring and analysis tool. Cacti is a graph-based framework that extends easily according to the client's needs. The interface is user-friendly, which makes up for a low learning curve. Almost limitless customization possibilities.
Panopta – if you're looking for highly efficient network monitoring for on-premise, cloud, or hybrid solutions – Panopta might easily be the one for you. A sophisticated infrastructure that offers high levels of security and role-based access controls. Great for data analysis and avoiding false positives when compiling results.
ScalaHosting and VPS Server Maintenance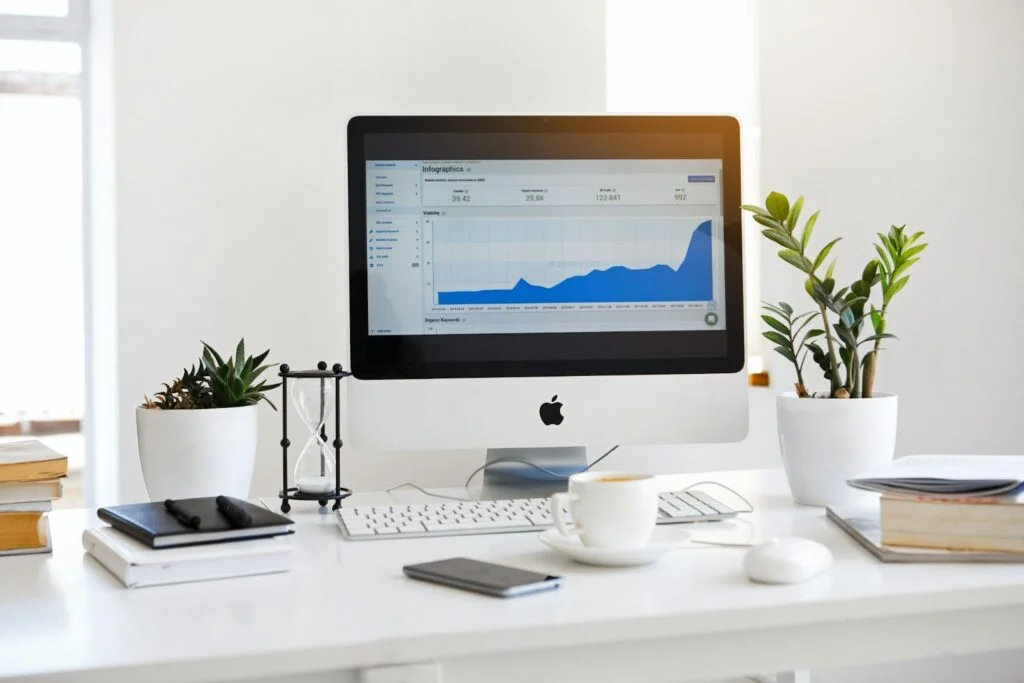 Having an experienced provider like ScalaHosting behind your back can simplify your server maintenance tasks to the maximum. If you opt for any of our managed VPS hosting plans, you get our professional support services as part of the package. Our trained professionals can help with the OS installation, server configuration, software setup, security add-ons, and many more. Even if you have any technical issues down the line – we are here 24/7 for you!
As part of our managed packages, you will get SPanel. This is our proprietary solution for hosting management which includes tons of helpful options for server monitoring and maintenance. Through SPanel, you will be able to oversee your websites, databases, domains, and emails.
IMPORTANT: SPanel contains SShield – a security solution developed in-house by ScalaHosting. Guaranteed to stop over 99.99% of web attacks in their tracks, this is a priceless addition to our intuitive control panel. Comes for free within SPanel.
ScalaHosting clients can choose among our very own VPS solutions or our partner's offerings from Amazon AWS and DigitalOcean.
Conclusion
As you can see, server maintenance is less complex than it might first appear, especially if you are packing the right tools. Monitor your services at all times, keep your passwords secure, update your software – the tips for smarter server maintenance seem obvious, but they can really do wonders for your project's performance and security. Still, always make sure to have a professional managing your infrastructure to avoid any unexpected problems.
You can always contact the ScalaHosting Support Team for more information on server maintenance.
FAQ
Q: Is there a way to detect a server issue in advance?
A: Proactively detecting and clearing issues is the essential goal of any network monitoring tool. Such platforms are a must-have for any hosting user as they employ advanced mechanisms to search for any known malware vulnerabilities and alert the account owner of suspicious activities before they reach the server.
ScalaHosting has developed a custom-made security solution for such tasks – SShield. The AI-powered security tool flaunts over 99.99% efficiency when it comes to detecting malware, spam, and web attacks.
Q: What is a server maintenance plan?
A: The server maintenance plan is one of the first things you should outline when you decide to purchase a web server. This is basically a blueprint that contains all the different elements you want to monitor and the frequency of maintenance tasks included. Think of it as a checklist you regularly go through, making sure all the items are ticked.
Q: How much does it cost to maintain a server?
A: It's hard to pinpoint an exact cost when it comes to server maintenance, but several researchers have tried to come up with a ballpark sum. The ZDNet portal, for example, has estimated the average monthly cost to run a server along with all the associated tools to around $730. The sum can greatly vary depending on the chosen provider, server environment, and extra tools.
That's why cost-effectiveness should be your prime consideration when you're looking for the right deal.
An Exclusive Insiders Look Behind The SEO and Web Development Curtain
What is a VPS – Everything you need to know!
Was this article helpful?