Launching a new website with Joomla requires an idea, a hosting account, and some spare time. Keeping it alive, however, is much more challenging. If you fail to reach the right audience, the project is unlikely to survive for long. This depends to a large extent on Search Engine Optimization (SEO).
Improving your Joomla site's search engine ranking may not be the easiest thing in the world, but there are few techniques that bring some great long-term benefits. Today, we'll have a look at them…
What is Joomla?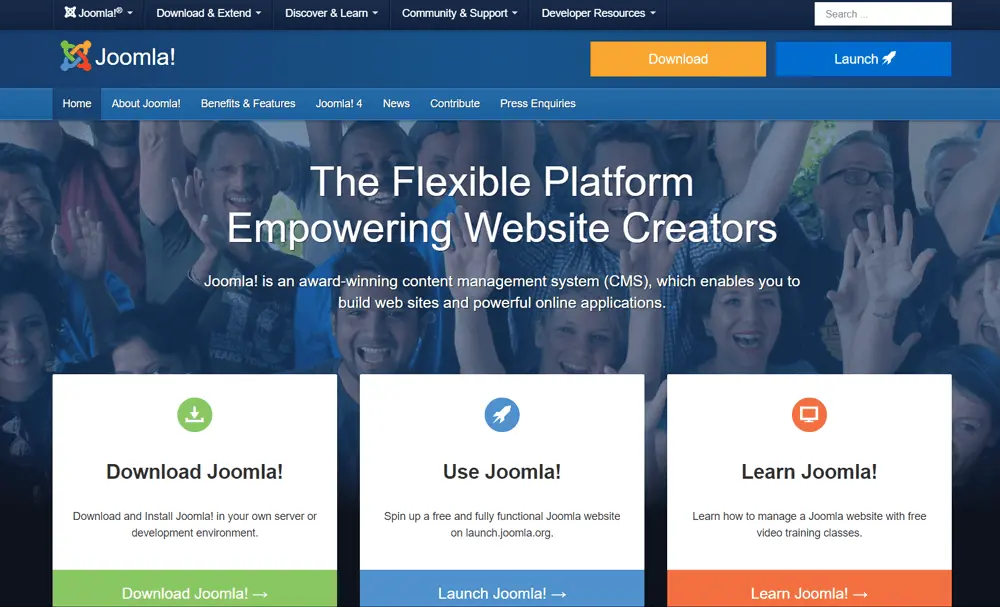 Joomla's life began in August 2005 as a fork of Mambo, a now-defunct Content Management System (CMS). Some of Mambo's developers weren't happy with the application's direction, so they decided to start their own open-source project, named after the Swahili word for "all together."
Over the years, Joomla established itself as one of the world's most powerful CMSs. A straightforward installation process and an easy-to-use administration panel make it the perfect starting point for website administrators with little to no background in web development.
At the same time, the application is quite versatile.
It has an active community behind it, meaning there are thousands of extensions and templates to expand your site functionality and customize its appearance.
All these virtues make Joomla the second most popular self-hosted CMS in the world. More than 2.5 million website owners use it to power their projects, and there's more than one good reason for that acclaim.
What is SEO?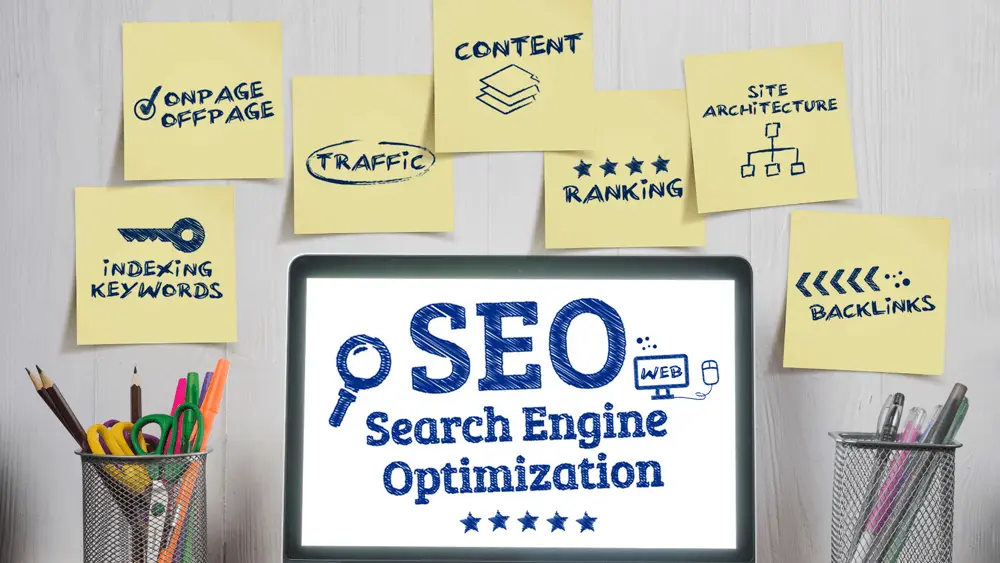 SEO stands for Search Engine Optimization. It is the practice of optimizing a website or web page to improve its visibility and ranking on search engine result pages (SERPs). The goal of SEO is to increase organic (non-paid) traffic to a website by enhancing its relevance and authority in search engines like Google, Bing, and Yahoo.
Why Is SEO Important for Joomla?
SEO is not just about increasing website visibility; it is about connecting businesses with their target audience at the right moment, when they are actively searching for relevant information or solutions.
By leveraging its power, businesses can establish their online authority, build trust, and ultimately drive conversions.
According to Internet Live Stats, there are more than 1.8 billion websites at the moment, and an estimated 547,000 new ones are created every day. With this sort of competition, attracting a significant volume of traffic is a tall order.
There are many digital marketing techniques, but search engines remain by far the most effective way of putting your online brand in front of as many eyes as possible.
Joomla is no harder to optimize than any other CMS. On the contrary, even the default platform gives you quite a few tools for pushing your site's ranking in the right direction. As if that's not enough, a vast pool of add-ons lets you apply the best SEO practices more easily.
Let's take a look at some of the most essential benefits SEO has to offer:
Increased Organic Traffic: When a website ranks higher on SERPs, it is more likely to attract user clicks and visits. Optimizing for relevant keywords and improving website visibility through SEO techniques can significantly increase organic traffic.
Improved User Experience: SEO involves optimizing various aspects of a website, such as site speed, mobile responsiveness, and user-friendly navigation. Enhancing these elements contributes to a better overall user experience, which can result in increased engagement, longer on-site durations, and higher conversion rates.
Targeted Audience Reach: Search engine optimization allows businesses to target specific keywords and phrases relevant to their products, services, or content. By appearing in search results for these particular queries, companies can connect with their target audience, driving more qualified traffic to their website.
Cost-Effective Marketing: Compared to other forms of digital marketing, such as pay-per-click (PPC) advertising, SEO can be a cost-effective strategy in the long run. While it requires time and effort to implement and maintain, the organic traffic generated through SEO does not involve direct costs for each click or visit.
Long-Term Visibility: Unlike paid advertising, where visibility ends as soon as the ad budget runs out, SEO can provide long-term visibility and sustained traffic. By consistently optimizing a website for search engines and creating valuable, relevant content, businesses can maintain a strong online presence and continue to attract organic traffic over time.
How to Improve Your Joomla SEO?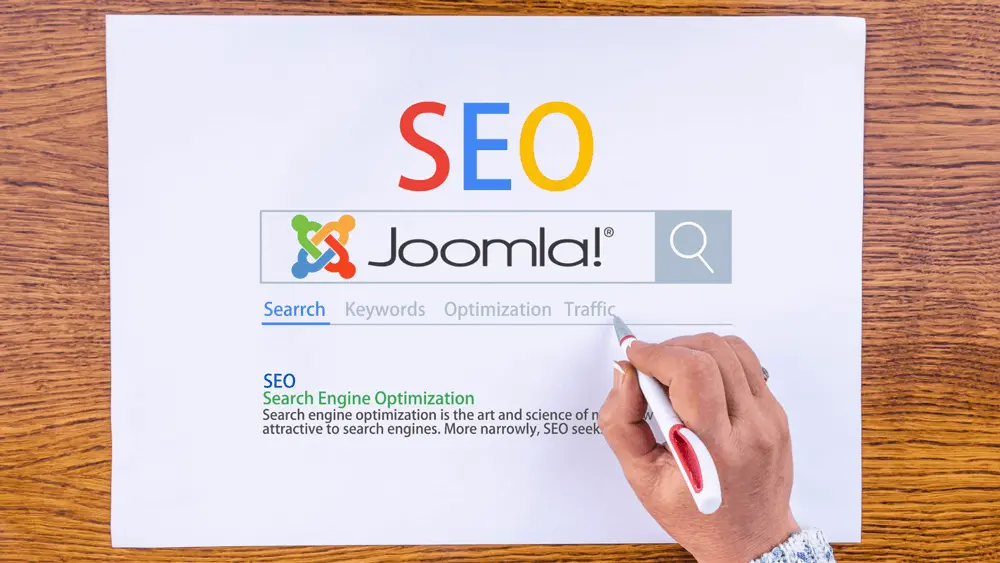 Keeping your site near the top search results is difficult because its rankings depend on many different factors. However, with a bit of knowledge, you can improve certain aspects of your pages, which will positively affect your SEO in the long run. Remember that search engine optimization is a marathon, not a sprint, so don't give up if you don't see immediate results.
Choose a reliable hosting provider
Joomla may be a free application, but it's a self-hosted solution, meaning you'll still need to pay for a hosting account. In exchange for your money, your provider should ensure uninterrupted uptime, smooth performance, and rock-solid security.
All three factors play a significant role in your project's search engine rankings, as well.
Service outages, for example, can do great damage to your SEO performance. Search engine crawlers visit your website regularly, and they do have certain tolerance towards the occasional error messages. However, if your site goes down frequently or is inaccessible for prolonged periods of time, crawlers might decide that you've abandoned the project. As a result, Google will de-rank your pages in favor of more optimized and visible content.
Loading speeds contribute immensely to the user experience as well, which is why search engines love fast websites. The underlying server hardware may not be the only thing affecting your site speed, but it can certainly hamper it, and it's up to you to ensure this doesn't happen.
Last but not least, you have security. An attack on your website could result in a big red warning from Google, and people who see it will inevitably be a bit more hesitant to do business with you. The search engine rankings always suffer in such a scenario, and often, even after you remedy the problem, clawing your way up the search engine results page proves difficult.
Your hosting provider is far from the only party responsible for your site protection, but it's their job to provide a safe environment for all clients.
Install an SEO-friendly template
The surge in smartphone and tablet usage in the last decade has brought a major shift in the way you build and optimize a website. About half of all traffic is now generated on mobile devices, and if you want to keep your audience happy – you need to ensure your website looks good on all screens and resolutions.
Mind you, this is something that Google appreciates as well.
An unresponsive design ruins the user experience for visitors on mobile devices and automatically pushes you down the search results.
The Joomla template determines your site's design, so you need to choose a great-looking but also mobile-responsive theme. Truth be told, most modern templates adapt to smartphones and tablets already, so it never hurts to check out the available demos for the chosen layout.
Integrate Google Analytics
Google Analytics should be a part of the arsenal for any website owner. It gives you brilliant insights into what sort of people visit your website, where they come from, how much time they spend on it, what kind of content they're interested in, etc.
Based on this information, you can form a relevant SEO strategy.
To use Google Analytics with your Joomla installation, you need to effectively insert a snippet of code into every page of your site.
You can get the tracking code from your Google Analytics dashboard after creating a free account and registering your website. How you use it depends on your template. Some templates give you full access to the theme's source code, and you need to paste the code immediately after the <head> in the index.php file. Other themes give you a more user-friendly interface for inserting custom code.
If this sounds like too much of a hassle, or if you're afraid you could get something wrong, you can instead use one of the many Google Analytics add-ons.
Joomla Performance Tips
Joomla's performance is satisfactory out of the box, but you shouldn't leave the CMS in its default state. The more content, extensions, and templates you install – the slower it will get, resulting in reduced search engine rankings.
Hogging Joomla with unused add-ons can badly affect the site performance as well. Audit your extensions and templates regularly, cleaning the ones you've left dormant. This way, you'll be sure the site has all the functionality you need and still performs at its best.
Still, there are other things you can do to speed it up.
The CMS has a built-in caching system that reduces the server's load by storing temporary copies of some of the essential site elements. You can activate it from the System > Global Configuration > Cache menu. If you want a more advanced solution, you can also have a look at one of the many caching extensions available for Joomla.
Additionally, if you enable a CDN, static files will need to travel less distance because they will be loaded from a location close to the visitor. This reduces the hosting server's load and bandwidth usage, but crucially – it speeds up your pages, meaning you stand a better chance of moving up the search engine results.
Sitemap and robots.txt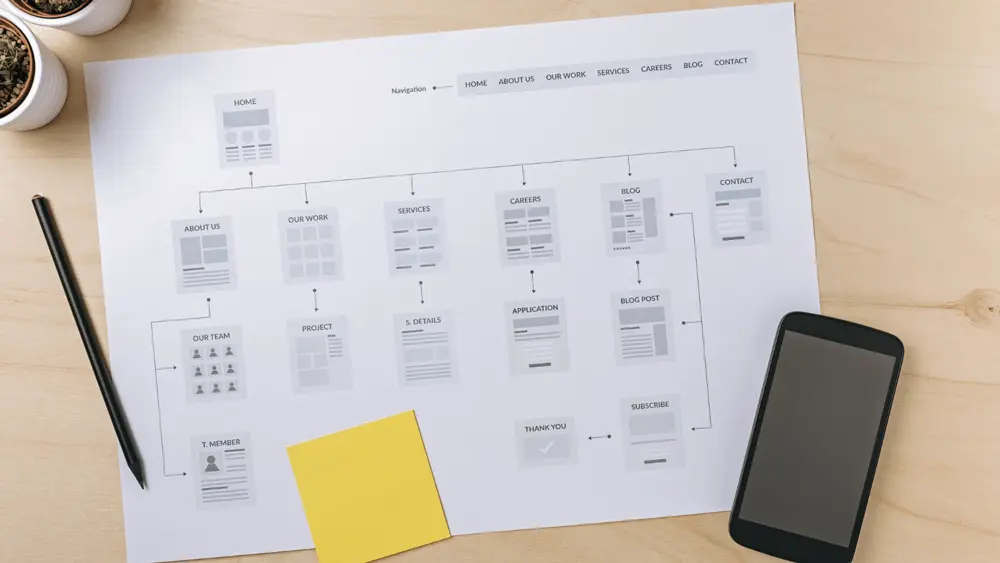 Your site's indexing depends on the so-called search engine crawlers (or bots). If they have an XML sitemap, they will find your pages and rank them quicker. You can do so using a plugin or with the help of a third-party app. After the sitemap is ready – you can use Google's Search Console to submit it manually or wait for the search engine bots to find it.
While we're on the subject of search engine bots, you can also use the robots.txt file to restrict crawlers from indexing certain parts of your website. This means the bots will crawl your website more efficiently and only index content relevant to search engine results.
The robots.txt file sits in your site's root folder, and if it's missing for some reason – you can create it with a simple text editor. More information on its syntax is available in Google's helpful guide.
On-page optimization
On-page optimization lets search engine bots know what they're looking at. It involves anything from careful keyword placement to tagging images for search engine indexing.
Most people's first port of call is the URL structure. Readable URLs play a significant part in a site's search engine ranking, but this feature is disabled by default in Joomla. You can enable it by going to System > Global Configuration in the admin panel.
The rest of the on-page optimization techniques are mostly related to the content.
Text content used to be ranked based purely on keyword density. This is no longer the case, and nowadays, crawlers look for many structural and formatting elements like bullets, headline tags, bolding, etc. To index your images, they also need to know what's on them, which is why alt-tags on photos are considered extremely important.
Image optimization
When the server processes your site data, the bulk content is composed of images. The larger the volume – the slower your website.
Fortunately, website owners have a vast range of tools that can reduce image file sizes without compromising on quality. There are free and premium desktop applications, web-based services, and Joomla extensions. In some cases, you could be looking at a file size reduction of over 60%, so it's definitely worth checking out the options.
HTTPS encryption
HTTPS stands for Hypertext Transfer Protocol Secure, and it's the standard for safely exchanging information online. If enabled, the communication between your website and the user will be encrypted, and hackers will not be able to intercept or alter it.
HTTPS is enabled with the help of an SSL certificate – an item that would have cost site owners a few hundred dollars per year not that long ago. As a result, they used to be primarily reserved for online stores and financial websites.
However, you can now benefit from a completely free SSL thanks to a certificate authority called Let's Encrypt. Given the security risks, you have no excuse for running your website without an encrypted HTTPS connection.
Google confirms that notion as well, stating on multiple occasions that HTTPS-encrypted pages duly get better ranks online.
Joomla SEO plugins
There's no shortage of developers and companies working to cater to millions of Joomla site owners. There are over 6,000 extensions in the CMS's official directory, and you can find thousands more on third-party websites. Many of them promise to help you boost your website's search engine rankings.
Different plugins help with different parts of SEO, so you have a great range of solutions. Bear in mind, however, that stuffing your Joomla site with add-ons can easily harm its performance and rankings. Before installing anything, do some research to see if you can achieve the same results by manually tweaking the settings in the Joomla backend.
Advanced Joomla Experience with ScalaHosting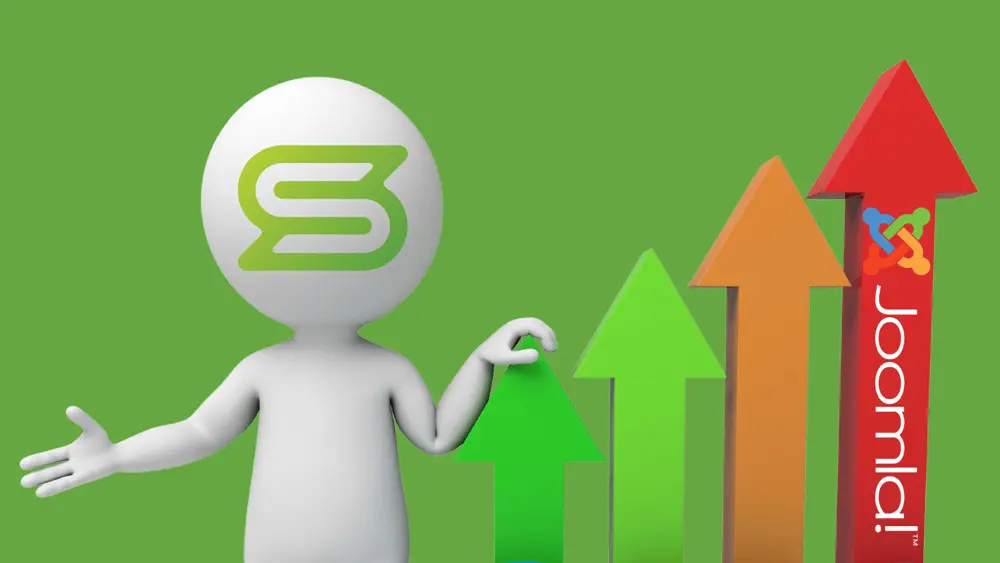 ScalaHosting has been a part of the fiercely competitive hosting industry for well over a decade, and we know very well what a Joomla website needs to run smoothly. Over the years, we've optimized our servers to provide the best possible hosting environment for the CMS.
Even Joomla's developers have recognized our efforts.
In 2020, ScalaHosting officially became Joomla's exclusive VPS hosting partner. The partnership is the product of a few months of fruitful communication between ScalaHosting and the CMS creators, during which we managed to show our VPS solutions to some of the world's best programmers. Their feedback helped us improve our Joomla services even further.
An Exclusive Insiders Look Behind The SEO and Web Development Curtain
Brian Teeman, one of Joomla's co-founders, worked closely with us during this period, and you can read more about his first-hand experience with ScalaHosting in his blog.
Conclusion
Generating enough traffic is priority number one for any new project, and search engine rankings play a significant part. The competition is fierce, and climbing up the results page is never easy.
Nevertheless, by methodically working through all the key characteristics that determine your site's rankings, you can see where you can improve and take the appropriate actions. The use of Joomla and the free availability of helpful resources related to the CMS can greatly assist in the process.
ScalaHosting – The Ultimate SEO Checklist for Joomla
FAQ
Q: Do I need SEO extensions to improve my Joomla website?
A: Plenty of SEO extensions are available both in Joomla's official directory and on third-party websites. Many of them can certainly be helpful, but you need to keep in mind that installing too many of them can affect your site's performance and hurt its search engine rankings. Regardless of what you use them for – extensions should only be installed if you need them.
Q: How can my hosting provider help me improve my Joomla SEO?
A: Your site's uptime, performance, and security depend largely on the configuration of the hosting server. These factors can significantly affect your attempts to place the website near the top of the search engine results. Additionally, a good service provider gives you all the SEO tools you might need, making it easier for you to improve your site rankings.
Q: How can my Joomla template affect my SEO?
A: Smartphones and tablets generate more than half of all traffic nowadays, which means you need to pick a responsive Joomla template that looks good on different screens. This can significantly impact the user experience, and search engines also consider it when ranking pages with similar content.
What is a VPS – Everything you need to know!
Was this article helpful?