What is a managed VPS?
Many people don't switch to a VPS because they don't know how to manage it. They don't have Linux systems administration skills and they do not have an idea about terminal access, SSH and shell commands. The number of such people is really high. That is why hosting companies now offer managed vps hosting. That type of hosting allows such people not to worry about the technical stuff and focus on their business. Their hosting company will manage the vps for them. Some companies charge extra for the managed service and others include it in the vps hosting service as a built-in feature. There are so many web hosting companies offering managed vps servers but how can you find the best managed vps? What does the management include? What should you look for? Do you need a control panel with the server? Which control panel do you want to choose? What operating system should you choose? All those questions are important. We will answer them for you below.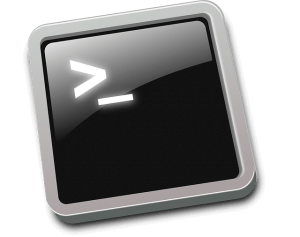 What is a managed VPS?
First of all, do you know what a VPS is? VPS or a virtual private server is a type of server which gives you the functionality of a dedicated server at lower price. Multiple virtual servers are created on a single physical server which is called a node. Managing the OS in a VPS is almost the same as managing an OS running on a dedicated server. The differences come from the type of virtualization being used. But let's focus now on the managed vps and explain what it means. A managed vps is a server that is installed, configured, secured, updates, audited by an expert. The experts doing that job are called systems administrators. The biggest web hosting companies have plenty of them to be able to manage thousands of servers. A VPS requires to be updated regularly in order to be secure. When a new version of Apache, PHP, MySQL or whatever software you have running on the VPS, is released, the systems administrator has to perform an update. In a managed VPS you should not worry about any technical issues. All that is reported to your web hosting company and they take care of the problems for you. That's why the service is called managed vps hosting.
What does the management service include?
You will have to ask your hosting company to find out what exactly they include in their managed service. Some companies include more things than others. It's best to find out what your company will manage before you buy the server. That will save you time and money. In most cases, companies provide the managed service for specific VPS configurations with specific software installed on them. For example, Scala Hosting provides their best managed vps services only for virtual machines with cPanel. The reason for that is simple. cPanel is the standard control panel for web hosting nowadays. Scala Hosting uses it on all their servers. All staff members know how to manage it. As a result we are able to provide a cheap managed vps service to our customers. Usually, a managed vps includes the following:
24/7 technical support
Backups on remote servers
An uptime guarantee
A control panel you can use to start/stop/restart your VPS
VPS installation and initial setup
VPS security hardening
Regular updates and security audits
Malware scans on demand
What should you look for when choosing a managed VPS?
First of all, look for reviews from customers of the web hosting company. Check their Facebook reviews and how active they are on social networks. Contact them and ask them questions about their services. Ask about the uptime guarantee and 24/7 technical support. Find out what exactly is included with their managed vps service to ensure you are getting the best value for you money. Ensure your hosting company will keep backups of your server on a separate physical machine. That backup can be used to restore the data in case the worst happens. No matter what backups plans your hosting company has it's always best to keep your own backups. You can store them on your computer or order some online backup space. If you choose the second you can even automate the backups generation and upload to the remote server as long as your VPS is running cPanel.
Which control panel do you want to use?
That depends on what you are going to use the server for. If you need the server to host your web sites and e-mails then cPanel is the right choice. Why? Because cPanel has been in the hosting industry for over a decade and their control panel is really easy to work with. Scala Hosting installs it on all their servers – ssd cloud servers, vps servers, dedicated servers. Choosing another control panel will be a mistake.
Which operating system?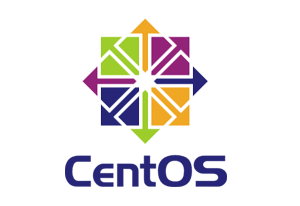 Since you do not know much about systems administration take our advise and choose CentOS 7. It has many advantages and it is the most used operating system in the web hosting industry. We will list the most important advantages below.
It's free.
Functionally compatible with Red Hat Enterprise Linux.
Ideal for web, mail and database servers.