Linux is one of the most versatile and reliable Operating Systems (OS) around. It is highly acclaimed in web hosting because of these factors. Ubuntu (a Linux distribution) itself holds an impressive share of over 32% of the market in server operating systems.
The Linux OS is prized as a web server platform for its ability to deploy a wide range of applications. This is especially true when it comes to web hosting control panels such as:
This detailed guide will help answer some of the most essential questions that relate to Linux VPS hosting.
What is Linux VPS Hosting?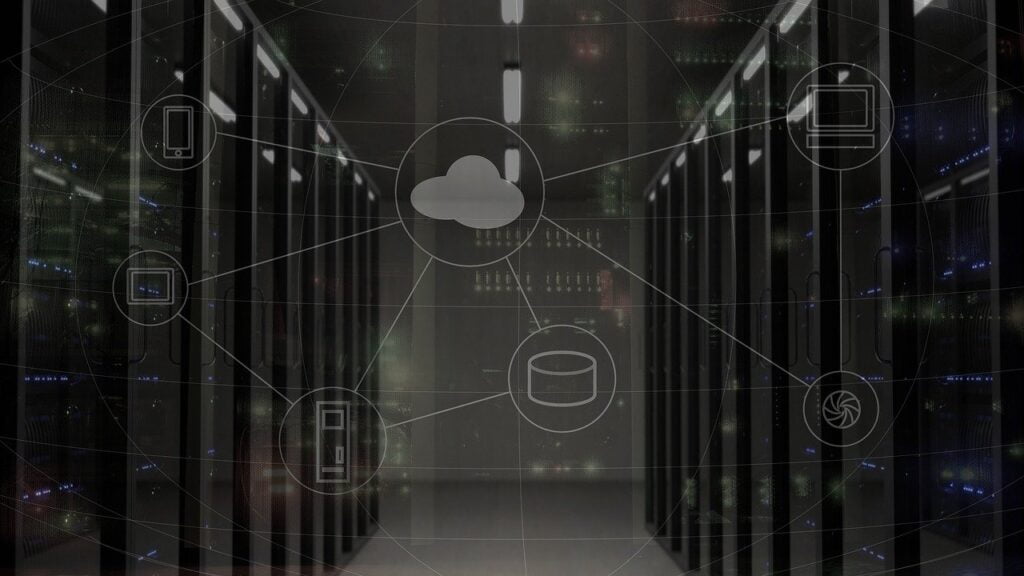 Linux VPS hosting plans are among the hottest services in the online world right now. Virtual private servers offer an isolated environment and dedicated resources allocated for your needs alone.
VPS solutions come as close to operating your own server as possible. Even though there are a few clients sharing the same physical machine, their accounts are still completely independent and safe from neighboring breaches.
One of the best things about Linux VPS hosting packages is the ability to scale your server resources. This means that if you see you are reaching a limit – be it on CPU, RAM, or disk space – you can easily add more from what you need. This allows you to steadily accommodate your business growth without constantly upgrading your package.
So what does Linux VPS hosting encompass?
This type of service simply outlines the operating system your virtual private server runs on. Certain applications and software solutions require are developed to run in a specific environment. For example, .NET apps and MS products can only be used on a Windows-based server.
Still, most VPS hosting providers strongly lean toward Linux services because of their flexibility and affordability. A Linux virtual private server can easily support WordPress, Joomla, Magento, and thousands of other web-building apps.
IMPORTANT: The Linux OS can be configured on any type of hosting service – shared hosting, VPS, or dedicated servers. The latter two let you operate an entire server.
What is Linux VPS Hosting Good for?
There are numerous use cases where a Linux VPS platform can do wonders for your online project.
Online shop owners are turning to this service quite regularly. Even if their store is small and not very product-packed, the performance boost, customization control, and enhanced security are benefits that no smart ecommerce businessman should overlook.
Many virtual server platforms excel when it comes to handling high-traffic websites. Such projects require a growing amount of RAM and CPU so the flexibility of virtual servers is priceless.
But don't think for a moment that a Linux VPS is only good for hosting websites. You can also configure your platform to work for:
Web apps
Gaming projects
Mail servers
Reseller businesses
VoIP services
Backups
IMPORTANT: Deep server customizations require a bit of knowledge and previous experience. If this is your first time, make sure to work with a knowledgeable developer or go for a managed VPS plan to get more support from the host.
What is Linux Hosting with cPanel?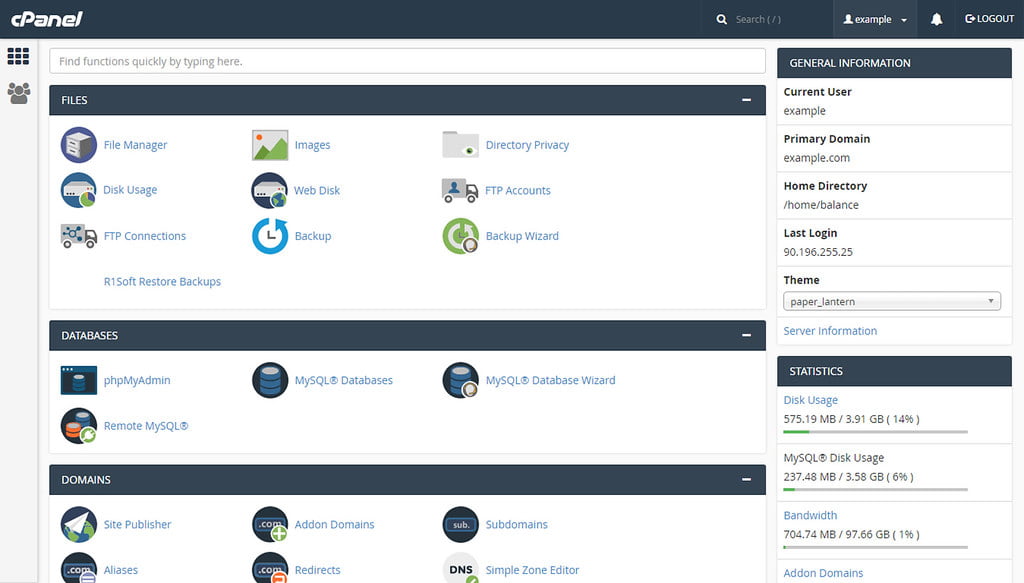 As an OS, Linux is only responsible for the communication between applications and various resources on the web server. Web hosting needs more than that, which is where the control panel comes into play.
Traditionally, cPanel has been one of the most popular web hosting control panel applications. Part of this is due to its functionality and the ability to run on Linux. Where Linux handles resource allocation, cPanel gives users a handy interface to manage their web hosting accounts.
Through cPanel, users can perform various tasks such as setting up and configuring email, manage databases and files, perform backups, and more.
Unfortunately, the company behind cPanel has been increasing licensing fees over the past year. This has led to much user dissatisfaction since costs have gone up, quite significantly in some instances.
What is Linux Hosting with SPanel?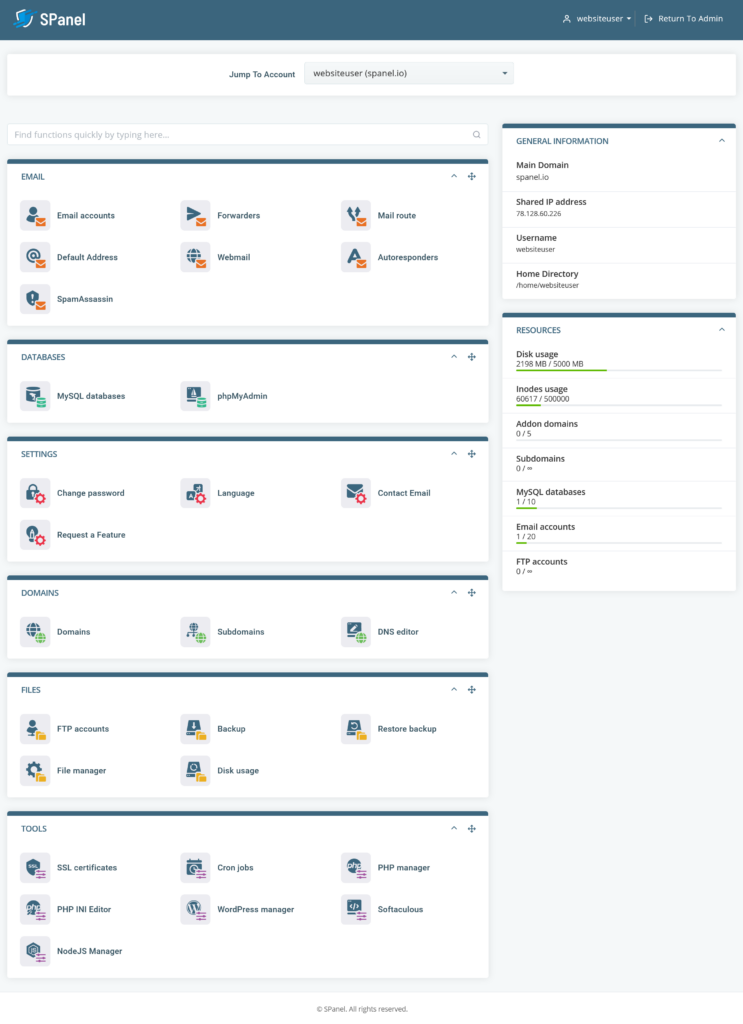 In a similar way to cPanel, SPanel helps users manage their web hosting accounts as well. SPanel was wholly developed by ScalaHosting and comes with similar, if not superior, capabilities to cPanel.
Through SPanel, users can also manipulate all facets of their accounts, like managing their websites, webmail, and more. It is available as an option on ScalaHosting managed VPS plans, and the ease with which cPanel accounts can be ported over is a strong selling point.
IMPORTANT: SPanel also means that it isn't subject to arbitrary price increases in licensing like many competitors. In fact, you get to use it for free with your ScalaHosting managed VPS plans, and that includes free migration as well.
SPanel supports various web servers, including Apache, LiteSpeed, and Nginx. Overall, you get better server performance, inclusive services, and, most importantly – freedom from the shackles of licensing.
Popular Linux Versions for Hosting
Because Linux is modular in design concept, it is an OS that has the ability to be fine-tuned for specific uses. This led to the rise of various Linux versions or distributions. Today, over six hundred Linux distributions are known to exist.
Of course, each of these has its own degree of popularity within the user community. Several Linux versions have gained popularity for use in web and physical servers over the years. These include CentOS, Debian, Ubuntu, and OpenSUSE.
CentOS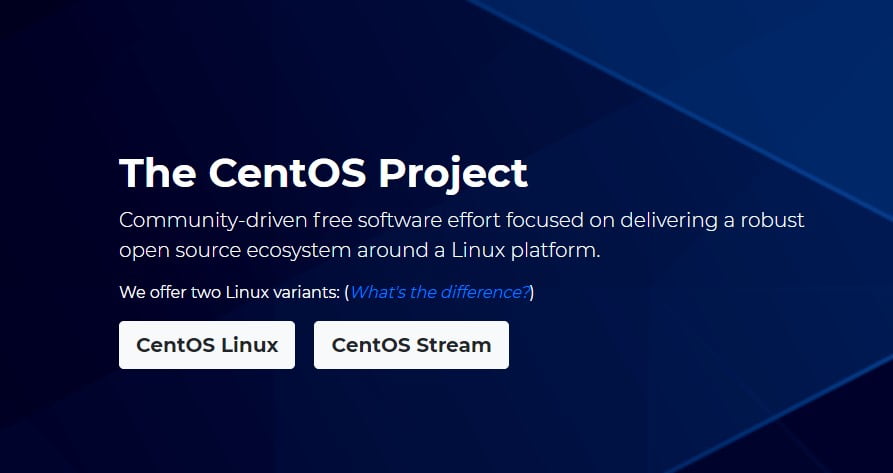 This distribution of Linux is known for exceptional stability and high compatibility with installation packages. It is one of the popular versions of Linux that is run for web servers. Its relatively slow version updates help reduce server maintenance requirements.
Pros
Highly compatible with various packages
Extreme stability
Low maintenance requirements
Strong community support
Cons
Slow adaptation to new applications
Debian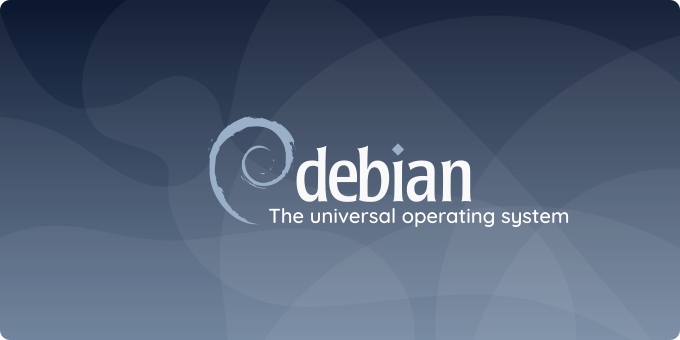 In the context of the entire Linux distribution range, Debian is known as a good CentOS alternative. It inherits much of the stability CentOS is famous for and can be exceptionally easy to install and configure. This makes it perfect for Virtual Private Server (VPS) deployment.
Pros
Remotely maintainable
Easy system integration
Preconfigured packages
Cons
Not the most up to date Linux version
Poor enterprise-level support
Ubuntu

More well-known as a desktop version of Linux, Ubuntu nonetheless does well in a virtual server environments as well. Its high popularity makes it easy to get support and also means many users will be familiar with how it behaves.
Pros
Easily kept up to date
High package availability
Excellent community support
Cons
Struggles with Windows product compatibility
Learning curve might be steep for some
OpenSUSE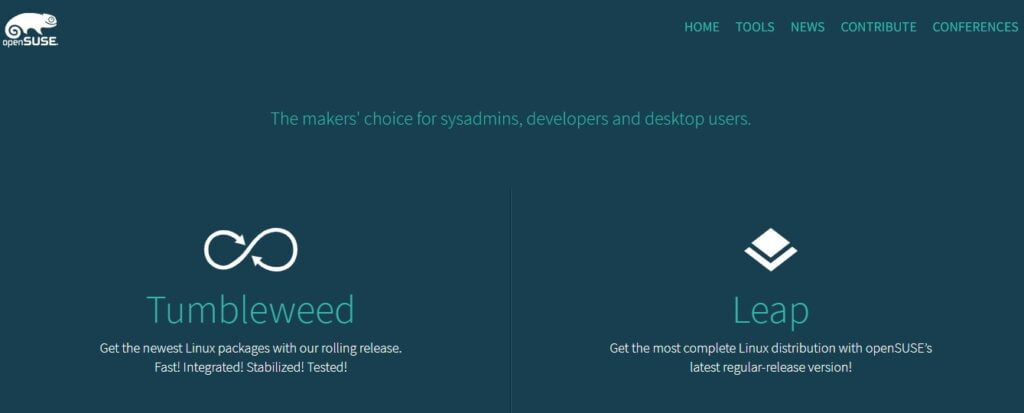 OpenSUSE is not the same as the enterprise version of SUSE Linux. It was designed to be useful for server administrators, which explains why technically, it will do well as a web server platform. However, compared to others like CentOS and Debian, it lacks strong community backing that is crucial for Linux VPS hosting users.
Pros
Easy installation and administration
Easy package deployment
Supports RPM packages
Cons
Limited community support
Short release life cycles
IMPORTANT: Managed VPS plans often come with a predetermined operating system. In comparison, you can put whatever OS you want on an unmanaged VPS, regardless of the one installed on the physical server.
Linux VPS vs Windows VPS – Which is Right For You?
Choosing between a Linux VPS and Windows VPS is actually quite an easy task.
Start with your project requirements. If you know how you want to build your website – it's simply a matter of checking which OS is best for hosting. As Windows products are mostly proprietary, their users are limited to the Win-based server environment. Analogically, if you are using an open-source CMS or another Linux-related software – you know where to go.
But what if you haven't yet chosen the apps you're going to be working with?
Linux VPS deals are highly regarded among web developers and people that want to have full control over their environment. Because we are often talking about open-source solutions, the total hosting costs are much more budget-friendly.
In comparison, enterprises usually go for the Windows server plans. The streamlined services, regular updates, and the big corporate name behind it, give business owners a peace of mind and great options for expansion.
Which Linux Version to Choose?
When choosing a Linux distribution for your web server, the most important thing to keep in mind is that utility as desktop and server platforms are very different. Some Linux versions may perform well as desktop OS but are wholly unsuitable for server environments.
As you might note from the distributions recommended above, several very prominent names are missing. The ones discussed here are more suitable for web hosting use. Of these, I would recommend users consider CentOS or Debian more seriously.
Your safest choice would be to go for CentOS. This is almost guaranteed to be available since it is highly popular. As with Debian, CentOS is very stable and places a strong emphasis on security as well. It's at heart an enterprise-class OS anyway, so it will be good as a base for web server duties.
Another popular preference would be for Debian since it is by far the most stable version. That makes it very suitable, especially for virtual private server deployment. If you're going to be running a website that needs to be deployed on a VPS, chances are that you want it to be as reliable as it can be.
How to Choose the Best Linux VPS for your Business?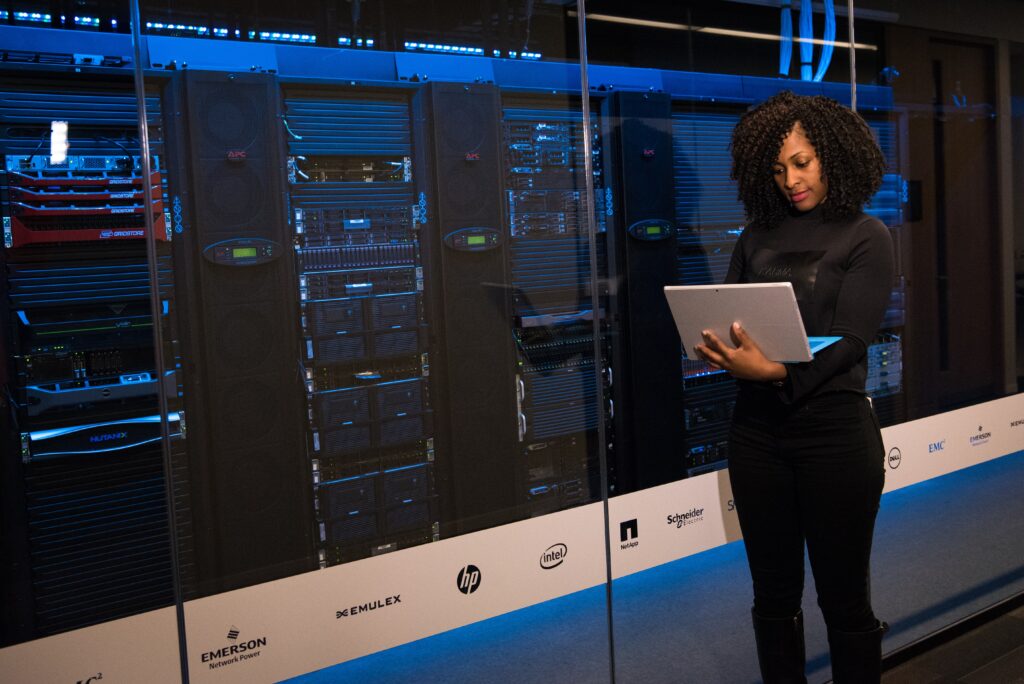 Deciding on your operating system is just the first step in finding the best Linux VPS hosting provider. Naturally, your project's specific needs should always come first, but it's always good to keep an eye on some essential aspects:
Feature Set – you cannot go overboard with too many features included in the VPS hosting deal. Even if you don't see any immediate need of a certain feat, there is a good chance it might come in handy once your project grows. Compare different packages to determine which one is more cost-effective.
Ease of Use – first-time users need to feel comfortable with the environment and server operation. Look for providers that give you a comprehensive enough interface and plenty of pointers how to find the most essential options. If possible – opt for a free trial to test the VPS before you purchase it.
Security – regardless of your project, its security should always be a top priority. That goes double if you will be hosting a mission-critical website that also records user data in some way. Ensure your future VPS hosting company has enough security measures in place to handle different types of web attacks.
Customer Support – technical support is often provided to existing clients through internal ticketing, but some providers also like to help through live chat, phone, or other channels. Even if not – the level of knowledge of the sales team can give you a good idea of the level of support as well.
Brand Reputation – companies with long experience and many happy clients are always a good bet for reliable VPS hosting. Check out different review websites like TrustPilot to get a better idea of the overall company quality, it's strong and weak sides. Beware of affiliate reviews that only aim to push the reader for a sale so the site owner can get a sweet commission.
Conclusion
Part of the appeal for running a VPS is the flexibility you get when it comes to the choice of OS. Although at a glance, this seems to be separated into Linux and Windows camps, you can obviously tell by now that going for Linux opens an entirely new dimension.
Hopefully, this article has explained what is Linux VPS hosting and how to choose the best OS for your website. Remember, though – even if it doesn't work out for you, simply wipe the operating system and try another one.
What is a VPS – Everything you need to know!
Was this article helpful?