What is Linux Hosting?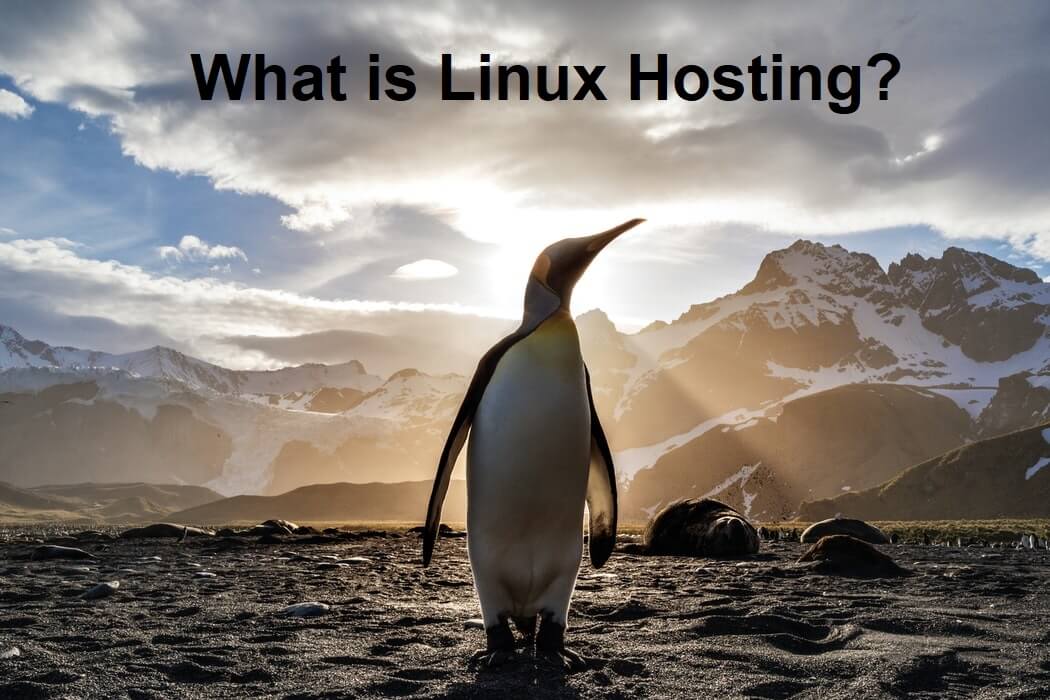 Linux is one of the most versatile and reliable Operating Systems (OS) around. It is highly prized in web hosting because of these factors. Ubuntu (a Linux distribution) itself holds an impressive share of over 32% of the market in server operating systems.
The Linux OS is prized as a web server platform for its ability to deploy a wide range of applications. This is especially true when it comes to web hosting control panels such as:
The following review includes essential information, such as:
What is Linux Hosting with cPanel?
What is Linux Hosting with ScalaHosting SPanel?
Popular Linux Versions for Hosting
Which Linux Version to Choose?
---
What is Linux Hosting with cPanel?
As an OS, Linux is only responsible for the communication between applications and various resources on the web server. Web hosting needs more than that, which is where the control panel comes into play.
Traditionally, cPanel has been one of the most popular web hosting control panel applications. Part of this is due to its functionality and the ability to run on Linux. Where Linux handles resource allocation, cPanel gives users a handy interface to manage their web hosting accounts.
Through cPanel, users can perform various tasks such as setting up and configuring email, manage databases and files, perform backups, and more.
Unfortunately, the company behind cPanel has been increasing licensing fees over the past year. This has led to much user dissatisfaction since costs have gone up, quite significantly in some instances.
What is Linux Hosting with ScalaHosting SPanel?
In a similar way to cPanel, SPanel helps users manage their web hosting accounts as well. SPanel was wholly developed by ScalaHosting and comes with similar, if not superior, capabilities to cPanel.
Through SPanel, users can also manipulate all facets of their accounts like manage their websites, webmail, and more. It is available as an option on ScalaHosting VPS plans and the ease with which cPanel accounts can be ported over is a strong selling point.
Being built by ScalaHosting, SPanel also means that it isn't subject to arbitrary price increases in licensing like many competitors. In fact, you get to use it for free with your ScalaHosting VPS plans and that includes free migration as well.
SPanel supports various web servers including Apache, LiteSpeed, and Nginx as well. As a whole, you get better performance, inclusive services, and most importantly – freedom from the shackles of licensing.
Popular Linux Versions for Hosting
Because Linux is modular in design concept, it is an OS that has the ability to be fine-tuned for specific uses. This led to the rise of various Linux versions, or distributions. Today, over six hundred Linux distributions are known to exist.
Of course, as with everything else, each of these have their own degrees of popularity within the user community. Several Linux versions have gained popularity for use in web servers over the years. These include CentOS, Debian, Ubuntu, and OpenSUSE.
CentOS
This distribution of Linux is known for exceptional stability and high compatibility with installation packages. It is one of the popular versions of Linux that is run for web servers. It's relatively slow version updates help reduce server maintenance requirements.
Pros
Highly compatible with various packages
Extreme stability
Low maintenance requirements
Strong community support
Cons
Slow adaptation to new applications
Debian
In context of the entire Linux distribution range, Debian is known as a good CentOS alternative.It inherits much of the stability CentOS is known for and can be exceptionally easy to install and configure. This makes it perfect for Virtual Private Server (VPS) deployment.
Pros
Remotely maintainable
Easy system integration
Preconfigured packages
Cons
Not the most up to date Linux version
Poor enterprise-level support
Ubuntu
More well-known as a desktop version of Linux, Ubuntu nonetheless does well in web hosting environments as well. Its high popularity makes it easy to get support and also means many users will be familiar with how it behaves.
Pros
Easily kept up to date
High package availability
Excellent community support
Cons
Struggles with Windows product compatibility
Learning curve might be steep for some
OpenSUSE
OpenSUSE is not the same as the enterprise version of SUSE Linux. It was designed to be useful for server administrators, which explains why technically, it will do well as a web server platform. However, compared to others like CentOS and Debian, it lacks strong community backing.
Pros
Easy installation and administration
Easy package deployment
Supports RPM packages
Cons
Limited community support
Short release life cycles
Which Linux Version to Choose?
When choosing a linux distribution for your web server,the most important thing to keep in mind is that utility as desktop and server platforms are very different. Some Linux versions may perform well as desktop OS, but are wholly unsuitable for server environments.
As you might note from the distributions recommended above, several very prominent names are missing. The ones discussed here are more suitable for web hosting use. Of these, I would recommend users consider CentOS or Debian more seriously.
My preference would be for Debian since it is by far the most stable version. That makes it very suitable, especially for deployment on VPS. If you're going to be running a website that needs to be deployed on a VPS, chances are that you want it to be as reliable as can be.
If somehow Debian isn't available, then your next best choice would be to go for CentOS. This is almost guaranteed to be available since it is highly popular. As with Debian, CentOS is very stable and places a strong emphasis on security as well. It's at heart an enterprise-class OS anyway, so it will be good as a base for web server duties.
Conclusion
Part of the appeal for running a VPS is the flexibility you get when it comes to choice of OS. Although at a glance, this seems to be separated into Linux and Windows camps, you can obviously tell by now that going for Linux opens an entirely new dimension.
Hopefully, this article will have narrowed down your choices a little and given you a better basis on which OS you want to run on your VPS. Remember though – if it doesn't work out for you, simply wipe the OS and try another one.