Finding the best VPS hosting provider for your website is a crucial task. But with thousands of hosts out there, you might not make the right pick from the first go. Luckily, even if you get it wrong – you can easily switch to another provider.
But what would be the best way to make the server migration? Should we do it manually? Or should we trust the professional transfer services provided by our new host?
Today, we will learn all about VPS migrations and the right steps to move from one server to another.
How to Migrate from Another Hosting Provider to ScalaHosting Manually
If you have already chosen ScalaHosting as your new VPS provider, you have a wide selection of virtual servers to choose from.
Starting off, the first you need to check is your control panel with your old web hosting provider. If you are managing your VPS server with a cPanel, you can choose one of Scala's cPanel VPS packages for the easiest website migration. Once you have created your new account, you will get a welcome email with all your needed login credentials and instructions to get started.
Your first step is to log into your WHM area.
Find the section called Transfer or Restore a cPanel Account.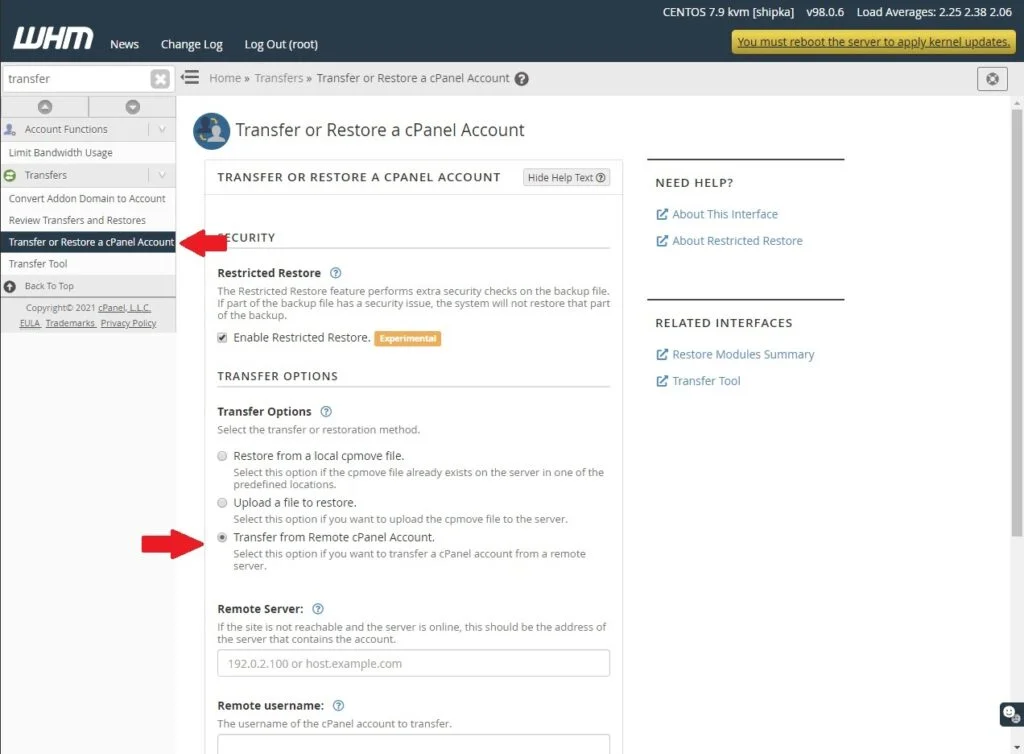 Once inside, there is an option called Transfer from Remote cPanel account. There are three sections you need to fill before you proceed – Remote Server Info, Account Info, and Authentication. Here are some of the required fields:
Remote Server Address – this is the IP address of the cPanel VPS you are transferring.
Remote SSH Port – the port number of your secure shell protocol (SSH). You can use port 22 as a default.
Login – select root to gain all the needed administrative rights
Authentication Method – you can select Password and fill in your Root user passkey.
Remote Server Type – as we are transferring from cPanel to cPanel, you can select the cPanel & WHM option.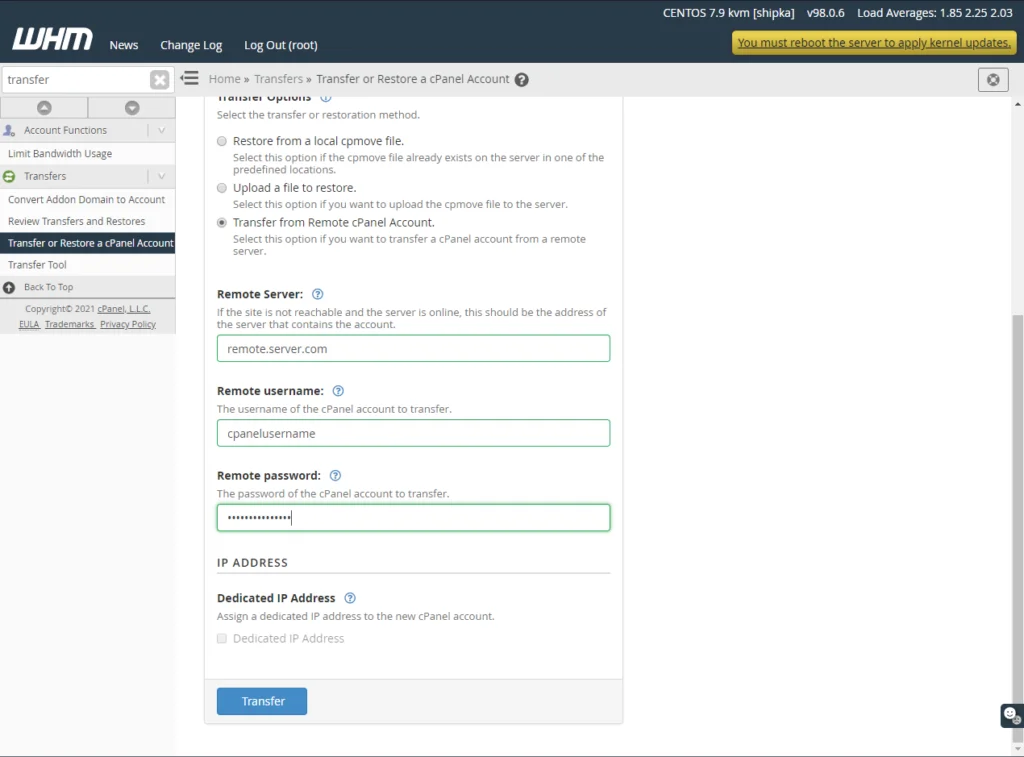 IMPORTANT: There are a few optional boxes here. For best performance, you can check the ones for Compressed Transfers and Use Incremental Backups Speed-up.
Once you are done filling in your data, click the blue Transfer button.
If your current server contains more than one cPanel account you want to migrate, select the option Transfer Multiple cPanel Accounts.
You need to allow WHM a little time to do its magic. This may vary depending on the total size of migrated data.
How to Migrate from Another Hosting Provider to ScalaHosting via Support
Here is the thing about hosting a VPS with cPanel. You are benefiting from the extended functionality of the most popular control panel, but that comes at a price. And that price has been increasing several times in the last few years.
So, what are your alternatives?
How about keeping all essential cPanel features but with no added cost for licensing? That's what ScalaHosting's SPanel gives you!
Developed in-house, this all-in-one hosting solution is more than just a control panel. SPanel is a multifunctional platform for server management, which gives you control over all the important aspects of your business – domain names, emails, files, databases, and more. Building upon the standard control panel functionalities, SPanel adds extra value to your web hosting package with some unique integrated tools:
SShield – security monitoring and advanced malware protection. Advanced AI mechanisms for predictive cyber protection.
SWordPress Manager – one-click WP core and plugin installation, automatic updates, security lock for files and directories.
Backup Tool – easy backups for different parts of your hosting account. One-click restores from multiple restore points.
As the cPanel to SPanel migration process is a bit different than the cPanel to cPanel operation, ScalaHosting simply offers to handle it for you absolutely free of charge.
To request your data migration, simply log into your Scala Client Area. Find the Support section on the left menu and select the Open New Ticket option.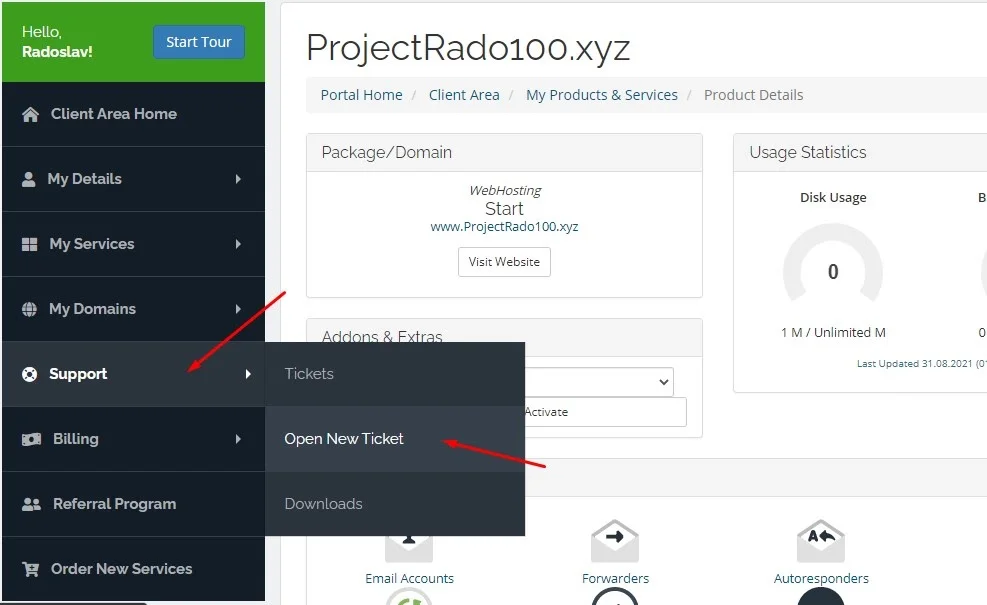 On the next screen, you need to click the link for Support.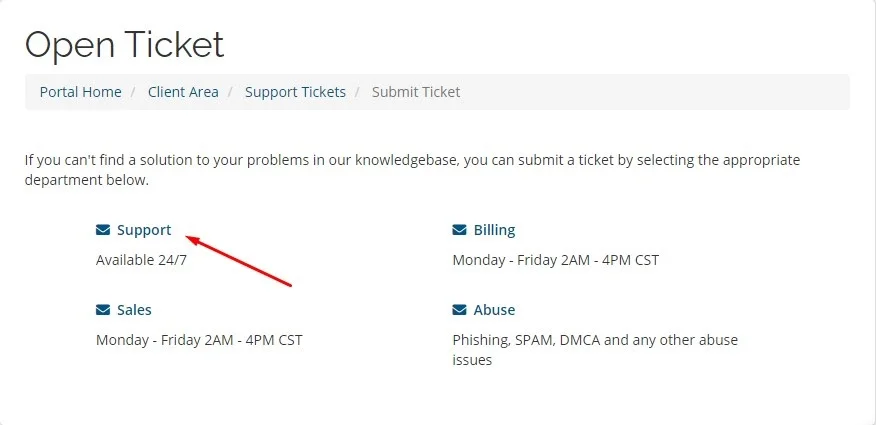 Your account info will be pre-filled on the support ticket. All you need to do is select the Team, Related Service, and explain your request.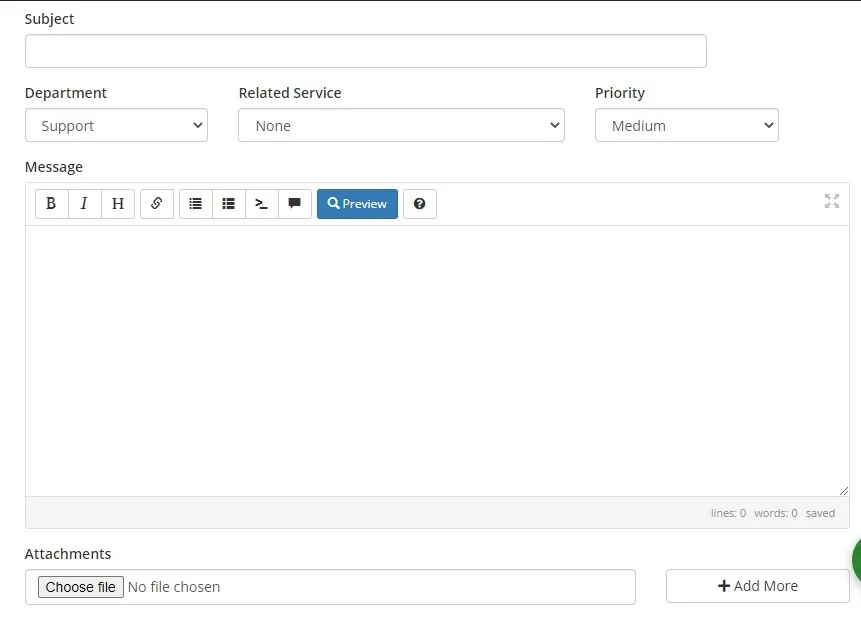 IMPORTANT: For the quickest service, you can include your VPS info for the server you want to transfer to us. This will allow our technicians to log in your cPanel virtual private server and initiate the process.
Once the data migration is complete, the Scala Support Team will double-check if everything was properly transferred and works on your new SPanel VPS.
Possible VPS Migration Issues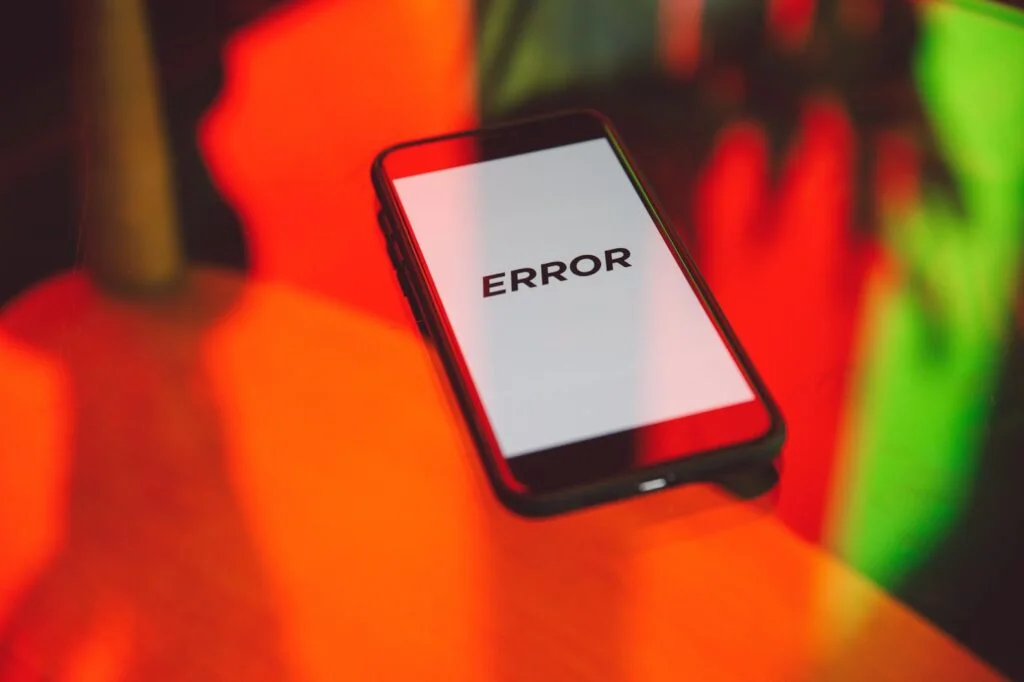 A successful and effortless VPS to VPS migration involves some careful planning. Outline your entire migration strategy before you start to avoid any problems down the line. And there are some issues you definitely want to avoid:
Don't migrate your data before a campaign – always assume things can go wrong during a migration. Even if the chances are low to zero – it's never a smart idea to schedule a data transfer before a marketing campaign, product reveal, or any other mission-critical event.
Don't do the migration during office hours – in tune with the advice above, you should avoid starting the transfer in your busiest hours of operation. If you are running a 24/7 business, try to schedule the migration in your least active hours.
Don't forget to test – always make extended checks after a data migration, even if it was handled by your hosting support team. Go through all your website sections, pages, and links, ensuring all images and URLs display properly. Only make domain DNS changes after you're sure everything is operational on the new VPS server.
Conclusion
As you can see from our guide, moving from one VPS to another is not a complicated process, and most of the time, you don't need to do anything apart from sending a ticket request to your web hosting support team. Even if you are facing a manual migration, your control panel should pack enough tools to help you complete the task with zero effort. If you want to read a detailed walkthrough about migrating your website to ScalaHosting, you might want to look at this article, written by the hosting experts HostingAdvice.
FAQ
Q: How long does it take to migrate a VPS server?
A: The time it takes to fully transfer one virtual server to another strongly depends on two factors – data size and setup complexity. If we are talking about a simple website that takes a few GB of disk space, the entire migration process may take less than 2-3 hours. But if you are currently using a highly customized server, moving it to a new platform can take hours, even days, for full completion.
Q: Can I transfer from Shared Hosting to a VPS Solution?
A: It is absolutely possible to migrate from a shared hosting environment to a virtual private server. If you are upgrading within the same provider – simply let their support team handle the migration. If you are moving from a shared server with a cPanel, you can create a full account backup and upload it to your new VPS.
Q: How to migrate my WordPress site on a VPS?
A: First of all, it's always best to check if your new web hosting provider is prepared to handle the WordPress site transfer for you.
If you don't have such an option, there are three essential steps to watch out for – file transfer, database transfer, and additional resources transfer. Check out more information about WordPress transfers in our detailed article.
An Exclusive Insiders Look Behind The SEO and Web Development Curtain
What is a VPS – Everything you need to know!
Was this article helpful?