Let's Encrypt Activated on All Servers
ScalaHosting is proud to announce we now support Let's Encrypt on all our servers. But let's first learn what is Let's Encrypt and how it brings value to your online business. You can benefit from better security on each of our package plans:
What is Let's Encrypt?
Let's Encrypt is a non-profit organization that issues free SSL certificates. The system has many advantages.
You don't need to confirm your certificate via e-mail. The process is pretty easy and automated. The only requirement is that you own the domain you want to get a certificate for.
The Let's Encrypt certificates are not just automatically installed and managed, they are renewed in such a way as well. You don't even need a dedicated IP to install such a certificate.
The best thing with Let's Encrypt SSL certificates is they are trusted and recognized by all major browsers. This means your visitors will see your website is secure, no matter how you're visiting the page.
Why Do You Need an SSL Certificate?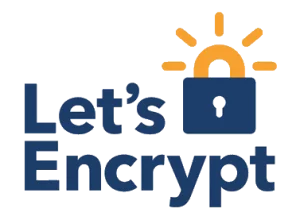 An SSL certificate encrypts the data which is sent between the server and the visitor. That way, all delicate personal information is safe from prying eyes.
SSL certificates also help inspire trust, especially in first-time visitors. Imagine arriving on a page, only to see a big red message that the site might be insecure and you should proceed at your own risk. Would you? Any SSL-powered website clearly shows visitors you are making an effort to secure their data, which is what any reputable business should do.
There is the SEO aspect as well. Since 2017, Google has been casually nudging webmaster to switch to a secure HTTPS connection. They are now taking an even more direct approach – announcing that SSL-covered websites get higher rankings in search results.
As you can see, there are plenty of reasons to go for an SSL certificate.
How Do You Enable SSL for Your Website?
Keep in mind that installing an SSL certificate does not mean your website automatically starts working via HTTPS. Visitors can still access the page via port 80 (HTTP), which is a non-encrypted connection. You need to add a redirect in your .htaccess file so visitors switch from HTTP to HTTPS. That way, they will all use an encrypted connection.
If you have HTTP links on your website, you should also redirect those to the SSL certificate. Otherwise, there is a very high chance your visitors will get security warnings when they land on your site.
Note that the free Let's Encrypt SSLs can never be as secure as the premium security certificates. If you are running an ecommerce shop or a mission-critical website, our advice would be to choose a paid certificate provider and ensure maximum protection for all customer data.
Was this article helpful?