Reseller Hosting or Cloud Server Hosting
Web design studios often ask about the type of hosting they should choose. They are not sure what to choose and what will work best for their needs. Most often web developers use reseller hosting or cloud server hosting for their web sites and online projects. Which one is better? Which one should you choose? The answer depends on many factors. In this article I will try to cover what you need to know before the final decision. That will make you choice an educated one which is much better than shooting in the dark. It will save you future headaches and time. So, you are a web designer and you don't know what type of hosting to sign up for? Continue reading and you will find out what will work best for you.
Reseller hosting became popular about 15 years ago. At that time there was no cloud server hosting nor VPS hosting. You could choose between a reseller account or a dedicated server. The cost difference between the two is huge. Then VPS hosting became popular and people started ordering virtual servers instead of dedicated since a VPS provides the same functionality but with less systems resources.
Reseller Hosting Overview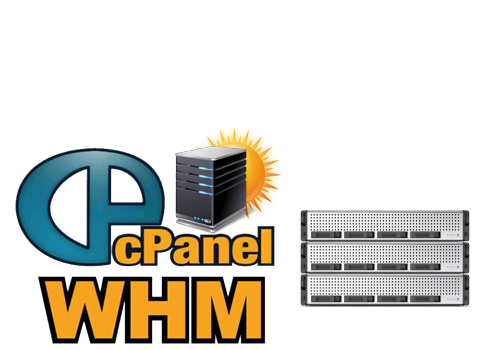 Reseller hosting is an ideal start for newbie web desginers who are entering the field of web design and web programming. A reseller hosting plan will allow you to control the hosting account for each of your web sites separately. You will be able to create a separate hosting account for each of your clients and the web site you developed for them will be hosted there. Since ScalaHosting provides cPanel reseller hosting I will only talk about the reseller plans using cPanel as a control panel. First of all, if you are going to choose a reseller hosting plan I recommend to find one with cPanel/WHM. It is the control panel that most web hosting providers use nowadays because of its popularity, effectiveness and features. It will make your life as a reseller hosting customer easier.
Below I will explain about the benefits of reseller hosting.
Manage accounts easily from a graphic interface (WHM) – you can add/edit/remove accounts quickly and easily from WHM. You can define separate packages with specific resource allocations such as disk space, bandwidth, number of addon domains and parked domains, MySQL databases, emails and many others.
Reseller hosting is cheap – you can find high quality reseller hosting for less than $10 per month but you need to know that in general reseller web hosting is not suitable for busy web sites. If you have high traffic web sites with many visitors or you get to a point to have one, you will have to migrate it to its own server. The reason for this is that reseller hosting servers are shared servers with hundreds of web sites on them. If the hosting provider allows busy web sites they will often affect the entire server which will result in bad performance of the server and low quality of the reseller hosting services. That's why this type of hosting service is good for small web sites only.
Migration is easy – if you happen to choose a reseller hosting company with low uptime and slow servers, it is so easy to find another company and migrate your web sites. The cPanel control panel has migration features which hosting providers use to perform migrations of web hosting accounts between cPanel servers. The process is fully automated and in most of the cases the migration is smooth. Basically, migrating a cPanel reseller hosting account is so easy that you can do it even every few months if required. That doesn't mean you should sign up with the first reseller hosting company you see. You must take actions to ensure the company you will work with is reliable and will not disappoint you. Here you can read some useful reseller hosting tips which will help you.
100% private label – if you choose the right reseller hosting company you can have 100% private label. That means you can give your customers nameservers such as ns1 and ns2.yourdomain.com and that is very important. Using private nameservers has many other advantages as well. For example, when you need to migrate your reseller hosting service from one company to another, private nameservers will allow you to complete the transfer without asking your customers to change nameservers. The only thing you will need to do is to change the IP's of your private nameservers to the ones of the new server. Once you sign up and your account is active the first thing to do is to register your private nameservers.
No server admin required – reseller hosting plans come with full management and support. You don't need to worry about the server or its security. The web hosting company will handle that for you. The only thing you need to do is build web sites, create cPanel accounts for them via WHM, publish them and manage/update them.
Reseller hosting is the way to go for startups unless you know how to manage Linux servers yourself or unless you have a systems administrator who can take care of that for you.
Cloud Server Hosting Overview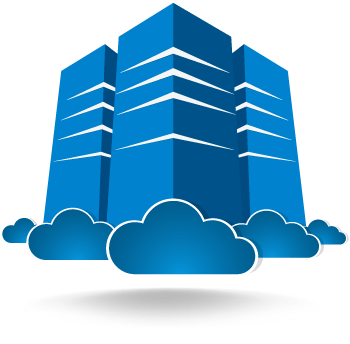 Cloud server hosting became popular in the last 5 years. Currently, the biggest hosting providers are switching to it. The reasons are very simple. Cloud hosting is much better than traditional web hosting. Why? Let me list some of the biggest advantages that you get by using a cloud server.
Pay as much as you use
Upgrade/downgrade anytime
Much better reliability
Easy deployment of new resources
More effective use of hardware resources
And many many more
Cloud hosting popularity increases all the time. That is the type of hosting which is growing quicker than any other type. Is cloud hosting secure? There are thoughts that it is not as secure as traditional hosting but if configured correctly security is not an issue. One of the disadvantages of cloud hosting is that many providers still use the slow SATA and SAS drives in their SAN storage devices. As a result their cloud becomes slow and when that happens the problem becomes very very hard to resolve. It affects all customers and some of them have to be migrated to another cloud cluster or the cloud hosting provider has to perform an upgrade of the SAN storage nodes. That process usually takes many days to be done. Why? Because usually SAN storage systems contain lots of data (multiple TB's) and moving many TB's of data takes time. ScalaHosting cloud servers use enterprise SSD drives only and the speed will never be an issue. It is almost impossible to overload an SSD drive especially by hosting web sites.
Cloud server hosting is ideal for bigger web design studios which want to provide the highest hosting standards to their customers. If you know how to manage a linux server the choice is pretty simple. Cloud server hosting will beat reseller hosting in all areas except price. Having your own cloud server will be more expensive than using a reseller hosting account. With a cloud server you will have total control of the entire server to configure it as you would like. Noone else on the server would be able to affect your customers if you use a cloud server. With reseller hosting that is not the cause because you will share the resources with hundreds of other users and that brings both security and reliability concerns.
It is best if you can spend a little more for web hosting in order to get an SSD cloud server with full management. That will give you peace of mind that your server is being managed by professionals in the web hosting area and you can focus on building web sites and getting more customers. ScalaHosting will provide free cPanel/WHM control panel with the cloud server and an intuitive management interface in your client area. You can use it to upgrade/downgrade your cloud server at anytime. The process is 100% automated. No need to contact support, no need to wait. Learn what is cloud hosting and what is reseller hosting in order to take the right decision for your business. Keep in mind that a cloud server will allow you to sell cPanel reseller hosting and you can become a web hosting company as well. That can bring in some more cash.
What about a dedicated server?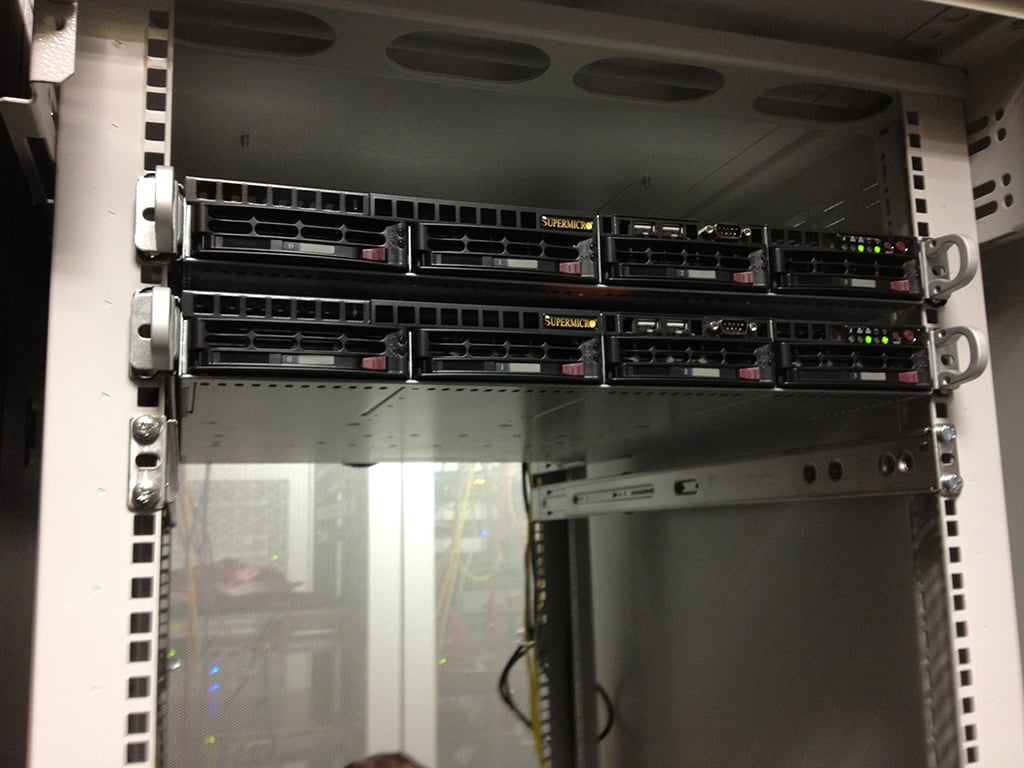 Dedicated server hosting is still popular although most of the businesses are switching to cloud server hosting. Still most of the web sites are hosted on dedicated servers. That doesn't make them better or worse than cloud servers. In some cases, a dedicated server is required and cloud hosting will not work but that is very rare. For web site hosting, both will work. Both will deliver great performance if configured and managed correctly.
There is one thing that is very important in case you decide to use a dedicated server. In all cases make sure to have your server configured with at least 2 drives in RAID1 (mirror) for redundancy. In that way, if one of the drives fail your server will remain online and you will not lose data. The bad drive can be replaced and the RAID array will rebuild while the server is online and functioning normally. ScalaHosting recommends using 4 drives in RAID10 though as that will give you much better performance and will increase the fault tolerance. You can lose up to 2 drives without losing data. The price difference is not huge and RAID10 is worth the extra money. It will make your server more powerful as well and you will be able to host more web sites on it.
Most of the disadvantages of using a dedicated server come from the fact that if hardware fails you will have downtime and it will be much longer than if you use a cloud server. In cloud server hosting, your server will automatically start from another server in the cloud cluster. With a dedicated server the hardware problem will have to be resolved before your server can function again. The part that most often fails is the hard disk. That's why using RAID is a must if you are going to sign up for a dedicated server.
Conclusion
Reseller hosting is a good choice for startups, small web design companies or freelancers. You can host small web sites with less than 2000 visitors daily. It is easy to use and does not require much technical knowledge. Reseller hosting companies provide full management and they will help you get started. Getting private nameservers is the first thing to do after your reseller account becomes active. Choosing the right reseller hosting provider is not easy. Make sure to put enough efforts and research not to make a mistake. Web hosting companies get live and close their doors every now and then. Make sure to choose a reliable one with history which has been in business for at least 3 years. Reseller hosting can be a good way to earn some money too but if you are serious about starting a web hosting business you should really look at starting with at least a small cloud server.
Cloud server hosting is for bigger companies and people looking to host popular web sites with more than 2000 visitors daily. A cloud server will give you more resources to use but that's not the only advantage. You will have your own server with 100% control over it to install anything you need. You will pay as much as you use and you will have your web sites hosted on the latest hosting technology. Keep in mind that not all cloud hosting providers have properly configured cloud hosting clusters. If you get such a server and it is slow or you are not happy with the quality of support, don't hesitate to make the switch. Cloud hosting is super fast and much better than traditional web hosting. That's why most businesses switch to it on daily basis.