What Are The 3 Most Important Steps to Host Magento?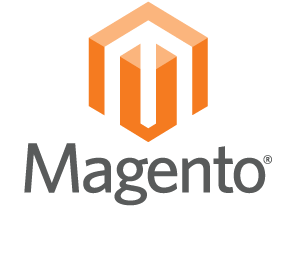 It is a fact that the Magento ecommerce platform is the most used software for electronic stores. It has tons of features which makes it the best ecommerce software. One of the biggest advantages of Magento is that it is an open-source application written in PHP. That allows end users to write their own code and modify Magento to suit their needs. Merchants can also choose from hundreds of thousands of themes and plugins from Magento to extend its functionality. Thousands of experienced Magento web developers are also available to assist them. The Magento community is huge and users can always find someone to help them. We have written a detailed article about the Magento features, advantages and how to build a successful ecommerce web site with Magento.
We talk alot for the advantages and features of Magento but that is not enough for you to be successful running it. There are 3 important steps you have to take to ensure you will get the most of the software. As a result your online store will be able to grow quicker and be more reliable. Nowadays, security is the most important thing on the Internet and that's the biggest concern of web site owners. That's why step number one to host your Magento ecommerce store is security.
Magento Security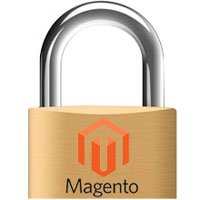 There are a couple of good measures you can take to secure your Magento store. They are all easy to implement but they will significantly increase security.
Strong password – ensure your password is hard to guess. Do not use an easy to remember password just because you want to remember it quickly. That may be the difference between your Magento store getting compromised and the personal information of your customers stolen and a failed brute-force attempt. Include both lower case and capital letters, numbers, symbols and make the password at least 8-10 characters long.
Keep Magento Up to Date – since the software is open-source it is easy for hackers to go through the code and look for vulnerabilities which they can use to compromise Magento installations. That's why it is critical to always run the latest version of Magento and the plugins/themes you have. In that way hackers attempts to compromise your ecommerce store will fail.
Install an SSL certificate – an SSL will make hackers attempts almost impossible to decrypt any data sent between your visitors/clients and the server you use to host your Magento store. SSL certificates are pretty cheap these days. ScalaHosting also offers free SSL certificates from Let's encrypt. Such a certificate will work too but if you are using Magento to sell products/services and you store personal information such as emails and credit cards then a paid SSL certificate is a must for you.
Magento Hosting

Your Magento hosting server plays a big role in the end result of succeeding or failing in the eCommerce business. If you use a server with slow processors and drives, your Magento store will load slowly. 80% of visitors leave web sites which take longer than 3 seconds to load. You want your web site to load in less than 3 seconds. That's why you have to look for the best hosting plan for your Magento store. It typically has some of the following key features.
Enterprise SSD drives
Intel Xeon E5 CPU's
16GB+ RAM
PHP 7 support
MySQL 5.6
There are a couple of ways to find a good web hosting provider for your Magento web site. The most efficient one is by just looking at the reviews from their customers. If more than 90% of the reviews are positive then you can safely choose that company to host your web site. Ideally, your web site should be hosted on a cloud server. Why? Because cloud hosting has many many more advantages than traditional hosting. Read the "What is cloud hosting" article to understand why. Be sure to do your research and choose the right host for your Magento website.
There are thousands of hosting providers available on the market and if you start a thread in any webmaster forum asking which web hosting plan to choose you would get lots of answers with different opinions. How would you determine which hosting is the best for you? Each of the hosting companies claim that they are the best, top in the business and its really hard to determine whether what they say is actually true or not. Don't trust what they tell you. Trust what their customers say about them.
Magento Data Protection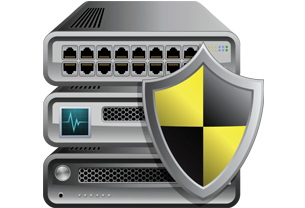 Let's assume you make a mistake and drop your database or remove multiple important files from your Magento store. You will get lots of unhappy customers and that may even put an end to your eCommerce business. ScalaHosting keeps both daily and weekly backups of your files and databases to ensure you have a way to recover in case the worst happens. If you ever need to restore a single file or your entire database you can easily do that yourself at anytime from the control panel. Learn how to do that at https://www.scalahosting.com/kb/restore-data-backups/.
It's always highly recommended to keep your own backups too. Anything can happen and you better be safe than sorry.