Build Your Successful Ecommerce Website with Magento

There is no doubt that the ecommerce business is increasing all the time. People prefer to buy everything online. All small business owners must have a web site today to stay competitive. The most famous ecommerce solution nowadays is Magento. If you plan to have a successful ecommerce web site then you must choose Magento. With Magento it is very easy to setup an ecommerce web site and make it popular. Magento has lots of features and it can meet the requirements of any business today. There are lots of themes and plugins available which you can use to get your ecommerce web site up and running quickly. Then you can start selling your products and services online 24/7. You just need to choose the right Magento hosting plan of course. Without it your website may not load as fast as you would like and you may lose visitors and sales.
Main Ecommerce Features of Magento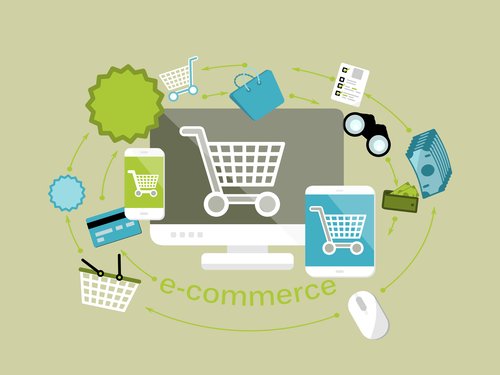 Magento is the most famous platform for selling online due to its flexibility and features. There are over 150 000 developers worldwide who can help you build your professional Magento store. Magento is designed to boost sales and reach impressive results. It is the world's number one ecommerce platform. The system has hundreds of features and basically you can do anything you need with it.
WEBSITE MANAGEMENT FEATURES
– Select and Control Information to Share Across Multiple Online Stores From a Single Admin Area
– Assign Roles and Permissions Across Users
– Web Services API for easy integration between Magento and any third-party application
– Custom Website Design and Styling
– Manage Online Customer Groups
– Integrated Content Management System (CMS) for Creating and Managing Informational Pages
– Google Website Optimizer Integration for A/B and Multivariate Testing
CHECKOUT, PAYMENT, & SHIPPING
– One-Page Online Checkout
– Integrated for Real-Time Shipping Rates from UPS®, FedEx®, and USPS®
– Option on Credit Card Transactions to Authorize and Charge or Authorize Only and Charge on Creation of Invoices
– Integrated with Amazon Payments, PayPal, Authorize.net, and Google Checkout
– Ability to Accept Checks, Money Order, and Online Purchase Orders
– SSL Security Support for All Online Order and Sensitive Transactions
– Online Tax and Shipping Calculation and Prior to Checkout Estimates
– Option to Create Account as Part of Online Checkout Process
– Gift Message Management
– Configurable Saved Cart Expiration
– Multiple Shipping Address Management
– Online Order Tracking from Customer Account
– Ability to Manage Multiple Shipments on a Single Online Order
– Destination Country Management
– Per Order and Per Item Flat Rate Shipping Option
– Free Shipping Functionality
– Manage Shipping by Weight and Destination
SEARCH ENGINE OPTIMIZATION (SEO)
– Light Footprint Design for Fast Load Time and Search Engine Optimization
– Google Site Map Creation and Site Map Auto Generation
– Search Engine Friendly URL's Including URL ReWrite Controls
– META Information Management at Product and Category Levels
– Auto-Generated Popular Search Terms Page
ANALYTICS AND REPORTING
– Integration with Google Analytics
– Admin Report Dashboard with Business Overview
– Sales Reports Including Total Sales and Returns
– Tax Reports
– Abandoned Shopping Cart Reports
– Best Viewed Products Reports
– Top Sold Products Report
– Low Stock Item Report
– Onsite Search Terms Report
– Product Reviews Report with RSS Support
– Tags Report with RSS Support
– Coupon Usage Report
MARKETING PROMOTIONS AND TOOS
– Online Poll Creation and Management
– Newsletter Management
– Landing Page Creation Tools
– Catalog Promotional Pricing and Controls
– Flexible Coupons Rule and Pricing Restrictions
– Free Shipping Promotion Management
– Multi-Tier Pricing for Volume Discounts
– Bundled Products Options
– Customer Group Pricing
– Recently Viewed Products
– New Items Promotional Tool
– On Page and In Shopping Cart Upsells and Cross Sells
– Send to a Friend and Wishlist Management
ORDER MANAGEMENT
– View, edit, create and fulfill orders from admin panel
– Create one or multiple invoices, shipments and credit memos per order to allow for split fulfillment
– Print invoices and packing slips
– Call Center (phone) order creation − Includes ability to create new customer, or select existing customer and view – shopping cart, wishlist, last ordered items, and compared products list, as well as select addresses, give discounts and assign custom prices
– Create re-orders for customers from administration panel
– Email Notifications of Orders
– RSS feed of New Orders
CUSTOMER SERVICE
– Contact Us form
– Feature-rich Customer Accounts
– Order History with Status Updates
– Order Tracking from Account
– Password Reset email from front-end and admin panel
– Order and Account Update Emails
– Customizable Order Emails
– Create and Edit Orders from the Admin Panel
CUSTOMER ACCOUNTS
– Order status and history
– Re-orders from account
– Recently ordered items
– Address Book with unlimited addresses
– Default Billing and Shipping addresses
– Wishlist with ability to add comments
– Email or Send RSS feed of Wishlist
– Newsletter Subscription management
– Product Reviews submitted
– Product Tags submitted
CATALOG MANAGEMENT
– Inventory Management with Backordered items, Minimum and Maximum quantities
– Batch Import and Export of catalog
– Batch Updates to products in admin panel
– Google Base Integration
– Simple, Configurable (e.g. size, color, etc.), Bundled and Grouped Products
– Virtual Products
– Downloadable/Digital Products
– Customer Personalized Products – upload text for embroidery, monogramming, etc.
– Tax Rates per location, customer group and product type
– Attribute Sets for quick product creation of different item types
– Create Store-specific attributes on the fly
– Media Manager with automatic image resizing and watermarking
– Advanced Pricing Rules and support for Special Prices (see marketing tools)
– Search Results rewrites and redirects
– Approve, Edit and Delete Product Tags
– Approve, Edit and Delete Product Reviews
– RSS feed for Low Inventory Alerts Customer Personalized Products – Upload text for embroidery, monogramming, etc. (this one is already there, but want to have the following shown after it)
– Customer Personalized Products – Upload Image
– Customer Personalized Products – Select Date/Time options for products
– Customer Sorting – Define Attributes for Customer
– Sorting on category (price, brand, etc.)
PRODUCT BROWSING
– Multiple Images Per Product
– Product Image Zoom-in Capability
– Product Reviews
– Related Products
– Stock Availability
– Multi-Tier Pricing Upsell
– Product Option Selection
– Grouped Products View
– Add to Wishlist
– Send to a Friend with Email
CATALOG BROWSING
– Layered / Faceted Navigation for filtering of products in categories
– Layered / Faceted Navigation for filtering of products in search results
– Flat Catalog Module for Improved Performance with large catalogs
– Static Block tool to create category landing pages
– Ability to assign designs on category and product level (unique design per product/category)
– Configurable search with auto-suggested terms
– Recently viewed products
– Product comparisons
– Recently compared products
– Cross-sells, Up-sells and Related Items
– Popular Search Terms Cloud
– Filter by Product Tags
– Product Reviews
– Product listing in grid or list format
Benefits of Magento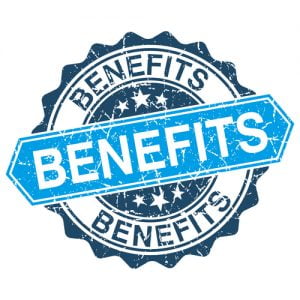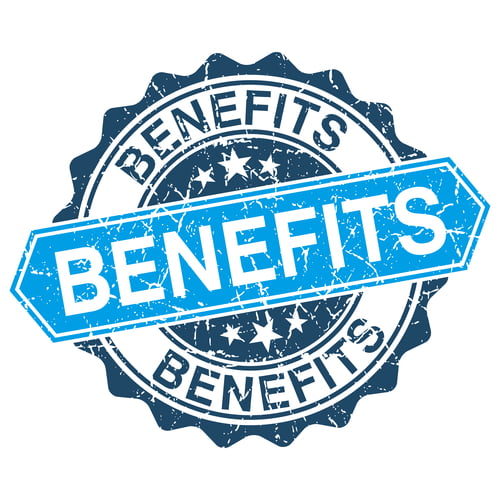 Open Source platform
Magento is an open source platform. That means you can see the source code and edit it to fit your needs.
Low Cost
Magento is not expensive to run and support. The setup cost of Magento includes a domain name registration, Magento hosting plan, and the development of customized theme and extensions. After that you have a ready to sell ecommerce web site.
User-Friendly
Magento is user-friendly. It is very easy for the merchants to create catalogs and add products/services.
Customer-Interaction
With the help of Magento you will be too much close to your customer. You can perform all your customer services with great ease. Create an account, custom forms, options for different languages and currency conversion are some of the important features that help you achieving great customer satisfaction.
Magento delivers high degree of customization, stability and security.
Optimizing Magento for Best Performance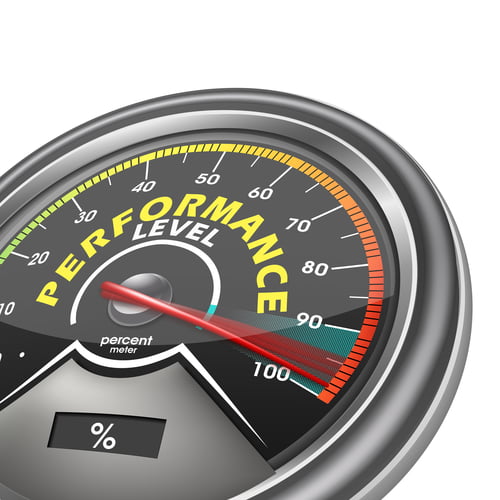 While Magento website development is at its peak, many of the developers and online store owners often complaining that Magento is slow. It may be slow if it is not properly configured. Optimize Magento, find the best Magento hosting solution and your ecommerce web site will not be slow.
You can easily optimize your Magento website through the admin panel.
– Turn Off logging mechanism
– Enable compilation
– Mix JavaScript and CSS file
– Turn on Magento Flat Catalog
– Don't use the layered navigation if you don't require it at all
Why Magento is Special
Magento was launched in 2008 as an open-source ecommerce web application. It was developed with the help of open source community developers. Now it is owned by Magento Inc. It has a Magento Community Edition, which is a free edition open to all. Magento Mobile edition was released in 2010. Magento was bought by eBay in 2011. Magento has crossed over 4 million downloads now. Magento Ecommerce is being used widely by small and large retailers, including Samsung, counting over 130000 websites.
Magento uses Model View Controller model in its web applications for separating information from the user. It offers IT services for small medium and large businesses. Each type of business is served by customized web applications that suit the business.
It works basically on the concept of Object Oriented Programming (OOP) which is considered the most efficient way of programming. Instances of the object are used to reduce code redundancy. It uses EAV data model also called open schema database. Magento Customization Solutions are very popular with retailers due to its versatility and adaptability.
Magento for Small Business
Magento offers its services for all businesses from single-shop retailer to multi-national retailers. 'Magento Go' is their web service for small businesses. Clients can customize the look and feel of their site according to their business. They have extensive marketing tools to reach out to more people. Their price is such that any business can afford and benefit from it.
Magento for Medium and Enterprise Business
The Enterprise Edition has complete e-commerce solutions to a medium to large business. The Enterprise Edition supports larger volume of data and traffic to your site which you benefit from Magneto's built-in SEO. Complete customization is allowed where you can change the look and functionality of your site to suit your business needs. You can get technical help from Magneto experts for setting it up.