Why nobody likes my Facebook fan page posts?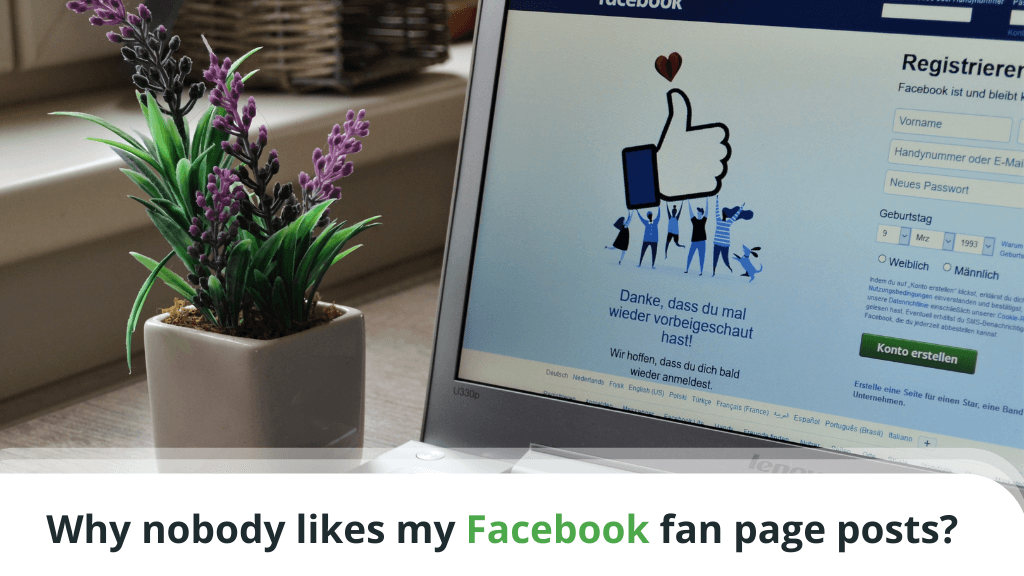 Everyone wants to be liked. For some of us, the desire is so strong, that is even painful. Brands also want to be liked, recognized, and why not idolized? However, the business does everything with financial motivation, not with personal.
People are satisfied with your product/service – they like you; People enjoy/identify themselves with your brand (cool, luxury, stable, expensive and etc.) – they follow you; People follow you – they recommend you to other potential clients.
We could talk for hours about brands, loyalty, and people's identification with the brand. But today, our topic is about Facebook and why many businesses can't get the desired likes and shares of their content.

Let's imagine that you are a brand with 20 000 fans on Facebook. An impressive number, but not exactly. If only a few years ago the brands bought likes, for the sole purpose of engaging the customers with their content, today that is an absolutely pointless move.
The reality is different and Facebook impose it. According to an article in Valleywag (a blog with gossips and news about Silicon Valley) since March, this year, an anonymous source, familiar with Facebook marketing strategies, has shared that the social network will decrease the organic search reach to 1-2 %.
No, we aren't joking. Unfortunately that is not only a rumor, because already the posts reach of many Facebook fan pages have considerably decreased.
Let's take for example the Starbucks Facebook fan page. Starbucks have about 37 million fans. If we take into account the new data, 37 thousand of them should see their posts. That sounds like a good number, though most businesses don't have so many fans. If your business is small and local, perhaps you will have between 1000 and 5000 fans. And that means that only between 10 and 50 of your fans will see your Facebook page posts. That is not good, isn't it?
Yes, we expected this to happen, because Facebook is not a non-profit organization, but a business, that wants to make money!
OK, now what?
You have to pay if you want to increase your Facebook fan page posts reach. The price is not that high, but according to Brian Carter, The Moz blog author, "if you can't spend $1 per day on Facebook ads, you shouldn't be in business."
Of course, you can use the newsletter as an alternative. If you haven't collected a mail database so far, you should start now! You are dependent on Facebook. The social network can do whatever and whenever they want, as they want it. And if you have a full database of your clients' mails, that is a solid amount of newsletters that your users could receive. Furthermore this method is controlled, and cheaper.
Finally, the advertising in other channels like radio, Tv, newspapers, magazines or Google Adwords are more expensive than Facebook or newsletters advertising. So, don't be angry for long, let's roll up our sleeves and get to work!