How to Market Successfully Your Hosting Business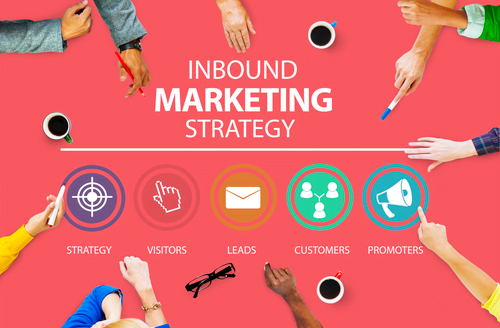 We live in a digital world and technology develops constantly with business and vice versa. A statement that Scala Hosting makes no difference from.
Not only there is a rising competition within a certain industry but among industries as well. Therefore, successful marketers and pioneers in a certain field such as hosting services have poured the internet with numerous knowledge-sharing and educational articles, blogs, whitepapers, etc. on ways how to successfully market web hosting, reseller hosting and hosting services in general.
Here is some useful advice from Scala Hosting which are relevant not only for our cPanel reseller hosting plans but in general for anybody who is willing to start or is at the very beginning of their hosting business adventure.
The good old "word-of-mouth"
Use any suitable occasion to tell people you meet about your business. Not only what you do but what is the value in it and how you may be helpful for the person's business needs. Not to be confused, of course, with the typical annoying sales guy, who is pushy, self-absorbed and does not listen at all to what the other party is interested in.
However, here is an example of what benefits you might point out for your hosting services:
Specially optimisied web hosting for WordPress, Joomla, etc.
Upgrade or downgrade your service anytime depending on your need, i.e. upgrade from Scala2 to Scala3 reseller hosting plan, once you gain larger customer basis as a reseller
User-friendly control panel included in your cheap web hosting plan
Your client's will avoid service interruption with automatic payment options
SEO optimization and tools
Whether you provide cheap web hosting or high-end B2B hosting services, people have to be aware of your brand and website. In other word do not underestimate the power of SEO, which can improve your hosting business progress. Some hosting plans can even include a free SEO tool if you seek to provide am all-inclusive but meanwhile budget web hosting plans, just like the Advanced web hosting plan from Scala Hosting.
Knowledge-base, FAQs, etc.
Why stop only with one thing when there are so many ways to market your hosting services online?
Make sure to enrich the content of your website with meaningful and educational knowledge-base, blog or FAQs section so that your future clients can better understand your services and how they can benefit from them at the most. It is important that you write your own content so that it is genuine, relevant to your company and surely avoiding copyright issues.
Social media
Not every business is suitable for social media marketing though depending on your target group, social media presence by building a Facebook page, regular tweets on Twitter, etc. may be the marketing solution for your hosting business.
Engage your clients in social media with interesting posts and articles, inform them about your latest promotions and hot selling plans. Also be sure to "talk" with your potential clients there by providing answers to their inquiries.
You may also consider blogs and forums where to establish presence as a reliable hosting brand.
Stay "focused"
Target is a turnkey in successfully managing a hosting business as hosting is deployed in various industries. Define your target group carefully and stick to it. Your online marketing efforts should be focused on you chosen target group, whether you decide to sell cheap web hosting or SSD cloud servers.
Lean website, lean sales
Technology offers numerous options to build a fancy website with lots of fancy animations, videos and sounds playing on every page of your website.
It is relevant to keep your website with a simple and lean design to achieve successful marketing of your hosting services.
As an added value, you can show satisfied customers' recommendations and ratings on your website as it will build trust and reliability in your company. Scroll down here: https://www.scalahosting.com/cloud-servers.html to check our reviews.
To wrap up, first set your goals and target group and deploy the most common best practices to market your hosting business online, starting with cheap reseller hosting plan and building up your marketing following those 6 simple steps.