Let's say you have a great business idea and naturally want to take it online and share it with a wide audience around the world. Be it some revolutionary product, a unique service, or just your everyday thoughts – having a website is a must if you want to succeed nowadays.
That's all fine and dandy, but where do you start?
Our guide today will unveil the power of WordPress as we will pin it against its closest market competitors to see what makes it the most preferred site building solution out there.
Let's start with the basics.
What is WordPress CMS?

A content management system (CMS) does exactly what it says on the label – it represents any piece of computer software that helps you create, modify, and publish content over the internet. CMSs normally consist of two main parts – a backend for your website creation and customization and a frontend that displays your final result to site visitors.
WordPress is a perfect example of a content management system. Initially released in 2003, WP came out as a fork of the b2/cafelog software, designed to serve anyone who wanted to create a blogging website. But its open-source nature and the ability to easily customize and improve the app quickly allowed it to grow into something much bigger.
Today, WordPress allows users to create any kind of website, and many of the top brands have already taken advantage – TechCrunch, Sony Music, and BBC America, just to name a few.
WordPress on the CMS Market
The immense versatility and easy operation quickly took WordPress to the top of the CMS market. WP is firmly dominating the industry, holding over 65% share, which translates to 455+ million websites. And that's only counting the projects where you can identify the underlying technologies that make them up.
The lead ahead of the competition is startling, and it doesn't seem to be going away soon.
Here are some more WordPress statistics to convince you it's the best choice for your new website:
WordPress is getting nearly 3 million web searches on average every month.
Over 70 million posts and 77 million comments appear on WordPress websites every month.
There are over 55,000 plugins and 10,000 themes in the official WP.org repository alone.
Nearly one-third of the top 1 million websites are built with WordPress.
661 new WordPress websites are published online every day.
There are more than a few reasons to choose WordPress as your net site building solution. But taking your first step, you will probably notice there are two services with almost the same name – WordPress.com and WordPress.org.
So, which one should you take?
WordPress.com vs WordPress.org

The main difference between WordPress.com and WordPress.org lies in the entity that hosts your website.
WP.org gives you access to download and use the actual CMS absolutely free of charge. In order to do so, however, you need to find a hosting provider for the server which will host your future project. As many hosts nowadays offer free WP setup or one-click installers, you don't even have to download the application from the official page.
In comparison, opting for the services on WordPress.com means the company will also become your hosting provider. WP.com is supported by some of the developers of the original software, meaning you are in the safest hands possible. This all comes at a price, though – not only the rates for the deals can be more affordable, but the actual service comes with some limitations as well, preventing you from taking full advantage of the CMS.
To summarize, if your project is fairly small and you are willing to trust it in the hands of experienced developers – you can easily go for one of the WordPress.com plans. But if you are looking for full customization control and endless possibilities with the app – the free package on the WP.org website is a much better fit.
But let's now pin WordPress against other similar CMS choices to see how it stacks up. We will focus on five main factors – ease of use, customization control, security, SEO, and support.
WordPress vs Joomla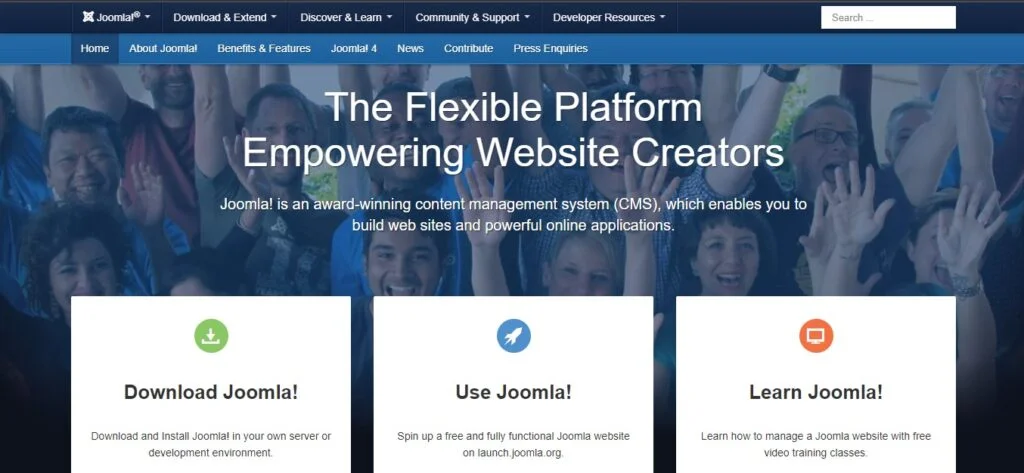 Joomla is WP's closest market competitor, but the multifunctional CMS only holds about 6.5%, compared to the 60%+ for WordPress. Still, Joomla can hold its own even today:
Ease of Use – you can easily configure both Joomla and WordPress on any host with the help of an autoinstaller. The former works with a combination of Articles and Categories that help you sort your content.
The editing screen resembles WordPress' Classic Editor and gives pretty similar options. Still, while Joomla is nothing too overwhelming, WP is a better fit for beginners and non-developers because of its smooth interface and self-explanatory options.
Customization – this one easily goes into WP's corner. While both applications can help you create pretty much any type of website, WordPress offers much more add-ons than Joomla. Considering it's near impossible to come close to the market leader, Joomla can still boast over 8,500 plugins and 1,100 themes in its official source.
Security – in their core, both content management systems are inherently secure, so it all boils down to the additional plugins and precautions you might want to add to that. One point to consider is that, due to its popularity, WordPress is much more targeted by hackers, but if we take into account the market share – Joomla sites are hacked more often on average.
SEO – out-of-the-box Joomla is slightly better equipped on the SEO front. The CMS allows you to input metadata without the need for an additional plugin, plus a few more handy options to help search engines find your content easier. Naturally, if we take add-ons into account, WP can efficiently supply you with all the tools you need to take care of your SEO.
Support – being the number one CMS on the market inevitably comes with one of the largest communities of fans that can also help bring the project forward. WordPress regularly releases new updates, and developers from all over the world enrich its environment with new plugins and themes every day. Even though you can find plenty of resources for Joomla in the form of tutorials, video guides, and forum boards – it's still incomparable with the extent to which WP goes.
WordPress vs Drupal

Drupal has been around longer than WordPress but only holds around 3-4% of the CMS market share. The application is responsible for building a wide range of websites, and its most famous users include Tesla, The Emmy Awards, and the Australian Government.
But what can we make out of the WordPress vs Drupal comparison?
Ease of Use – Drupal is definitely geared toward developers and users with some previous experience in web building. While it is perfectly possible to build a beautiful website with its help, unlocking its full potential will have you take a steeper learning curve. WordPress mainly serves an entirely different audience, one that likes to start creating a page right away.
Customization – Drupal is actually holding quite well in the add-ons department (called Modules here). The official sources contain over 42,000 plugins, and more than 2,500 themes are available to help you with the visual style of your website. That is very close to the resources in the WordPress repository and much closer than any other competitor, Joomla, for example.
Security – one of the reasons why many government organizations and big enterprises prefer Drupal stems from its great website protection options. The app developers are even more active and transparent than WordPress when it comes to security improvements and patches. Another good sign is that a mere 2% of hacked websites were using Drupal, according to Sucuri statistics.
SEO – just like Joomla, Drupal flaunts some in-built search engine optimization features that WordPress can only achieve via plugins. Customizable metatags, caching mechanisms, and SEO-friendly URLs are just some of the in-built features here that the popular CMS lacks.
Support – according to the latest statistics, the Drupal community now includes around 1.4 million members, and about 10% of those are actively contributing with resources for the developer-friendly CMS. This is an excellent number considering the not-so-big market share, so you will be sure to find enough assistance if you need it.
WordPress vs Squarespace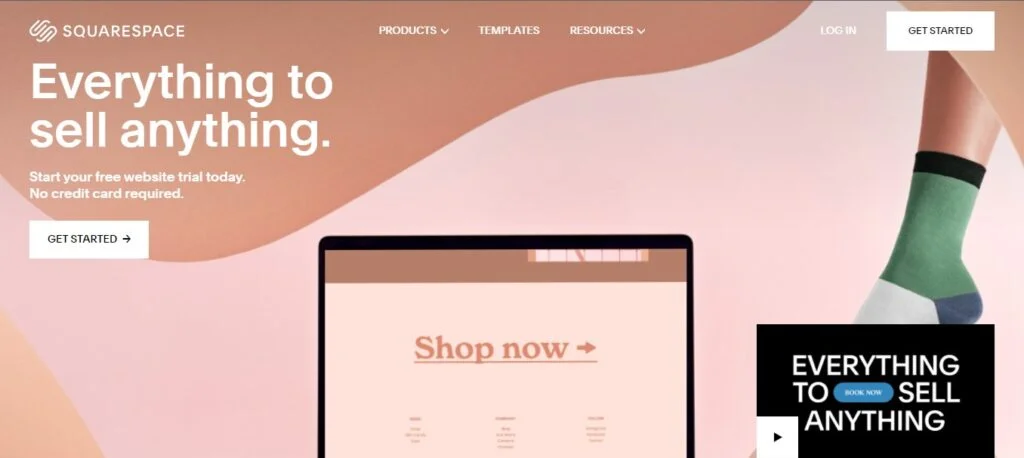 Squarespace is a bit different than the open-source version of WordPress. We are talking about a solution that combines a website builder and web hosting into a well-rounded platform that is adored by thousands of individuals and enterprises alike, like IGN, Robinhood, and Venmo.
But which software comes out ahead in the direct WordPress vs Squarespace comparison?
Ease of Use – while WordPress is simple enough off the bat, you can unveil its real power with time, experience, and in-depth tweaks that might get a bit technical. On the other hand, Squarespace is fully geared toward beginners, and the platform has everything you need right from the get-go – hosting, themes, add-ons, etc.
Customization – going back to its immense flexibility, it's hard for any software to even come close to the customization control that WordPress offers. Sure, you can modify the visual outlook and functionalities of Squarespace as well, but as their focus is extremely on the ease of use – you are somewhat limited in the Customization department.
Security – being a hosted solution allows Squarespace to help with the security aspect as well, unlike the service that comes with the self-hosted version of WordPress. Among the security perks here, you will find two-factor authentication, SSL certificates, PCI-compliant servers, and many more.
SEO – when it comes to SEO, once again, Squarespace relies on its in-built features, compared to all the possibilities you can unlock in WordPress via specific plugins. In the latter scenario, WP is a clear winner. You can easily tweak even the smallest details in your technical SEO strategy, and you can rest assured that your website complies with the latest Google Core Web Vitals requirements.
Support – unless you opt-in for the commercial plans on WordPress.com, your WP support is as good as your hosting provider can offer. This can be a double-edged blade as the knowledgeability and scope of expertise greatly vary across the industry. That's why Squarespace relies solely on its dedicated team of experts who are trained in this platform alone. The support guys are known to be friendly and helpful, although the experience with them can be a little hit-and-miss as well.
WordPress vs Wix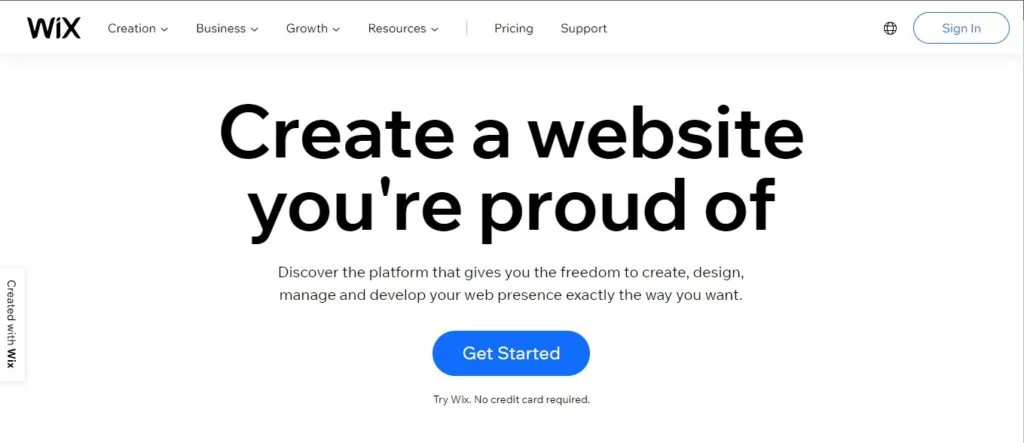 Matching up against another hosted platform – Wix – WordPress has seen one of its strongest competitors in recent years. Wix covers about 2.8% of the market on a global scale, but if we consider only hosted website builders, the number rises to a whopping 37%. Famous clients include KLOS guitars, Braxley Bands, and TribalVision.
Ease of Use – similar to Squarespace, Wix's main target audience is complete beginners in web building, users looking to quickly create an appealing website from scratch. You can operate practically everything through intuitive drag-and-drop actions, and most of the in-built options are absolutely self-explanatory. WordPress might be user-friendly as well, but some technical expertise will really help you unlock its most potential.
Customization – similar to WordPress, Wix has its very own gallery of plugins you can employ to add the desired functionalities to your website. Sure, their number is much smaller than what WP can provide (about 250), but you can still find plenty of add-ons that help you create various galleries, contact forms, social media buttons, and more.
Security – the responsibility of securing your platform is quite different with Wix and WordPress. The hosted website builder takes on all tasks required in securing your account and website with their services. As for WP, you would either have to hire a developer or take care of all installations, maintenance, and updates on your own.
SEO – as long as your website is properly configured and equipped with the right tools – WordPress always has the upper hand in search engine optimization. The app complies with Google's Core Web Vitals perfectly and gives you much more freedom to tweak your on-page SEO. One great point in Wix's favor is the comprehensive Wiz Guide, which takes you through the essentials on how to improve your website rankings.
Support – the Wix operators are available through multiple communication channels – phone, email, and live chat are all covered. The reps are often helpful and quick to react on any of the platforms offered. As for WP, you would have to find a reliable WordPress hosting provider to ensure you have the needed assistance in times of need.
Conclusion
As you can see, WordPress might be the universal solution for building websites, but other content management systems also offer some unique selling points that might appeal to different audiences. As a future site owner, it's important to first determine your website goals and requirements, so you can narrow down the choices to the applications that can best fulfill them.
Check out more insightful WordPress articles in our ScalaHosting Blog and Knowledge Base.
FAQ
Q: Is WordPress still the best?
A: Judging by the numbers alone, WordPress is still a long way ahead of any competitor in the field. This CMS seems to have it all – flexibility, customization freedom, a wide array of themes, and plugins. The last few years saw some new names join the high ranks, like Wix or Squarespace, but WP's dominance is still quite apparent.
Q: Is WordPress good for SEO?
A: As with many other aspects, WordPress can be great for your SEO…but with the proper plugins. You have to find the right add-ons to complement your search engine ranking strategy, which might take some trial and error. Plugins like Yoast, SEOPress, and W3 Total Cache are popular for helping with various aspects of your site performance and on-page SEO, which are known to give a great boost in web searches.
Q: Is WordPress good for big websites?
A: WordPress is a very scalable content management system, so there is nothing really limiting you to build a larger website with its help. Still, you have to consider that WP might need different plugins for various functionalities, which will inevitably bloat your website and hinder its performance. That's one of the reasons why big enterprises often choose to utilize custom-built solutions for their online projects.
Was this article helpful?