WordPress Plugins for SEO are an effective and comfortable means of boosting website visibility. In an era where billions of websites flood the Internet, getting your content to rank well on search engines can be challenging. If you don't know what you're doing, an SEO plugin will help with the basics.
How? Let's find out!
What is WordPress?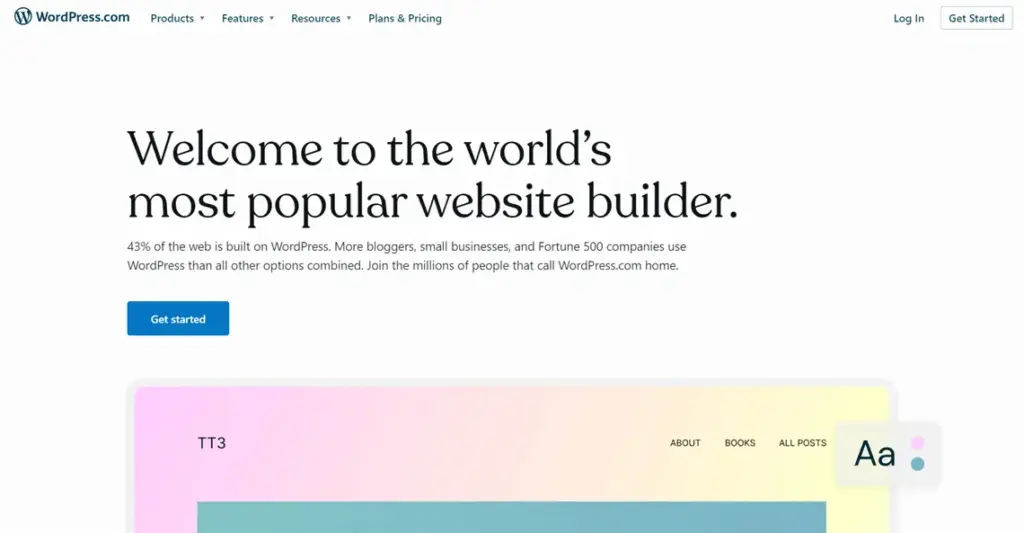 WordPress is a user-friendly content management system (CMS) that simplifies website creation and management. It enables you to personalize your site's design, add various features through themes and plugins, and publish content with a few simple clicks. Think of it as having a helpful assistant that takes care of the technical details, while you concentrate on crafting your online presence.
What is SEO and Why Is It Important?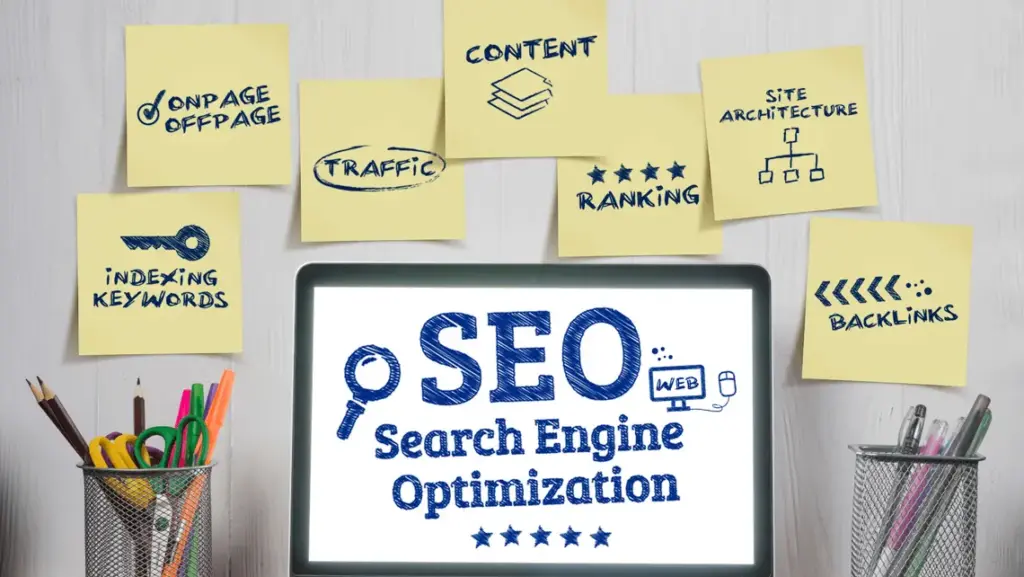 Search Engine Optimization, or SEO, is both science and art. It refers to the method that website owners use to boost their website's ranking on search engines – most popularly, Google.
The fundamental basis of carrying out SEO activities is to have an understanding of how Google ranks content. This can help you improve how you build content and move up Google search rankings.
We've all used search engines before. Can you remember the last time you clicked on a link located past the first page of search results? Most people don't, which is why you need SEO to make sure the content you publish gets on the first page.
SEO Plugins vs Custom Scripts for WordPress
With something as extensive as SEO, there are multiple approaches. Experts in the subject matter who also possess some coding skills can micromanage their SEO. From individual buttons to font selection – everything can be optimized individually.
Unfortunately, this approach is typically out of reach for the average WordPress user. It requires a high level of skill and knowledge, as well as a significant investment in time.
That's where WordPress SEO plugins can come in handy.
There is a wide range of solutions, easy to install, and highly convenient for SEO. The critical difference between most is their level of effectiveness.
Best SEO Plugins for WordPress in 2023
Today we're going to be looking at some of the best WordPress plugins for SEO. There are many top brands in the business that develop these plugins, often with varying results. The solutions below are simply the cream of the crop.
Yoast SEO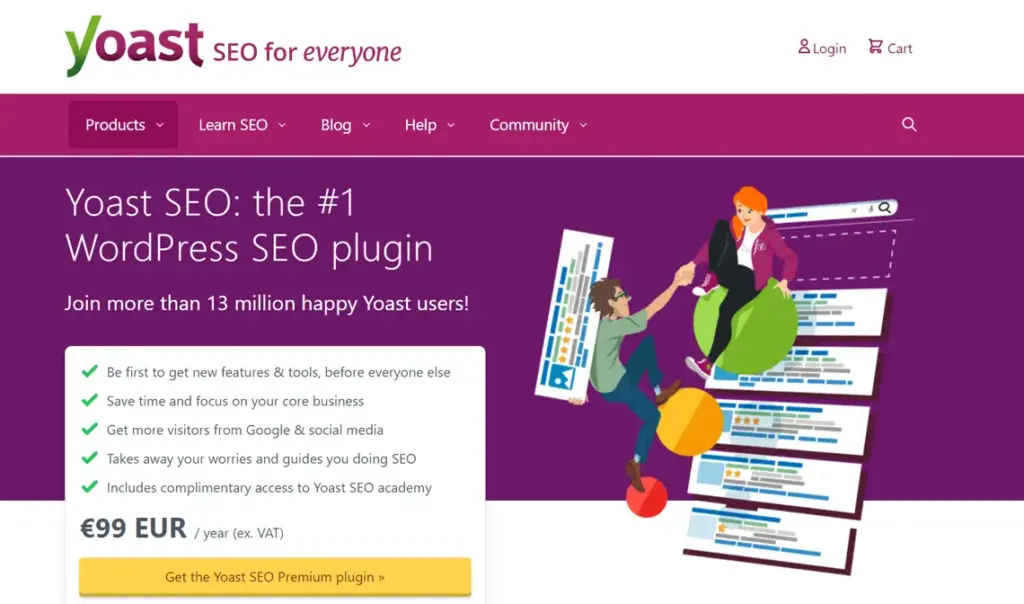 Yoast SEO is easily one of the most recognizable WordPress plugins for SEO. This extension is capable of practically everything, from proofreading to providing a checklist of fixes you can undertake.
That comprehensiveness makes Yoast suitable for a wide range of needs. Basic users will find it easy enough to utilize. For more advanced users, there are options galore to tweak. All of this fits into a neat and tidy framework that blends in well with WordPress.
Yoast SEO Pros:
Easy to use
Many premium features
Readability analysis
SEO proofreading capabilities
Yoast SEO Cons:
Not all tips are relevant
Less useful for search intent
Overreliance on keyword density
Limited schema markup options
The SEO Framework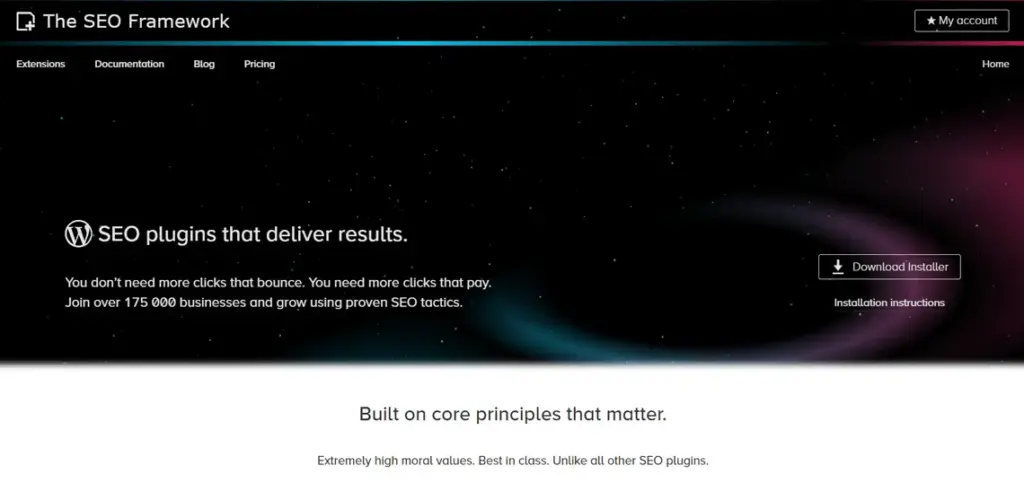 This WordPress SEO plugin is a bit of an enigma. The SEO Framework offers many technical SEO capabilities wrapped up in an easily navigable interface. However, there are some strange omissions in features that lead to it feeling slightly less than complete.
Still, the focus should remain on the technical SEO aspect. Options provided in The SEO Framework are potent and highly customizable. Some previous SEO experience is needed if you intend to use the plugin to its fullest.
The SEO Framework Pros:
Effective user dashboard
Regularly updated
Well-supported
Fast and ad-free experience
The SEO Framework Cons:
Doesn't count internal links
Limited options in free version
Fewer third-party integrations
Broken Link Checker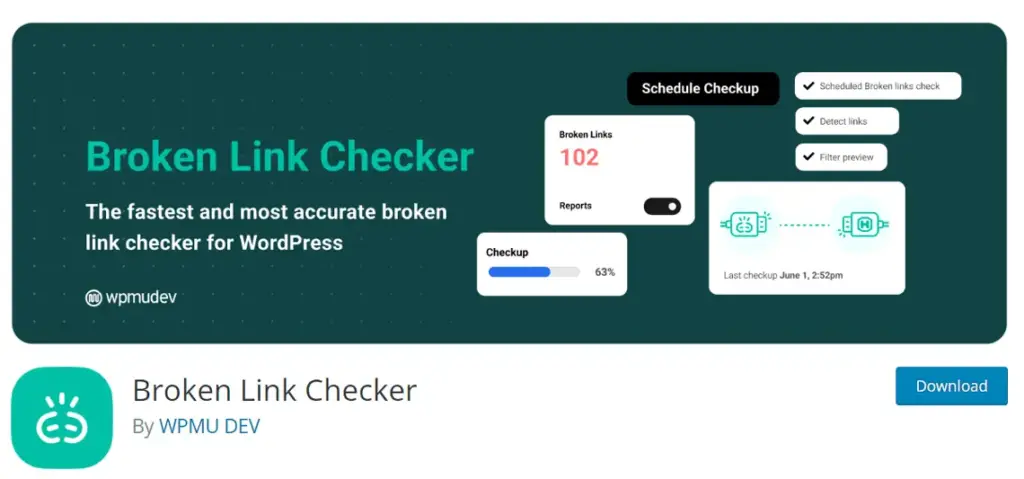 This utility is a straightforward plugin with very specific SEO benefits. As the name implies, it helps you monitor inbound and outbound links in all areas of your site, fixing all broken URLs.
If Broken Link Checker finds something that's not right, it will notify you of the danger. The plugin can also block broken links from being crawled, so you don't suffer any SEO penalties.
Broken Link Checker Pros:
Link checking and redirection
Search engine blocking on problem links
Extremely flexible configuration
Purpose-built and lightweight
Broken Link Checker Cons:
Features may clash with other SEO plugins
Rank Math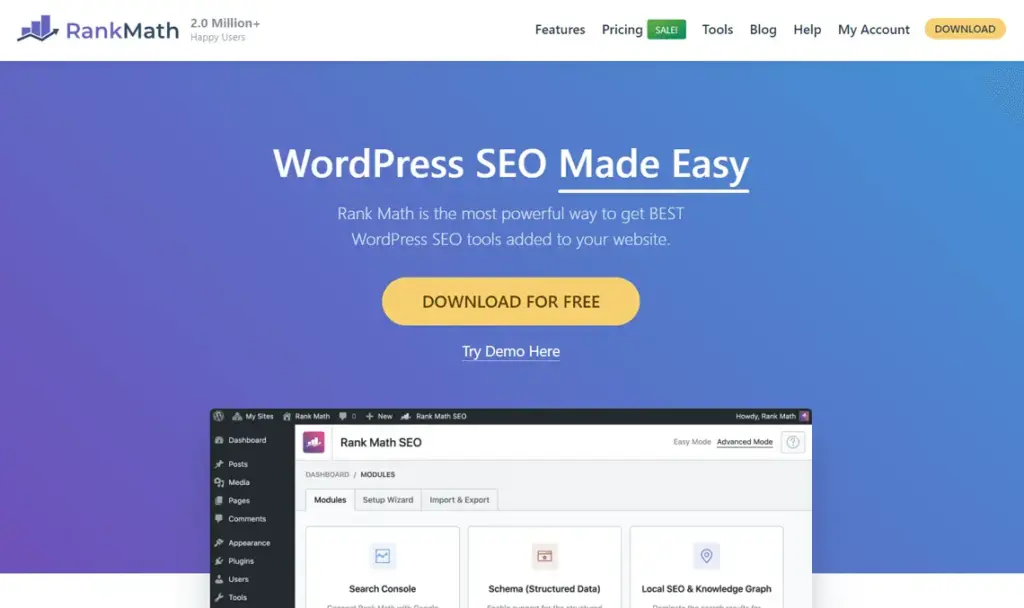 As far as SEO plugins go, Rank Math is considered pretty new. It introduces new concepts in the way website owners handle their SEO. The intuitive layout of the dashboard for this plugin is just one of them.
Rank Math also allows you to import SEO settings from your other WordPress SEO plugins like Yoast. This feature is handy if you're looking for alternatives. Overall, it comes with extensive all-round features and can serve as a solo hero for SEO on your site.
Rank Math Pros:
Completely free to use
Lightweight design with useful features
Content SEO with audits
Expanding user community
Rank Math Cons:
Some settings can be too advanced
Less comprehensive documentation
Premium SEO Pack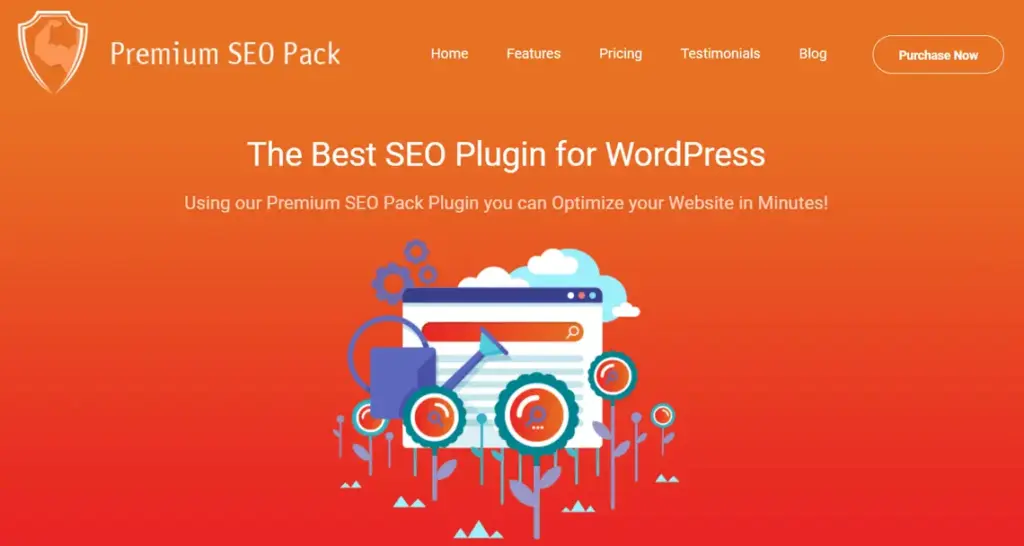 Premium SEO Pack might be worth considering if you need to fully optimize your WordPress site. It comes with many features and proudly labels itself as the best SEO plugin for WordPress.
The mass optimization feature is easily one of the strongest in this plugin's armory. If you don't have a lot of time to spare and want a quick fix – it will get that done with minimum configuration. The effectiveness of the approach, though, isn't overly impressive.
Premium SEO Pack Pros:
Unique mass optimization feature
Customize advanced features
Social share optimization
Compatible with many popular plugins
Premium SEO Pack Cons:
The free version is pretty limited
Limited integration with third-party tools
All in One SEO Pack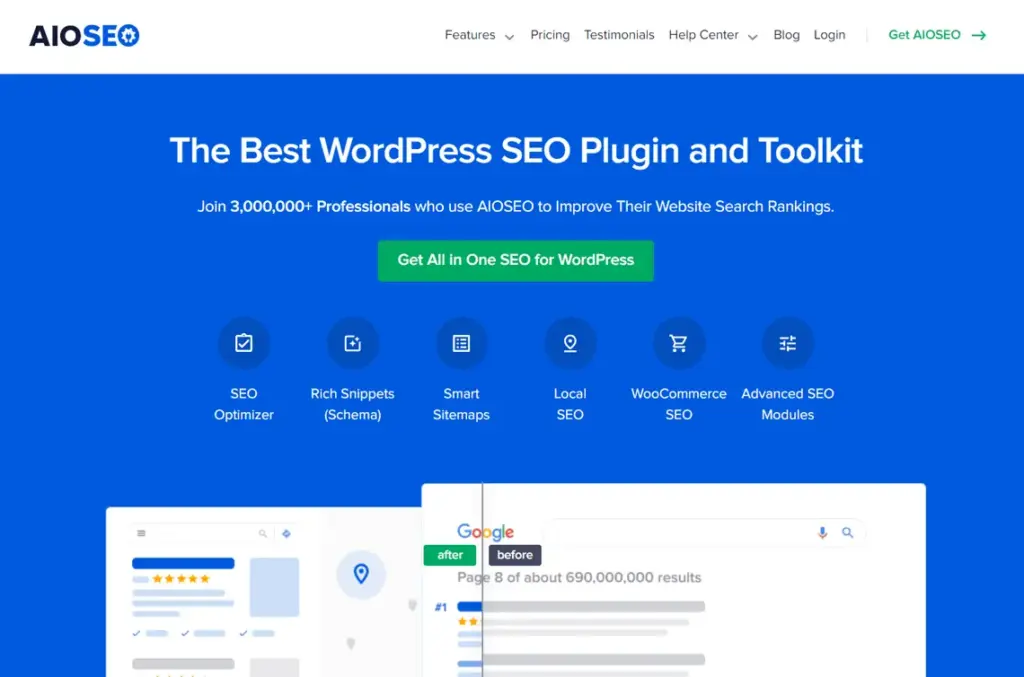 All in One SEO Pack is popular for its complete approach to WordPress site SEO. There are so many features in this plugin, it can easily rival giants like Yoast SEO. From user roles to custom schemas – you can tweak practically anything.
All in One SEO Pack Pros:
Social media integration
On-page analysis
WooCommerce SEO
SEO Audits
Fantastic tutorials
All in One SEO Pack Cons:
Limited support, except on premium version
WP Meta SEO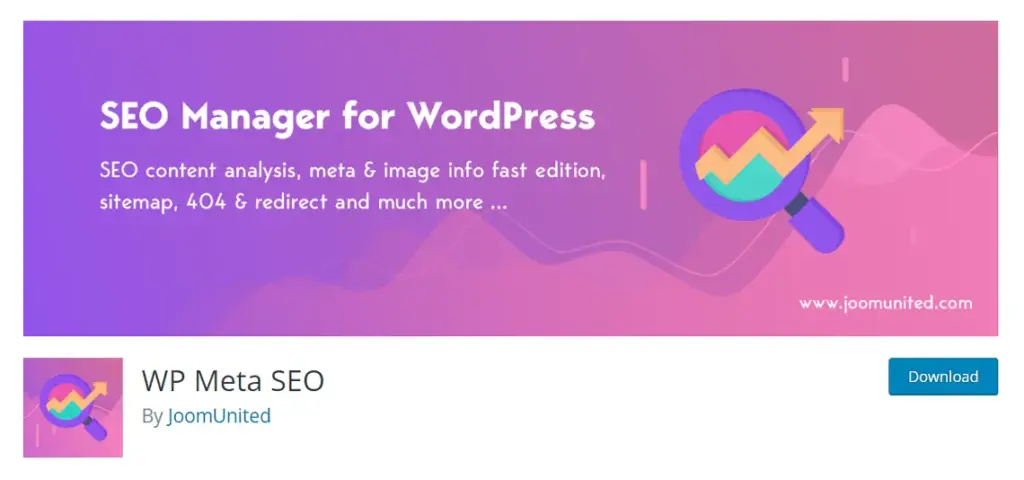 If you love to tinker with your site's search engine visibility, then WP Meta SEO is one you might thoroughly enjoy. It is feature-rich and comes with loads of customization options. One of the most remarkable things about this plugin is its suitability to both beginners and advanced users.
The dashboard serves as the nerve center for WP Meta SEO. Logged inside, you can see exactly what needs to be improved to enhance your search rankings. The most prominent feature included is the bulk meta editor tool.
WP Meta SEO Pros:
Suitable for newbies and experts alike
On-page SEO analysis and optimization
SEO sitemap generator
Image resizing and optimization
Google Analytics integration
WP Meta SEO Cons:
Many advanced features blocked in the free version
Redirection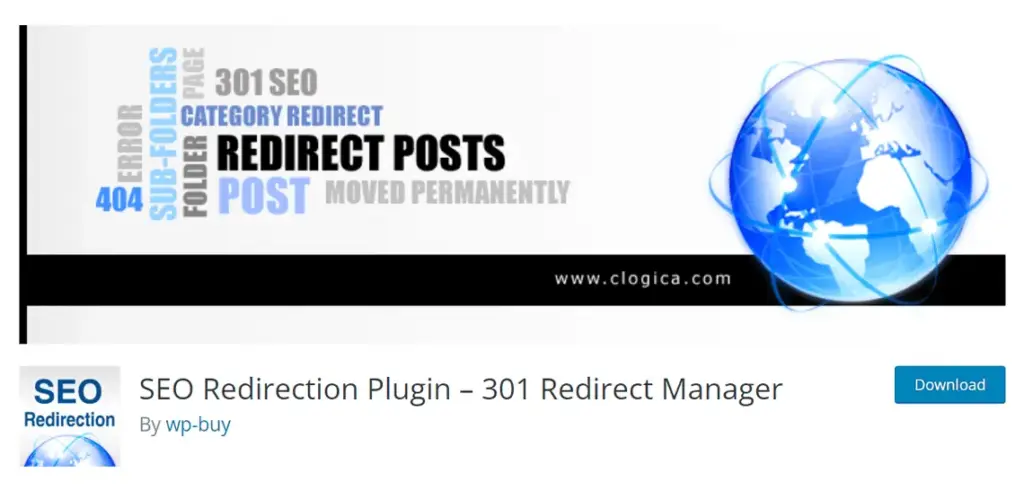 Redirection is one of those SEO tools that have a more niche purpose. It helps you quickly create redirects to fix certain SEO-related landmines. It does things admirably well in this singular purpose, but questions arise of how useful it is overall.
IMPORTANT: While newbies to coding might find it quite handy, WordPress gives you other ways to perform redirects without a dedicated plugin. For a quick fix, perhaps Redirection will work, but if you learn how to do it yourself – you can save the trouble of maintaining an extra plugin with limited use.
Pros of Using Redirect:
Simple and to the point
Lightweight tool for handling redirects
Completely free
Cons of Using Redirect:
Better to handle redirect with code
SEOPress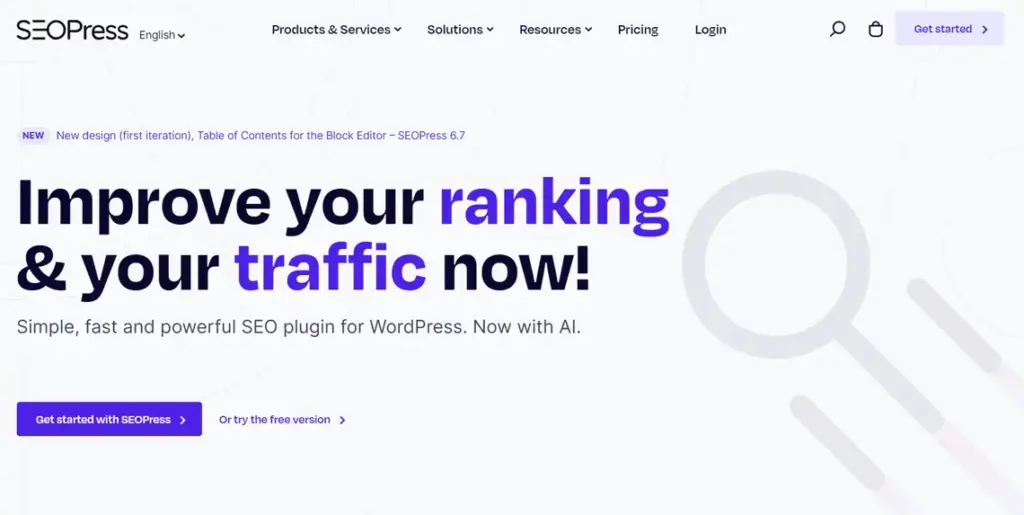 Unlike many similar SEO plugins, the free version of SEOPress comes impressively well-equipped. The add-on is very functional, which might not be the best news for complete newbies. It may take some time to understand and master before you give your website that much-needed SEO boost.
The simple installation wizard makes your initial configuration simple enough, but users have to deal with a lot once past that. There's a lot to it – from handling metadata to more advanced features such as knowledge graphs and analytics.
SEOPress Pros:
Comprehensive feature set
Many Google-related tools
Lightweight and efficient
Competitor analysis
SEOPress Cons:
Relatively steep learning curve
Limited free version features
How to Choose The Right SEO Plugin
All WordPress plugins tend to come in a variety of shapes and sizes. After all, that's the beauty of the WordPress ecosystem. When choosing an SEO plugin for WordPress, the same basic principles come to mind – fit your choice to your needs.
Features – In terms of SEO, newbies should look past the technical terms and focus on whether they want a niche SEO plugin or something more comprehensive. The latter would be a better choice as it gives you more options.
Ease of Use – There's only so much an SEO plugin can do to simplify a very complex art. Don't rely too much on the ease of use and expect to have to learn a lot no matter which plugin you choose. Good SEO will require a heavy investment in time.
Reports – Reporting is one of the most important SEO factors to look for. Having extensive information on what happens behind the scenes of your website can be vital for your business strategy. You can get insights for your audience demographics, behavior, traffic sources, and more.
User Reviews – It's not wise to blindly rely on user reviews since so many individual use cases can apply. Instead, look towards the support forums of plugins you are considering using and briefly see what comes up in the discussions there. If there are any common issues – checking a few different sources will help you spot them.
Price – WordPress plugins for SEO come in free and paid variants. The free versions will give you a taste of the full capabilities, but they aren't typically enough for those with advanced needs. Still, considering we are talking about SEO, the cost of plugins is often much more affordable than hiring an search engine expert.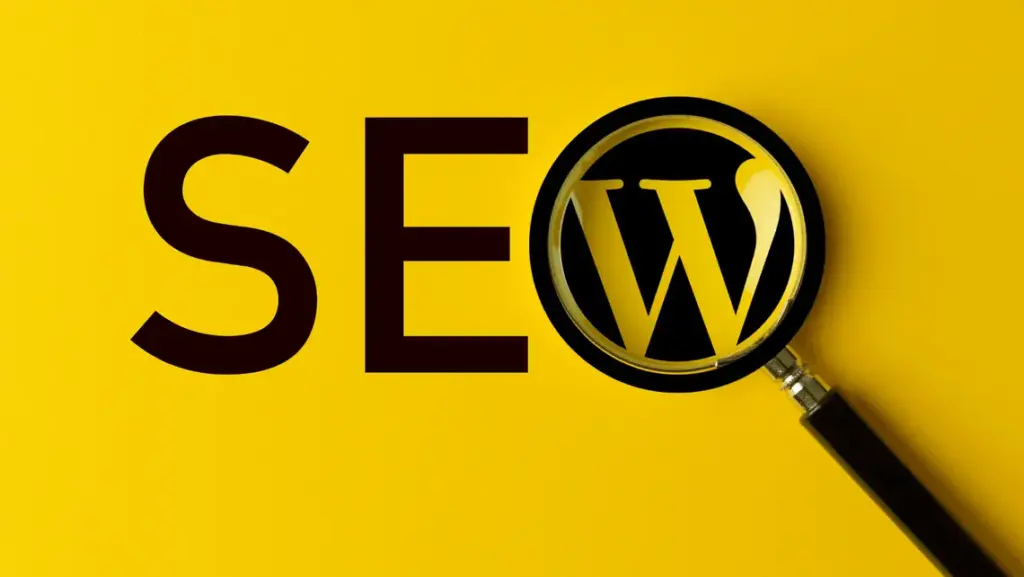 ScalaHosting and WordPress
Looking to boost the performance of your WordPress website? Look no further than ScalaHosting!
To make it easier for you, we offer a hassle-free one-click installation, allowing you to launch your WordPress site quickly and without breaking a sweat. With our hosting plans, you get access to over 400 scripts, integrations, and features. And if you ever need assistance during the setup process – our experienced customer support team is always available to lend a helping hand.
What else do you get with ScalaHosting?
Benefit from automatic WordPress updates, cloning, staging, and on-demand backups, taking the hassle out of site management.
Our Managed WordPress hosting plans can be seamlessly paired with the powerful OpenLiteSpeed technology and the LiteSpeed cache plugin, resulting in a lightning-fast website that attracts more visitors, enhances user experience, and boosts your search engine optimization efforts.
We prioritize security, which is why we offer the unique WordPress LOCK feature through our innovative SWordPress Manager tool. By enabling LOCK, your website becomes ultra-secure and impervious to hackers, as it prevents malicious code injections into your files.
Need to learn more? Get in touch today!
Conclusion
Irrespective of how comprehensive an SEO plugin is, you need to be prepared to learn the basic principles. Not having that basic understanding will result in wasted time and money on plugins.
Still, such add-ons offer a quick launchpad if you want to get started on the topic. SEO is essential to websites today, and the sooner you begin – the faster you can improve.
Frequently Asked Questions
Q: Can WordPress have two SEO plugins?
A: In theory, you can have even more than two SEO plugins simultaneously, but there are beats to this. Not all WordPress plugins integrate well with each other. Plus, each additional plugin makes your WordPress configuration heavier and opens new vulnerabilities for security breaches.
Q: Is WordPress SEO friendly?
A: Yes, it most certainly is. WordPress is SEO-friendly out of the box, but nothing is so good that it cannot be improved further. Utilizing an SEO plugin is one way of doing that.
Q: Does SEO require coding?
A: Most SEO plugins will handle the coding side of things for you, complementing the beginner-friendly environment WordPress flaunts by default. Naturally, knowing your way around PHP and CSS will immensely help in mastering the more advanced options.
Was this article helpful?