In the past few years, numerous retailers and shops have shifted to online and ecommerce channels, and it seems the trend is here to stay. Thanks to WordPress, small businesses and entrepreneurs can easily launch their own websites, sell goods, and install plugins to improve the marketing and sales features of their online store.
Now, how can WordPress plugins help you boost profits? Here's what you need to know.
WordPress Plugins and Sales
WordPress is a Content Management System (CMS) with thousands of plugins that let you add extra features to your website.
Some add-ons can track customer behavior through live chat and similar interactions so you can optimize sales funnels on your website. And some cater to a specific audience within ecommerce, like WordPress plugins for affiliates. In contrast, other plugins function as landing page builders to showcase attractive products or checkout pages that encourage shoppers to complete the buying journey.
At the time of this article, there are nearly 60,000 available plugins on the WordPress website. With so many options, how do you choose which add-ons are best for your online store?
Let's take a look at some of the top WordPress plugins that can increase sales in 2023.
1. ReferralCandy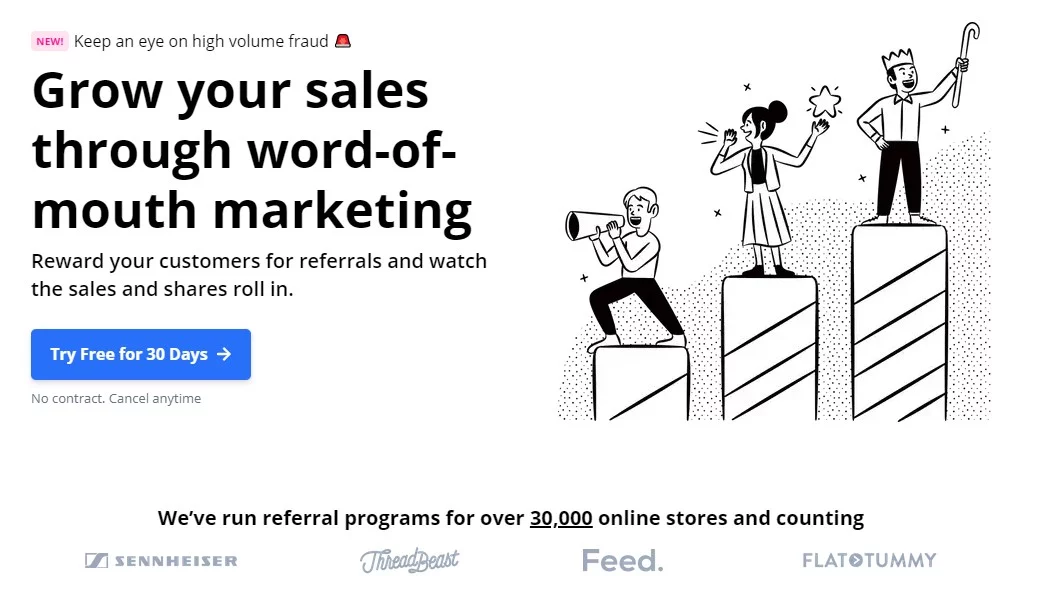 Top features:
30-day risk-free trial
Easy install
Automates referral process
Increase word-of-mouth sales
For starters, referral programs enable brand advocates to receive incentives such as freebies, cash, or discounts in exchange for successfully referring their friends.
Unsurprisingly, customers are more likely to trust the recommendations of their friends. Hence, a referral program is a surefire way to motivate brand advocates to promote your products.
How to start your own referral program?
The ReferralCandy WordPress plugin lets users configure a referral program directly in the online store. As long as you specify the rewards, ReferralCandy can automate the entire process. It can give customers a coupon code they can share with their friends and send them prizes after a successful referral.
2. OptinMonster
Top features:
Increase sales conversions
Display targeted offers
Reduce cart abandonment
Increase engagement and pageviews
OptinMonster is a WordPress plugin that is equipped with a popup builder and marketing functionalities. OptinMonster also makes it easy for users to integrate their software into different workspaces using robotic process automation (RPA) to enhance workflows across multiple platforms.
Users can leverage their intuitive drag & drop popup tool to create eye-catching popup forms, interactive pop-ups, and email subscription forms. On top of this, the forms are optimized for mobile, laptops, tablets, and desktop users.
What sets OptinMonster apart is that their technology includes popup triggers and behavior detection. When users are about to leave your website, you can use an exit-intent popup with discounts or coupons to entice first-time customers to stay. Scheduled popups are displayed during a specific time or date, which is great for promoting a recent product launch.
3. Points and Rewards for WooCommerce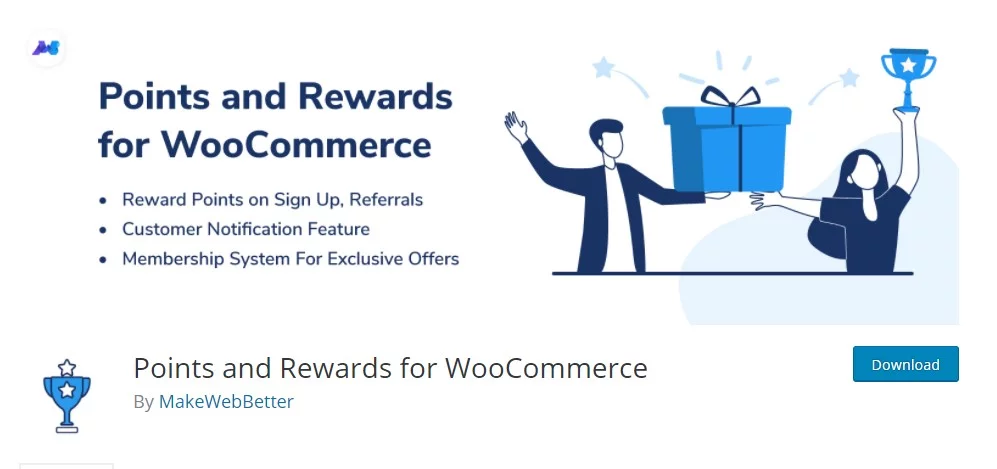 Top features:
An attractive points scheme for signups, referrals, purchases, etc.
Membership programs for loyal customers
Point log report
WPML support
Points and Rewards for WooCommerce does exactly what it says on the label – it utilizes an appealing point-based scheme to engage your customers with your Woo shop even more.
This expands your pool of opportunities on how to gain not just more shoppers, but more loyal fans.
This reward system allows you to earn and redeem store credits as points and discount coupons for various customer activities. The plugin does a magnificent job when it comes to building brand loyalty, customer retention, and even boosting conversion rates.
The more involved your visitors are with your website – the more likely they are to make an actual sale. That's what the Points and Rewards for Woocommerce plugin is all about.
4. Google Analytics Dashboard for WP by ExactMetrics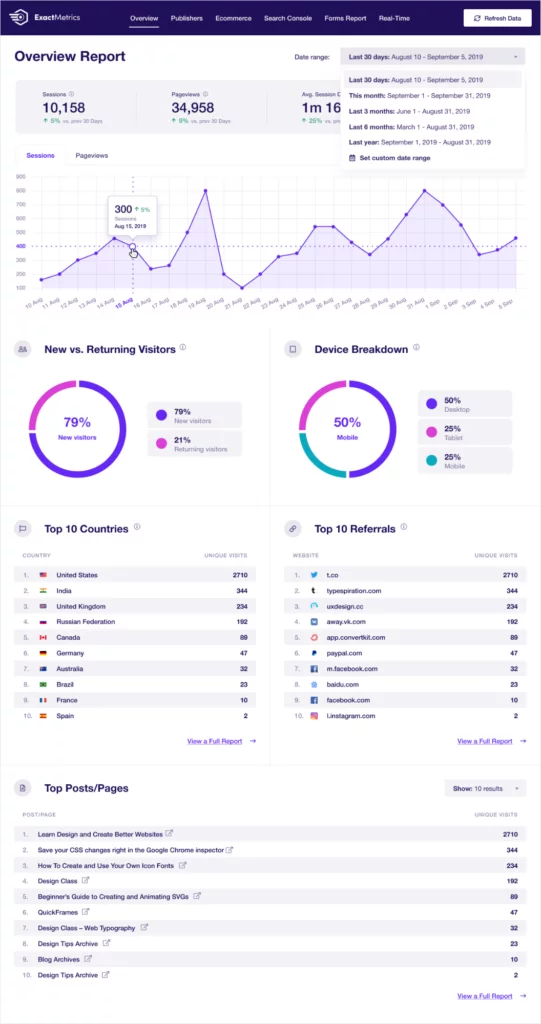 Top features:
Accurate tracking
Page-level insights
Custom analytics reports
Third-party integration with WooCommerce, MemberPress, and WPForms
True to its name, the ExactMetrics WordPress plugin lets users integrate Google Analytics features into their WordPress website.
Users can get real-time stats on the geographic location of website viewers, how they found their site, page-level insights, and data-driven tips on how to improve site tracking and engagement.
Not only that, but the plugin also offers custom analytics reports. The intuitive dashboards can display online store metrics, SEO rankings, and conversion stats. And with their transactional email summaries, you can get updated website metrics sent to your inbox on a weekly basis.
5. CartFlows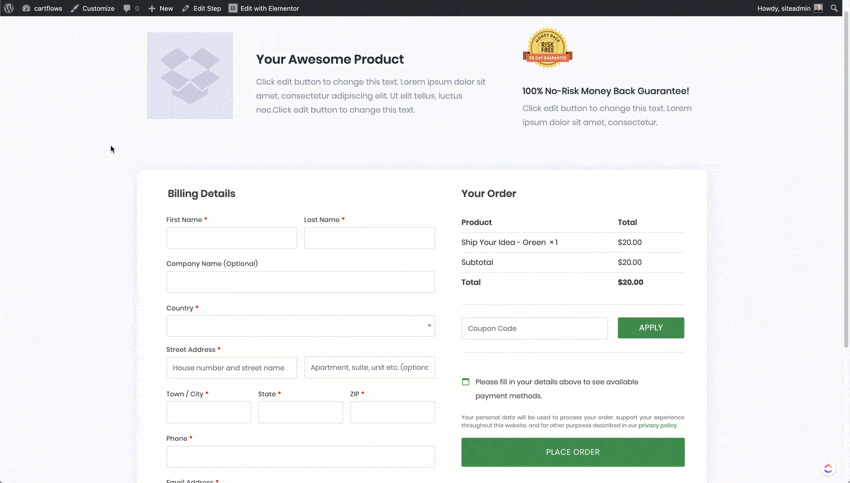 Top features:
Ready to import templates
Conversion tested checkout
A/B split testing and insights
One-click upsells
Order bumps
This aptly named WordPress plugin lets users build one-click sales funnels.
Select from CartFlows' high-converting, ready-to-import templates that boost website conversion and customer retention. Reduce abandoned carts with their conversion-tested checkout process and customized Thank You pages.
Besides that, you can upsell irresistible deals on the checkout page to get a 10% to 30% boost in revenue. You can also use their A/B split testing technology to identify opportunities, decrease the bounce rate and create better-performing pages.
6. ProProfs Chat
Top features:
Easy installation
Canned responses
Reports and analytics
Customizable chat windows
ProProfs live chat software helps you get in touch with customers in real-time.
For instance, support agents can clear up doubts of interested customers and provide the needed sales assistance to inspire a final decision. Insights learned from customer conversations can also be used to identify pain points and improve the buying experience. Improving the customer journey has proven to increase revenue up to 15% while also boosting customer satisfaction by around 20%.
Operators can also send canned responses to Frequently Asked Questions to resolve common issues instantly.
7. WPTouch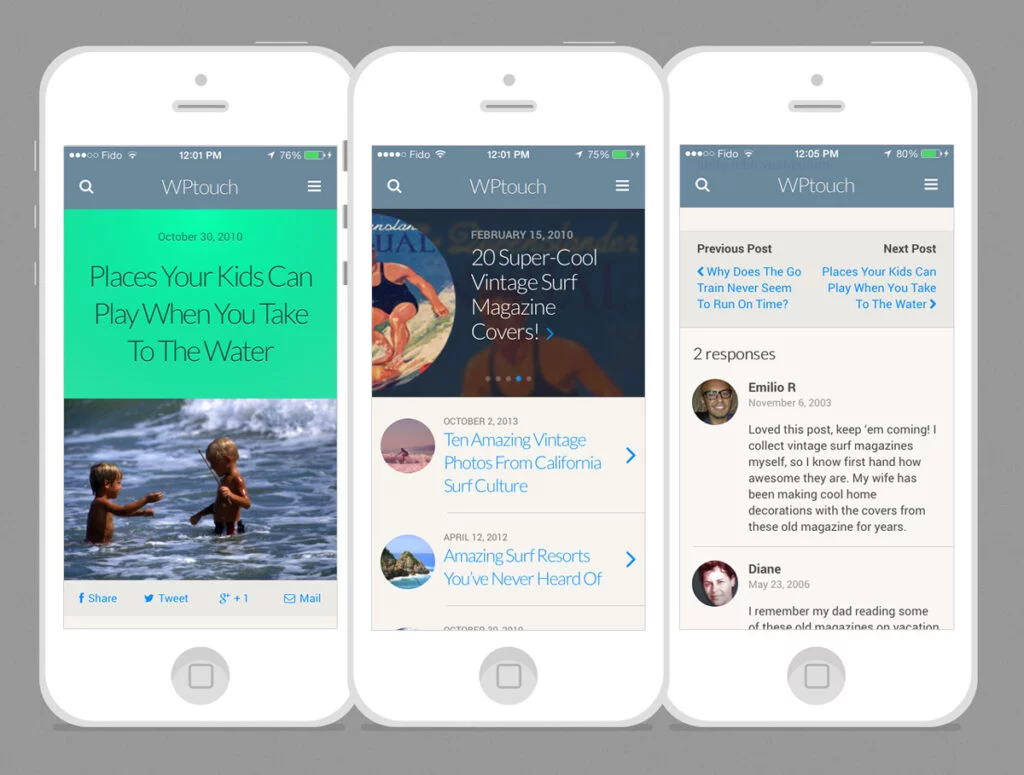 Top features:
Makes websites Google mobile-friendly
Increases site speed
WordPress Customizer support
The global mobile commerce revenue is estimated to reach $4.5 trillion in 2024. Hence, online retailers without mobile-optimized websites will potentially lose out on sales.
With the WPTouch WordPress plugin, you can optimize your website for mobile viewing. Choose from intuitive WPtouch themes that are 5x faster than the average desktop theme.
Since users end up with a website that passes the Google Mobile test, you can boost SEO rankings and attract more traffic to your website.
8. RafflePress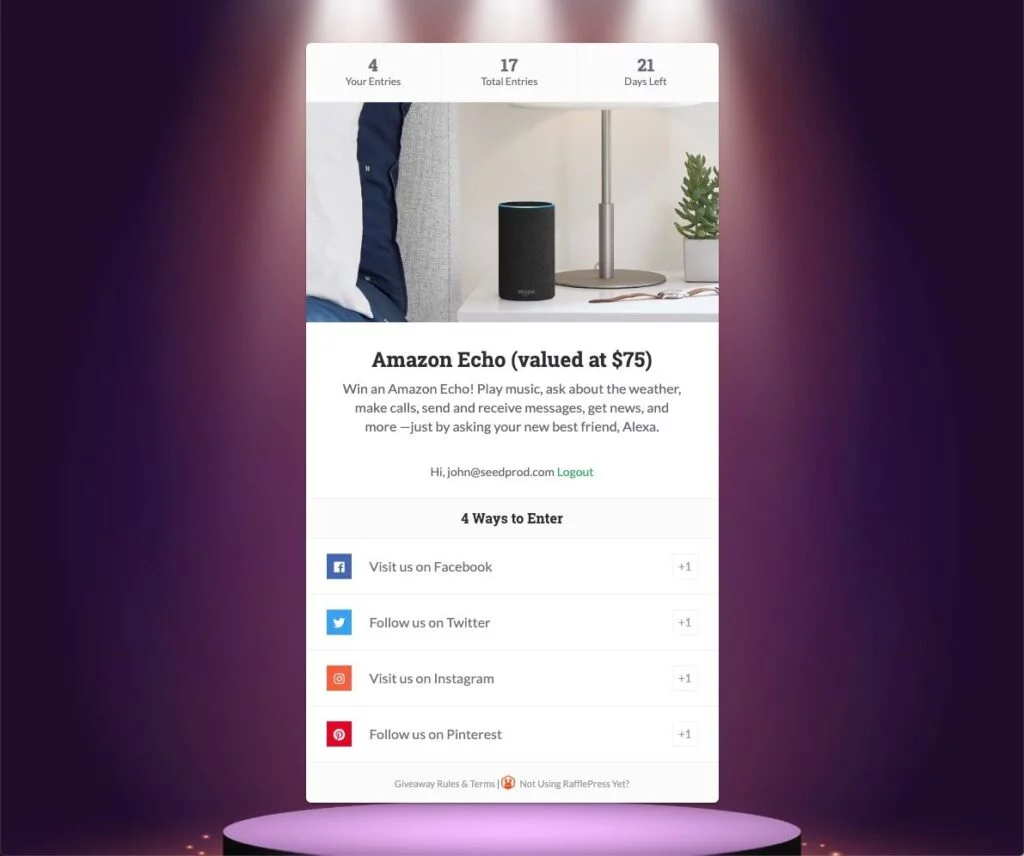 Top features:
Drag-and-drop giveaway builder
Giveaway templates and landing pages
Analytics and reporting
Bonus action items
Hosting giveaways and raffles are two of the most effective ways to attract potential customers.
Assisting with that goal, RafflePress is a beginner-friendly tool for building attractive contests. Create effective giveaway campaigns with an intuitive drag-and-drop builder that is even optimized for mobile by default.
The best part is you can reward participants with extra entries for fulfilling bonus items. For instance, users could follow your Facebook or Instagram profile and watch an advertisement to get extra entries.
Conclusion
There are so many WordPress plugins that can help you boost sales.
Plugins like ReferralCandy can help you launch a referral program and entice new customers to try out your products. Some tools like RafflePress enable online stores to launch giveaways, while ProProfs chats let you integrate live chat functionalities.
These are only a few out of the many sales tools that WordPress has to offer. Whether you're looking to start a new blog or you already have an established website – at least one of the above will likely help you succeed.
Since it's ideal to keep plugins to a minimum, think about your exact needs and opt for tools that can effectively boost sales results for your particular project.
---
Was this article helpful?