WordPress has dominated the website building market for years now. The most popular open-source CMS first saw the light of day in 2003, and the project has been strolling on the path of success ever since. So much so, that today WordPress powers over 35% of all websites and about 500 new pages pop up every day.
But it's not all roses and rainbows in WP's garden.
Improving WordPress security is a pressing issue in the web hosting industry. According to a 2018 survey by Sucuri, more than 90% of all web attacks target WP websites. This includes malicious activities like backdoors, page redirects, and stolen passwords.
So today, we are going to compile an extensive WordPress security guide and see how to best tackle the risks and dangers that come with building and operating a WP site.
But first things first.
The following review includes essential information, such as:
What is WordPress Security?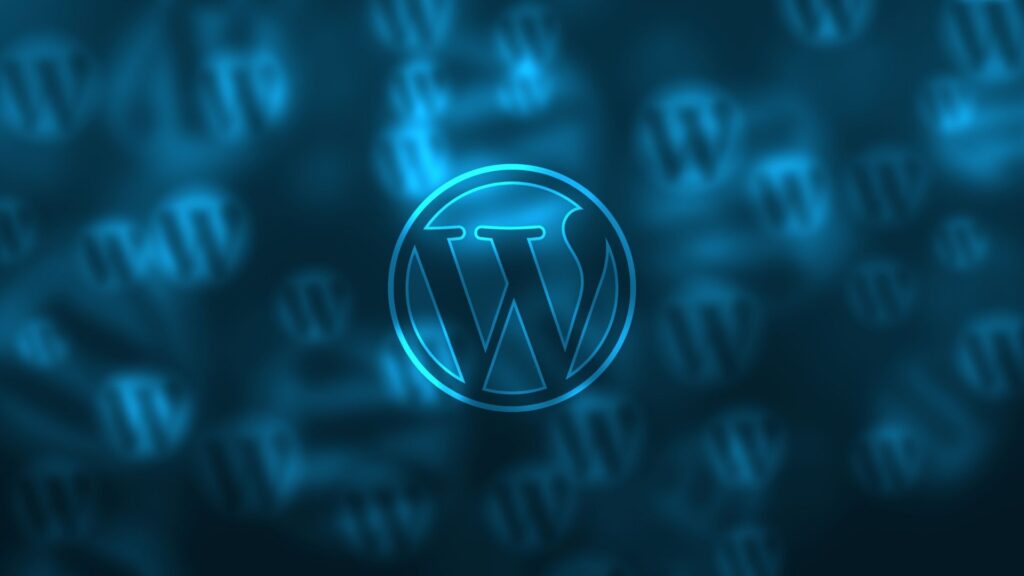 Looking at the alarming cybercrime statistics, many people are rightfully asking the question — is WordPress really secure?
In its core, the software carries all the essentials to provide out-of-the-box protection for your website. The great thing about open-source platforms is that practically anyone can help review and improve the existing code. And this goes both for core upgrades and plugin enhancements.
Keeping your WordPress as secure as possible is not just recommended — it's absolutely imperative if you intend to grow your business using the most popular CMS.
Why is WordPress Security Important?
Startups and smaller businesses often seem to neglect the importance of WP security. Their logic sounds reasonable — if the project is very small and non-commercial, why would anyone bother sabotaging it?
The thing is, hackers are an unpredictable bunch.
They don't really need a financial incentive or malicious reason to breach a web page — sometimes they just do it to prove they can. You can see how the most popular CMS can appear as a lucrative target.
Whatever the reason — stealing information, installing backdoors, or testing their skills — hackers need to be dealt with. Improving WordPress security is a shared responsibility, and both you and your hosting provider have to do your part.
The Role of Web Hosting
Your first step toward maximum security is putting a protective layer over your web server, and this is where your hosting provider can shine.
Any good host should take extra efforts to optimize its hardware, and that often includes the following:
round-the-clock server monitoring
brute force and DDoS attack protection
antivirus and anti-spam filters
regular and automated core hardware and software updates
server redundancy and disaster recovery plans
security patches and frequent hardware upgrades
But those are just the good hosts — there are a few great ones that go beyond the client expectations, especially on a managed VPS server solution.
Such providers go the extra mile and include automatic backups, plugin updates, a staging environment. Each account on the server is isolated from the others, guaranteeing dedicated system resources and better protection from outside attacks.
Now that we've covered how your host can help with WP security vulnerabilities, let's check a few practical tips on how to strengthen your website even further.
How to Secure Your WordPress Website?
The following tactics are just a few of the many ways you can secure your WP app, so we'll go through the basics that don't require much technical knowledge or expertise.
Change admin username
By default, your WordPress dashboard username will be "admin", and you can be sure that's the first thing hackers will check. Your best bet would be to change that during the wordpress installation, but some hosts will have WP preinstalled, and there is no in-built option to modify the user later.
So what do you do? There is a workaround where you can create a new admin profile in the WP dashboard, transfer your content to this account, and delete the old username
Limit login attempts
Another default WordPress setting allows users to try and log in as many as they want without locking themselves out. This is a huge vulnerability that lets hackers efficiently execute brute-force attacks and gain unauthorized access. You can cover that loophole by limiting login attempts, either by applying a piece of custom code in your functions.php file or with the help of a plugin.
Enable two-factor authentication
Sometimes even a long and complex password is not enough, and you have to be prepared for cases where a hacker somehow bypasses it. This is where two-factor authentication comes into play.
By enabling 2FA, you are connecting a second device that needs to provide final authorization. There are many reliable 2FA plugins available for WordPress, with Google Authenticator and LastPass, just to name a few.
Use secure passwords
Forget about passwords like "123456", "monkey," or your first pet's name. Those may be easy to remember but will take the average hacker seconds to crack. If you can't think of a strong password, you can just generate one automatically. Additionally, you can utilize a password generator tool to keep all your passkeys behind an impenetrable fort.
Keep active plugins and themes updated
Old and inactive themes and plugins are the most common exploits that hackers use to breach in your WordPress account. As great as add-ons are for enhanced customization, in reality, you just need a few essential ones. Uninstall everything that is not mission-critical for you and ensure all active themes and plugins and your core application are regularly updated.
Activate SSL certificate
The SSL certificate encrypts all information that passes through the website, making it impossible for hackers to read. There are several types of security certificates, and most hosting providers include a free version for all clients by default. Activating the SSL for your WordPress website is quite a straightforward procedure, and your host's support should be able to assist throughout the process.
Make your own offsite backups
Even if your hosting provider offers daily backups as part of the deal, you can never be too careful when securing your data. Utilize an FTP or another file management service to back up your website regularly and keep the archives on an offsite location for maximum protection. Should anything wrong happens — you'll always have a working copy ready to save the day.
Scala Hosting and WordPress Security
Scala Hosting already houses thousands of WordPress projects, and we've made it our mission to always look for ways to innovate and refine the experience of our WP clients. Hardening security is a big part of that mission, and we have developed some proprietary solutions to get the job done.

SShield — an integral part of our all-in-one SPanel management solution, SShield is all about website protection. The system detects and blocks more than 99.998% of known web attacks before they even reach the server. Additionally, the tool is detrimental for tackling spam, malware, and viruses. The integrated machine-learning AI lets SShield improve while operating, dealing with malware even more efficiently as time passes.
SWordPress Manager — this is another SPanel add-on, aimed specifically for the WP users. Apart from all the ways it can simplify your WordPress experience, this extra will help you secure WordPress as well.
It effectively locks all files and directories so they can't be altered or new files uploaded. In this way even if there is a vulnerability, the attacker won't be able to infect the website. At the same time your WordPress pages continue to function normally. You can add new articles, upload pictures, or include videos. You need to disable the security lock if you need to do a new plugin installation or edit any of the WP files manually.
Check out Scala Hosting's managed WordPress Hosting deals for an optimized WP experience.
Conclusion & FAQ
As you can see, WordPress is a wonderful tool for building stunning websites and profitable online shops. But without the proper security precautions, you are exposing yourself to unnecessary risks.
Brute force and DDoS attacks, cross-site scripting, SQL injections, phishing scams — hackers are getting more and more inventive when they want to breach a website.
This is why you should work together with a quality host, and we are sure this WordPress security guide will help you identify one.
Q: Is WordPress secure?
A: The default WordPress software comes with its own in-built security. Not only that, but the platform has the backing of thousands of developers worldwide, ensuring WP is regularly updated and properly secured.
That being said, no web building application is fully risk-proof because of the human factor. Apart from a few smaller core breaches, most other reported WP issues are a result of the site owner not following the recommended security standards.
Q: What is the best WordPress security plugin?
A: WordPress flaunts over 50,000 plugins in their official repository, improving your website with all kinds of functionalities. Many of them aim to harden your security one way or another. Your goal would be to find an all-in-one solution instead of combining many add-ons with similar functions.
Plugins like Sucuri, Jetpack, and WordFence are among the most popular choices, utilized by millions of websites worldwide.
Q: How can WordPress be hacked?
A: Attackers employ a large variety of methods when they are trying to gain unauthorized access to a web page. Still, there are a few approaches, which hackers utilize more often:
41% exploit core vulnerabilities
29% break in via insecure themes
22% target flawed plugins
8% find a way through weak passwords
Was this article helpful?