No matter what business industry your company is in or what your website is about, WordPress can give you the tools and freedom to create a perfect page for your business. And you can be sure there are a lot of good reasons why over 60% of online projects today utilize the most dominating CMS on the market.
But all this glory and popularity inevitably catches the attention of hackers, and WP is by far the most attacked software. WordPress is an open-source CMS, which is a blessing and a curse at the same time. It allows developers to code their own plugins and modify WordPress to suit their needs, which makes it practically limitless in the customizations department. At the same time, this gives a chance of the hackers to inspect the code and look for vulnerabilities. They can then use various backdoors to compromise and harm other websites, servers, even entire networks.
So, every WP website owner must consider and apply some standard and more advanced security measurements. We have outlined the more crucial ones in our WordPress Security Guide.
If you want to use the CMS to develop and run your website, you must also know how to manage it, right?
Being unfamiliar with the WP environment can get you into all kinds of problems, especially concerning cyber security. There are thousands of plugins in the WordPress repository, both free and paid, and every website utilizes at least a few of them. If you don't update them regularly, you are opening your doors wide open for all kinds of web attacks. Same goes for your core WP application – always make sure it's up to the latest stable version.

What are the WordPress benefits?
WordPress might have started as a simple blogging application, but the app has grown into so much more than that.
For example, if you are selling products or services online, you just want your business to be discovered easily. WordPress can be a great partner in your online journey when you consider some of its undeniable benefits: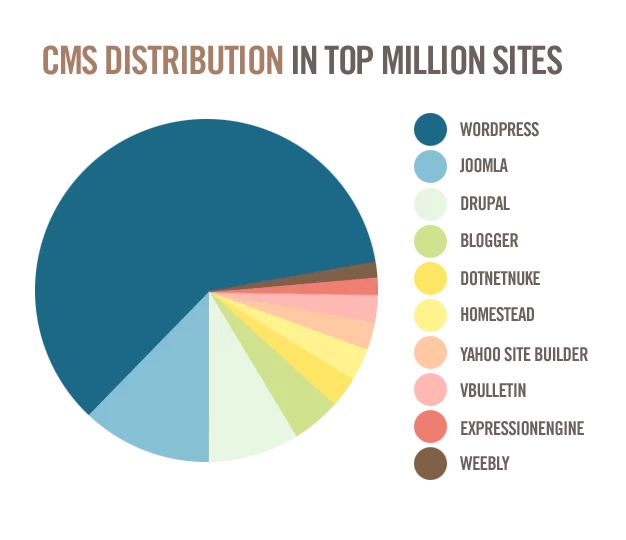 WordPress is Free
Web developers may easily charge thousands of dollars to design and code a custom platform for you. Instead of going that route, you can simply go for WordPress. The CMS is proven to be stable, reliable, and secure. Additionally, there are tons of WordPress web designers, and developers who can help you get your website up and running with a unique feel made just for you. Some sites are so heavily-customized that you can't even realize they are WordPress-powered. As it's an open-source platform, there are no investments needed to start using the app. You can get a free theme, install the necessary plugins, and fill your new pages with content. The only real costs you'll be facing come when you pick a reliable WordPress host.
WordPress is Easy to Use
Even if you have zero knowledge and experience building websites, you will find the most popular CMS a breeze to work with. You will get a GUI interface, which you can use to add, edit, or remove website pages. Everything is pretty self-explanatory and requires just a few hours to understand. As if that's not enough, there are tons of online tutorials and video guides to help with your WordPress management.
WordPress has a Huge Community
If you have questions about WordPress, you can always get an answer from your web host. But that's not all. The WordPress community is huge, and there are thousands of forums and message boards where you can get free advice about managing your WP website. Some of the users are real experts with the software and can give you invaluable tips for improving your site. These are just three of the many reasons why you should pick WordPress to establish your online presence.
What should you be prepared for?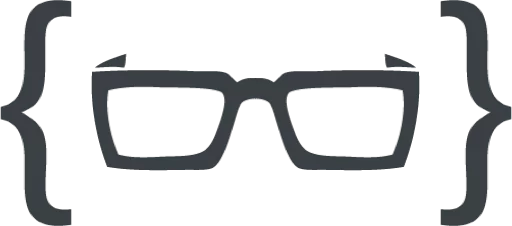 Once you start using WordPress, you will quickly find out there are loads of options to make your website popular. You can use WP just as effectively for a blog, ecommerce shop, or online portal.
Nowadays, website owners are facing a ton of standards and requirements to really make a page popular. For starters, you must speed up your WordPress website as much as possible. The site should also be easy to use and offer smooth user navigation. Of course, security should play a big part as well.
So how can you achieve that?
Find the best WordPress hosting plan – it will add a whole lot of extras and will make your life easier. WordPress hosting plans are optimized for smooth WP running, which makes them a much better choice than a standard shared deal.
Get a light WP theme – less code means less load on the server, which, in turn, speeds up your page load speeds.
Compress images – this will reduce the size of the visuals on your website, which has a great effect on your site performance.
Install a caching plugin – it will cache the front-end content of your website and turn them into static HTML files.
What happens when your WP website becomes popular?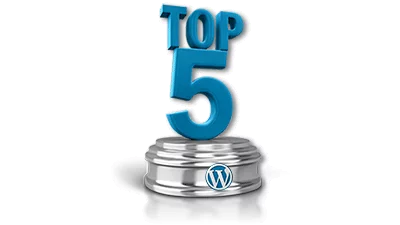 Getting your website to the first pages of the Google search results is your ultimate goal. Everyone wants to have a popular page with thousands of daily visitors and loads of profitable sales.
But the increased user interest means more hackers and bots as well. You better be prepared from the get-go rather than trying to react once a breach occurs.
Spammy comments
There are many ways to attract spammy comments. While some are posted manually, most often, it's the result of an automated script or bot. A good idea here is to turn on the automatic approval on all of your posts and comments. That way, you will avoid spammers posting irrelevant or promotional content on your pages. It is highly recommended to install a plugin to block automated comments by adding an extra security wall. The captcha option requires a manual step to be performed by the user to prove they are human. Only after successful proof, you will get the submitted comment for approval.
Brute force attacks
Once your WP website gets noticed by the malicious spiders/bots, they may start running brute force attacks to compromise it. The reason is usually to send spam from your server or upload a phishing page to steal personal information. Hackers often want to spread malware as well – SQL injections and XSS attacks are both very dangerous and quite popular among attackers.
Final Takes
As you can see, managing a WordPress website is not all fun and games. Hackers lurk at every corner and frequently come up with new and inventive ways to breach a site. Luckily, WordPress is very flexible and straightforward when it comes to security optimizations. Follow a few essential principles, and you can sleep well, knowing your business is in safe hands.
Was this article helpful?