Although it has grown to be the world's most popular content management system, WordPress was initially created with bloggers in mind, and even now, you'll struggle to find a more solid platform for building a personal site.
However, if your blog is to be successful, you'll need to make sure you provide visitors with the best possible user experience. And to do that, you need to pick the right hosting plan.
Here's what you need to know.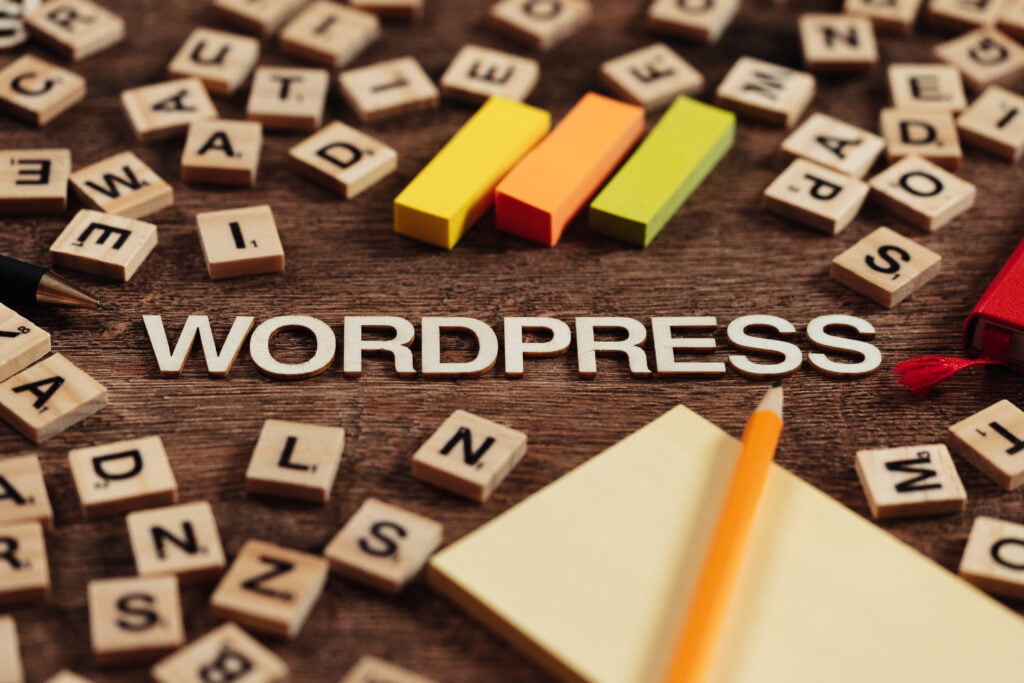 WordPress Market Share
WP's market share has been growing steadily over the years. When it comes to content management systems, it's in a league of its own.
According to W3Techs, over 65% of CMS-based websites run on WordPress. By contrast, the second most popular self-hosted content management system, Joomla, only has a market share of around 3%.
Take a broader look, and things start to look even more impressive. Of all the websites you visit every day, more than 40% are based on WordPress. That is a truly astonishing achievement, and to say that it has affected the hosting industry would be an understatement.
Hosts know that whenever a new customer signs up, there's a 40% chance they'll need a hosting environment suitable for a WordPress site. This is a demand providers simply can't ignore.
The competition is stiff, and hosting companies race to implement as many tools and features as they can to make WordPress users happy. They also work hard to ensure their servers are configured properly and provide excellent performance for WP-based projects.
But does this mean you can pick any hosting service and expect excellent support, loading speeds, and uptime?
Not quite.
WordPress Hosting Requirements
WordPress isn't a particularly resource-intensive application, and it doesn't require any special software to run. Here are the system requirements:
CPU: 1.0GHz or more
RAM: 512MB or more
Disk space: 1GB or more
MySQL version 5.6 or later or MariaDB version 10.1 or later
PHP version 7.4 or later
Any web server that supports PHP and MySQL
We should point out that although WP isn't particularly demanding in terms of hardware and software, you can't just put it on any system and expect it to perform up to standard.
For one, what you see above are the minimum requirements and can only work for you if your website is small and has a limited number of visitors. As soon as it gains popularity, the hardware above will be insufficient to give you even half-decent loading speeds.
It's not all about traffic, either. Plugins are a significant part of any WP website. So much so that, on average, business WP sites are estimated to have between 20 and 30 add-ons. Every plugin uses up hardware resources, and if they run out, the entire site's performance will be compromised.
The list of plugins you're using is just one of the variables you need to bear in mind.
Although they're all built on the same platform, there are no two identical WordPress websites, and putting together a list of system requirements that will work for everyone is not really possible.
The rule you should follow is, the more complex your blog is and the more traffic it generates, the more resources it will need. Mind you, the hardware configuration is just one of the things you need to consider when choosing a hosting account.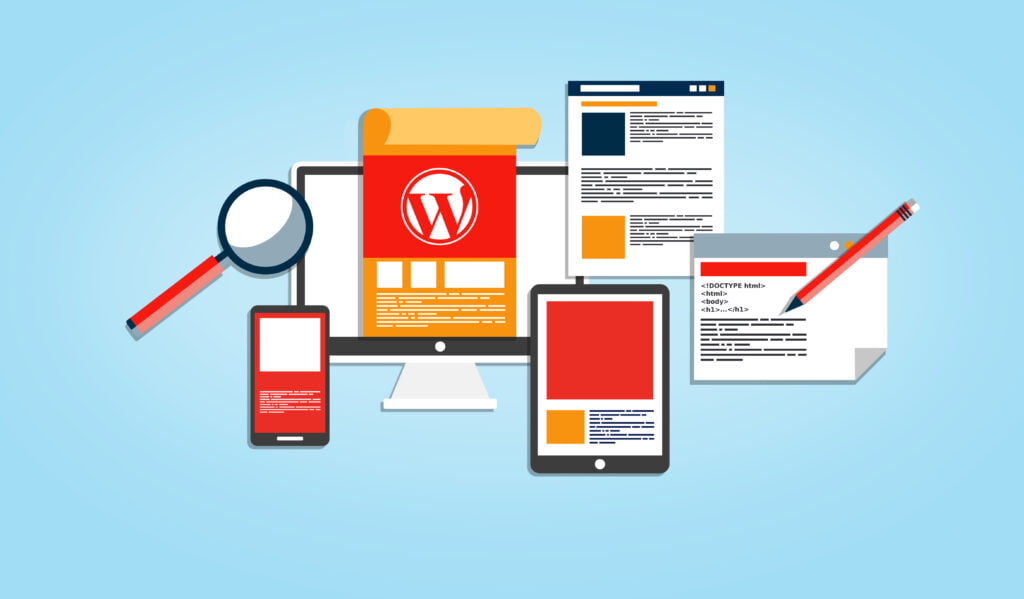 Possible WordPress Hosting Choices
Given WP's enormous popularity, it should be no surprise that you have quite a few hosting options to choose from. Your choice can affect your website's user experience, so this is not a decision you should take lightly.
Let's see what the hosting industry has to offer.
Free WordPress Hosting
Yes, it is possible to host a WordPress website for free. If you register at WordPress.com, for example, you'll get an account with a version of WordPress already installed on it, so you can start work on your site immediately. The free services offered by other providers require you to set up WP yourself, but they have other advantages, and usually, there's a one-click installer that helps you set up your site in minutes.
So, where's the catch?
Well, free accounts always come with certain limitations you'll need to bear in mind before you sign up. For example, a free WordPress.com account doesn't let you install additional plugins, and you can't use a top-level domain (your site can only be hosted under a wordpress.com subdomain). With other providers, you can use your own domain, but there are other limitations on storage space, bandwidth, and even things like FTP access and email addresses.
These limits are definitely something you should bear in mind when thinking of getting a free WordPress hosting account.
Shared WordPress Hosting
An entry-level shared hosting account is a better place to launch your website. You will be sharing a single physical server with many other website owners, so the performance may not be as reliable as it is on other, more expensive options.
However, many of the limits imposed by free hosting services are gone. You have complete control of the account, you usually get a user-friendly interface to manage files, databases, email accounts, etc., and you have a lot more room to grow your project.
The cheapest shared hosting plans start at no more than a few dollars per month, and they're often bundled with a free domain for the first year. If this is your first-ever website, a shared account may just be the perfect starting point for you.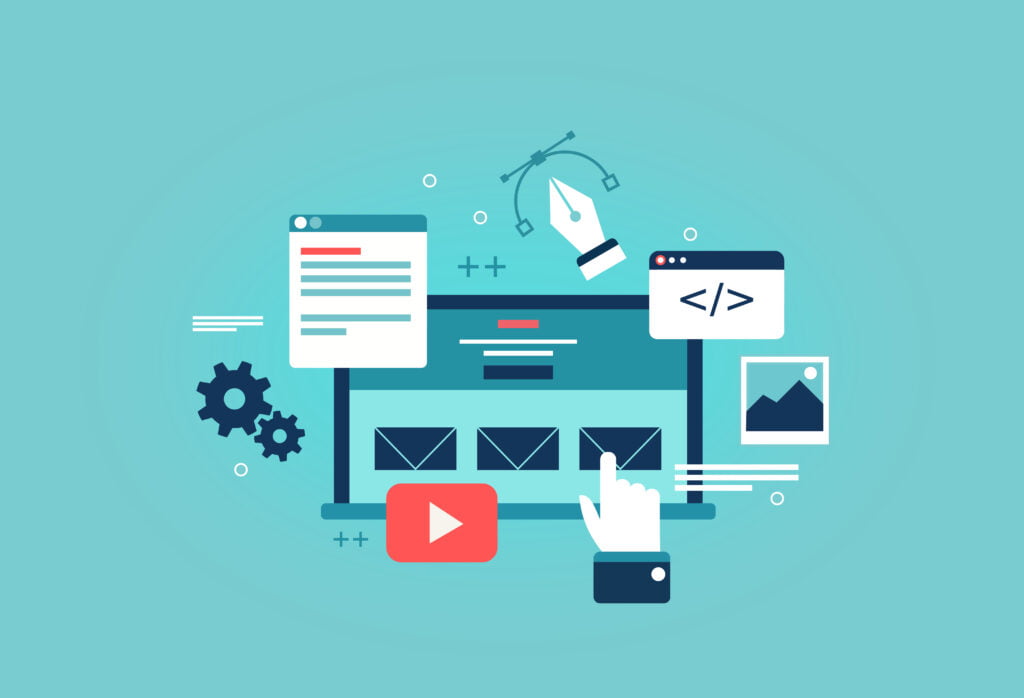 Managed WordPress Hosting
If your ambitions are higher, you'll be looking into getting either a VPS or a dedicated server. This means you'll need to decide whether you want a self-managed or a managed server.
If you are more experienced, need a custom hosting environment, and know how to set it up, you'll likely want a self-managed account. With it, the host gives you access to the server, and from then on, you're on your own.
It's up to you to configure the server and set up pretty much all the tools and features required for running your website. In addition to installing WordPress and managing your site, you'll have the responsibility of keeping your server optimized and running well. Self-managed accounts are slightly cheaper but require a more hands-on approach and a higher level of technical expertise.
If you want to focus on the website alone, you're better off going for a managed server. With it, you'll get the hosting environment all ready to go. Your host sets up the server, secures it, and takes care of ongoing tasks like updating the operating system, installing new performance-enhancing features, etc.
Meanwhile, you get a GUI-based control panel to install WordPress and take care of all tasks related to your project. A managed server is the more user-friendly option, but it's not strictly aimed at novices. Even if you are an experienced developer, a managed server can save you a lot of hassle.
WordPress VPS Hosting
VPS stands for Virtual Private Server. Many people argue that this is the best hosting solution in terms of value for money, and it's not difficult to see why.
To create a VPS, your host splits a physical server into several virtual machines. As a result, it can accommodate multiple clients on the same server, just like it does on its shared plans. However, the virtualization layer isolates the individual accounts and provides them with a much more reliable service.
On a shared account, you and the rest of the customers situated on the server use the same hardware resources simultaneously. You also send your emails from the same IP address. If one website consumes a lot of hardware resources, the performance of all other projects could be compromised. Similarly, if just one user sends spam through the shared IP, the email communication of all the customers on the server will be affected.
By contrast, every VPS has a dedicated IP and guaranteed hardware resources. The CPU cores, RAM, and disk storage included in your plan are available 24/7, and you are solely responsible for keeping your IP address out of the spam blacklists.
In other words, your loading speeds will be much more consistent, and you're unlikely to have email deliverability problems. A VPS is also endlessly customizable. You can pick the hardware configuration yourself, and if you need to update it, you can easily do it, often without even rebooting the VPS.
This is a level of scalability that can't be matched by any other type of hosting.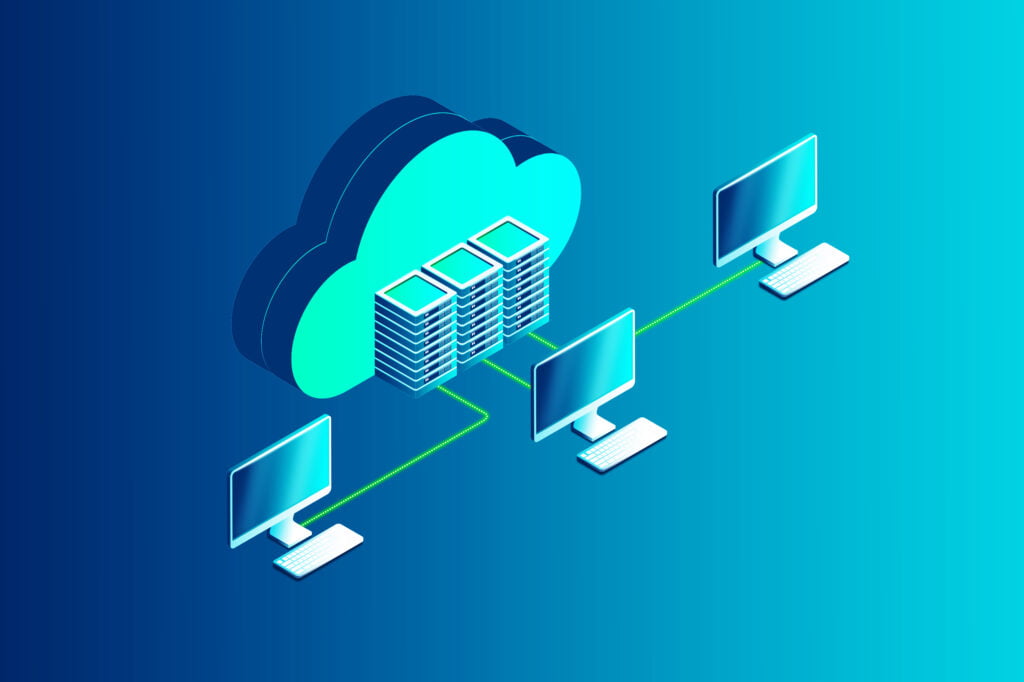 Dedicated Server VPS Hosting
Although you can still find dedicated hosting servers, their decline over recent years has been rather steep. And for a very good reason.
With prices running well over $100 per month, it's by far the most expensive type of hosting service. However, thanks to the incredible scalability offered by virtual servers, it's not always the most powerful option.
With a dedicated server, you have an entire physical machine at your disposal. You get to use all its resources. Your WordPress site will run on top of enterprise-grade hardware components built for blistering performance, even on high-traffic websites.
However, these hardware components are extremely expensive to buy and maintain. This is what makes dedicated servers so costly, and, given the fact that you can derive similar performance from a powerful but cheaper VPS, you really need to think whether the extra cash is worth it.
Ease of use is another thing you should bear in mind. Because dedicated servers are mostly aimed at large-scale projects run by IT experts and developers, they're usually self-managed. If you decide to go with a dedicated server, you'll need the sysadmin knowledge and skills to maintain it.
How to Find the Right WordPress Hosting Provider
There are more than a few things to consider when picking a host. For one, some price comparison wouldn't go amiss. If your project is in its early stages of development, overpaying for a hosting service at this point could have devastating long-term effects.
Even if your budget isn't that tight, compare the features offered by different companies and see which one gives you the most bang for your buck. It's also a good idea to keep your eyes peeled for any hidden charges.
The data center's geographical location is rather important as well. If you put your website on the other side of the world, you'll struggle to achieve the performance you're after, even if you choose a powerful server.
Last but not least, see what other users think about the providers you're considering. People who have first-hand experience can tell you how well a host is doing in terms of uptime and reliability, and they often share this information through online reviews and ratings. These reviews can show you what you can expect from the provider.
They can also give you an idea of how responsive a host's support team is. No matter what type of service you choose, it will always rely on many different components to work correctly. You need to be confident that your host can react swiftly when something breaks.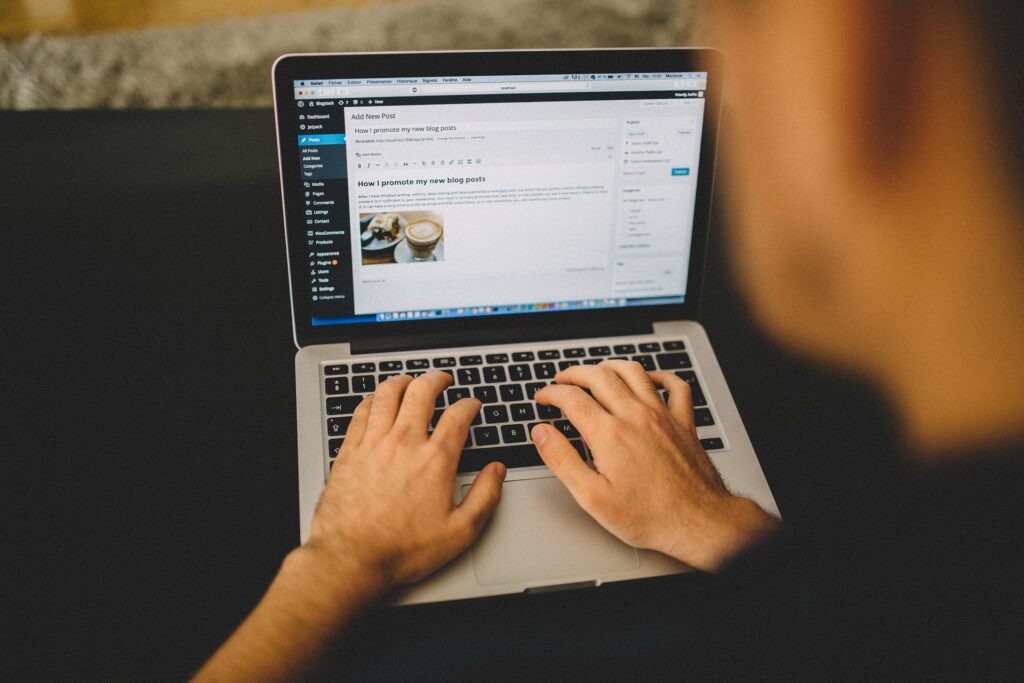 Why ScalaHosting?
We've been in the hosting industry for well over a decade now, and it's safe to say that we know everything there is to know about WordPress. Over the years, we have helped thousands of WP-based projects get off the ground, and we have gained invaluable experience that allows us to optimize our servers and ensure the best possible hosting environment for WordPress projects.
That being said, we have no less ambition to innovate and make our services even more convenient for the users of the world's most popular CMS. For example, SPanel, our proprietary VPS management platform, comes with SWordPress – a specially designed tool for setting up WordPress and managing all your installations from a single place.
Meanwhile, the recently signed partnerships with AWS and Digital Ocean allow us to ensure SPanel is available in more than twenty locations spread across the globe.
We put a lot of effort into customer support, as well. Our technical specialists are available over a live chat and through our ticketing system 24/7, and we have set ourselves the target of achieving some of the best response times in the industry.
The overwhelmingly positive online reviews we receive regularly show us that we're doing a good job and motivate us to continue developing in the same direction.
Conclusion
Choosing the right hosting plan for your WordPress site is trickier than it sounds. On the one hand, you need to be familiar with the different hosting categories and how they compare to each other. On the other, you have to sift through the dozens of hosting providers that all boast of being the best and choose one that will facilitate the growth of your project.
It might sound like a lot of work for something seemingly unimportant. However, if you get it right, you'll give your site the best possible chance for success, so putting some thought into your decision is definitely worth it.
FAQ
Which hosting is best for WordPress beginners?
If you're launching your very first WordPress project, you should probably look for a managed hosting solution. With it, your host will take care of the technical sysadmin work related to securing and configuring your account. Meanwhile, you'll get access to user-friendly tools, which will help you set up WP with ease and start work on your site immediately.
Which type of hosting is the most reliable?
With the correct setup, VPS hosting can give you unmatched levels of reliability and performance. Because it has its own guaranteed hardware resources, a VPS offers consistent loading speeds and eliminates the risk of drops in performance because of outside factors.
Because most VPS solutions are situated on cloud clusters, the availability of the service doesn't depend on a single piece of hardware.
Are paid hosting services suitable for large websites only?
No, they're not. Although there's no shortage of free hosting services, they can't really give you the features and performance you're after, especially if you want a presentable website that attracts a substantial number of visitors.
The cheapest shared plans start at only a few dollars per month, and for that, you get a fully-fledged hosting service, often bundled with a domain name for the first year. Even if you're on a tight budget, considering a paid hosting account is definitely worth it.
Was this article helpful?