Many hosting providers today offer various options for WordPress hosting. These plans fall into different categories, ranging from small shared accounts to entire dedicated servers.
While many popular Content Management Systems (CMS) can run on all of them, WordPress VPS hosting is often a superior choice.
Here is why…
Why You Need a Website?
We live in an era where even our pets have their dedicated place on the Internet. Owning a website has become a standard, especially for those who want to gain worldwide recognition.
In a personal context, websites can be a quick way of building your personal brand. For example, creating a portfolio website to showcase your skills to potential employers. That's something easily accessible that can reap long-term benefits.
For businesses, the need for websites is a bit more urgent. Not only is it digital branding, but websites can serve to help connect with customers in more than one way. Without a working business page, you're missing out on a vast pool of opportunities.
Why WordPress?
Although technology has become widespread and we're all more tech-savvy than we used to be, building a website can be challenging for first-time users.
That's where web applications like WordPress come in very handy.
WordPress today powers over 40% of all websites in existence. Given the hundreds of different web building options, that is a staggering market share for a single platform to hold. There are many reasons behind WP's immense success, and one of the key factors is its simplicity.
Practically anyone can create and deploy a WordPress website quickly, even without previous experience. All you need is a domain name, web hosting, and a WordPress installation. To give you an idea of how easy this really is, let's look at the essential steps:
Sign up for web hosting (many plans today will include a free domain name)
Use a 1-click installer to deploy WordPress
Choose a WordPress theme to beautify your site
Customize the pages with content and functionalities
The details may vary depending on what you want your site to do. However, these basic four steps are essentially all there is to it. As you can see, not much technical skill is required.
How to Find a Great WordPress Provider?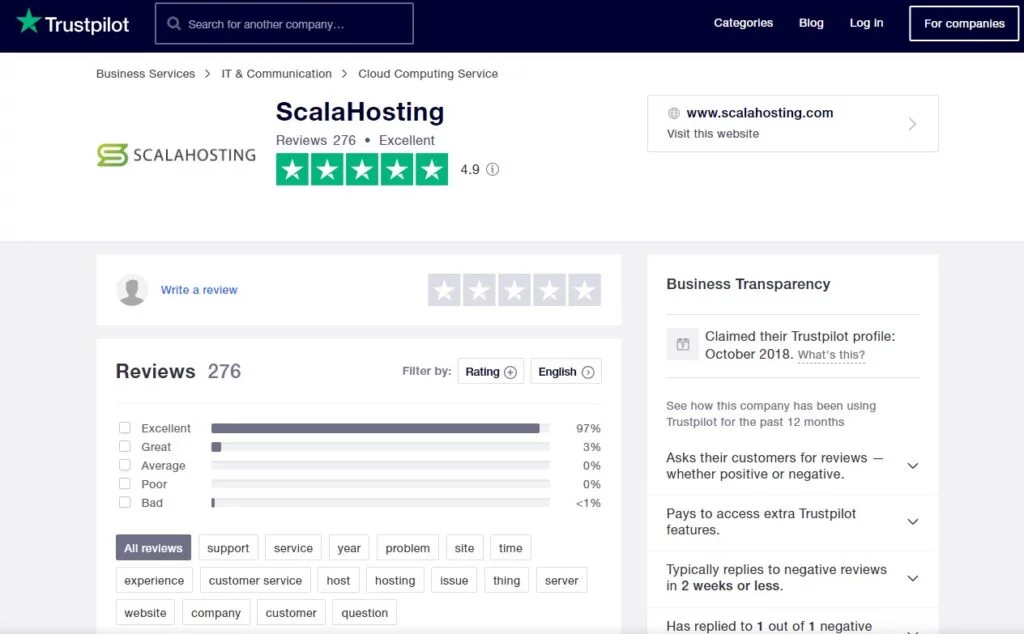 Since most of us surf the web on a daily basis, you have surely noticed that some websites perform better than others. Although site construction plays a part, so does the web hosting provider.
No matter how well-built a WordPress site is, the hosting provider and type of plan play a large part in its optimal performance. There are a few simple guidelines you can follow when choosing a suitable WordPress hosting provider.
Reputation – Most reliable web hosting providers have been in business for many years. How well they have performed can be evident in feedback generated by their users. A good source of this is testimonial websites like TrustPilot, where users can rate and comment on different service providers.
Performance – Although this can be harder to gauge, some independent review sites actively track web host performance. This performance tracking is vastly different from speed 'snapshots' that only assess a host at a single point in time. You can also perform benchmark tests yourself through websites like GTMetrix or Pingdom.
Customer Support – Although WordPress is relatively easy to use, everyone needs help on occasion. Your web hosting support team can be an invaluable asset at times like this. Before signing up for any plan, make sure the host offers adequate support channels.
Features – WordPress is a pretty limitless platform, and because of this, some service providers offer WordPress-centric features. Many of them specialize in WP hosting and optimize their server for the smooth running of this particular CMS.
Security – All web hosting providers offer basic security features. However, given the importance of website security, some try to go the extra mile. Such hosts come up with advanced security features or partner up with third-party providers to increase the resilience of their hosting plan.
Price – Just because a web host is the most expensive doesn't make it the best. The best thing you can do is look for a hosting provider that offers a good mix of features and price while covering all your essential requirements.
While these factors can help you choose a great WordPress host, you still need to consider what kind of plan to choose.

Let's take a look at the most suitable types of hosting:
Shared Hosting for WordPress
Shared hosting plans typically come in at the lowest price tiers. You can easily find plans in this category that cost well under $5/mo.
Among other service types, shared hosting is the easiest to manage. If you are a WordPress beginner and want to install your site with a single click – shared hosting is a good choice.
Still, despite the low price tag and easy manageability, shared hosting has some noticeable drawbacks. As all clients on a server utilize the same resources, your site performance can be erratic at times, especially if you're unlucky enough to be on a crowded server.
A lack of account separation can have severe security repercussions as well. Even if you build a wall around your website, it may still be affected by other shared hosting accounts on the same server. For instance, a malware incident on one account may corrupt the entire server.
If you need cheap WordPress hosting, shared options have all the features you can expect for beginners. But as your WordPress site starts growing – you may want to consider an upgrade to VPS hosting plans.
WordPress VPS Hosting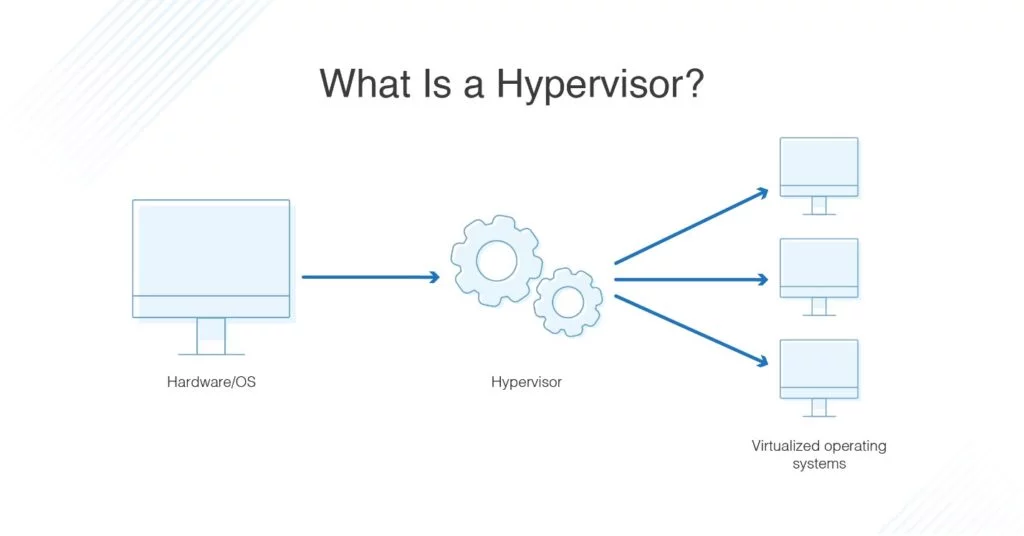 More often than not WordPress VPS hosting is the superior choice for WP users. Here's why:
WordPress VPS hosting plans are a combination of the best features that shared and dedicated services can offer. It is one of the most powerful yet cost-efficient hosting types you can choose for your WordPress website.
VPS hosts rely on a process called virtualization to create independent server instances on a physical machine. These are blank to start with, so you can craft them to suit your specific needs more efficiently. The result is high levels of flexibility within your hosting plan.
VPS packages come with a dedicated amount of resources such as CPU time, memory, and storage space. Ensuring you have enough of them has a positive impact on your website speed and availability, leading to a more reliable overall performance.
Despite the dedicated resource allocation, VPS services remain affordable enough due to their extended scalability. When signing up for a VPS account, you only need to pay for what you need. As needs change – you can adjust the amount of each resource to reflect them.
The isolated VPS environment provides much greater security compared to shared hosting. What happens to other hosting accounts on the same physical server is no longer an issue, and your site protection is entirely in your hands.
On the other side of the spectrum, handling a VPS will require some server and network knowledge. Since the machine comes as a blank slate, you will have to deploy and configure the entire server from the ground up.
While this ensures its customization flexibility, first-time VPS clients might need some extra help navigating around.
That's where Managed WordPress services come to the stage.
Managed WordPress Services
Opting for Managed WordPress VPS hosting, the host takes charge of all the technical aspects of the server maintenance. This type of plan is a unique opportunity for users who want the power and flexibility of VPS but don't want to waste time administering an entire server.
The level of assistance from the host may vary, but it typically includes things like OS and software installation, server maintenance, updates, and issue resolution.
Managed WordPress VPS solutions are often offered by providers who are well-versed with the CMS, with a support team competent enough to promptly fix WP-related problems.
While typically a bit more expensive than self-managed VPS, managed services can save you heaps in the long run.
Choosing the Right WordPress Package
With so many types of hosting plans available, each with its own tiers, finding the right WP package needs some careful research.
Start with your specific needs.
Many users often underestimate the amount of resources they'll need to run a WordPress site, simply based on its disk space requirements. But how well you build the site and the number of web pages served each day are just a couple of other factors that actively drain server resources like CPU and RAM.
Well-optimized websites can easily cope with shared hosting…unless you're serving thousands of visitors per day. Instead of this, consider your commitment to site visitors instead.
Ask yourself:
Do you intend to grow your site significantly?
Do you plan to monetize your web project?
Do you need some specific server settings or customizations?
How much do you intend to spend on hosting each month/year?
Questions like these will help clarify the type of hosting plan you'll need.
ScalaHosting and WordPress
ScalaHosting offers customers a unique WordPress hosting deal. With prices more fitting for the shared hosting market, we have chosen to make Managed VPS more accessible to a broader market.
One element that plays a decisive role in our mission is developing innovative technologies that will boost the entire industry. Rather than forcing users to pay steep licensing fees for web hosting control panels, ScalaHosting offers the SPanel web hosting control panel.
SPanel is highly compatible with cPanel and available for free to all ScalaHosting VPS customers. The savings in cost can be considerable, helping our managed VPS deals become some of the most cost-effective in the market.
Additionally, ScalaHosting offers SShield and SWordPress Manager. The former is a real-time cybersecurity tool noted to be highly effective. The latter helps WordPress site owners manage, secure, and update their sites with just a few mouse clicks.
Conclusion
WordPress VPS hosting is an ideal choice for rapidly expanding websites. Yet, like many other things in life, choosing the right type of hosting isn't enough. There are notable differences among service providers as well.
To balance what's available with your requirements – try and use the information in this article as a guide. You'll find that asking yourself some simple questions can go a long way.
Frequently Asked Questions
How do I host a WordPress site on a VPS?
To host a WordPress site on a VPS account, you will need to set up a suitable hosting environment. At the very least, this includes an operating system, web server, database engine, and the ability to run PHP script.
How do I install WordPress on a LAMP stack?
Once the LAMP stack is in place, there are two options to install WordPress. If you have access to an application installer like Softaculous – you can use that to automate the process.
If not, you can always install the CMS manually, following the official guidelines from the app developers.
Is VPS better than shared hosting for WordPress?
Yes, it is. VPS offers far greater reliability, security, and scalability for WordPress compared to shared hosting. However, it is also important to note that VPS plans require more technical knowledge to handle and generally cost more than shared hosting.
Was this article helpful?