WooCommerce is one of the most popular ecommerce platforms available today, and for a good reason. It offers a powerful suite of features that can help you create and manage an online store while being flexible enough to accommodate a wide range of needs and budgets.
Whether you're a small business owner or a seasoned ecommerce professional – we'll teach you everything you need to know about hosting WooCommerce.
Fast forward, you'll get practical advice on choosing the best hosting for WooCommerce stores.
But let's start with the basics.
Why should you select WooCommerce over its competitors in the first place?
What Makes WooCommerce the Best Platform for Your Ecommerce Site?
While it's not a web host itself, WooCommerce is often considered one of the best WordPress ecommerce hosting plugins for several reasons.
Highly Customizable: WooCommerce's flexibility enables businesses to use various plugins and extensions to customize their online store to their unique needs and preferences.
Intuitive Interface: You can quickly set up your online store without technical knowledge or coding experience. Everything from product management to shipping and payment processing is streamlined and simplified.
Cost-effectiveness: The platform is free to use, and since it is open-source, you can avoid paying for expensive proprietary software and plugins. Still, you'll need to purchase web hosting for WooCommerce and register a domain name.
SEO-friendly Platform: WooCommerce is optimized for search engines like Google. It includes features like customizable URLs, meta descriptions, and product tags, which can help you attract more traffic and improve your visibility in search results.
Advanced Built-in Features: WooCommerce offers advanced built-in features, making it an excellent ecommerce platform for businesses right from the get-go. You can enjoy robust product management, various payment gateways, shipping options, sales and marketing tools, analytics and reporting, and mobile-friendly design.
Outstanding Support System: WooCommerce has a large and active community of users and developers who provide support, guidance, and resources for any Woo user. You can also count on official support, including documentation, video tutorials, knowledge base, and even dedicated WooCommerce help from the experts at Automattic.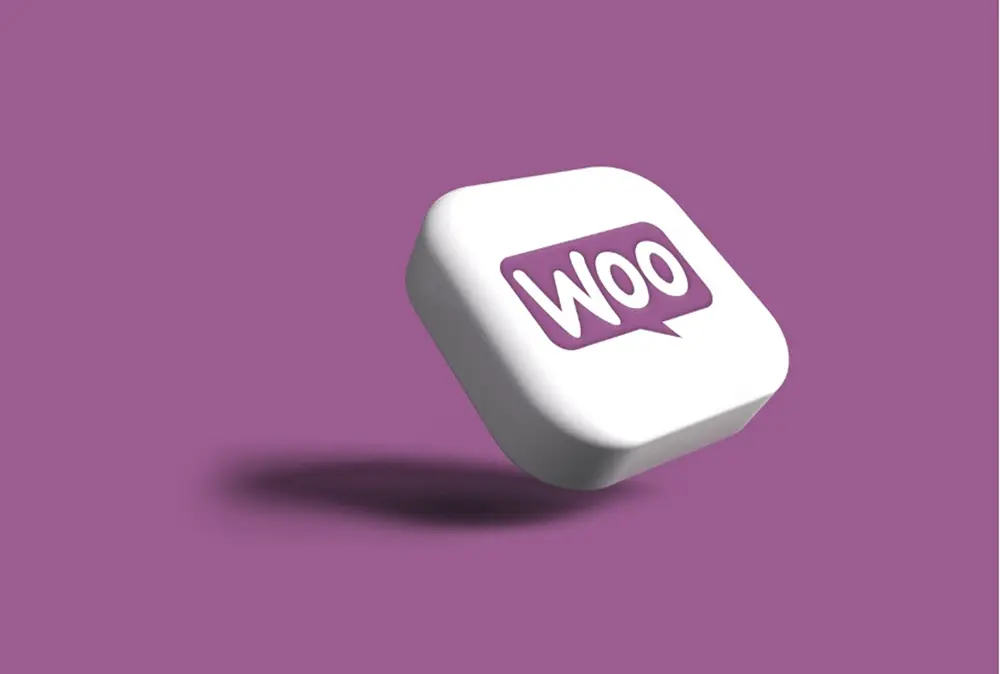 Does WooCommerce Offer Web Hosting?
WooCommerce is a WordPress plugin that adds ecommerce functionality to your website. As such, it still needs web hosting to function properly, so you would need a reliable host.
That shouldn't be a problem as many providers offer WooCommerce hosting plans. Let's teach you how to pick the best one.
How To Choose a Web Host for WooCommerce?
Choosing the best hosting for your online store is an important decision that can significantly impact the performance and success of your business.
There are numerous factors to consider when selecting a WooCommerce host.
Speed and Reliability
A slow WooCommerce store can lead to a high bounce rate, poor customer experience, and lower search engine rankings.
When evaluating a web host's performance, consider server uptime, page loading speed, and server response time.
Look for a hosting provider with a proven track record of fast and reliable performance, 99.9% uptime guarantee (or higher), SSD (solid-state drive) storage, caching, and CDN support. High-quality hardware and a WooCommerce-optimized server environment are also important for your search.In tune with the above, ScalaHosting offers you superior speeds on OpenLiteSpeed and dynamic caching for high performance.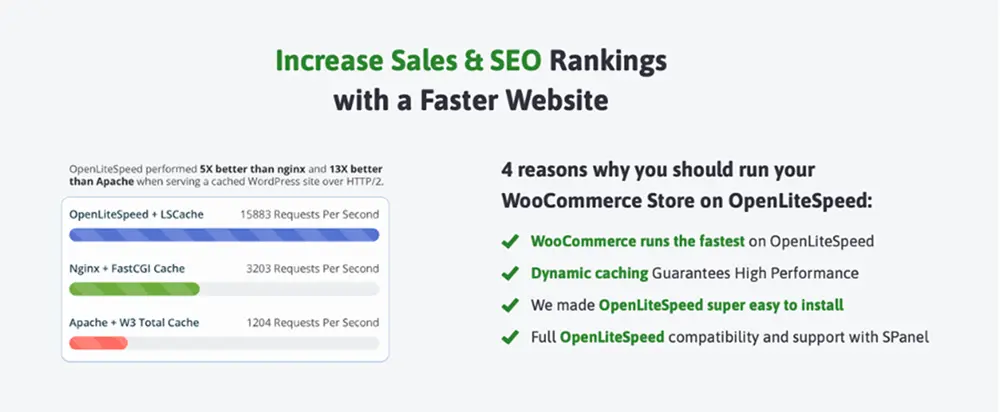 Security Features
WooCommerce sites are prime targets for cyber attacks due to the sheer popularity of the CMS.
Therefore, we recommend finding a web hosting plan with SSL certificates, firewalls, malware and DDoS protection. Also, consider the host's backup and disaster recovery plans and datacenter security measures.
Additionally, ensure the company keeps its software and server configurations up-to-date and offers 24/7 monitoring and support to address incidents quickly. Finally, consider additional security features, such as two-factor authentication, website scanning, intrusion detection, and protection against SQL injection attacks.In that aspect, ScalaHosting offers AI-powered advanced security, including SShield real-time protection, disaster recovery backups, 24/7 proactive monitoring, and on-demand security scans.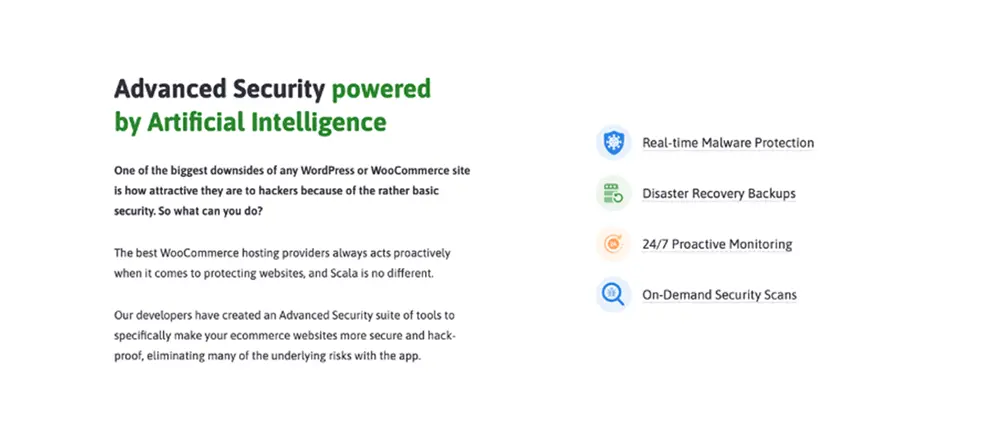 Scalability Options
If you want your online store to handle increased traffic and sales volume without performance issues, you must opt for a scalable WooCommerce plan.
Scalability in web hosting depicts the option to add/remove server resources (like CPU cores, RAM, disk space) on a per-need basis.
The best WooCommerce hosting providers should enable you to easily upgrade resources and even additional servers. Further more, such hosts should provide flexible pricing options to accommodate your store's growth without breaking your budget.ScalaHosting offers scalable WooCommerce cloud hosting plans, meaning you can never run out of resources. You can add dedicated resources on-demand or upgrade to a managed cluster. Our enterprise customers can also choose from single-data center clusters, multi-data center clusters, or multi-region clusters.

Customer Support
Even the best server for WooCommerce is worth nothing without a high-quality customer support team. Technicians should be knowledgeable about the ecommerce app and able to help you troubleshoot any related issues. Opt for a company with 24/7 availability, ideally through multiple channels like phone, email, and live chat.
It also helps if the company has a robust knowledge base, documentation, and tutorials to help you learn WooCommerce effortlessly.
We advise you to test the host's customer support by reaching out with a question or issue and evaluating how quickly and effectively they respond. Alternatively, you can turn to WooCommerce hosting reviews and check the experience of other users with the company.At ScalaHosting, we offer fully managed WooCommerce hosting with knowledgeable tech support at your disposal. Our Team promises instant response via live chat and a ticketing system for extra assistance.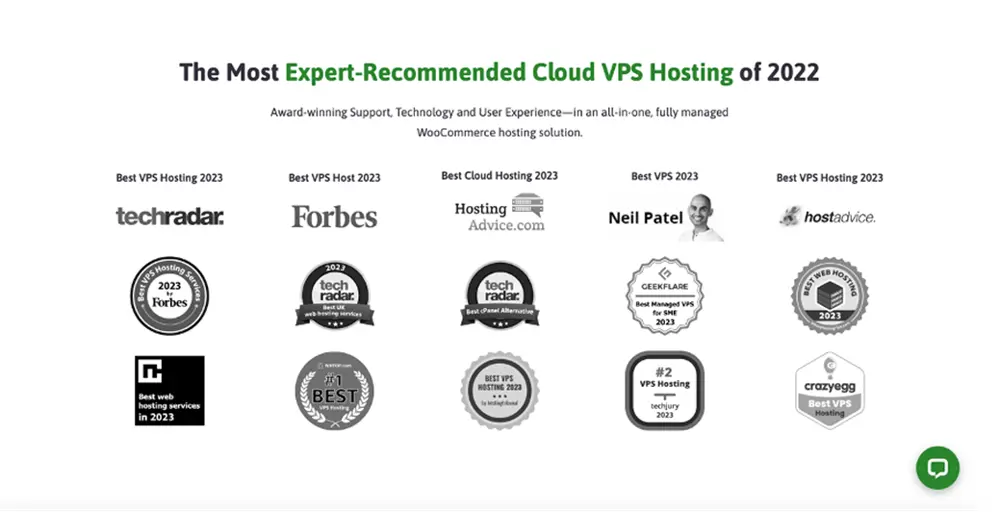 Full Compatibility
WooCommerce is a plugin that runs on top of WordPress and has its own system requirements. Therefore, a host not fully compatible with the platform may experience performance, stability, security, and functionality issues.
Look for features like one-click installation, pre-installed plugins, and server-side caching. In addition, ensure the hosting provider is compatible with the latest WordPress, PHP, and MySQL versions and any add-ons you intend to use. This way, you will ensure that your site runs smoothly and you can take advantage of all WooCommerce features.Scala provides easy WooCommerce store management using the SPanel, which includes one-click installation, automatic backups, and SWordPress Manager.

Value for Money
While price shouldn't be the only factor in your decision, you will naturally always strive for the best value for your investment. Consider the overall value of the hosting package, including the features offered and level of support provided, rather than just the price tag. This will give you a great idea about the cost-effectiveness of the deals.
Which Type of Hosting Is Best for Your Ecommerce Store?
The market offers several hosting options for your online store. Yet, not all types deliver the same quality. So, let's take a closer look at shared hosting, dedicated servers, VPS solutions, and how they compare.
Shared Hosting
With this type of service, you share server resources and expenses with other websites on the same server, making it the cheapest hosting option out there. While this may sound like an excellent option to cut costs, shared hosting is generally not a good choice for WooCommerce websites.
It isn't the fastest WooCommerce hosting solution, as other websites on the same server can affect your performance. You can often experience slow loading times, frequent downtimes, and limited resources that can negatively impact your online store reputation. Furthermore, shared hosting typically lacks the necessary security features to protect your online store from potential threats.
Dedicated Hosting
On the opposite end of the spectrum, dedicated hosting provides you with an entire server for your website. It is the most advanced option with the highest level of security and performance. However, this comes at a significantly higher cost compared to shared environments.
With dedicated hosting, you can completely control and customize server resources to meet your specific needs. You have more flexibility to install custom software and change the server configuration as well. Yet, for most WooCommerce sites dedicated hosting is overkill and often unnecessary.
VPS Hosting
A VPS is a middle ground between shared hosting and dedicated servers. Essentially, you share the environment with other websites, but you have your resources isolated from other users.
You get more control over your resources and better performance than shared hosting. You'll also benefit from additional features like root access, customizability, and scalability. And as your ecommerce store grows – you can quickly scale your server resources to meet your needs.
At last, while VPS hosting can be more expensive than shared hosting, it is significantly more affordable than dedicated hosting. All that, while having a good balance between performance, security, and cost-effectiveness.
Check our scalable WooCommerce VPS plans for growing online stores to get the best value for your money!
Quick Summary: Shared vs. Dedicated vs. VPS Hosting for WooCommerce
| | | | |
| --- | --- | --- | --- |
| | Shared Hosting | Dedicated Hosting | VPS Hosting |
| Resources | Limited and shared | Dedicated resources | Dedicated resources |
| Traffic handling | Limited | High | Scalable |
| Security | Limited | High | High |
| Customizability | Limited | High | High |
| Price | Affordable | Expensive | Mid-range |
| Maintenance | Handled by host | Handled by host | Managed or unmanaged |
| Scalability | Limited | Limited | Scalable |
| Server access | Limited | Full access | Root access |
| Reliability | Lower | Higher | Higher |
Alternative Options for Hosting Ecommerce Websites
If WooCommerce is not your cup of tea, here are a few alternative ecommerce platforms:
Shopify – Perfect for entrepreneurs and small businesses looking for an all-in-one ecommerce solution with easy-to-use interface and various integrations.
Magento – Geared towards large enterprises with high-volume sales and complex operations, provides extensive customization and integration options.
Squarespace – Best for creative businesses looking for a visually appealing website with built-in ecommerce functionality and a user-friendly dashboard.
Each platform has its strengths and weaknesses, and the best choice for you will depend on your specific needs and requirements.
Conclusion
Since WooCommerce doesn't come with hosting, you must select a web host that meets its specific requirements. Choosing the best server for WooCommerce requires careful consideration of several factors, such as high performance, reliable uptime, scalable resources, robust security measures, and knowledgeable customer support.
Yet again, we welcome you to check our VPS cloud-based WooCommerce managed hosting. We pride ourselves on being the best host for WooCommerce, which can help you provide your customers with an excellent shopping experience and achieve your business goals, but you can see that for yourself!
FAQ
Can I run WooCommerce on shared hosting?
Yes, it's possible to run WooCommerce on shared hosting. Still, it's insufficient for larger stores or high-traffic websites due to resource limitations, potential performance issues, and limited security and customization options. As a result, we recommend using a more robust hosting solution, such as virtual private servers (VPS).
Is the cheapest WooCommerce hosting option good?
Not necessarily. Cheaper options might deliver lower performance, security, and customer support than their more expensive counterparts. Additionally, they may not offer the same level of scalability or WooCommerce compatibility. Therefore, it's essential to look beyond the initial cost and consider the long-term value.
Is dedicated hosting good for WooCommerce?
Dedicated hosting can offer high performance and scalability, making it a viable option for large WooCommerce sites. However, it is also the most expensive option and requires technical expertise to operate smoothly. In contrast, a VPS can provide similar performance at a lower cost, with greater flexibility and control than shared hosting.
Was this article helpful?