Imagine this: You've launched your online store after months of effort. You seem to be getting quite a lot of visitors on a daily basis, but only a few of them are actually buying your product.
What's wrong? Why is my WooCommerce store getting traffic but no sales? Does traffic even matter?
In this article, we'll discuss all the possible issues your ecommerce site might experience, how to fix them, and why web traffic indeed matters.
The Importance of Web Traffic
Website traffic is, simply put, the number of people that view your pages.
Why is it important?
The more people go to your ecommerce store, the more chances you get to sell your product. Even if they don't buy anything – they might still recommend your website to someone else. So, if you're not getting enough visitors, your WooCommerce store will likely struggle to generate any sales. That's the last thing you want for your business.
To find out how much traffic your online shop is getting, you first need to learn how to track it.
How to Track Traffic in WooCommerce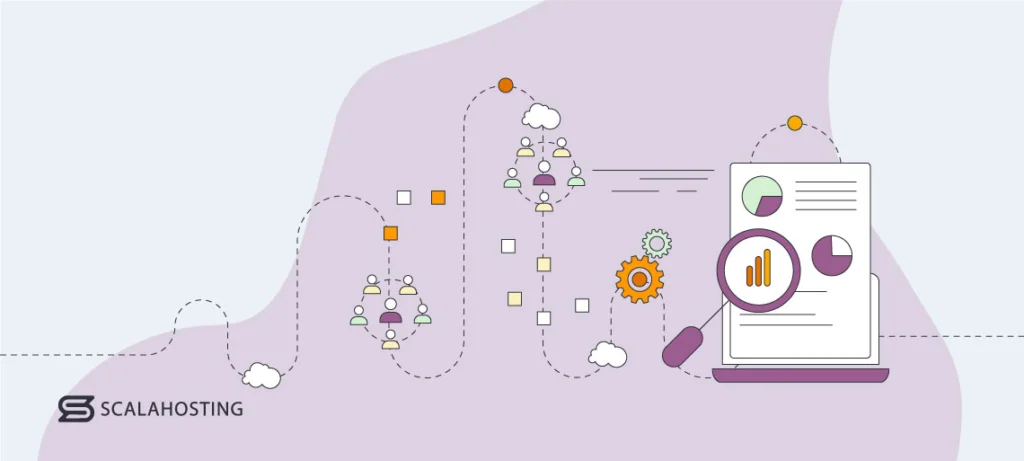 The easiest way to track traffic in WooCommerce is via Google Analytics. You can either use a suitable plugin or add Google's code to your site's pages manually.
After you've done that, log in with your Google Analytics account. Choose Website as the option you need to track and fill in the details. After you're done, click on the Get Tracking ID button. You will get a unique code, along with instructions on where to insert it.
Google Analytics will show you:
traffic sources
user demographics
visitor behavior and interests
And more.
Getting the traffic report will give you insight into your ecommerce shop's audience, which can in turn help you generate more sales.
Why Is My WooCommerce Store Getting Traffic but No Sales?
Let's say you've optimized your website to cater to your visitors to the best of your abilities. The traffic to your WooCommerce store has improved, but you're still not getting many sales.
Why?
Here are some possible reasons.
Poor Design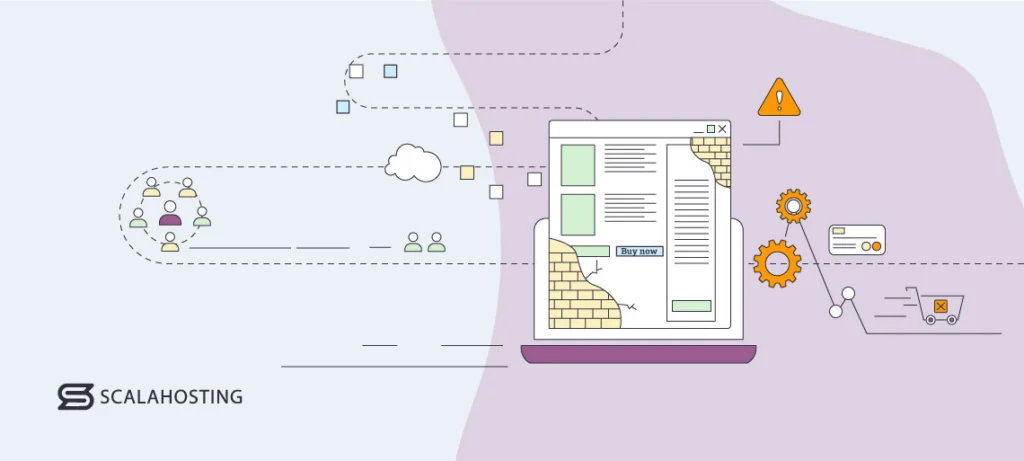 The number one reason why your WooCommerce store is getting traffic but no sales – bad design. Any site that's hard to navigate will lose visitors faster than the blink of an eye.
This issue, however, is not that hard to fix.
First, start by removing the clutter. Hamburger buttons and drop-downs are your friend if you have several product categories. Just don't make the collapsable menus too long – that looks horrible on mobile.
Next, redesign your checkout page. The goal here is to simplify it. 70% of digital shopping carts get abandoned because of the slow checkout process. Don't forget to provide a guest checkout option. It's proven to:
increase conversion rates
encourage impulse purchases
save users the "account fatigue"
And last but definitely not least – choose a mobile-responsive design. 65.7% of all global ecommerce retail sales were made via a smartphone, so you need to be prepared.
Landing Page Issues
Landing pages are used for specific, short-term marketing purposes. They often include call-to-action (CTA) buttons, discount codes, or form fields. They also generate the most traffic.

So, having a good landing page is crucial. You need to avoid:
using long and irrelevant headlines
having way too many fields for personal data
inserting unclear CTAs
Lack of CTAs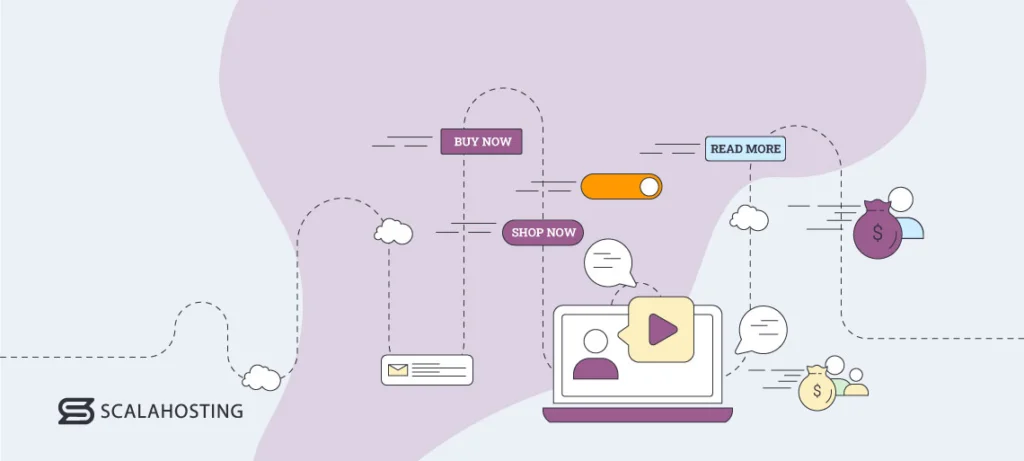 Call-to-action buttons tap into the customers' FOMO (fear of missing put). They are short messages that tell your WooCommerce store visitors what they need to do. For example, the most popular one is "Buy now!".
CTAs need to be visible and clear. Strong verbs, big font, and an easy-to-understand message are all a must.
Incorrectly Optimized Product Pages
The WooCommerce product pages are the heart of your store. As such, they need to be optimized for both search engines and human interaction.
It's best to avoid generic product descriptions and going overboard with a lot of text. Short and to the point is what you need to achieve. Don't forget to add relevant keywords both in the description and in the page's title tags.
Visuals are a good way to convert visitors. Make sure to use high-quality images for your products. You can even try some modern approaches like product videos or a 360º image rotation.
Not Enough Payment Methods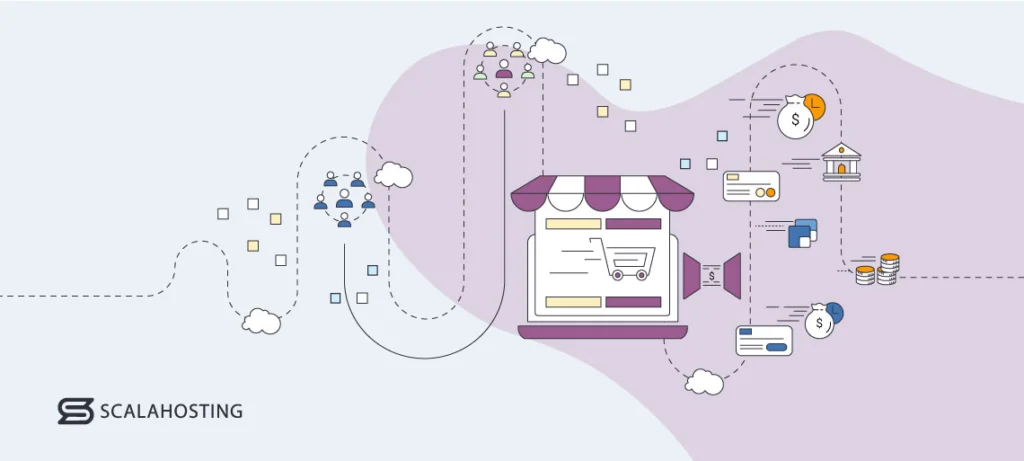 Every generation has a different way of shopping and paying online. For example, Gen X still prefers bank options, while Gen Z users utilize all kinds of cardless and cashless payments. In addition, some countries have restrictions on certain payment methods, so you should take that in mind as well.
As you can see, not offering enough options at your online storefront will definitely result in poor conversion rates. On the flip side, having numerous WooCommerce payment gateways will:
convert more visitors into customers
improve user experience
decrease cart abandonment rates
Inconvenient Shipping and Delivery
Problems in the shipping, delivery, and return policies are among the top reasons why website visitors never go through with their purchases. The main issues to look out for include:
high costs for both deliveries and returns
clumsy return process
slow delivery
A good delivery management software will help tremendously, especially if it has features like automatic dispatch management and route optimization for vehicles.
Brand Trust and High Prices
We already discussed the pricing issues of the shipping and delivery option, but there's one other area to consider:
Products
If your ecommerce shop is fairly new and is yet to earn customers' trust, high prices are a huge turn-off. It might even be the top reason why your WooCommerce store is getting traffic but no sales.
It's best to start with a reasonable pricing policy. Check the price tags of similar and comparable products to see if yours is not too high. Launching new products with interesting promotions and discounts is also a great helper.
This will help more people get a feel of what you're offering. If your product is truly unique and of top quality – you can easily justify a higher price down the line.
Overcoming the Web Hosting Issues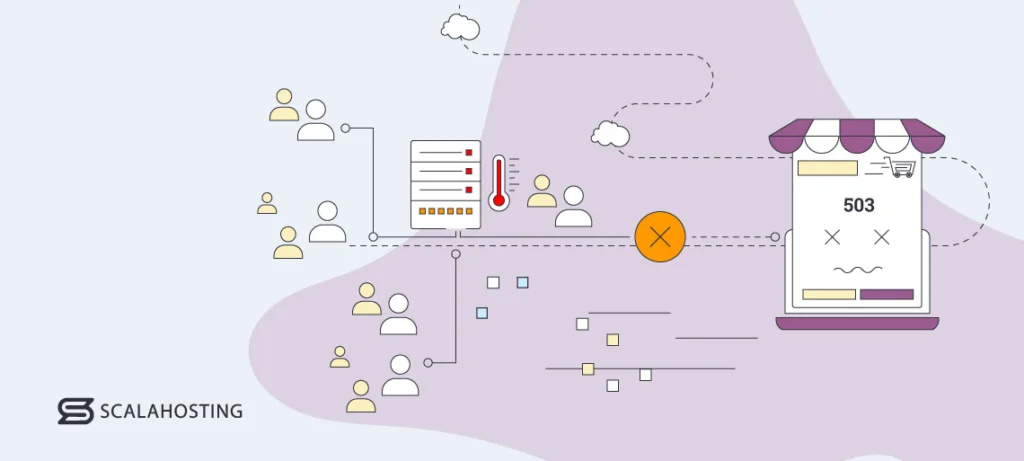 Here's the thing:
A WooCommerce store that is constantly down is not getting any sales. Period. Slow speeds are also not winning you any customers. In addition, the looming threat of security breaches is not to be underestimated.
And that's exactly why you need to choose the right WooCommerce hosting solution.
Thanks to many years of industry experience, ScalaHosting has created the ultimate WooCoomerce plan. We offer over 99.9% uptime guarantee, amazing speeds (thanks to LiteSpeed and OpenLiteSpeed), and AI-powered advanced security tools. Our hosting packages allow you to scale your online store and grow alongside your customer base. In case you ever encounter any difficulties – our support team is available 24/7 via live chat and ticketing.
Contact us today to learn more!
Wrap Up
Getting a lot of traffic to your website is crucial. After all, every single visitor is a potential customer. Regardless of your business niche, you should put major efforts in optimizing your pages for search engines and promoting your store as much as possible.
But that's not enough to score sales.
You need top-notch mobile-responsive design, adequate landing pages, strong CTAs, and a variety of payment gateways to succeed. And even then, if your hosting vendor is not reliable – there's so much you can do. So, make sure to do your research before trusting just anyone for the job!
FAQ
Q: Why is there so much traffic to my website but no sales?
A: There are several reasons why you get a lot of traffic to your website, but no sales. Those include poor design, lack of CTAs, landing page issues, limited payment options, and web hosting problems.
Q: What is the difference between sales leads and website traffic?
A: The difference between sales leads and website traffic lies within the actions taken. The latter refers to the number of people that have visited your online shop. Sales leads, on the other hand, have expressed interest in your product. For example, they might subscribe to your newsletter or contact you with questions.
Q: Does website traffic increase sales?
A: Website traffic is the first step to scoring any sales at all. Every visitor is a potential customer. That being said, traffic alone does not guarantee purchases.
Was this article helpful?