Tracking your conversions on WooCommerce can make or break your online business. It refers to monitoring and measuring the number of successful user transactions or actions on your websites, such as sign-ups, installations, or purchases.
The benefits of conversion tracking are invaluable. It can help you understand user behaviors, adjust your marketing campaigns for increased effectiveness, and make informed decisions on optimizing and growing your online store.
Fortunately, the conversion tracking setup process in WooCommerce is straightforward. And today, we'll help you get a grasp of it even as a non-tech-savvy user.
But first, let's start with the basics.
An Overview of Conversion Tracking in WooCommerce
As explained, you can trail user actions on your site using WooCommerce conversion tracking. Regardless of the activity, you'll need to install a tracking code or pixel that tracks the specific action you want to monitor.
Most of all, eCommerce owners are interested in their customers' shopping patterns. So, to get you closer to the process, let's explain how conversion tracking works for online purchases:
First, your website visitor buys one of your products.
As soon as they finish the purchase and complete the payment, the tracking code activates and records transaction data, such as the order's price, purchased products, and customer data.
Next, it delivers this information to a tracking platform such as Google Analytics, Facebook Pixel, or another third-party tool.
Finally, the tracking platform displays conversion data on its dashboard, including the number of purchases, average order value, and conversion rate, allowing you to analyze all types of information related to this customer.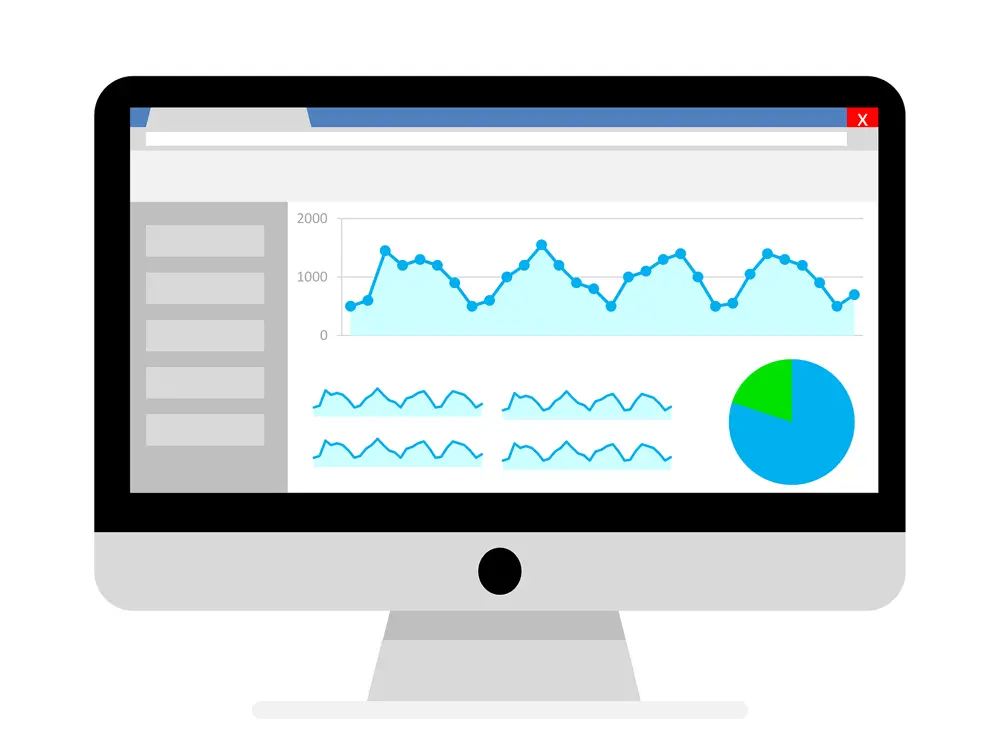 With this information in hand, let's look at some practical methods for tracking conversions on WooCommerce.
Ways To Track Conversions on WooCommerce
There are several ways you can track conversions on WooCommerce, but here are a few of the most common methods:
Google Analytics is a popular tracking tool that lets you monitor metrics like page views, sessions, bounce rates, and conversions. You can use it to track sales, revenue, and other online store metrics by enabling ecommerce tracking.
Facebook Pixel is a tracking code you can implement to your WooCommerce site to track conversions, optimize ads, and create custom audiences. For example, you can use it to understand how visitors to your WooCommerce store engage with your Facebook ads and modify your marketing approach to improve conversions.
Jetpack is a plugin with various features, including website statistics and visitor tracking. For instance, it can give you information like the number of people visiting your website, the pages they see, and the products they buy. Jetpack is also well-known for its security feats, such as malware scanning and brute force attack protection. This makes it a popular choice among website owners worried about their site security.
WooCommerce Conversion Tracking is a plugin that lets you monitor conversion data such as orders, revenue, and products purchased. It works with Google Analytics and other tracking tools to give you detailed conversion data.
You can use several third-party tracking tools to monitor conversions on WooCommerce, such as Kissmetrics, Mixpanel, and Piwik.
Overall, Google Analytics is the leading analytics platform for monitoring website or application performance, so let's put our focus there.
How To Track Conversions with Google Analytics?
Google Analytics belongs to a large family of tools offered by Alphabet, including Google Search Console and Google Tag Manager.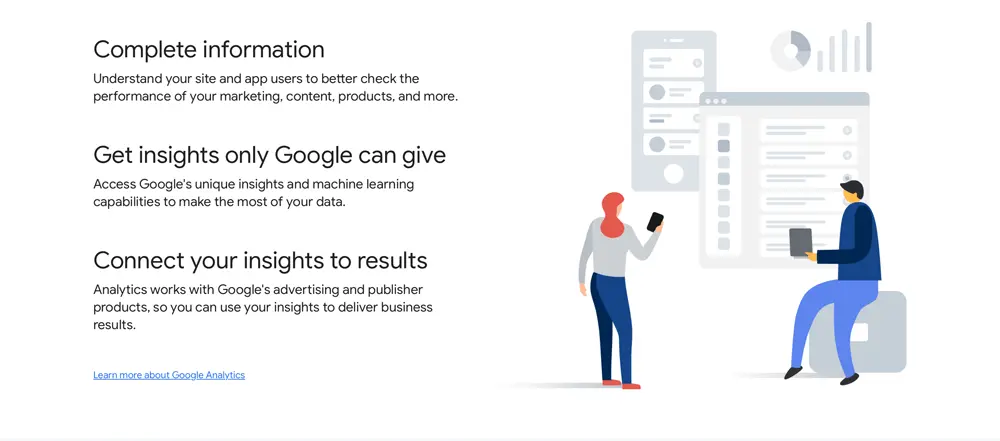 GA gathers data on websites and apps to give insights into user behavior, such as the duration of their visit and the device they used. This data is processed and inspected through tracking codes installed on these platforms to help website owners make informed content and important marketing decisions.
Here's a step-by-step guide on how to set up WooCommerce conversion tracking using Google Analytics.
Create a Google Analytics Account
If you already have an account, you can skip this step.
If not, create a new one on the Google Analytics page. Upon completion, you'll need to add a new property to your WooCommerce store.
Set Up a New Property in Google Analytics
To create a new property, click the Admin button at the bottom left of the Google Analytics dashboard. Then, hit Create Property in the Property column. Select Website as the property type and enter the URL for your WooCommerce store in the next screen. Then, press the Create button.
Set Up Ecommerce Tracking on WordPress
To start tracking conversions in WooCommerce, you must first set up ecommerce tracking on WordPress. It requires having WooCommerce installed on your WordPress site beforehand.
Before configuring your ecommerce tracking, ensure your website is accurately set up for monitoring. It means having the necessary components and configurations to trace user behavior. It includes installing the tracking code and setting up goal tracking. It also entails establishing an appropriate privacy policy.Making the appropriate choice for your WooCommerce hosting, such as a VPS, cloud, or dedicated server, will also help your online store run smoothly and track sales. At ScalaHosting, we offer managed WooCommerce VPS hosting for growing online stores.

Using MonsterInsights, you can easily set up ecommerce tracking on WordPress without needing to worry about complex code or configurations. MonsterInsights is considered the best Google Analytics plugin for WordPress and comes with an add-on that enables tracking with just a few clicks.
Here's a step-by-step guide on how to authorize ecommerce tracking in WordPress with MonsterInsights:
Log in to your WordPress dashboard and navigate to the MonsterInsights section.
Choose the website you wish to track ecommerce data for.
Enable ecommerce tracking.
Activate Enhanced Ecommerce.
Click Save Changes to save your settings.
After enabling ecommerce tracking, you are prepared to link Google Analytics to WooCommerce.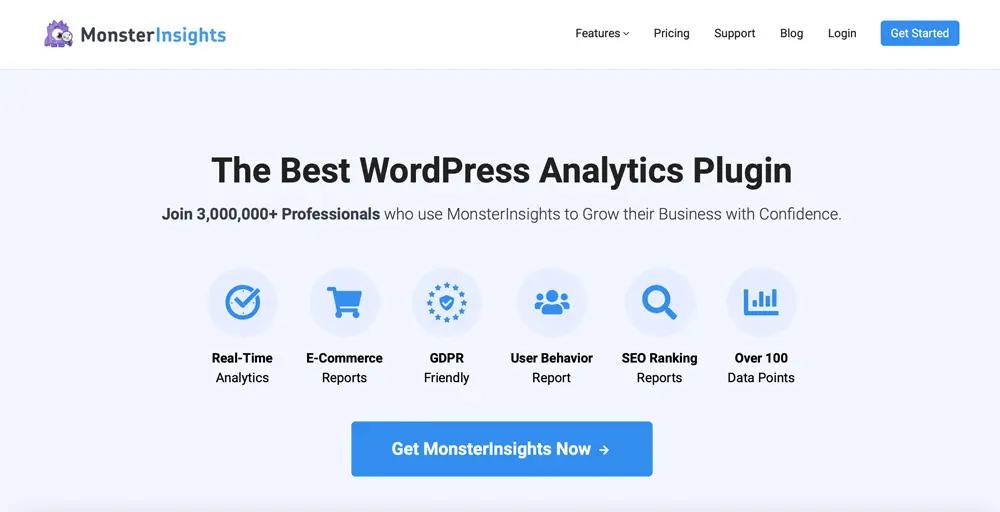 Connect MonsterInsights with Google Analytics
After you install and activate MonsterInsights, you should connect it to your Google Analytics account.
To do this, go to Insights > Settings in your WordPress dashboard, and then click on the Authenticate with your Google account button. Next, only follow the on-screen instructions.
To enable enhanced ecommerce tracking, go to Insights > Settings > Ecommerce in your WordPress dashboard. Then, turn on the Enable Enhanced Ecommerce Tracking toggle switch.
Track Conversions in WooCommerce
Conversion tracking in WooCommerce allows you to determine which marketing channels and campaigns generate the most conversions so you can optimize your marketing efforts accordingly.
To do so, you need to create conversion goals in Google Analytics:
First, log in to your Google Analytics account and go to the Admin section.
Click on Goals under the View column.
Next, click the New Goal button.
Choose a template corresponding to your conversion objective or select Custom to set up a unique goal.
Follow the on-screen instructions to set up your conversion goal.
Verify That Ecommerce Tracking Is Working
Finally, it's essential to verify that everything is working correctly. The best way to do this is to place a test order on your WooCommerce store. After you complete the order, wait a few hours, and then go back to Google Analytics. Navigate to Conversions > Ecommerce > Overview, and you should see data about the order you just placed.
However, in addition to tracking conversions, it's essential to keep track of your sales to make the most out of your online store.
How To Track Sales in WooCommerce?
In addition to tracking conversions, WooCommerce allows you to track sales and concentrate on revenue and other crucial figures. Fortunately, you can use many internal options and third-party plugins to make the task considerably simpler.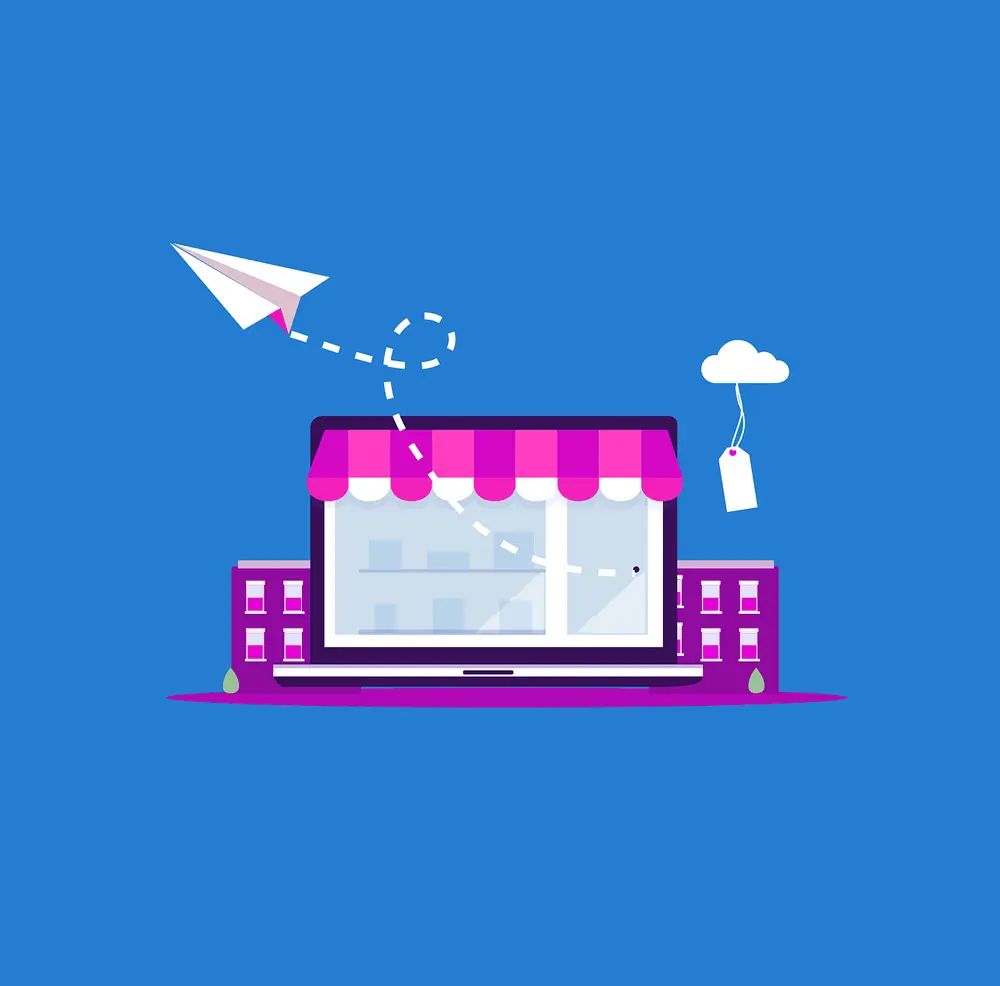 The Reports area is a very helpful feature of WooCommerce, one that offers a comprehensive insight into the performance of your online store. To make use of it, go into your WordPress dashboard, then go to WooCommerce > Reports.
This page provides various information, including sales figures broken down by date, product, category, and customer engagement. You can also establish indicators of client interaction, including the number of registered customers and the proportion of repeat customers.
If you're looking for other plugins to assist you with tracking sales in WooCommerce, solutions like MonsterInsights and the WooCommerce Sales Dashboard are some of the best choices to consider.
Conclusion
WooCommerce conversion tracking is a great tool that will help you optimize your online business and increase sales. You can learn a lot about your customers' preferences and behavior by setting up product and transaction tracking, integrating Google Analytics with WooCommerce, and using the appropriate plugins and tools.
ScalaHosting provides secure and reliable web hosting services for your WooCommerce store and offers helpful tools and resources to improve your store performance. With our high-performance servers and excellent customer service, you can ensure accurate data and a strong foundation for your online store.
If you have any questions, feel free to contact us – we are available 24/7 to respond!
FAQ
Q: Can WooCommerce conversion tracking help me with my marketing campaigns?
A: Yes, it will. By revealing which marketing channels are bringing in the most customers and sales to your online store, WooCommerce conversion tracking can help you assess the efficiency of your strategies. As a result, you can distribute your budget more wisely and optimize your end results.
Q: How frequently should I check my WooCommerce tracking data?
A: Reviewing your WooCommerce conversion tracking statistics frequently, say weekly or bi-weekly, is an excellent idea. You can improve the overall success of your store by regularly reviewing your data to spot patterns and make changes to your online store and marketing initiatives in real time.
Q: Is it easy to set up WooCommerce conversion tracking?
A: If you've used WordPress and Google Analytics before, setting up WooCommerce conversion monitoring will be simple. If you are unfamiliar with these tools, it may take some time and effort to set up your tracking effectively, though. Fortunately, there are a ton of courses and other online resources that can assist you in getting through the procedure.
Q: Can I use WooCommerce to track conversions for specific products or categories?
A: Absolutely, you can track conversions for particular products or categories as well as other events, like form submissions, sign-ups, and more. You can boost conversions and income by optimizing your online store and marketing activities with this level of tracking granularity.
Q: Can I find conversion rate problems with WooCommerce conversion tracking?
A: Yes, you can monitor your WooCommrce store conversion rates and spot any problems that might be obstructing sales. You can also find sections of your website or marketing efforts that require development. After that, you can make changes to improve conversion rates, such as revising product descriptions or streamlining the checkout procedure.
Was this article helpful?