If you have a WooCommerce store, getting product add-ons is vital.
In this article, we'll discuss everything you need to know:
what are product add-ons in WooCommerce
how you can add them to your online store
the advantages of product add-ons
Let's dive straight in.
What Is a Product Add-On?
As the name suggests, these WooCommerce plugins allow you to add options (both free and paid) to your products. This can be done via drop-down menus, text inputs, checkboxes, etc. Each one can be displayed globally, locally, or per product.
Product add-ons are particularly useful if you're selling items that come in different colors and sizes, like clothes, shoes, or even phone cases.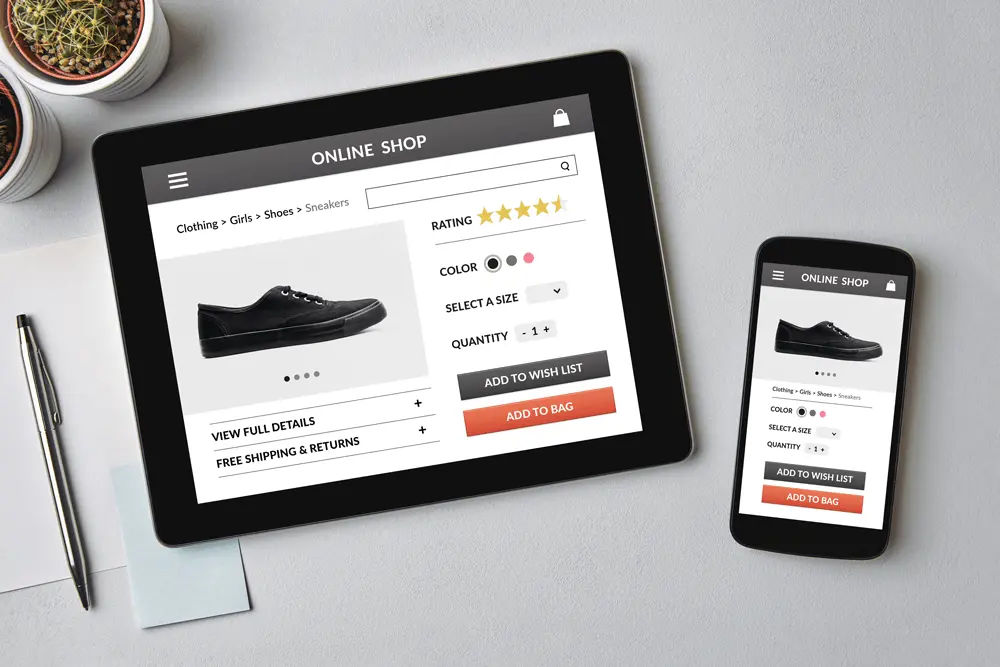 Including a text input field is vital, when you need to collect more information for personalization, like messages, names, job titles, etc. Some stores even have currency options and offer gift wrapping.
You can activate as many add-ons as you want and set some of them to be mandatory if needed.
How to Activate Product Add-Ons on WooCommerce?
While it might look intimidating to beginners, the process is quite simple.
The first step is to download the desired extension from the WooComerce dashboard. Then, go to Plugins and click on Add New. It will open a window that will let you upload the ZIP file with the extension. Once that's done, click on Install Now and then Activate.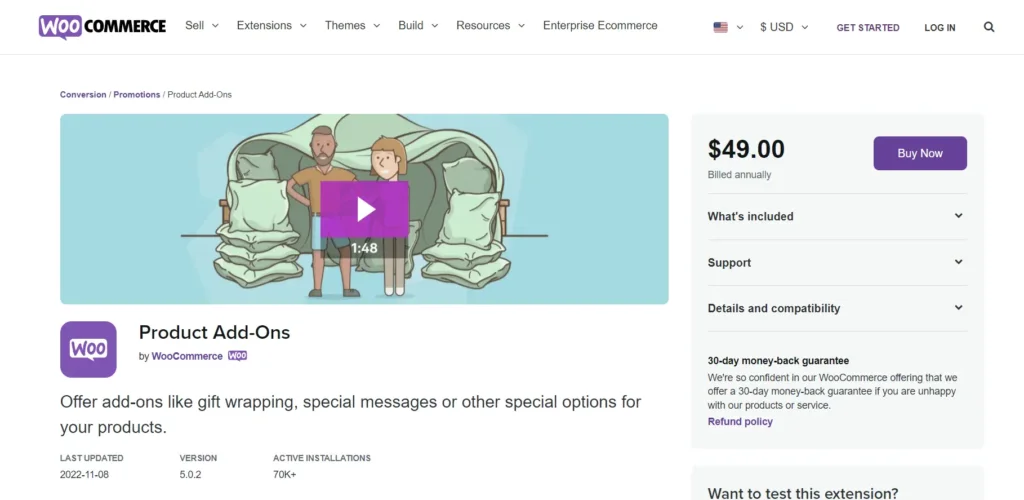 Click on Create Add-On which will show on top of the screen, after the installation is completed. You can also go to Products and Add-Ons from there.
Now.
How do you make a custom product add-on for your WooCommerce store?
It's quite easy. You need to go to Settings, where you can begin to configure the add-ons.
You can set:
Name
Priority (if there are several add-ons, the most important one should show on top)
Product category
Don't forget to click Save when you're ready! If you wish to reorder your add-ons at a later stage, you simply have to drag and drop them.
You can also get customizable add-on fields for your WooCommerce store You can apply those on new or existing products. Simply click on Add field to create one. You will be able to choose the type from a list.
Your options include:
multiple choice
checkboxes
short or long text
quantity
customer-defined price
file upload
heading
Naturally, each field can be configured to fit your business needs.
Why Are WooCommrce Add-Ons Important?
First and foremost – WooCommerce add-ons improve your store's functionality and the general user experience. People nowadays have zero patience and you want to avoid any distractions that can potentially steer them away from shopping. Your users need to be able to customize a product in just a few clicks or they will abandon their carts.
In addition, WooCommerce product add-ons build trust and loyalty. Keeping your prices low is no guarantee that your clients will stay. They value personalization options and ease of use more than anything these days.
Adding the right extension can also increase the order value. Let's take pizza, for example – any extra topping is subject to an additional charge.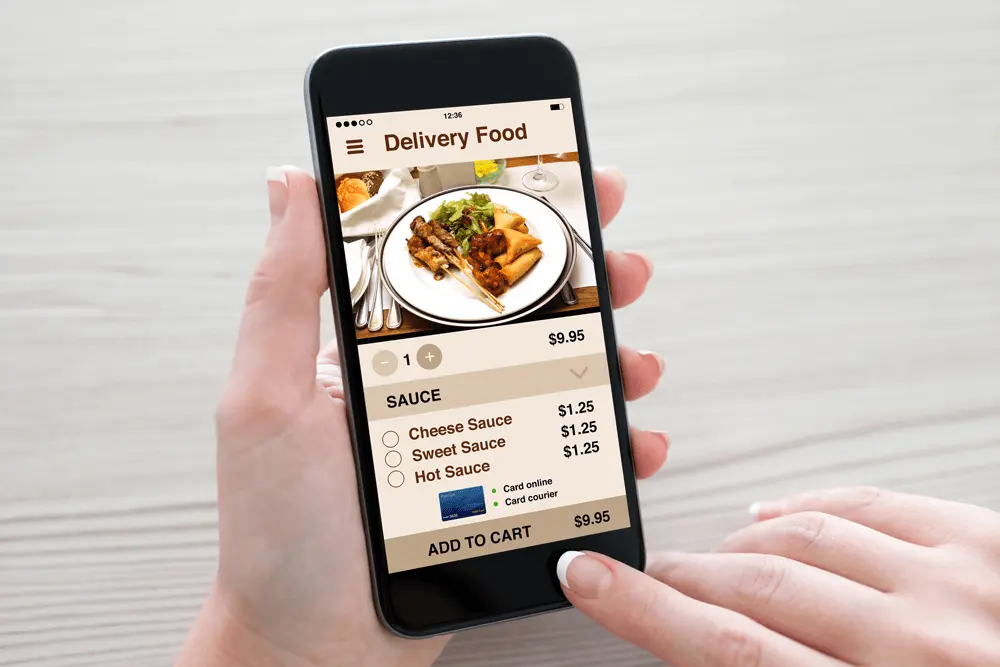 Speaking of charging:
Free vs Paid Add-Ons
Which one is better? The free ones are… well, free, which is an advantage of its own. But protecting your piggy bank is not the only benefit. Such add-ons allow you to easily test different options for your store and see which work best.
The paid WooCommerce add-ons, however, are more secure. They also get support and updates from the people that created them, meaning you won't need to look for an alternative or answers around the Web if something goes wrong.
To answer the question in the beginning – there's no right choice between free and paid WooCommerce plugins. The best strategy is going for a premium add-on with a free trial, which will allow you to test the waters first.
Conclusion
More often than not, the customers in your WooCommerce store will want personalized products. You can give them the option to customize most products by including add-ons in your platform. It's easy, it can be free, and most importantly – it will make people come back!
FAQ
Q: How do I activate аdd-ons in WooCommerce?
A: You can easily add plugins for your online store by following a few simple steps. Open your WooCommerce dashboard and download the extension. Go to Plugins, click Add new, and select the ZIP file. Choose Install now. Click on Activate.
And that's it!
Q: What is a WooCommerce add-on?
A: It's an extension that allows you to add free or paid customization options to your products, such as sizes, personal messages, additions, etc. This is done via drop-down menus, checkboxes, text fields, and more.
Q: What is the difference between add-ons and plugins?
A: There is none. Add-on, plugin, and extension are all terms for third-party software that adds extra functions to an already existing program or platform.
Was this article helpful?