Shared Hosting or Managed VPS Hosting – Which is Best for Online Shops
Many online shop owners wonder about the best type of web hosting for their projects, and the answer might surprise them. While most websites are generally flexible in their system requirements, ecommerce is a bit different. Your choice of web hosting may have a significant impact on your business.Should you go with Shared Hosting or a Managed VPS Solution? Let's find out…
What is an Ecommerce Website?
An ecommerce website allows you to sell products and services online. Think of it as the digital equivalent of a small shop or a big shopping mall.
The products sold on ecommerce stores can be both physical or digital.
Physical products, even though paid online, will still require shipping to get the customers. On the other hand, you can send digital products electronically once payment is received. This kind of flexibility allows pretty much every entrepreneur to get their goods in front of a wide audience.
Beyond that, online stores also allow the use of various business models. For example, in dropshipping, online store owners don't even need to hold an active inventory but simply act as intermediaries between customer and supplier.
Types of Online Shops
Irrespective of your business model, there can be many types of online shops. In some cases, there may even be overlapping of different categories. Some major types of online shops include:
Brand Store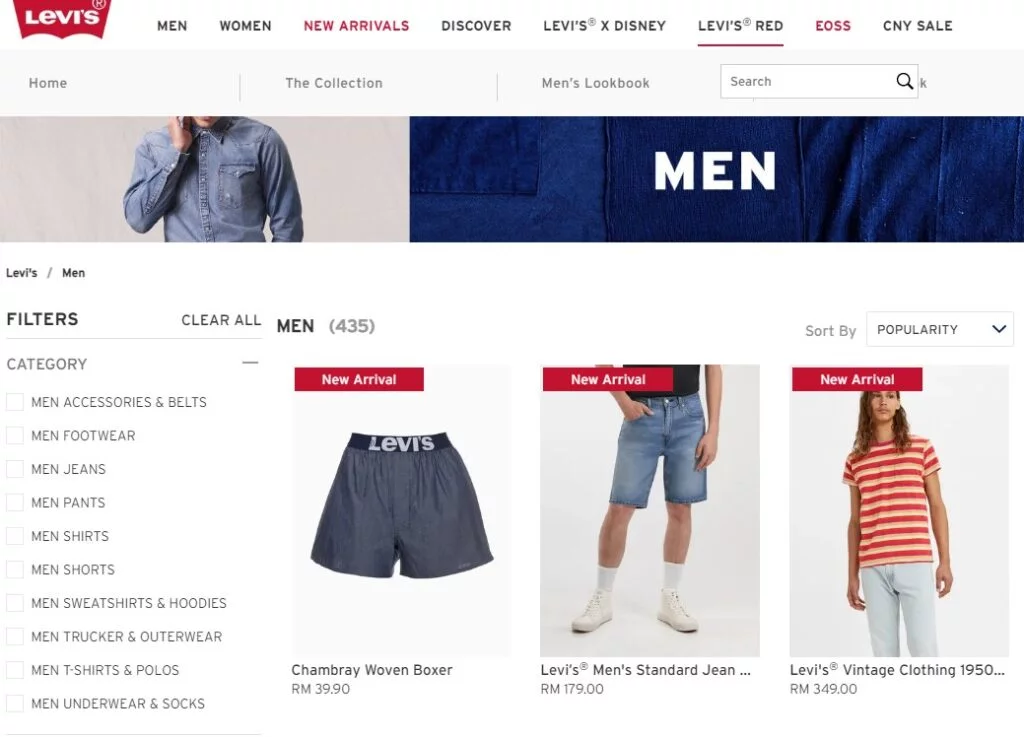 The brand store is generally the property of a single product brand or company. These online stores almost often act as a brand portfolio showcase, allowing them to feature their latest product collections.
Goods sold on brand stores will often closely follow the Manufacturer's Suggested Retail Price (MSRP). Examples of online brand Stores are nike.com, apple.com, and starbucks.com.
Single Seller Stores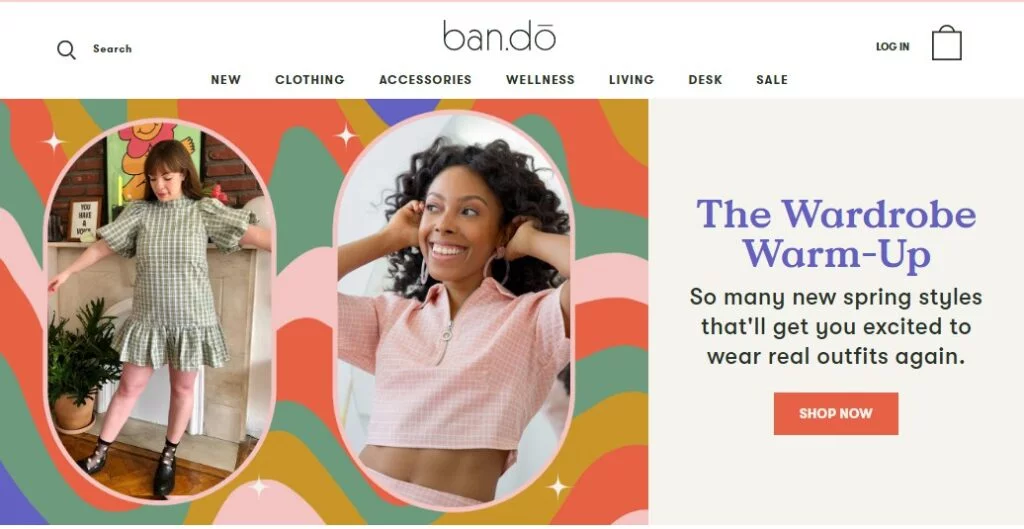 Thanks to the increasing ecommerce popularity, many online stores today fall into this category. Modern technology today easily supports the effortless creation of small online stores. This has allowed individuals to start their own ecommerce business even without any previous experience.
Single Seller Stores can sell products from either one or many brands. The difference between them and brand stores lies primarily in ownership. Single Seller shops are generally free to price products and select the range of items sold.
Online Retailers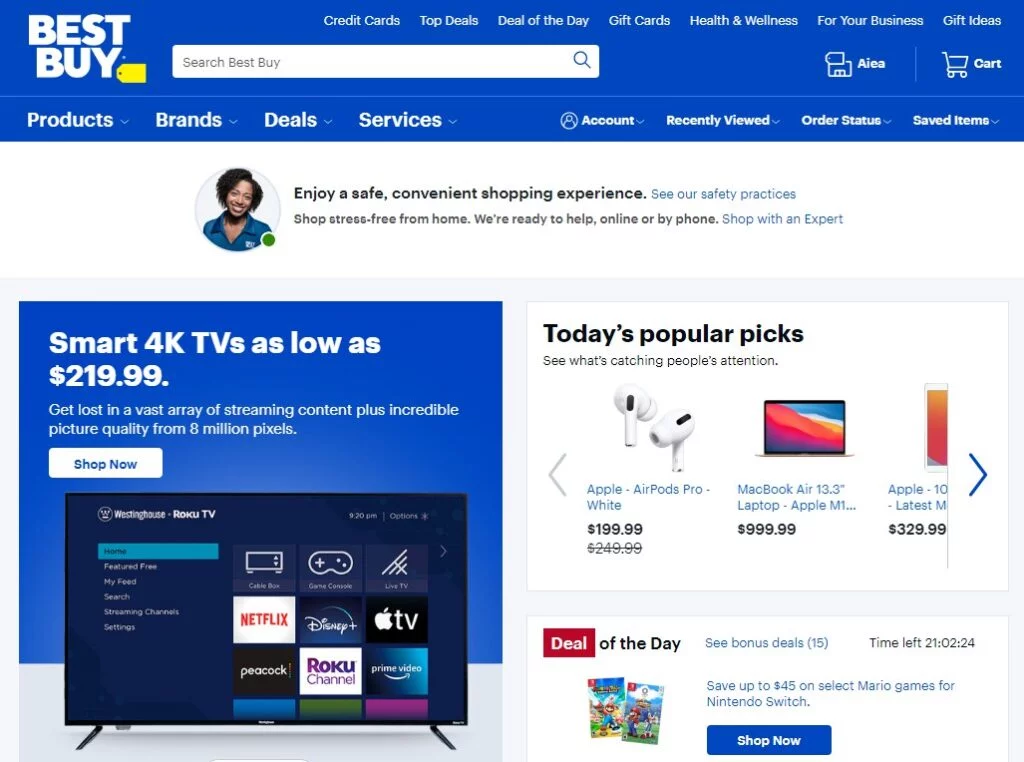 Businesses representing several brands can also build ecommerce sites to cover their entire product portfolio. For instance, an online retailer may sell products from Levis, American Eagle, Timberland, and many others.
These retailers will usually have extensive collections for a few select brands and categories. Some good examples of online retailers include harveynorman.com, bestbuy.com, and walmart.com.
Digital Marketplaces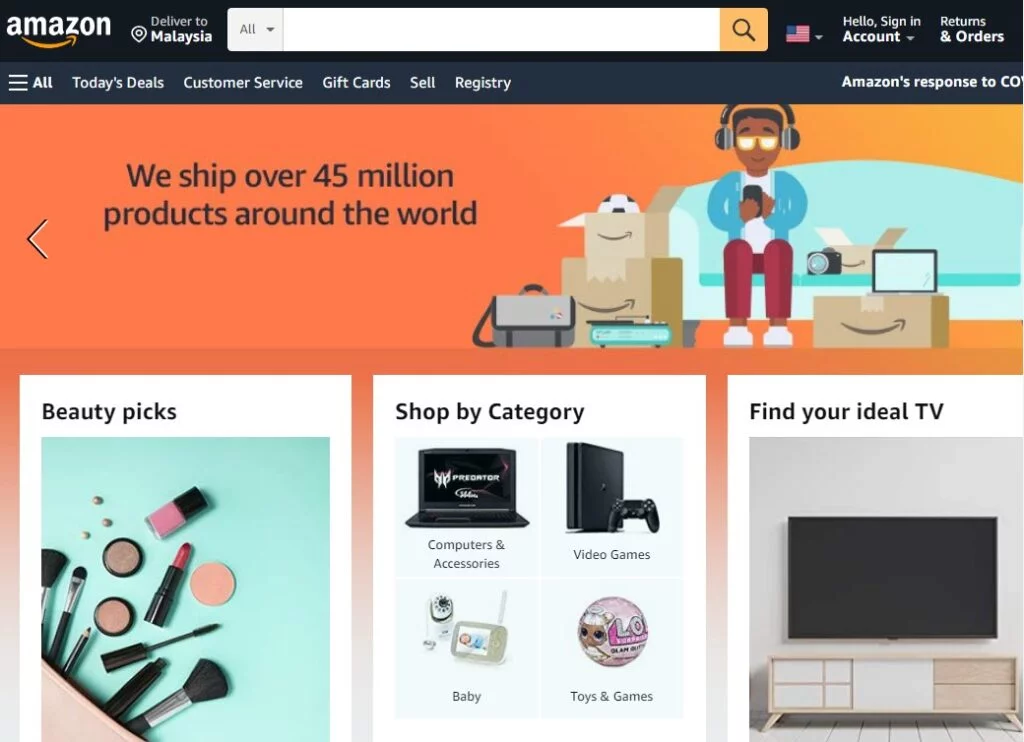 Another increasingly popular concept is the digital marketplace. These are the cyberspace equivalent of shopping malls that house many different sellers, offering a wide variety of products.
Amazon.com is one of the pioneers in this medium, but the current market has many new additions. Some like eBay follow Amazon globally, while others such as Tmall and Shopee have a more regional focus.
How to Choose Web Hosting for Online Shops?
Although ecommerce shops can have unique needs, several critical factors play an essential role in your web hosting choice. These include:
Speed and Reliability
Your website loading speeds play a crucial role in getting visitor traffic. Search engines like Google fancy websites that load quickly to recommend them to potential visitors. When we are talking about ecommerce sites, this flow of organic traffic can be the difference between success and failure.
Although many factors contribute to how quickly online stores load, many overlook the role of the web hosting provider. Make sure to find a proven and reliable host to avoid performance issues.
Security
Keeping your online shop and its visitors safe is very important. Aside from potential brand damage, if your store gets hacked, you may be subject to legal scrutiny.
Some providers may have partnerships with leading cybersecurity companies to protect their web servers, while others offer advanced security options to customers. Make sure you're covered from all sides.
Features
Due to the many dynamic sections in an online store, owners need to be clear on which features they need to run their store. This is especially true if you have more unique requirements, such as using a specific database type or application environment.
An ideal hosting solution for online stores should be agile enough to adapt to various needs. At the same time, the right feature/cost ratio needs to be maintained. Hosting prices can get high, especially in the long run, so avoid overpaying for features you likely never use.
Resources
Online stores often display many products dynamically. At the same time, the ability to handle large traffic volumes is necessary. All this means that sufficient resources need to be available on demand.
CPU, memory, storage space, and bandwidth factor in your online shop's success. If you fail to allocate enough resources, ecommerce sites may fail or perform erratically. Once this happens, customers will quickly lose confidence in your business.
Customer Support
When you're building your online store, the focus will naturally be on selling your products. Customer support from the hosting provider should always sit at the back of your mind.
Remember, though, things inevitably break sometimes.
When that happens to your ecommerce store, you will need a fast and responsive support team from your host to make things right. Take note of what support channels the hosting provider offers. Some may have a broad spectrum of ways to get help – live chat, phone, tickets, forums, etc.
Shared Hosting for Online Shops
Shared hosting is often the first type of web hosting that comes to people's minds. This type of hosting is readily available and usually at low prices. While this may seem difficult to resist, shared hosting is seldom very suitable in the context of online shops.
Here's why.
The underlying characteristics of shared hosting make it very difficult to recommend for ecommerce websites. Let's examine some of the pros and cons of this type of deal:
Advantages
Very affordable
Easy to manage
Widely available
Disadvantages
Performance can be erratic.
Less-than-ideal security
Limited control over the hosting environment
Still, there are some cases where you can consider shared hosting for online shops.
If you're starting a brand new store, launching it on a shared server can save some money on hosting costs at the beginning. As your traffic volume grows – you can migrate your site towards better web hosting plans.
Managed VPS Hosting for Online Shops
Virtual Private Servers (VPS) solve most of the problems related to shared hosting. Part of this is a much lower volume of users on one server, and another part comes from the isolated account environment.
But what if you don't know how to manage your own virtual server?
That's where Managed VPS hosting comes in.
Managed VPS plans offer all the benefits of owning a server without the need to be a technical wizard. In this type of hosting, the host takes on the responsibility for your account's technical management.
All you need to do is build your online shop and promote it to the world.
VPS is an ideal solution for online stores in so many ways. Let's check some of its benefits but the drawbacks as well.
Advantages
Dedicated resources for a more reliable performance
Isolated environment
Robust security
Customization control
Scalable for better growth
Disadvantages
More expensive compared to shared hosting
Some hardware limitations remain
As you can see, the advantages that a VPS offers to online shops are quite significant.
ScalaHosting and Ecommerce Websites
ScalaHosting offers a wide range of plans, but our Managed VPS solutions are particularly beneficial for online shops. Here are some of the reasons:
Price – With extremely competitive starting prices for Managed VPS plans, you will be hard-pressed to find a better deal. Managed plans at ScalaHosting start at extremely low prices ($9.95/mo), sometimes even lower than a standard shared package.
Customer Support – The ScalaHosting Team has a strong reputation for support excellence. You can contact us 24/7 via live chat, phone, and email – the first response time will be within minutes.
Innovation – ScalaHosting offers a few self-developed technologies that prove extremely helpful to online store owners. For example, SShield can help block over 99.998% of web attacks on websites in real-time.
Conclusion
Carefully consider the choice of web hosting when you want to build an online store. While most hosting types will work for starters, each comes with its own advantages and disadvantages. Make your choice based on a combination of factors, not just because of its amazing price tag.
Frequently Asked Questions
How much does it cost to set up an ecommerce website?
If you opt for a custom build of your ecommerce website, prices can be as low as about $1,000. Still, websites with more advanced functionalities can easily cost well over $10,000 once you include developer fees, licensing, and other related expenses.
What is the easiest ecommerce website builder?
Shopify and Weebly are two of the most popular names in the ecommerce website builder market. However, monthly fees on these platforms can add up significantly compared to self-hosted eCommerce websites.
Which type of hosting is best for ecommerce websites?
VPS plans are ideal for new and growing ecommerce websites. They offer users a strong mix of good performance, scalability, security, and reliability. With the right tools and hosting provider behind your back, you can focus on expanding your online business.
Was this article helpful?