If you already have a large-scale online shop or are looking to grow your business to new heights, you might be wondering whether WooCommerce is the right choice.
While the extension somehow got the reputation that it can't scale, that's far from the truth. In fact, WooCommerce has a lot to offer to larger businesses.
Let's take a look:
What is WooCommerce
WooCommerce is the most popular free ecommerce plugin for WordPress. It runs smoothly on all servers and is a great option for selling both physical and digital products. In addition, it integrates easily with most payment processors.
WooCommerce is intuitive and once integrated with WordPress, it can be used straight away. It's also quite flexible, allowing users to customize it to fit the specific needs of their online stores. And let's not forget that there's an abundance of WooCommerce extensions that enable you to add any functionality to your site.
While it all sounds good, a question still stands – can WooCommerce handle large-scale stores?
Is WooCommerce Suitable for Large-Scale Stores?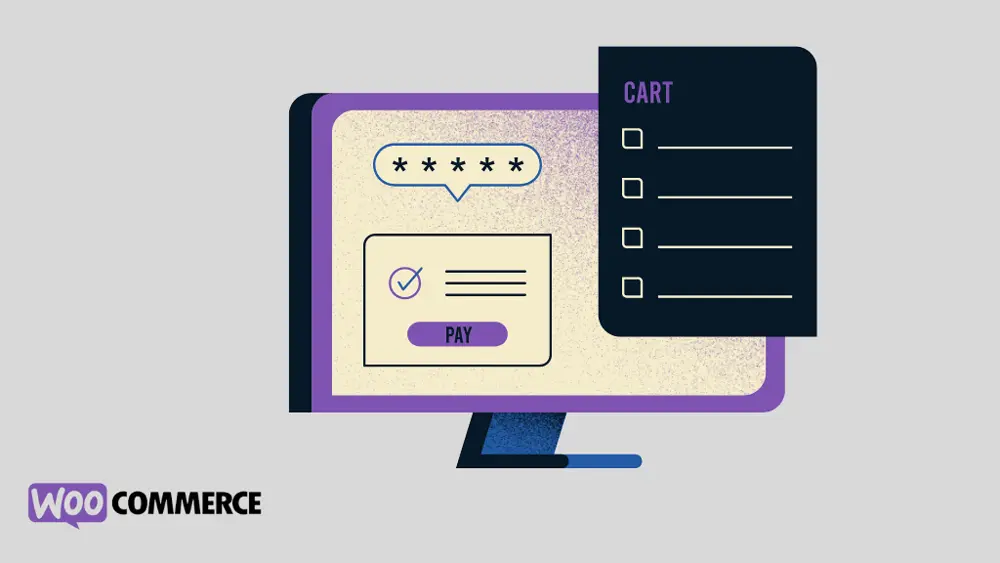 We're not exactly sure how the legend that WooCommece is not suitable for large-scale stores came to exist. However, there's hardly any truth in it.
In fact, some of the largest ecommerce platforms are WooCommerced-based. And there are good reasons for that:
Scalability
WooCommerce's code itself is created to scale and is frequently updated to improve performance. It can deal with a huge volume of simultaneous sales and spikes in traffic.
Users are not limited in the number of products that they can add to their shop. Be it 100 or 10 000 – WooCommerce can handle it.
Plugins
You can make use of the numerous WooCommerce plugins to take your store to the next level and improve your user experience.
You can get WooCommerce extensions to:
improve security
add customization options
optimize images
translate content into other languages
display appropriate currency to people from different locations
Most importantly, there are addons that can help you scale your website. Notable examples include Bulk Stock Management, TradeGecko, and ShipStation.
Security
Large-scale shops are often a target for cybercriminals. With that in mind, the WooCommerce team developed Password Protected Categories. Users can lock:
products
product categories
pages
tags
Customers will have to enter a password if they want to view the protected pages. Furthermore, they won't be able to add password-locked products until they enter a valid code.
Web Hosting
Choosing the right WooCommerce hosting isn't to be taken lightly. After all, this is going to be the foundation of your ecommerce website.
The most important things to keep an eye out for include:
security features – SSL certificates, 2FA, etc.
uptime guarantee
support options
storage
scalability
ScalaHosting has been in the business since 2007. Since then, we have had enough time and experience to develop multi-cloud solutions, perfect for growing your WooCommerce stores.
The offer includes our very own SPanel, an innovative cloud management platform that helps you easily run your website. Thanks to the SWordPress Manager, users get an additional layer of safety – the Security Lock. It enables admins to lock all files and directories so that no one can make unauthorized changes. All of that – at an affordable price.
If you already have an ecommerce store, our experts will migrate it with zero downtime. In case you encounter any issues, the support team is available 24/7.
Now.
Let's discuss large-scale WooCommerce stores. With examples.
What are Large-Scale WooCommerce Stores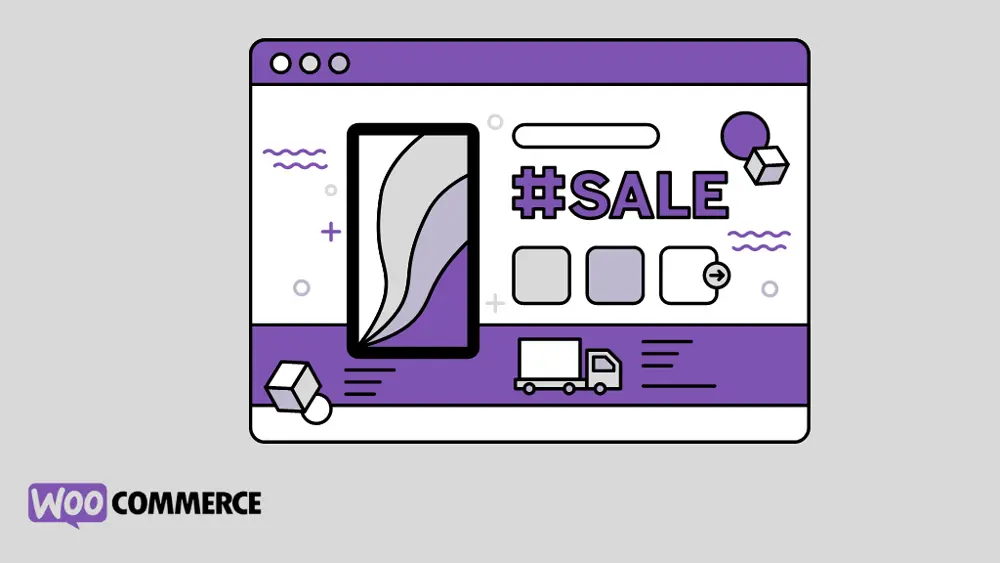 Usually, online shops that utilize WooCommerce and have 10,000+ products are referred to as large-scale stores. They often feature a good number of categories and subcategories, ship to different countries, and offer various payment options.
Examples of Large-Scale WooCommerce Stores
There are many websites that scaled effortlessly with WooCommerce, but the most notable examples include:
Weber
A global manufacturer of charcoal, gas, and electric grills, and grilling accessories, Weber has nine categories and 30+ subcategories. That's a lot of products.
All Blacks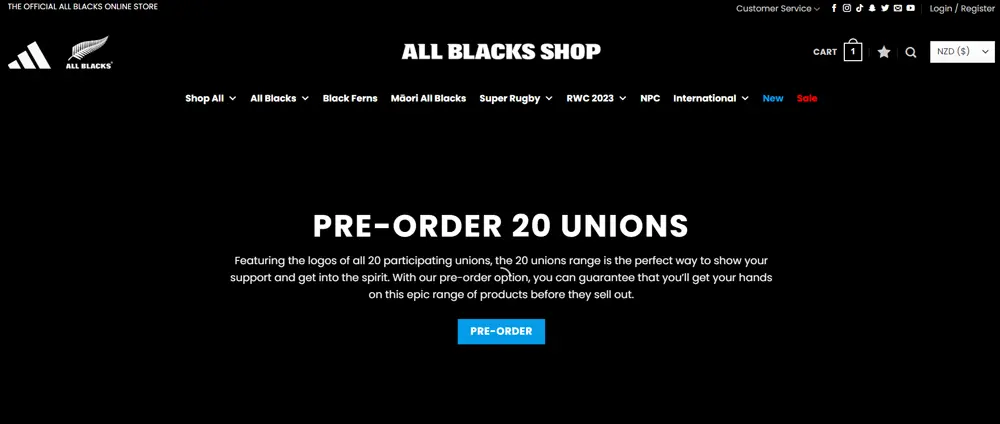 New Zealand's national rugby union team uses WooCommerce to sell merchandise on their online shop. The reason was simple – it easily integrated into their existing back-office systems.
ISC Sales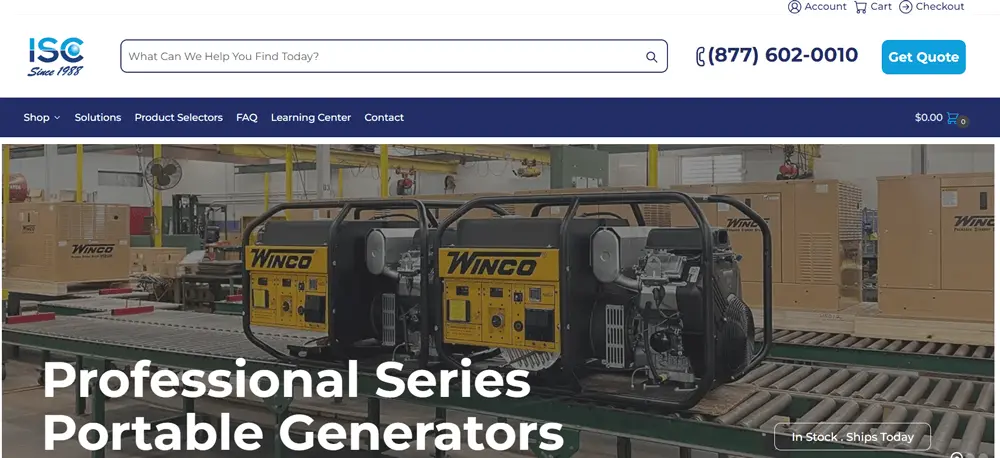 ISC Sales is an industrial equipment supply company. Their ecommerce platform features 17,000+ products, which definitely puts them in the large-scale category.
Manu Atelier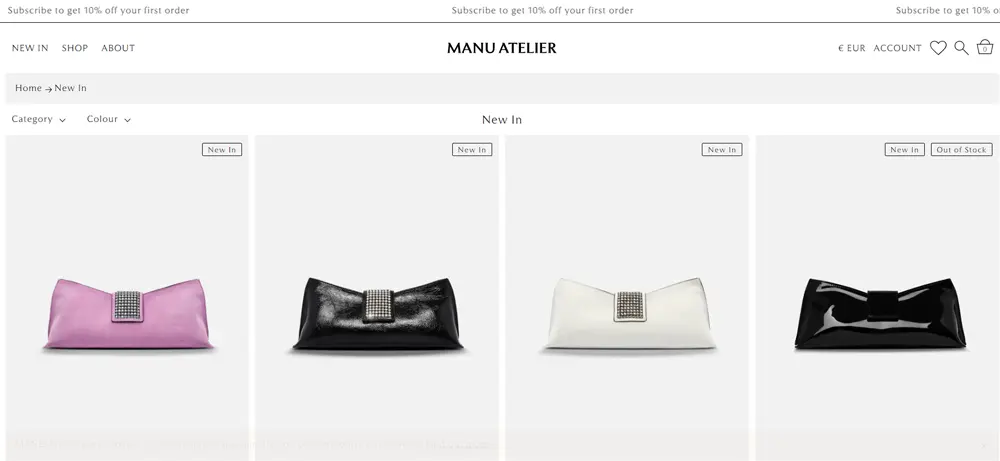 Manu Atelier is a Turkish brand, focused on luxury leather goods. Their online store offers handbags, shoes, and accessories. Thanks to WooCommerce, customers can see the appropriate currencies for their location.
Orange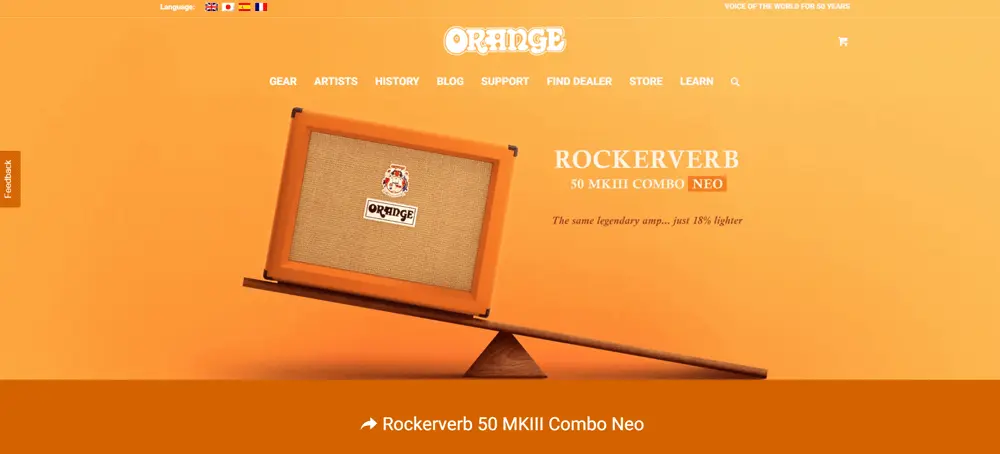 Music lovers are probably familiar with Orange, the English amplifier manufacturing company. Their WooCommerce-powered store features numerous amps for guitars and bass, instruments, pedals, and headphones.
Conclusion
As you can see, the myth that WooCommerce is not scalable is just that – a myth. Even the code itself was written with online store growth in mind!
Additionally, WooCommerce doesn't limit the number of products you can add, making it suitable for large-scale stores. There are also several extensions that can help you prepare your site for more traffic.

Of course, the foundation is what makes or breaks a store. So, choose your hosting vendor wisely!
FAQ
Q: Can I use WooCommerce for a large store?
A: Yes, you can use WooCommerce for a large-scale store. It has no built-in limits on products. The only thing you have to do is carefully choose a hosting vendor that allows scalability.
Q: What biggest companies use WooCommerce?
A: Among the biggest companies that use WooCommerce are Orange, AllBlacks, and Weber. BookRiot, Fuji Electric, and Dr. Scholl's also rely on the plugin.
Q: Is WooCommerce bigger than Shopify?
A: According to statistics from 2022, WooCommerce has 36.68% of the global market share while Shopify holds 10%. Judging by those numbers alone, WooCommerce is a more popular solution than Shopify.
Was this article helpful?