As an online business owner, looking at the data is the only way to understand and improve your performance.
With the right analytics tool, you can unlock powerful insights and get the most out of your WooCommerce store.
In this article, we'll talk about how WooCommerce Analytics can help you make smart decisions and get the most out of your store.
What is WooCommerce?
WooCommerce is a free e-commerce platform that allows store owners to set up and run an online shop. It is the most popular e-commerce solution in the world, powering over 25% of all online stores.
Woo is actually a plugin for WordPress, so users of the CMS will feel right at home with it. Still, you can utilize the platform as a standalone solution and take advantage of various add-ons developed specifically for the app.
WooCommerce offers a plethora of features, like accepting payments, managing products, setting up shipping and taxes, changing the site's outlook, and more.
What is WooCommerce Analytics?
WooCommerce Analytics is a data analysis tool developed by the team behind Woo. It lets store owners track how their website is doing and make decisions based on that data.
The tool lets you get valuable insights into sales, customers, product performance, marketing, and more. With WooCommerce's easy-to-use dashboard, store owners can look at key performance indicators (KPIs) and spot areas to improve.
The WooCommerce Analytics suite contains tons of useful reports that are neatly organized in comprehensive sections and regularly updated so you always have an accurate outlook on your business.
Why should businesses use WooCommerce analytics?

WooCommerce Analytics is important for automated reports because it gives you an accurate, up-to-date picture of your store's performance.
Businesses should use the suite to learn about the needs and preferences of their existing and potential customers, find areas that could be improved, and make data-driven decisions.
This means knowing which products are the most popular, finding trends in how customers interact with your business, keeping track of how well your sales are doing, and knowing how to divide your customers into groups.
Also, WooCommerce Analytics can give businesses information about managing inventory, shipping, and other points of the sales cycle. Entrepreneurs can use these insights to make better decisions about their sales and marketing strategies and create a better customer experience.
Let's take a closer look at how WooCommerce Analytics helps online stores grow.
Faster and easier data analysis
WooCommerce Analytics is a powerful tool that can help you streamline and simplify your data analysis process. Here are a few tips to help you get faster and easier data analysis using WooCommerce Analytics:
Use pre-built reports: WooCommerce Analytics comes with a variety of pre-built reports that can provide insights into your store's performance, including sales trends, customer behavior, and product performance.
Customize reports: You can also customize these reports to focus on specific metrics or time periods that are most relevant to your business.
Utilize filters: With WooCommerce Analytics, you can apply filters to your reports to narrow down the data and focus on specific segments of your customer base or product catalog.
Set up automated alerts: To stay on top of important changes in your store's performance, set up automated alerts that notify you when key metrics reach certain thresholds.
By following these tips, you can make the most of WooCommerce Analytics and get faster and easier data analysis for your online store.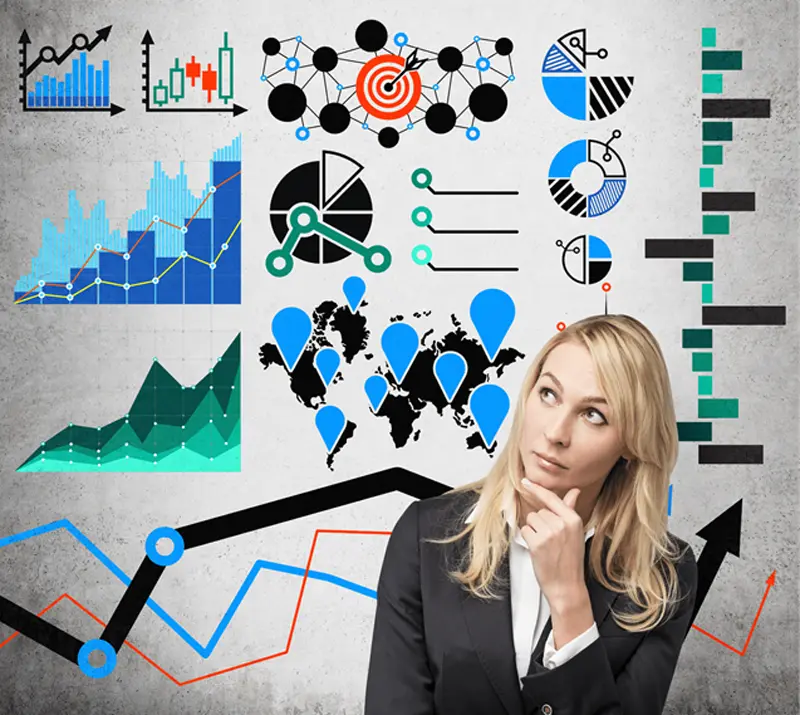 Monitoring store performance
WooCommerce Analytics provides a wealth of data and insights that can help you monitor the performance of your online store.
To get started, log in to your WooCommerce dashboard and navigate to the Analytics tab. Here you will find a range of reports and visualizations that can help you track important metrics such as sales, revenue, customer behavior, and more. Some key areas to focus on include:
Sales Overview: This report provides an overview of your store's sales activity over time, including total sales, orders, and average order value.
Customers: This report allows you to track customer behavior, such as new vs. returning customers, purchase history, and lifetime value.
Products: This report provides insights into your top-selling products, inventory levels, and product trends.
Marketing: This report tracks the effectiveness of your marketing efforts, including referral sources, ad campaigns, and social media engagement.
By regularly monitoring these reports and using the insights they provide to inform your business decisions, you can optimize your store's performance and drive growth over time.
And with WooCommerce's user-friendly interface and intuitive reporting features, it's easy to stay on top of your store's analytics without getting bogged down in complex data analysis.
Improving customer experience
Improving the customer experience is an important part of running a successful business, and WooCommerce Analytics can be a valuable tool for achieving this goal. By using analytics to track customer behavior, preferences, and purchasing patterns, you can gain insights into what your customers want and need from your business.
Some tips for using WooCommerce Analytics to improve customer experience include:
Analyzing customer data to identify trends and patterns in purchasing behavior;
Using this information to personalize the customer experience by offering targeted promotions or product recommendations;
Improving website navigation and design based on customer feedback and analytics data;
Tracking customer satisfaction and engagement metrics such as reviews, ratings, and social media activity.
By leveraging the power of WooCommerce Analytics, you can gain a deeper understanding of your customers and their needs, ultimately leading to a better overall experience for them.
How to Use Analytics for Your WooCommerce Store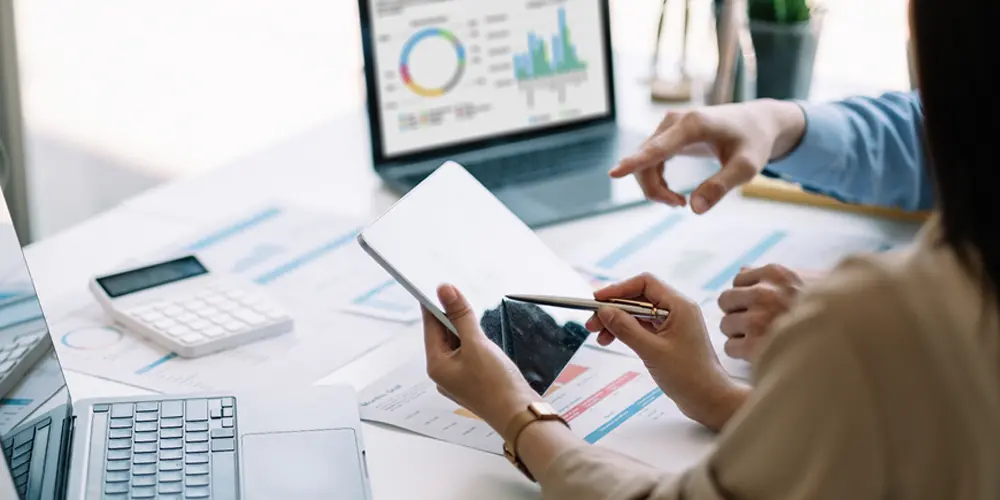 Setting Up Your WooCommerce Analytics
Sign up for the Google Analytics service: First, sign into your WooCommerce account and click Plugins on the left-side menu. On the Plugins page, click Add New. Enter "WooCommerce Google Analytics" in the search bar and click Install Now.
Enter your tracking code: Once you've installed the plugin, you'll need to enter your tracking code. The analytics service usually provides this information, which you can find on the site where you set up your site.
Set up custom reports: Setting up custom reports is the next step to properly configuring your WooCommerce analytics. This will allow you to track specific data points and gain insights into your store's performance. You'll likely need to consult the analytics service to help set up custom reports or simply follow the steps provided by the developers.
Monitor your analytics: Once you've set up your WooCommerce analytics, you'll need to monitor them regularly. This will help you spot any issues with your store's performance and make the necessary changes. Make sure to check your analytics regularly and adjust the settings of your online shop accordingly.
Analyzing Your WooCommerce Analytics Data
Track website visitors: Tracking visitors is the best way to start analyzing your WooCommerce analytics data. By doing this, you will understand where your visitors are coming from, what pages they visit, and how long they stay on your website. This information can help you find new ways to market your business, find out what content your audience likes, and determine which pages need work.
Analyze customer behavior: To understand how customers interact with your website, analyze their behavior. Check out metrics such as page views, average order value, which products are the most popular, and which customers are more likely to purchase.
Identify trends: Analyze your data over time to understand what drives customers to your site. For example, you can find seasonal trends by watching how user behavior changes over a week or a month. Analyzing this information can also help you identify potential opportunities or challenges.
Optimize your website: Use your analytics data to optimize your website. Consider metrics such as website speed, checkout process, and product page design to identify areas for improvement. Optimizing your website can improve the customer experience and increase conversion rates.
Making Data-Driven Decisions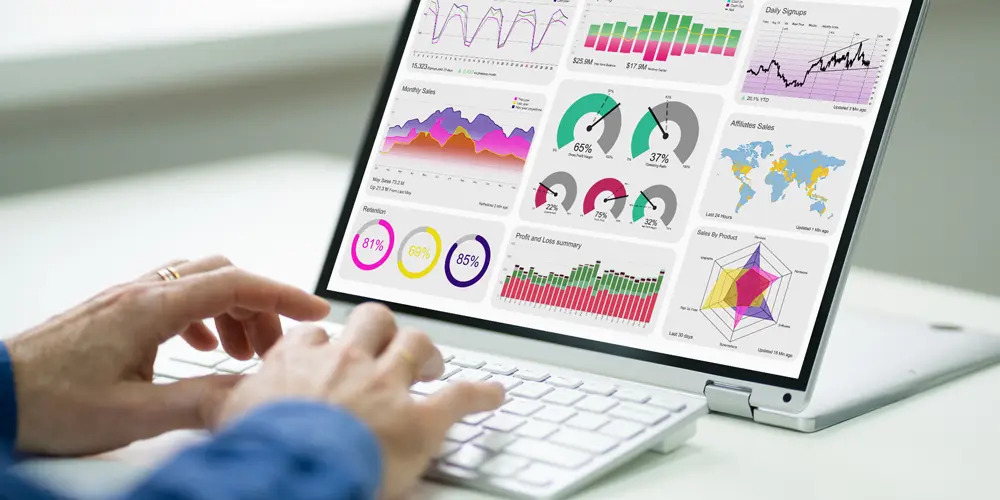 Use your data to identify opportunities for improvement: When you look at your data, you can find ways to improve your processes or products. Look for trends in customer feedback, sales figures, and production costs, and use that data to identify areas for improvement.
Set goals and objectives based on your analytics data: Once you've found areas where things could improve, you can use your data to set goals and objectives for your future changes. Establish key performance indicators (KPIs) to track progress and success.
Create an action plan to implement changes: Now that you know what needs to be improved and have set your goals and objectives, make a plan for those changes. Use your WooCommerce analytics data to determine how much it will cost, how long it will take, and what resources will be needed to carry out the plan.
Monitor progress and adjust the plan as needed: Finally, monitor and adjust the plan as needed. Track KPIs and other metrics to gauge progress and use that to make improvements on the go. Regularly review your data to ensure you're on track to meet your goals.
In conclusion, WooCommerce analytics is a handy tool for businesses that want to learn more about their customers and boost their sales. Owners can make better decisions to help customers achieve their goals by leveraging their behavior data. So, if you're ready to take your business to the next level, now is the time to use WooCommerce analytics.
FAQs
Q: How do I get reports from WooCommerce?
A: Log in to your WordPress dashboard and navigate to the WooCommerce tab. Click on the Reports option in the left-hand sidebar from there. This will take you to a page to view and download various analytics, including sales by date, product, category, coupon, and customer. Simply select the type of report you want to generate and choose your desired date range.
Q: How do I set up analytics in WooCommerce?
A: You must install or integrate an analytics plugin with a third-party tool like Google Analytics. Once you have the plugin or tool, you can track important metrics such as pageviews, conversion rates, and average order value. You can also use analytics to monitor the effectiveness of your marketing campaigns and identify areas for improvement.
Q: How do I get customer data from WooCommerce?
A: All you need to do is log in to your WooCommerce account and navigate to the Customers tab. From there, you can view a list of all your customers and their associated data, such as their order history, contact information, and billing details. If you need to export this data for use in another application or system, you can do so by selecting the Export option and choosing the file format you prefer.
Was this article helpful?