How Many Visitors Can Shared Hosting Handle?
Among the plethora of different types of hosting offers, undoubtedly the most clients utilize shared servers. That shouldn't come as a shock — the service is as affordable as they come and often gives more than enough resources to handle the average website.
The shared hosting market has been steadily growing for the last few years, reaching a whopping $18.6 billion in valuation worldwide. With prices often varying from $3/mo to $10/mo, it's no wonder so many people are flocking to get their own website.
But that leaves the big question:
How many visitors can shared hosting handle without affecting your site performance?
As every web project is inherently different, many factors can influence page load times — your hardware, software configuration, number of people on the same server. Still, any reliable hosting provider should be able to ensure that at least 2000-3000 visitors daily, or 50,000 users monthly can view your pages without service interruptions.
Let's take a closer look at how we came up with those numbers.
What is Shared Hosting?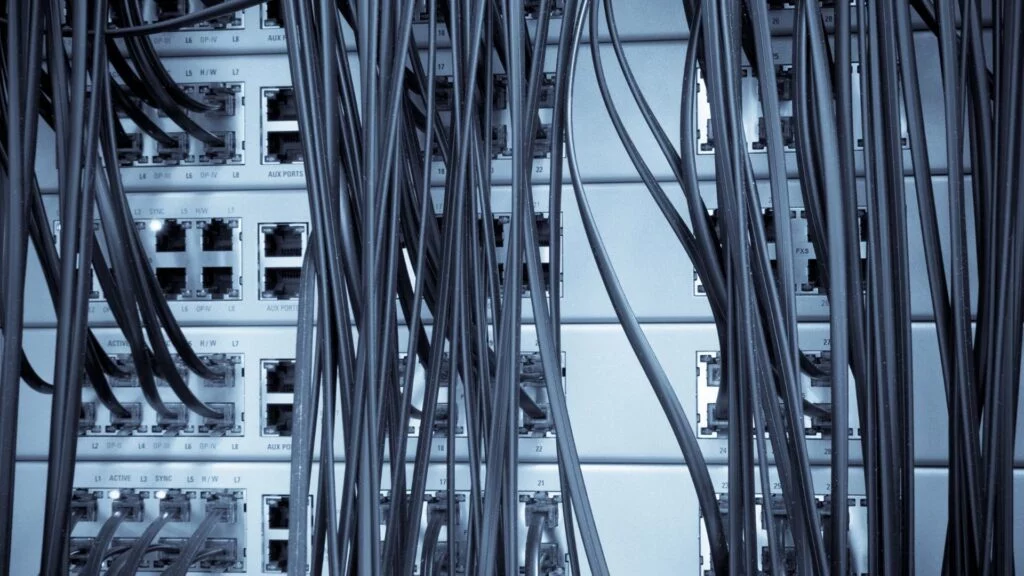 Web servers are very powerful machines, each one capable of handling hundreds, even thousands of websites. The shared hosting service outlines the act of splitting a physical server into multiple instances, each dedicated to a different client. All users utilize the same system resources, including CPU, RAM, disk space, and bandwidth.
Think of shared services as your first step in hosting. Still, most providers give you so much resources and support that you may never have to upgrade. Pair that up with some amazingly low price rates, and you'll get a good idea of why shared hosting is the most popular service for personal and small business websites.
Here are some other essential things you should know before you choose your next hosting provider.
Shared Hosting Pros and Cons
There are three main reasons why shared hosting is the "weapon of choice" for most webmasters:
PROS
Easy to Use — Shared hosting is an entry-level type of deal, so the needs of first-time and inexperienced users are held in the highest regard. You do not need any previous technical knowledge as everything is just a few clicks away — software installation, email setup, domain management. Every reliable shared host also keeps an extensive archive of tutorials and support guides for extra assistance.
Low Prices — Starting with your first online project, you rarely have heaps of money to invest. Taking a business off the ground comes with a lot of costs, and you don't want to add expensive hosting services to that. Shared solutions are extremely affordable, making them the preferred platform for startups. With prices often going around $3/mo — $9/mo practically anyone can build and publish a website online.
Expert Support — Instead of spending time and money into hiring and training your own support staff, you can easily just pick a shared host with an in-house technical team. Hosting employees already have the specific knowledge needed and help for free as part of your service. You can often contact support 24/7 via multiple channels and ask them to assist in software installations, account management, or technical issues.
CONS
Out of all the good things you can get from shared hosting, there are some risks you need to watch out for.
Performance Issues — Shared clients often have mixed opinions when it comes to their website performance. That's because of the nature of the service — when all users share the same assets, nothing can stop one taking more than the others. And when you have multiple customers abusing the fair share of system resources, that will inevitably affect the overall performance in a bad way. Server overcrowding is a pressing industry issue as well, with providers cramming their machines with hundreds of accounts, all utilizing the same CPU and RAM simultaneously.
Security Risks — Similar to your speed and uptime, your server neighbors can have a negative influence on your website security. Even if you put up the most impenetrable walls around your account and apply the latest virus and malware filters, there is no guarantee a hacker can't breach another user on the same machine. To put it simply — you're only as secure as the most vulnerable client on the server.
No Administrative Access — A shared account gives you basic control over your software and security. If you are looking for more advanced customizations, you need to switch to a VPS solution at least, where your resources are isolated. Tinkering with the server settings will affect all the clients on the machine, so it's no surprise that shared providers won't allow it.
What Affects Shared Hosting Performance?
To better understand how many visitors can shared hosting handle, we have to first outline the factors that affect your website performance. For starters, you can check with your host about the type of servers they are utilizing, the amount of CPU and RAM they usually pack, and the ability to scale. This will give you a general idea of what you're working with. The approximate number of clients per server is also great to know, though hosts will rarely share this information.
Once you upload your website, you can run some benchmark tests to see how fast everything loads and what could be improved. Third-party tools like Pingdom and GTMetrix give you enough detailed information and optimization tips to further speed up your pages.
Still, keep in mind that many factors can influence the numbers. Things like pinging server location, current load, and other clients' activity can often lead to fluctuating results. That's why it's always a good idea to utilize a few tools and run numerous tests at different times to minimize the risks of false positives.
Optimizing Your Shared Hosting
Knowing all of the above, you can see how some hosts will handle your website visitors better than others.
Take Scala Hosting, for example.
Our company configures shared hosting services in a way where neighboring accounts can have very little effect on your own. You get to enjoy industry-leading hardware technology with enterprise-grade SSD and 10Gbps network connectivity.
This allows the average Scala shared server to easily handle up to 3000 daily visitors and up to 100,000 visits monthly without negative effects on the site performance. And those are just the values, for the entry-level plan, choosing the Pro or Advanced deals can raise the bar 2x–4x times.
But the best solution for handling a huge number of visitors is undoubtedly the Cloud VPS Hosting packages.
As there are significantly fewer clients on one physical server, virtual server users get heaps of system resources. So much so, that even the most cost-effective VPS solution can handle at least 20,000 daily and 600,000 monthly visitors without breaking a sweat. Compared to similar providers in the niche, only high-tier servers can boast such numbers.
The enhanced scalability is another significant advantage of VPS machines as you can simply add more resources as your traffic grows. For example, a single CPU core is just $6/mo additionally but gives enough power to smoothly accommodate a few thousand more visitors per day.
Finally, Scala Hosting has developed its in-house solutions for hosting management (SPanel) and server security (SShield), which are in tune with the ultimate goal of keeping your website fast and functional regardless of the traffic.
Conclusion
While there is no straight answer to the question of how many visitors can shared hosting handle, you can expect any reliable provider to ensure a safe environment for at least 2000-3000 visitors daily or 60,000-100,000 on a monthly basis. If you are looking for something more than that, a managed VPS server would be a much safer bet.
FAQ
Q: How many visitors can WordPress handle?
A: WordPress is based on a PHP/MySQL architecture, so its needs aren't inherently different from many other web building apps out there. The software can easily run on a shared server, so the same traffic factors apply — data center location, hosting setup, number of clients on a single machine.
WordPress-wise, you need to make sure you don't bloat your website with unnecessary plugins and always keep everything clean and updated. Any old or inactive add-on and theme can severely cripple your website performance.
Q: How many servers do you need for 1,000,000 visitors?
A: Even though it depends on the hardware and system resources, any decent server can easily handle even more than a million users. Of course, that is provided you use a VPS solution with very few other users or rent an entire dedicated server for your needs alone.
Q: Who is Shared Hosting good for?
A: Because of the low prices and money-back guarantees, the doors are wide open for anyone to try a shared server. Apart from student and hobby projects, many businesses also find this service perfect for bringing their brand and products online. There is no need for substantial initial investments, so startups and SMBs are often taking advantage.
Was this article helpful?