Are you looking to choose the perfect Joomla hosting provider and unlock the power of your online presence? Then you're in the right place. This article will be your trusted companion, guiding you through the labyrinth of web hosting options and unveiling the secrets of success for your Joomla-powered website.
So, shall we?
What is Joomla?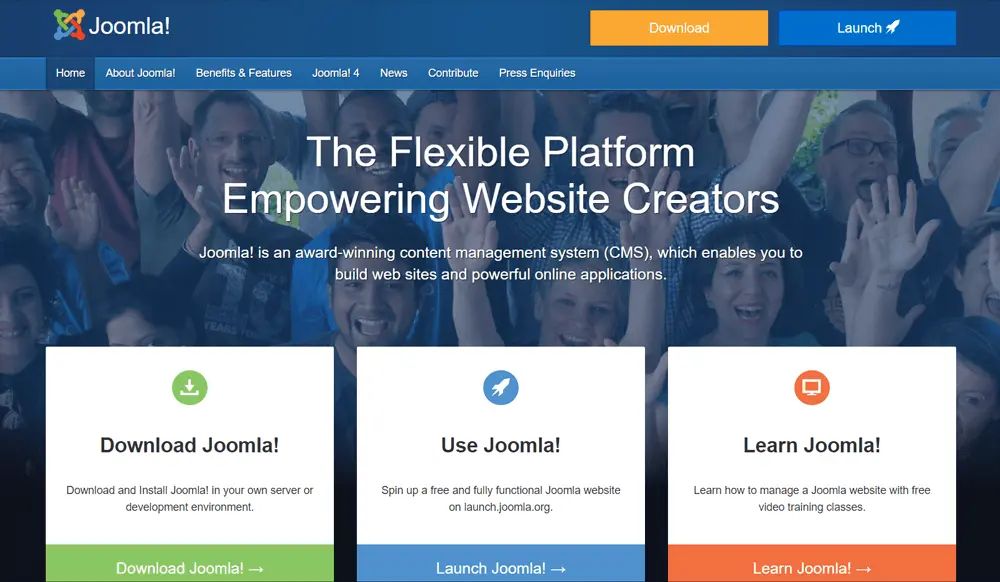 Joomla is a powerful and user-friendly content management system (CMS) that puts you in control of your online presence. Thanks to the platform, you can develop, manage, and enhance your website without breaking a sweat. It offers countless customizable templates, plugins, and features that give you the freedom to shape your online identity exactly the way you imagine it.
So, whether you're a business owner, a creative professional, or a passionate blogger, Joomla will serve as your virtual architect, laying the foundation for an impressive digital project that captivates visitors and drives your success forward.
Why Joomla?
In a digital world filled with countless options, Joomla stands tall as a beacon of reliability, versatility, and creative freedom. But what makes Joomla the go-to choice for website owners?
Let's find out!
You want a sleek and professional business website? Or perhaps a vibrant and engaging personal blog? Joomla's got you covered! Thanks to its extensive customizable templates and features, you can build a website that will certainly impress your visitors!
Not everyone is a tech wizard, which is why Joomla is a preferred CMS by many. You don't have to be a coding genius to navigate through its interface or make updates to your website. Thanks to its user-friendly design, managing your content or adding new features is just a few mouse clicks away.
One of the greatest Joomla aspects is its active community. You can find a helping hand from many forums and online resources that support the CMS. You can troubleshoot assistance or connect with like-minded people from the community to improve your website-building journey.
Joomla's regular updates and robust security measures will protect your site from all kinds of vulnerabilities and potential threats. You can have a peace of mind knowing that your website and valuable data are in good hands.
It's not a secret that the online landscape is a very competitive field. So being one of the first to come up in the search results is definitely a part of many website owner's checklists. Which is what makes Joomla an excellent choice for many – you get built-in features for SEO, customizable URLs, metadata management and many more useful tools to improve your ranking and attract more organic traffic.
Joomla Hosting Requirements
To run the latest stable version of Joomla, you will need Apache, Nginx, or Microsoft IIS for the web server.
Multiple databases are supported as well, including:
MySQL
PostgreSQL
SQL server
PHP – the higher the version, the better the performance.
Secure Sockets Layer
While some sites may still be running without an SSL certificate, these are absolutely necessary, especially if you want a good flow of organic search traffic. Although many web hosts offer free SSL solutions, some may make the process difficult for you.
ScalaHosting offers free SSL certificates with all Joomla plans for your convenience. If you need something better, you can also choose from the range of commercial SSL certificates available. Our support team will fully assist you in setting up the SSL on your website.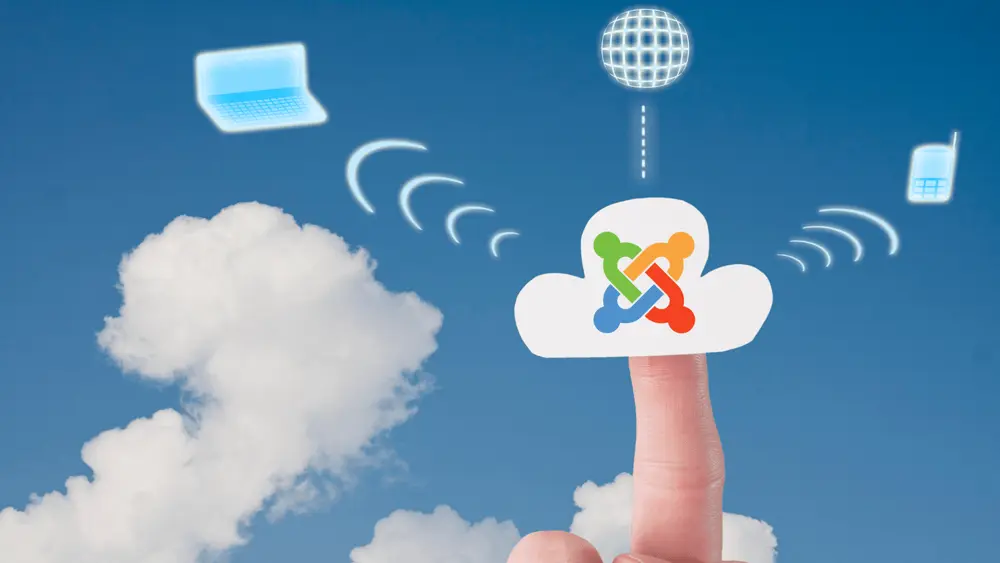 Joomla Challenges for Site Owners
As a web-based application, Joomla too encounters similar challenges to other platforms in its category. For example, it requires additional resources and specific prerequisites on your server to operate smoothly. This is essential for the online experience of both website owners and visitors.
Environment Requirements
Almost all web-based applications will need the traditional stack to run. This includes:
Operating System (OS)
Web server
Database
PHP
Performance Conundrum
Due to the dynamic nature of content on Joomla sites (which requires interaction with databases), it's important to have a web hosting plan that provides sufficient and scalable resources. If you are lacking the necessary CPU and RAM to handle all incoming web traffic, you are losing on performance, which could lead to many other problems down the line.
Moreover, modern websites often incorporate feature-rich and media-heavy content slowing the loading time of all pages. This is risky mostly in cases where the site owner uses shared hosting.
Technical Issues
If you're currently considering unmanaged hosting plans, it's important to note that Joomla sites may require additional effort for preparation and ongoing maintenance. Simply put, the level of effort largely depends on the specific type of hosting plan you choose.
Certain Virtual Private Server (VPS) or Cloud plans can demand more time, effort, and technical expertise to manage effectively. And while some users may be comfortable with this level of involvement, it's crucial to consider the trade-off. Handling the technical aspects of your hosting can consume valuable hours that could otherwise be dedicated to marketing your site or developing valuable content.
Limited Scalability
Opting for the cheapest hosting plan may initially seem like a budget-friendly choice, but there are some limitations you need to consider. Shared hosting, for example, does not give you guaranteed resources so your website performance can greatly vary.
This brings us to the next important aspect of this article. To choose the best hosting option, you need to better understand your needs. So, let's talk about what you have available on the market.
Website Hosting Solutions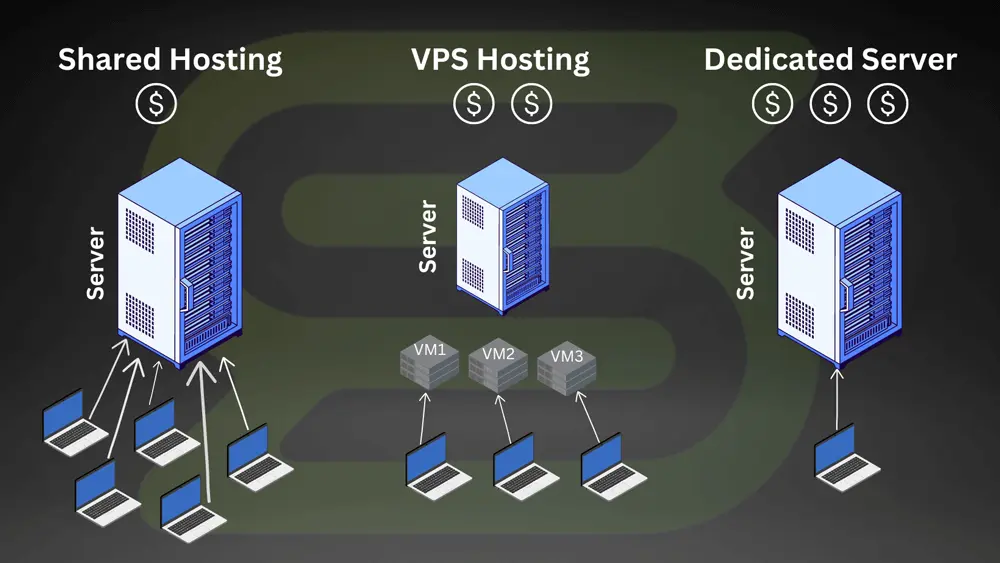 Web hosting plans differ in pricing, characteristics, and feature set. While most of us are typically concerned about pricing, it is the other two aspects that mainly affect how well our websites perform.
Shared Hosting
The cheapest and most easily managed of all web hosting plans is the Shared one. In fact, this type of service can be ideal for where performance isn't an absolute requirement.
Shared hosting plans allocate resources on demand from a shared pool. When your site needs them, it will make a request, and if nobody else is using those resources, they will temporarily be allocated to you. This can lead to performance problems caused by wait times if the server is always busy and handling too many requests.
Virtual Private Server (VPS)
VPS solutions are the mid-way between shared hosting and dedicated servers. They offer much of the same benefits in speed, scalability, and features that dedicated servers have at a fraction of the price.
Most Joomla sites will be able to perform exceptionally well on VPS hosting accounts, which is why they are highly recommended. The key drawback is the technical skill needed to handle these accounts. But the good news is that you can overcome that with a Managed VPS hosting plan.
Dedicated Server
Dedicated servers are the most expensive and challenging to manage and maintain among all web hosting plans. They are essentially entire servers for your private use – something that may lead to high-cost overhead.
In terms of performance, privacy, and security, though, dedicated servers are among the best choices for Joomla. They're a good option for running high-demand business sites or big ecommerce projects.
Multi-Cluster Platforms
Only if there was a new modern solution for web hosting…
We have good news for you – there is!
Multi-cluster platforms provide a robust and scalable infrastructure that can handle the demands of large-scale Joomla deployments. This type of hosting uses multiple servers and dedicated resources to ensure increased availability, better performance, and seamless scalability. Clustered hosting plans combine the advantages of dedicated resources with the flexibility and security a Joomla site owner needs.
How to Choose the Right Joomla Hosting Provider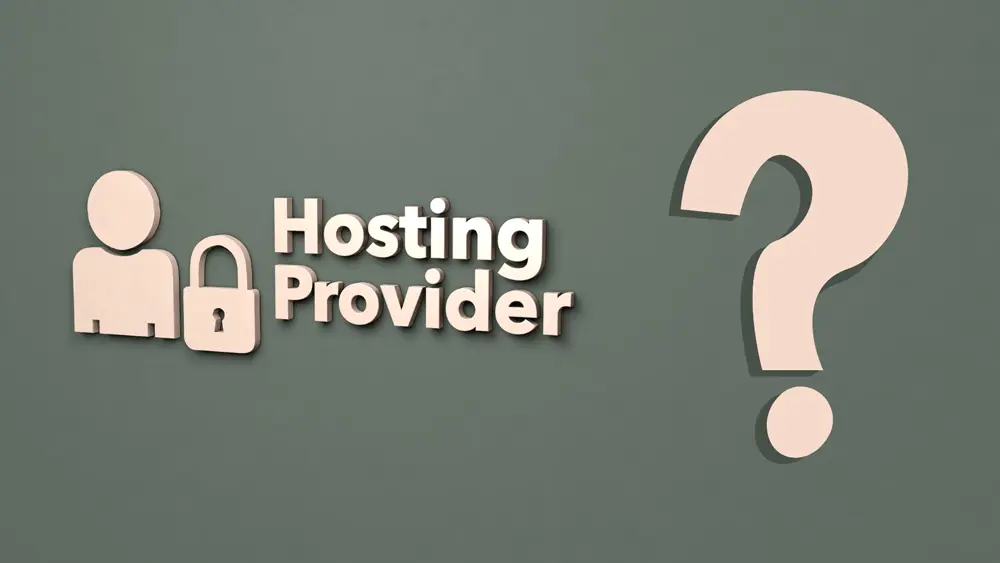 Naturally, there are some specific factors you need to consider when looking for your perfect Joomla host. Some of these include:
Speed: Look for a hosting company that can offer you excellent performance and ensure your Joomla site will load fast enough. No one wants to wait around for a slow-loading page, right?
Reliability: You need a hosting provider that's reliable and dependable. Seek out a host with a solid track record of uptime and solid service-level agreement (SLA).
Support: It's always good to have someone to rely on. Go for a hosting company that offers 24/7 customer support through different channels for your own comfort. A responsive and helpful support team can be a game-changer for any Joomla site owner.
Security: Safety first, my friend! You have to protect your website from hackers and malware so you don't lose any vital or confidential information. Find a hosting provider that takes security seriously. Ask for measures like firewalls, regular offsite backups, and SSL certificates.
Scalability: As your website grows, you'll want a hosting provider that can keep up with your success. Look for scalability options that allow you to upgrade your hosting plan as your needs expand too.
User-Friendliness: We can't all be tech experts, and that's perfectly fine! That same reason makes it important to choose a host with an intuitive and user-friendly control panel. This will make it easier for you to manage your Joomla website without pulling out your hair.
Price: While it's tempting to go for the cheapest option, remember that quality often comes with a fair price. We advise you to compare the features each provider offers and see if the price clicks with it.
Also, taking a look at the customer reviews is a good way to define the mass satisfaction with the concrete provider. Focus on a good balance between affordability and value.
ScalaHosting as a Reliable Solution for Joomla Websites
ScalaHosting has a rich history working with the CMS and is proud to be recognized as an official partner of the Joomla project. Our hosting services cater to thousands of websites built with Joomla, and our clients consistently find our cloud VPS plans to be an excellent match to their needs. Why?
Our environment is optimized to deliver scalable resources that prioritize performance, so we always ensure your website runs smoothly. We like to give you full control over your server and website, so we offer a range of exceptional tools to enhance your hosting experience:
Get in touch and learn more about us, our services, and what we can do for your Joomla website.
Wrap Up
Remember, your hosting provider should be an expert in all things Joomla. This means focusing on aspects, such as a stable and secure environment and a lightning-fast performance. So, take your time, explore your options, and find the provider that aligns with your needs.
Frequently Asked Questions
Q: Is Joomla free?
A: Yes, Joomla is a free, open-source CMS. However, to run a Joomla site, you will still need a web hosting plan and a domain name.
Q: Does Joomla offer web hosting?
A: No, Joomla itself doesn't offer web hosting. You will need to seek the services of a dedicated host that offers Joomla-optimized plans or customizable accounts.
Q: Is Joomla better than WordPress?
A: Both Joomla and WordPress have their advantages. Joomla is particularly suitable for complex websites that require extensive content management capabilities. WordPress, however, is known for its user-friendly interface and vast plugin ecosystem. That makes it ideal for bloggers, small businesses, and users with no technical experience looking to set up a new website. It all goes down to your needs.
Was this article helpful?