Although it's the world's second most popular platform of this kind, Joomla powers only about 3% of all CMS-based websites. Compare this to the 60% share WordPress has, and you'll see that many people don't even consider Joomla when picking a site-building application for their projects.
But are they making a mistake?
We're not prepared to make this claim.
What we want to say, however, is that you shouldn't ignore Joomla's top features and benefits.
Let's explore some of them.
It's Free
When Joomla's core development team created a fork of the Mambo CMS, they were determined to build an open-source platform that is free to use for anyone. Nearly two decades on, Joomla remains firmly grounded in these principles.
The core is available at https://joomla.org, and you can download it and use it for as many projects as you want without paying a penny.
It's Easy to Host
Joomla's system requirements are fairly standard. It needs PHP and will work with MySQL and PostgreSQL databases. It can be powered by pretty much all popular web servers, including Apache, Nginx, LiteSpeed, and Microsoft IIS.
Joomla will happily run in most hosting environments, and you should have no problems finding a provider for your site. The content management system isn't too resource-intensive, either, so you can host your project on a cheap shared plan during the initial stages of development.
You Can Start Work in Minutes
Installing Joomla involves:
Extracting the core files.
Creating a database.
Connecting the database to the CMS.
Although it may sound like a lot of work, it's a pretty straightforward job if you pay attention to the steps.
However, to make your life even easier, most providers give you access to a one-click installer with your hosting account. With it, you simply set your Administrator login credentials and choose the site's root folder. The installer takes care of the rest, and you can start work on your project without wasting time.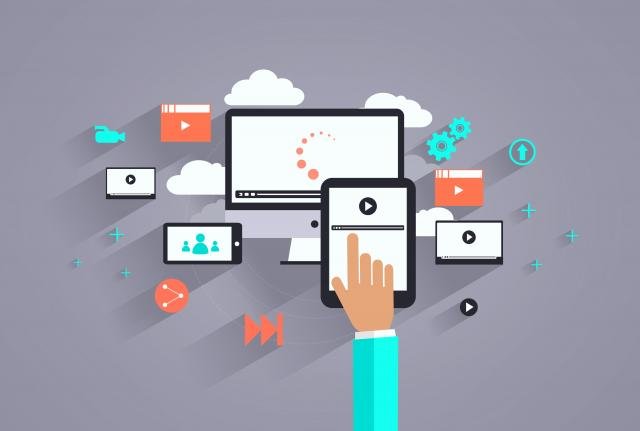 It's Easy to Use
Joomla is often accused of being too complex for complete beginners. Indeed, some of the newer site builders, especially those offered under the Software-as-a-Service model, are more novice-proof.
However, the tools you will be interacting with the most, like the TinyMCE content editor, are a joy to work with, and when you get used to the interface, you'll see that the layout is neat and logical.
It's Based on Popular Technology
Joomla is written in PHP – the programming language that powers around three-quarters of all websites. It also works with the most commonly used types of databases.
There's an enormous number of web developers specializing in these technologies, so if you need any custom work done, you should have no problems finding the right person for the job.
A Global Community You Can Rely On
It may not be the most popular content management system in the world, but Joomla still has its core of fans who work tirelessly on it. They produce extensions that make the CMS more versatile, and they also help with the implementation of new core features to improve security and performance.
Joomla fans and experts also frequent online discussion boards where they help less experienced site owners tackle all sorts of challenges. This is something you should bear in mind if you ever get stuck.
Templates for Websites of All Shapes and Sizes
You might be worried that using a CMS will somehow limit your design freedom. This is definitely not the case with Joomla. You have hundreds of templates to choose from, offering different layouts to accommodate any project you can think of.
After you pick the design, you have plenty of customization settings inside the backend to personalize the appearance and tailor it to your exact specifications. Thanks to Joomla templates, you can create a website that stands out from the crowd without paying for expensive web development services.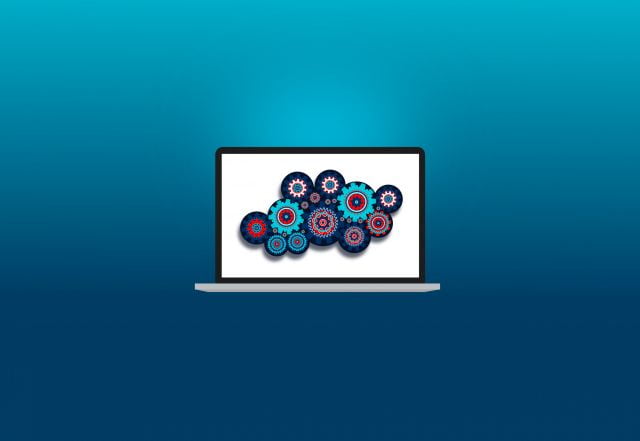 A Limitless Range of Extensions
Unlike other site-building apps, Joomla isn't focused on one particular type of project. It works just as well for blogs as it does for business websites. As a result, its userbase is more diverse, and the range of requested features is broader. Thankfully, the Joomla community is capable of meeting the demand.
Joomla has a modular architecture, meaning you can expand the core's functionality with the help of extensions. The official directory currently hosts around 6 thousand Joomla extensions, offering features that can transform your Joomla website into an online shop, integrate social networking, implement clever SEO techniques, and more.
Default Multilingual Support
Joomla's official website lets you download one of over 70 language packs, so wherever you are, you should have no problems navigating around the Administrator's menus.
Other open-source applications are also translated into many languages, as well, but few manage to be accessible to such a large part of the world's population.
What's even more impressive, however, is the ability to set up a multilingual website with a couple of clicks. Using a pre-installed Joomla plugin, you can easily create multiple regional versions of your website and provide users with a means to switch between them.
An Excellent Solution for Ecommerce Websites
Joomla may not be the first application that comes to mind when discussing an online shop. However, there are many extensions that can transform a simple Joomla website into a fully-functioning ecommerce project.
Usually, the add-ons are much easier to use than dedicated shopping cart applications, which is good news for the less experienced among you. Crucially, this doesn't come at the expense of functionality. Established ecommerce extensions like VirtueMart give you all the order management and checkout options you'd expect from an advanced online store platform. Some of them are even free to use.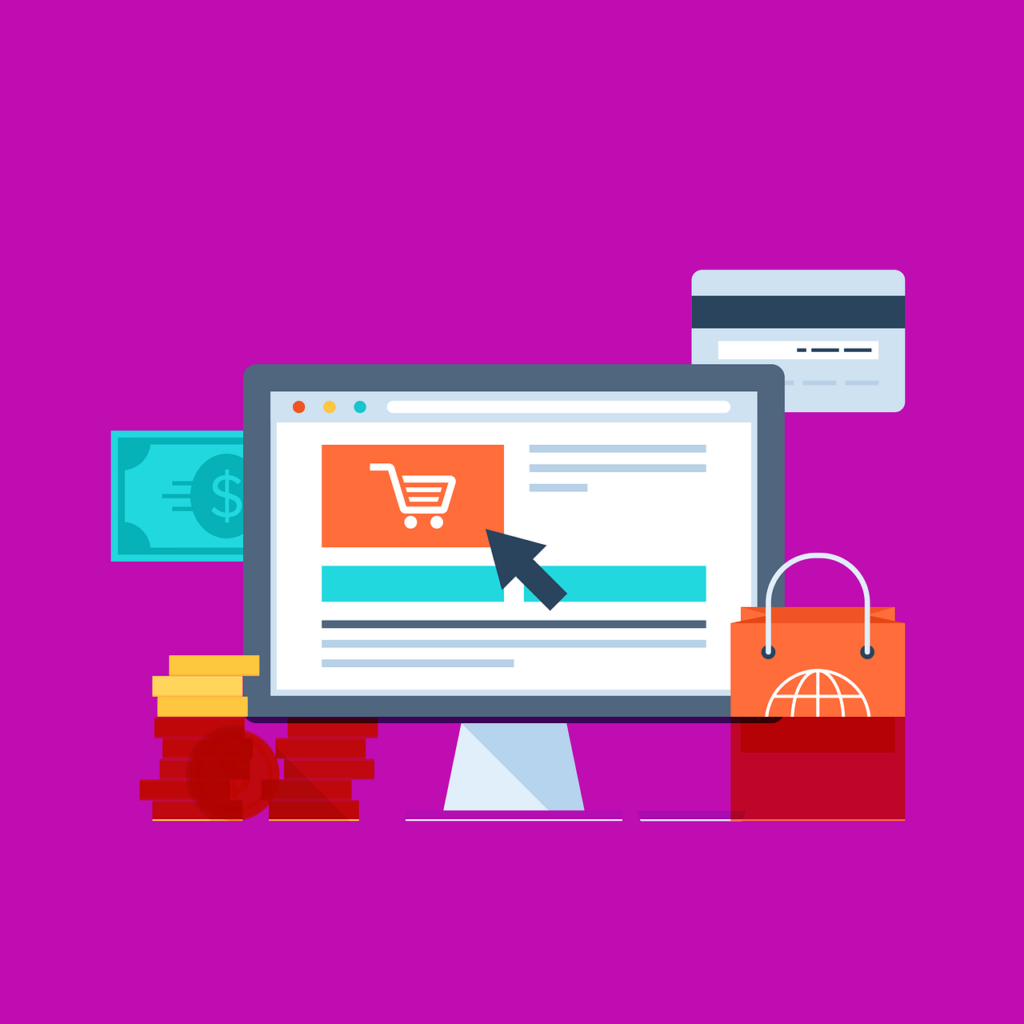 It Can Be a Great Long-Term Solution
Joomla is renowned for its ability to host websites of all shapes and sizes. It's capable of withstanding heavy traffic volumes, so even if you're starting small, you can trust Joomla with your project without worrying that you'll need to switch to a different platform when the project gets off the ground.
The only thing you need to do is make sure the hosting service powering your site is also up to the job.
Built-in Caching
Caching is one of the simplest ways of improving loading speeds. Unfortunately, most CMS solutions don't have caching capabilities by default. Because of this, site owners often need to install third-party add-ons or use complex server-side tools to store spare copies of static content.
Joomla is not like most CMS solutions, though. A fully-fledged caching system is available inside the Joomla Administrator. You can choose between two types of caching, and you have plenty of other settings to configure the best mechanism for your project.
SEO-Friendly URLs
Joomla's default URL structure is not user- or search engine-friendly at all. A typical address is quite long and contains article and category IDs that make sense to no one. However, you can change this by tweaking a couple of Joomla's core settings.
You can shorten your URLs dramatically and employ aliases (strings of text based on the page's title) to show users what they're looking at.
This is good for the overall experience, but it's even better for your site's search engine rankings. Google loves shorter and more informative URLs, so you can easily put yourself in a more favorable position.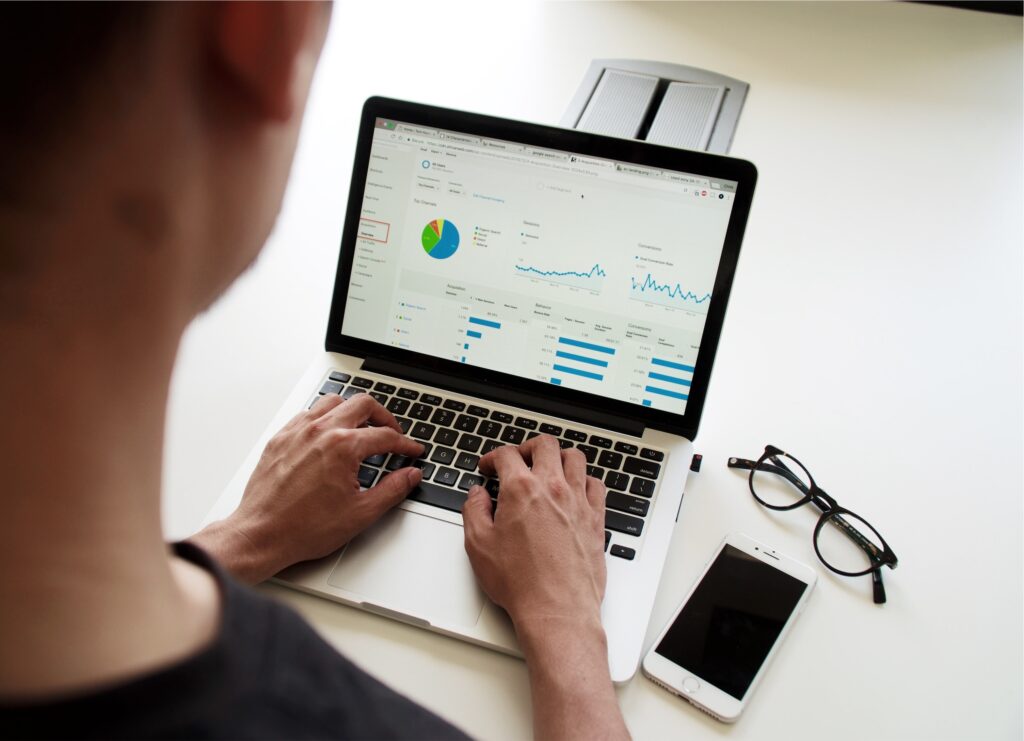 Two-Factor Authentication Out of the Box
Brute-force attacks have become one of the biggest problems for website owners partly because they can cause a lot of damage but mostly because they're relatively easy to carry out. Fortunately, a two-factor authentication (2FA) system is often enough to mitigate the risk.
While enabling 2FA in other CMS platforms is possible, it often involves the installation of third-party plugins. With Joomla, the functionality is embedded into the core. All you need to do is configure it.
A Customizable Backend Interface
You interact with the Joomla Administrator all the time, and you want a neatly laid out interface with all the tools you need just a click away. Thanks to Administrator Modules, you can tailor it to your own specifications.
You can add or remove modules and display anything from links to the most recent articles, through a list of logged-in users, to information on available updates. By customizing the Administrator's interface, you'll have everything you need within arm's reach, enabling you to go through everyday tasks more quickly and efficiently.
Advanced User Management and Access Control
Joomla has an excellent user management system with an extensive range of features.
You can see when registered users log in to your site and get an insight into how they interact with it.
If multiple people are working on your project, you can use the same user management system to give them access to the Joomla Administrator. You can still track their moves and decide which sections of the site's back end they can work on.
In other words, you can optimize the workflow and keep the site's data secure.
Easy Communication With Registered Users
Joomla has a handy feature for sending emails to registered users. It's not a fully-fledged newsletter system, and you need to be careful not to break your host's anti-spam rules if you have a large number of registered users.
Nevertheless, it's perfect for announcing important news.
You can send messages either to all registered users or only to specific groups, and you can even use HTML to make the email more representative.
The feature is available in the Joomla Administrator and requires no additional plugins or extensions.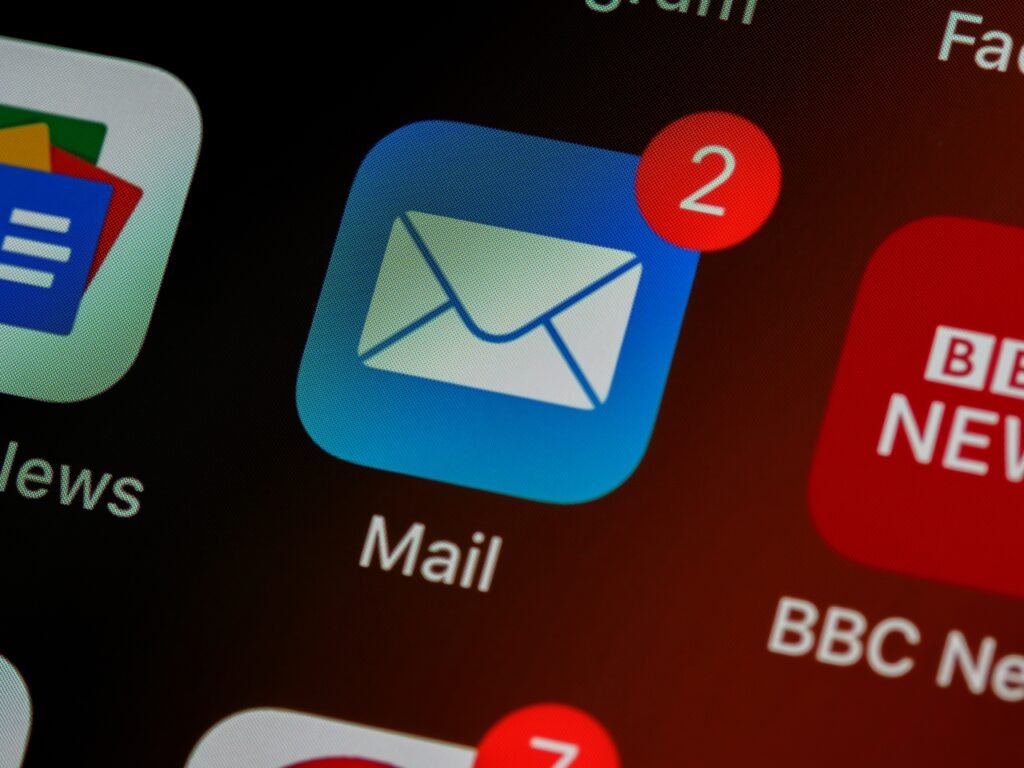 Built-in News Feed Functionality
Although they're not as popular as they used to be, RSS feeds can still generate extra traffic, especially if you publish new content daily. With other content management systems, enabling an RSS feed requires the installation of an add-on.
Joomla, however, gives you the functionality by default.
One-Click Updates
Updating to Joomla's latest version used to be a pretty complex process. Thankfully, this has changed.
The CMS periodically checks for new versions of the core, and whenever there is one, it displays a notification on the Administrator's homepage.
You can initiate the process with a single click. Joomla will automatically apply the update and set everything up. Usually, it takes a few minutes, and things rarely go wrong. Nevertheless, it's a good idea to have a backup just in case.
At the time of writing, automatic updates aren't available. However, in 2019, the Joomla team told users that the functionality is in the pipeline, so we should expect it soon.
Ad and Banner Management
Monetizing the website is central to the success of many online businesses, and ads are often the easiest way to do it.
Putting banners on your website with other CMS applications often involves either custom development work or a third-party plugin. Things are much more manageable with Joomla.
Inside the administrator, you have a banner management system. You can put banners in different categories, assign them to clients, and place them in modules to make them visible on the site's front end. Joomla will automatically track the number of impressions and clicks and show you the conversion data inside the Administrator.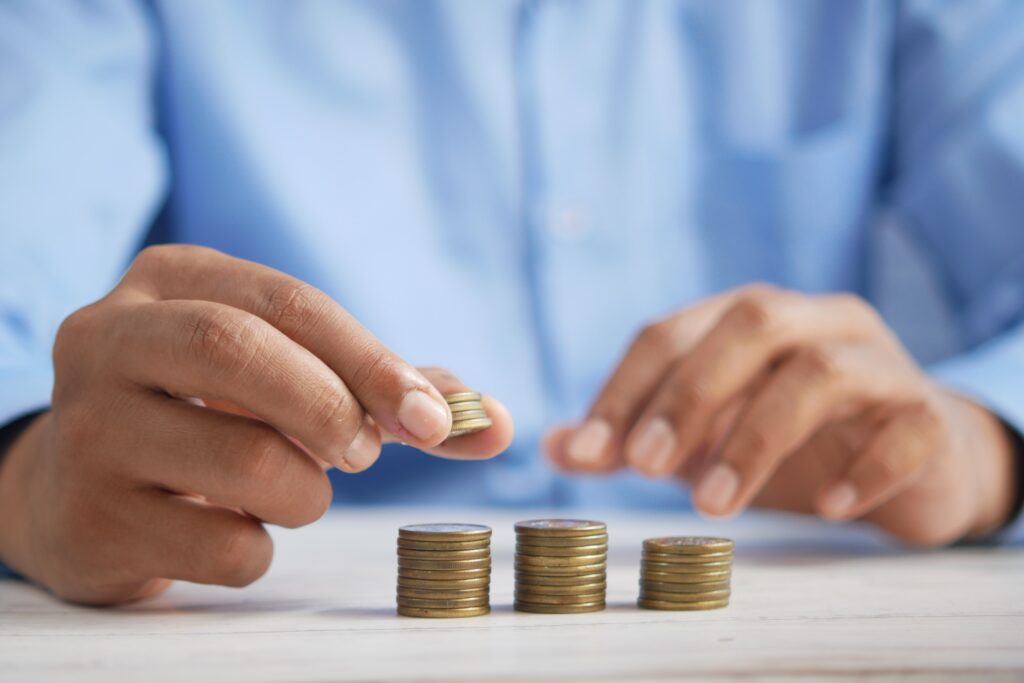 Conclusion
It won't be an exaggeration to say that WordPress has overshadowed every other CMS solution in terms of popularity.
As you can see, however, Joomla has more than a few tricks up its sleeve, and in some aspects, it's decidedly better than many of its competitors, including WordPress.
The choice of a CMS can have a profound effect on the entire project's future, so it's a good idea to look into all the options.
FAQ
Q: What sets Joomla apart from other CMS applications?
A: Many CMS platforms come with few features enabled by default. The idea is to keep the site lightweight and extend its functionality via third-party add-ons.
Joomla's concept is a bit different. Quite a few core components and modules are available out of the box. The CMS is still fast and can work on cheap shared hosting accounts, and because you need to install fewer extensions, you're less likely to encounter low-quality add-ons and experience performance issues.
Q: How can I use Joomla for my website?
A: You need a hosting account with Joomla installed on it to start work on your new website. The CMS will happily run on a cheap shared plan, and you usually have an automatic installer that can set up Joomla in seconds.
Q: How many users can Joomla handle?
A: Joomla powers a number of high-profile websites that receive heavy traffic volumes day in, day out. For example, the official site of tennis star Roger Federer has been running on Joomla for years without any problems.
This shows that the content management system is more than capable of handling a large number of visitors.
An Exclusive Insiders Look Behind The SEO and Web Development Curtain
Was this article helpful?