The Best Joomla Resources to Master the CMS
Joomla is among the best options you can choose to build your website with. However, if you're a complete beginner, things might get a little confusing.
That's where we come in.
We scoured the Web and found the best possible resources to help you master using Joomla. Let's have a look:
Joomla Benefits
Joomla hides a lot of benefits. The first and most obvious one is that the CMS is absolutely free. You can use it for multiple projects, alter the source code, or add your own – all without any fees.
Joomla is open-source, so it's highly customizable. Setting it up yourself might require some tech skills, though. Thankfully, most reliable hosting providers offer auto-installers and professional tech support.
Once you've configured everything, Joomla is incredibly easy to use.
As if that's not enough, Joomla offers multilingual support. You can choose between 70 language packs to adhere to different audiences.
Once your website is all done and ready, Joomla can also help it get noticed with some wonderful in-built SEO features and easily integratable plugins.
Joomla Resources
Learning Joomla doesn't have to be a drag. All you need are the right resources:
Joomla! Documentation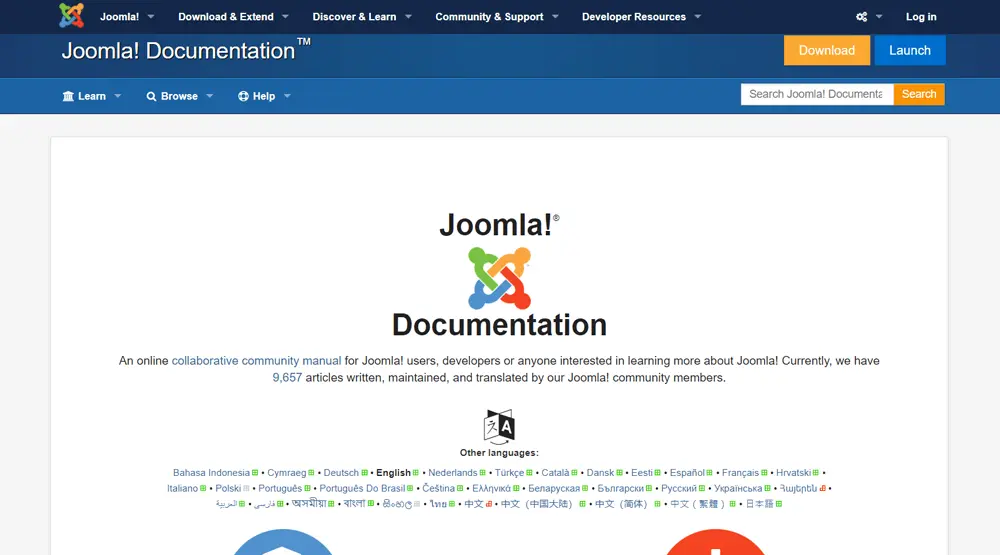 The official Joomla repository is the most obvious go-to choice for help, and for a good reason too. The Joomla! Documentation will teach you to:
Configure your CMS installation
Secure your website
Manage your users, templates, and content
The Joomla resources here are separated into categories, covering materials for beginners and developers alike. You can access all this information for free.
Joomla! Extensions Directory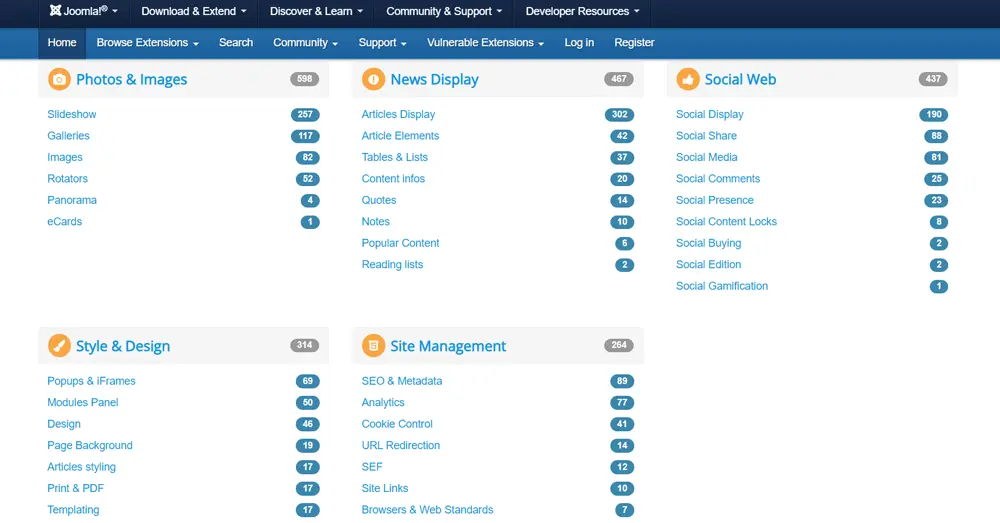 The Joomla! Extensions Directory features a knowledge base that has the most comprehensive articles about its plugins.
Users can find info about:
Types of extensions
How to locate, install, and uninstall add-ons
The best way to get secure plugins

If you're a developer, you'll find guides on:
Submitting extensions
Best practices to protect add-ons from spammers
How to edit and delete listings
And much more.
The information is easily accessible and free.
Joomla! Forum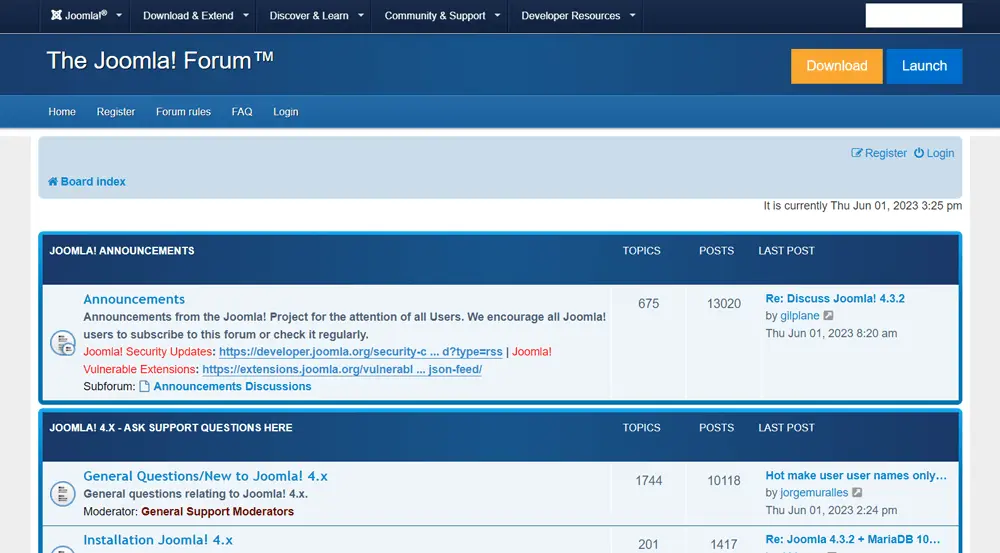 The Joomla! Forum is the place to connect to other like-minded users and developers. It's also a great resource database. There are numerous subsections for all active Joomla versions, where you can share tips or ask questions. More often than not, issues have already been covered by other users, so you'll just need a quick read to find the solution.
In the Announcements subforum, you'll find all revelant news and updates. In addition, you can find a list of vulnerable extensions. And if you're feeling adventurous – you might sign up to test the latest Joomla version and give feedback.
JoomlArt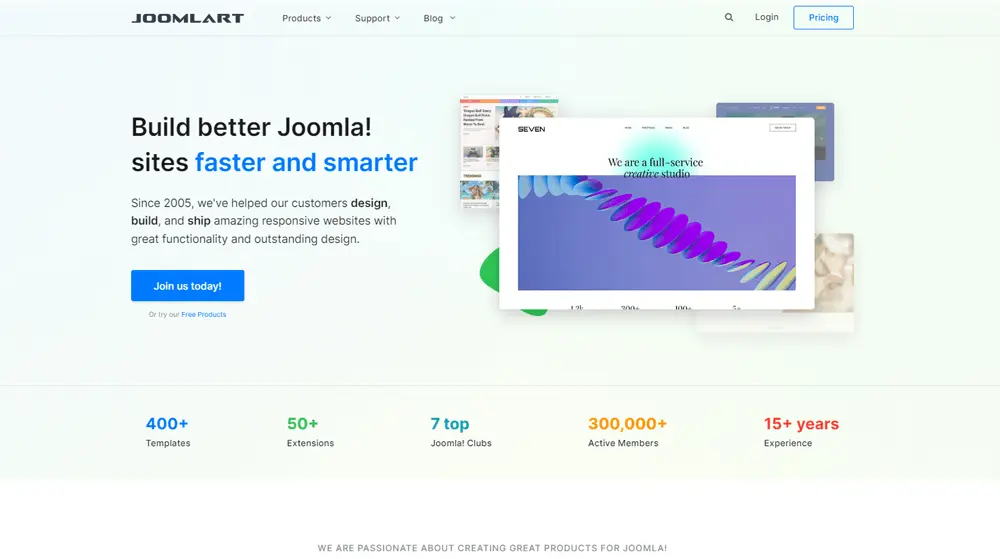 JoomlArt is a template marketplace, but that doesn't mean it lacks additional CMS resources. Quite the contrary – under the Support tab you'll find documentation, glossary, and video tutorials. Of course, the majority of the articles are theme-related, but you can easily find info on things like:
Upgrading Joomla
Joomla Menu tutorials
And more.
All articles and videos are freely available to interested parties.
Joomla – Monster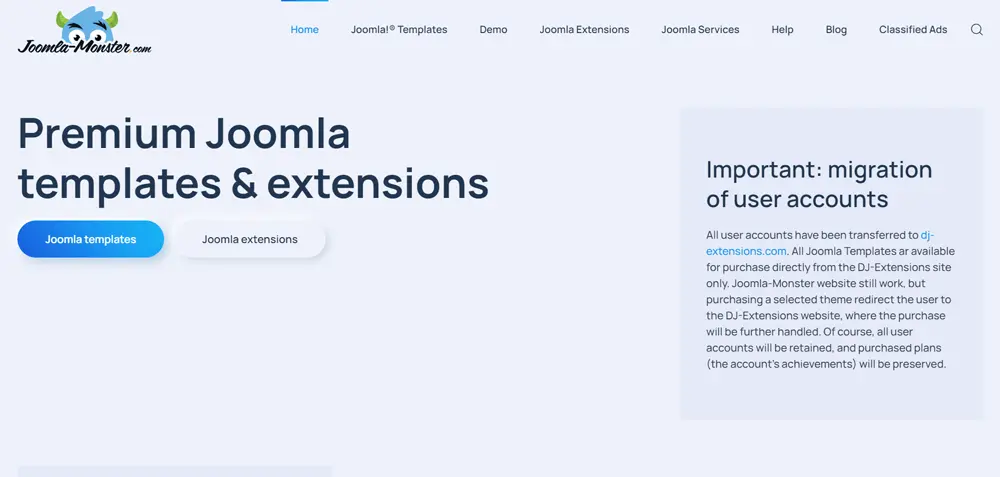 Joomla-Monster is also a theme marketplace that offers various resources. Once you open the Help tab, you'll see documentation, video guides, and a community forum. The FAQ section is also pretty extensive.
Additionally, Joomla-Monster features live demo sites you can play around with. Those can give you great ideas if you're still unsure about the design of your website. You won't have to pay to use the feature, and nor do you need to download a theme.
Important: There are many marketplaces, that are not centered around Joomla only. However, they also feature tutorials and documentation for the CMS. Good examples are TemplateMonster, ThemeForest, and ThemeExpert.
Learn Web Tutorials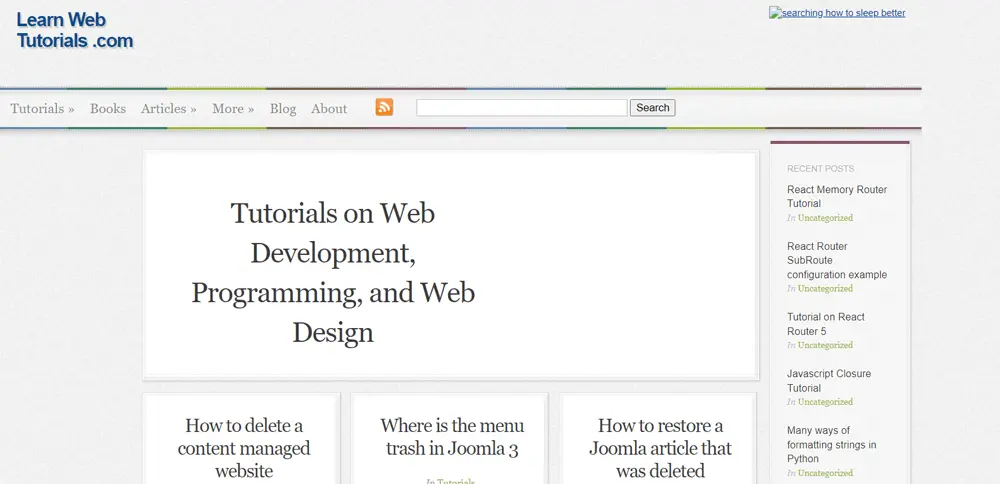 As the name suggests, Learn Web Tutorials is somewhat of an online library with educational articles about various software solutions. It has a lot to offer on Joomla, too. There are approximately 30 tutorials, covering things like:
Plugins
Migration
URLs
Menus
Installation
Studyopedia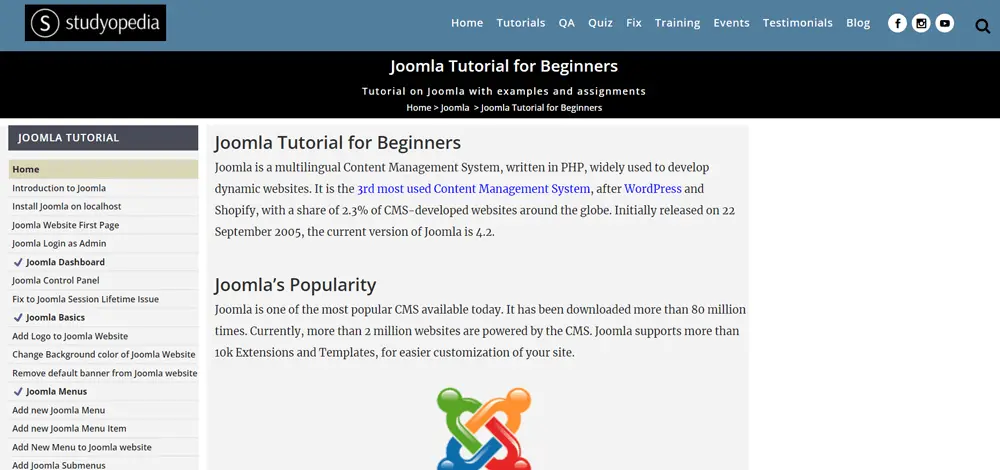 The Joomla Section of Studyopedia has it all:
Introduction to the CMS
Joomla Installation
Basics
Menus
Joomla Settings
Emails and Messages
Categories
Modules
Joomla Plugins
Studyopedia even offers SEO tips for your Joomla Website!
Joomla! Community Magazine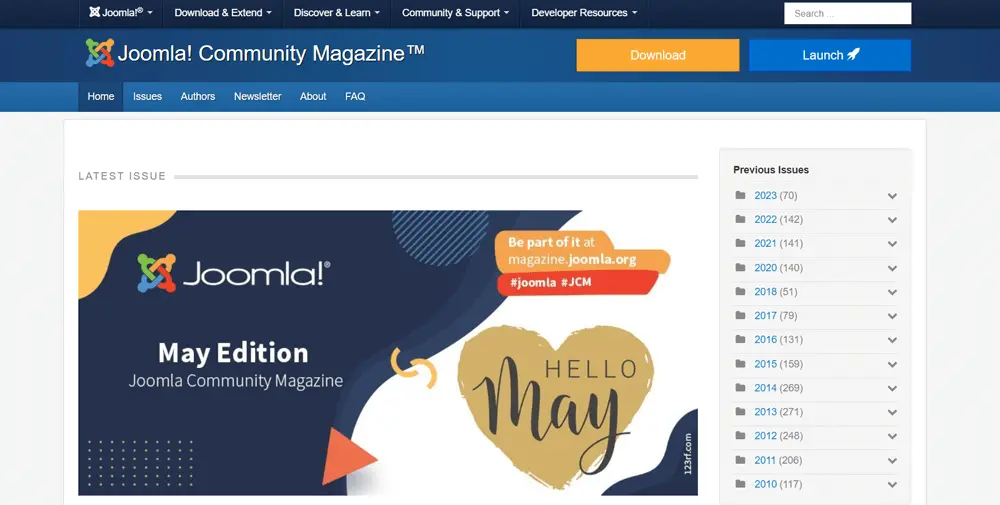 We can all agree that the Joomla! Community Magazine is not your typical database. However, its monthly additions cover not only updates and releases but also feature tutorials. For example, the latest issue has an article covering all the steps to becoming a Joomla extensions developer. There are, of course, more beginner-friendly articles as well.
Joomla! YouTube Channel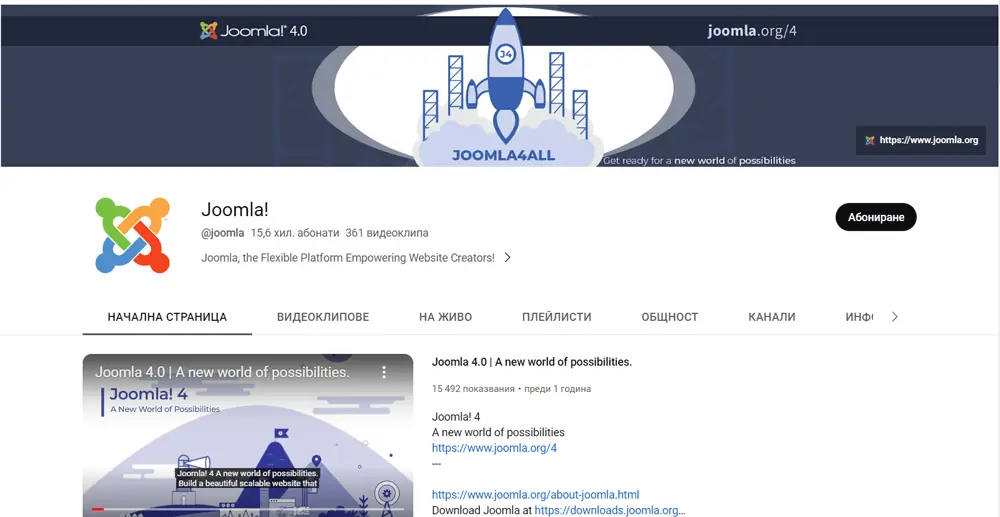 Joomla's YouTube channel is perfect for those that prefer video guides. Just don't expect new uploads too often – as of the time of writing, the last video is from nine months ago.
The featured tutorials are quite comprehensive if a bit long. They're separated into several playlists, according to the Joomla version or the types of issues. There are even Joomla songs, in case you need those in your life.
ScalaHosting and Joomla
You know what else is a great Joomla resource? A decent customer support team.
ScalaHosting is a certified Managed VPS provider for Joomla. Our specialists are available 24/7 to answer pending questions and help you with the setup process. Which, by the way, won't be hard at all, thanks to our SPanel management platform. It features the Softaculous one-click installer and a unique Joomla Manager tool to make the whole process easier for you.
The ScalaHosting Joomla plans also include auto-updates, daily offsite backups, unlimited databases, and more.
Our partnership with Joomla goes back. ScalaHosting became a Joomla Platinum Global Sponsor back in 2020. We then renewed in 2022. Joomla's co-founder Brian Teema has shared his thoughts on the experience here:
Brian Teeman for SCALA HOSTING – Extended
Wrap Up
There you have them – all the essential resources you need to understand Joomla. The best part is that they get updated with every new version of the CMS, so you can always be on top of your game.
FAQ
Q: What does Joomla run on?
A: Joomla is an open-source platform that runs on PHP and MySQL. It supports Apache, Nginx, and Microsoft IIS.
Q: Is Joomla fast?
A: On its own, Joomla is pretty fast. However, it can be overloaded with extensions and heavy themes, so you need to be careful. Your hosting plan also plays a huge role when speed is concerned – the more resources you have, the faster your Joomla website will be.
Q: Can I use Joomla offline?
A: Yes, you can use Joomla offline. Go to your admin dashboard, go to System, choose Global Configuration, then Site tab. You'll see an Offline toggle, which you'll need to drag to Yes. Then all you have to do is set a message that your users will see when they enter the website and you can start making offline changes.
Was this article helpful?