If you're ready to take your Joomla website to the next level, you must get your hands on the best sitemap plugin available. After all, a sitemap is the most important part of any website. It helps you to confirm your content is well-organized, indexed, and easy for search engines and users to find.
With the right plugin, you can also ensure that your site is SEO-friendly, boost its visibility, and improve the user experience. So, if you're ready to get your Joomla website up and running, let's take a look at the best sitemap plugins on the market.
What is a Sitemap?
A sitemap is an XML file that lists all the URLs for a site. Webmasters can include additional information about each URL, such as when it was last updated, how often it changes, and how important it is relative to other site pages. The sitemap also lets search engines crawl the site easier and ensures their results are always up to date.
What is a Sitemap Plugin?
A sitemap plugin is a piece of software that helps users create and manage XML sitemaps for a Joomla website. This can make the site more user- and search engine-friendly by allowing it to be more easily crawled and indexed by search engines. The sitemap plugin also lets web crawlers know about a website's different page structure and content.
Joomla Sitemap Plugin Benefits
Improves SEO
A sitemap plugin for Joomla makes it easy for search engine crawlers to find, index, and rank your site pages. This, in turn, improves your website's overall SEO score.
Improves User Experience
If your website has a complete, easy-to-use sitemap, visitors can find the content they want faster, improving their overall site experience.
Automates Site Updates
Automation is key to streamlining the process of website management. With a sitemap plugin, you can keep your Joomla website up to date with minimal effort.
Supports Multiple Media Types
Most sitemap plugins for Joomla can create sitemaps that include images, videos, and other media types. This is great for websites that rely on various types of content.
Increases Traffic
An organized, regularly updated sitemap can help drive organic traffic to your website, as visitors can find the exact content they want in the fewest steps possible.
Top 5 Sitemap Plugins for Joomla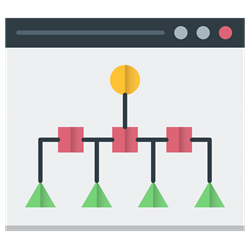 Xmap – free
Xmap allows you to easily generate and manage XML sitemaps for your Joomla site. It is also capable of automatically submitting your sitemaps to different search engines.
Supports Joomla 3
Generates HTML, XML, and ROR sitemaps
Automatically notifies Google, Bing, and Yahoo for updates
Generates a fully customizable sitemap for better SEO
Supports multilingual websites
Compatible with K2, JomSocial, Community Builder, Virtuemart, and more
Includes a Google News sitemap
JSitemap – €50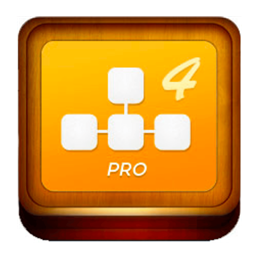 JSitemap is a simple and easy-to-use plugin for Joomla that allows users to quickly create a proper sitemap. It is designed to be user-friendly and straightforward, so even novice users can easily operate it without needing to know any coding.
Creates an XML sitemap for better search engine indexing
Automatically submits a sitemap to major search engines
Automatically generates a sitemap for Joomla content, K2, VirtueMart, Hikashop, Kunena, Joomla Banners, OSMap, and more
Advanced SEO options
Supports multilingual sites
Screaming Frog XML Sitemap Generator – $209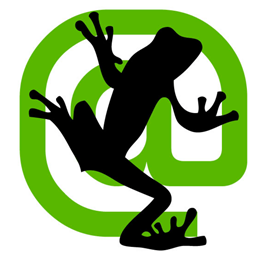 This plugin quite user-friendly and lets you create and manage XML sitemaps for your Joomla site in a matter of minutes. It is also capable of automatically submitting your sitemaps to various search engines such as Google, Bing, and DuckDuckGo. The Screaming Frog SEO Spider is free. But you can buy a license to crawl more than 500 URLs and utilize more advanced features.
Automatically generates XML sitemaps for Joomla sites.
Can be configured to generate sitemaps for specific components, categories, or sections.
Can be set to notify search engines when a sitemap is updated automatically.
Includes support for page priority and last modified dates.
Supports multiple languages.
JoomSEF – free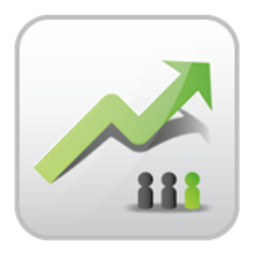 It's not too hard to use JoomSEF, especially since it's designed to serve Joomla projects. It uses an automated process to create your sitemap, so all you have to do is install the plugin and configure it according to your needs. JoomSEF also has an intuitive interface and comes with tons of useful resources on it's proper management..
Generates and manages SEO-friendly URLs.
Automatically updates URLs when content is updated.
Automatically generates a sitemap for search engine submission.
Supports multiple languages.
Automatically adds canonical URLs to pages to avoid duplicate content.
OSMap – $59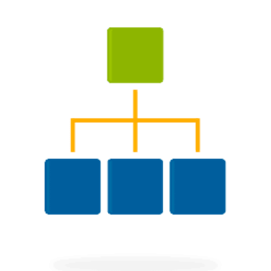 OSmap is designed to be user-friendly, even for complete beginners. It flaunts a modern and intuitive user interface that makes it easy to create and manage complex sitemaps. OSMap comes with comprehensive tutorials and guides that can help you get started.
Automatically generates a sitemap.
Supports multiple languages.
Easy to install and use
Supports external links.
Allows you to control the frequency of page indexing.
Supports Google News Sitemaps.
Supports K2 and Zoo
Advantages and Disadvantages of Using a Sitemap Plugin
| | |
| --- | --- |
| Advantages: | Disadvantages: |
| Easy to generate: Using a sitemap plugin for Joomla is easy and can be done without any technical knowledge. The plugin automatically generates a sitemap file, which can be submitted to search engines for better indexing. | Can be slow: Depending on the size of your website, generating a sitemap can sometimes be slow and time-consuming. |
| Faster Indexing: Sending a sitemap to search engines will speed up indexing your website. This means the search engine will crawl and index your pages faster, making them easier to find and giving them a higher rank. | Not all search engines accept sitemaps: Some search engines do not accept sitemaps, so you may need to submit your website to those engines manually. |
| Easier Maintenance: Using a sitemap plugin for Joomla allows you to make changes to your website and keep the sitemap up-to-date. This means you don't have to manually update the sitemap whenever you change something on your website. | Maintenance: Sitemaps require regular maintenance and updates, so you must be sure you are keeping your sitemap up to date. |
| Better SEO: If you send a sitemap to search engines, it will help your website's SEO by giving search engines a better idea of how your website is set up. | |
ScalaHosting and Optimizing Joomla
ScalaHosting is a web host that offers hosting solutions optimized specifically for Joomla websites.
We offer feature-packed services that bring a ton of benefits to the table:
Fast and reliable servers: ScalaHosting uses the latest technologies, like SSD drives and the LiteSpeed web server, to ensure your Joomla website runs quickly and reliably.
Dedicated Joomla hosting: ScalaHosting has a dedicated Joomla hosting package that gives Joomla websites the best performance, scalability, and security they can get.
Better security: ScalaHosting offers extra security features like firewalls, malware scanning, and SSL certificates to help protect your Joomla website from attacks.
Expert help: ScalaHosting's customer service is available 24 hours a day, seven days a week, and is run by Joomla hosting experts who can help you with any problems.
Easy Joomla installation: ScalaHosting provides a one-click Joomla installer that makes it easy to get your Joomla website up and running quickly.
Regular backups: ScalaHosting plans come with regular backups for your Joomla website, so you can be sure your data is secure.
Free website migrations: ScalaHosting offers free website migrations from other hosting providers, so you can easily switch to our services without hassle.
Conclusion
Joomla is a great platform for websites and businesses, but it's important to ensure your website works well and gives users the best experience possible. Sitemap plugins for Joomla are powerful tools to help you manage your website's navigation structure.
To complement Joomla projects, ScalaHosting offers some of the best web hosting in the business. You can contact the Scala Team anytime and we will be glad to hear more about your ideas so we can offer the best plan that suits them.
FAQs
Q: How do I install a sitemap plugin on my Joomla website?
A: Download a sitemap plugin for your Joomla site, then use the Joomla Extension Manager to upload and add it. After installing the extension, you can configure it to your preferences.
Q: Why is a sitemap important for a Joomla site?
A: A sitemap for your Joomla site is important for SEO (search engine optimization) purposes. It helps search engines understand and index your page content more efficiently, leading to better rankings. Additionally, the sitemap can help visitors find what they are looking for in a more efficient manner.
Q: Is there a way to customize the sitemap output?
A: Yes, some Joomla plugins (like Xmap) give you several ways to change how the sitemap is displayed. For example, you can add custom HTML, hide some elements, or make different types of sitemaps.
Was this article helpful?