What is the Difference Between Moodle and MOOC?
Are you a student or educator trying to decide between Moodle and MOOCs? If so, you've come to the right place!
In this article, we'll discuss the key distinction between the two educational models and help you choose the best learning platform for your needs.
So, let's dive in and see what Moodle and MOOC are all about!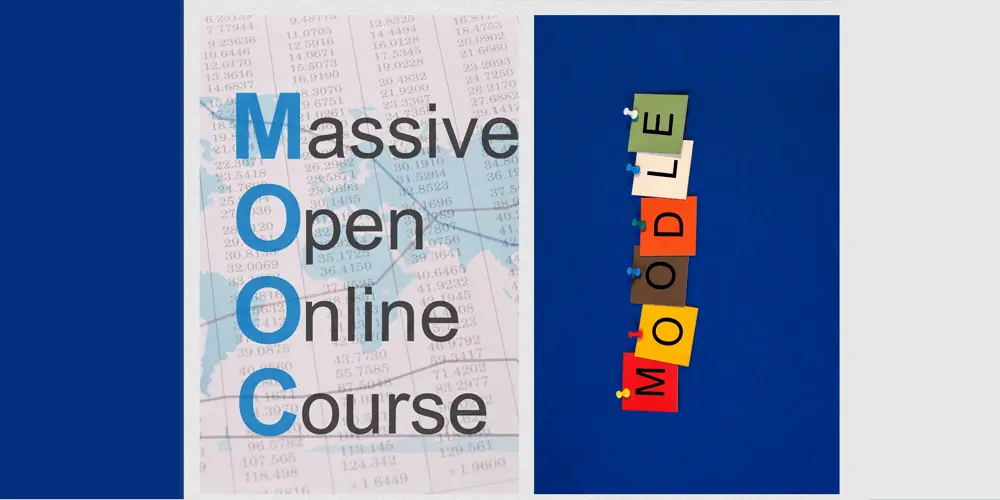 Overview of Moodle and MOOCs
Moodle is an open-source learning management system (LMS) that helps teachers create online environments for better education. It is used in traditional and online classrooms to manage resources, activities, courses, tests, grades, and many more. Schools, universities, businesses, and other educational organizations all over the world make use of Moodle.
MOOC stands for Massive Open Online Course. MOOCs are platforms for free online courses, like Coursera or Khan Academy, which anyone with internet access can take advantage of. Think of them as large resource pools and not as separate LMS platforms. Moodle even has its own MOOC called Moodle Academy.
Most of the time, universities and colleges offer MOOCs. This can include free or low-cost lectures, discussion forums, and tests. MOOCs often complement traditional education and give students even more ways to access valuable information.
Moodle Use Cases
As an online course platform: Instructors can use Moodle to make courses, upload materials like lecture notes, videos, and assignments, and use the built-in discussion forums to help students talk to each other and work together.
As an assessment and tracking tool: Moodle can also assess student understanding and track their progress. Instructors can create quizzes, tests, and exams, grade them, and keep a close eye on student performance.
As a learning management system: Moodle can be used as an LMS, to manage student data and track student progress. It can store student records, track attendance, monitor grades, and create reports.
As a collaboration platform: Moodle can be used as a collaboration platform to allow students and instructors to work together on projects and assignments. Instructors can set up discussion forums, chat rooms, and utilize other helpful tools to facilitate group work.
MOOC Use Cases
Taking a Course: MOOCs offer courses to help learners acquire specific skills or knowledge. These courses are typically self-paced, allowing users to work at their own speed.
Professional Development: Many MOOCs are designed to give professionals the opportunity to brush up on their skills and knowledge. This can range from business skills to coding to design.
Assessment: MOOCs can assess learners' skills in a specific area. For example, many coding courses will offer assessments to gauge the user's coding proficiency.
Research: MOOCs can be used as a research tool. For example, researchers can use the data collected from a course to learn insights about the topics being studied.
Networking: MOOCs can provide a great networking opportunity for learners. Through forums, chat rooms, and other tools, people can connect with each other and discuss their studies more easily.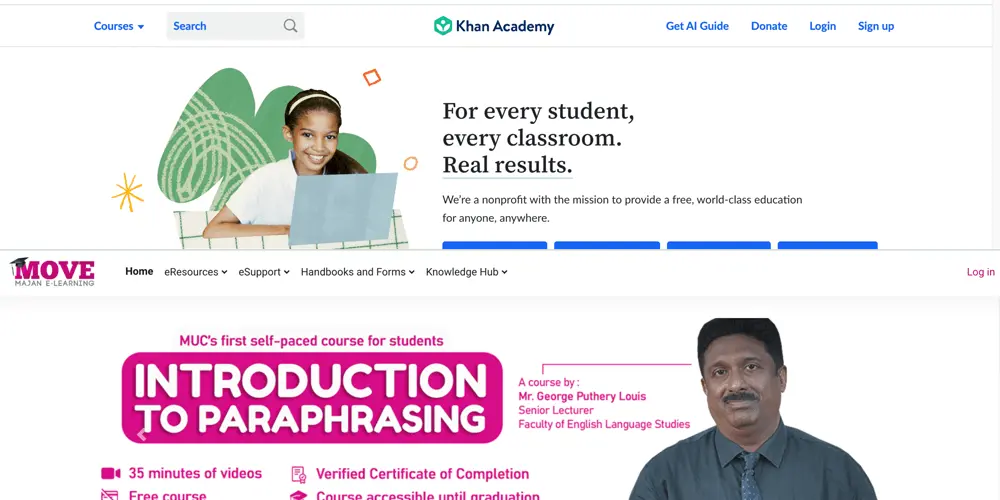 Differences Between Moodle and MOOC
Both Moodle and MOOCs offer online learning but have distinct differences. Let's explore some of them in more detail:
Accessibility
Moodle is open-source software, which means anyone can access and use it freely. It is also available on various platforms, including desktop and mobile devices. MOOCs are generally available online and are often free of charge. They are usually hosted by a variety of institutions, including universities, and are typically open to anyone interested in taking them.
Content
Moodle is a powerful course management system that allows instructors to create and manage their courses. It includes features like forums, quizzes, assignments, and grading tools.
MOOCs are typically made up of videos, tutorials, and activities and are often organized into modules or weeks. They are often peer-reviewed and include assessments and feedback.
Delivery
Moodle is a web-based platform and can be accessed through a web browser. MOOCs are usually delivered through various online platforms, including YouTube, Udemy, and Coursera.
Interactivity
Moodle is a platform that offers an interactive learning environment, allowing students to collaborate and communicate with their peers, teachers, and other experts. MOOCs, on the other hand, are typically offered as asynchronous courses and rarely include the same level of interactivity and networking.
Assessment
Moodle offers assessments such as quizzes, tests, and other activities that can be used to grade student performance. MOOCs typically offer open-ended or peer-reviewed assessments, such as written or video-based assignments.
Certification
Depending on how you set it up, Moodle provides certification for the successful completion of courses. MOOCs offer certificates for online university programs but are typically not counted towards degree credits.
Advantages and Disadvantages of Moodle and MOOC
Let's take a close look at some of the key pros and cons while we examine Moodle and MOOCs side by side.
| | |
| --- | --- |
| Advantages of Moodle: | Advantages of MOOCs: |
| Open-source, free software that is easily accessible and cost-effective. | Open access to quality education, often created by top universities and institutions. |
| Allows for collaborative learning, helps teachers and students to interact with each other in real time. | Highly affordable, as most are offered for free or cheaply. |
| Easily share resources and to upload/manage course content. | Instant access from any point of the world. |
| Highly customizable, allowing users to modify their courses in various ways. | Wide range of topics and materials, which allow learners to explore different areas of study. |
| Wide range of features, such as forums, quizzes, surveys, and assignments. | Flexible and self-paced. |
| Easily accessible from any device, including mobile phones and tablets. | |
| | |
| --- | --- |
| Disadvantages of Moodle: | Disadvantages of MOOCs: |
| Some users find the interface difficult to navigate. | Do not provide formal accreditation or recognition for the courses taken. |
| Does not offer real-time support for technical issues. You rely on your web hosting support. | No quality guarantee as most courses are free. |
| Limited number of themes and plugins that can often be fully customized. | Limited interaction between instructors and learners, most courses are asynchronous. |
| Not as intuitive as other LMS solutions and may require some technical knowledge for best use. | No grading systems available. |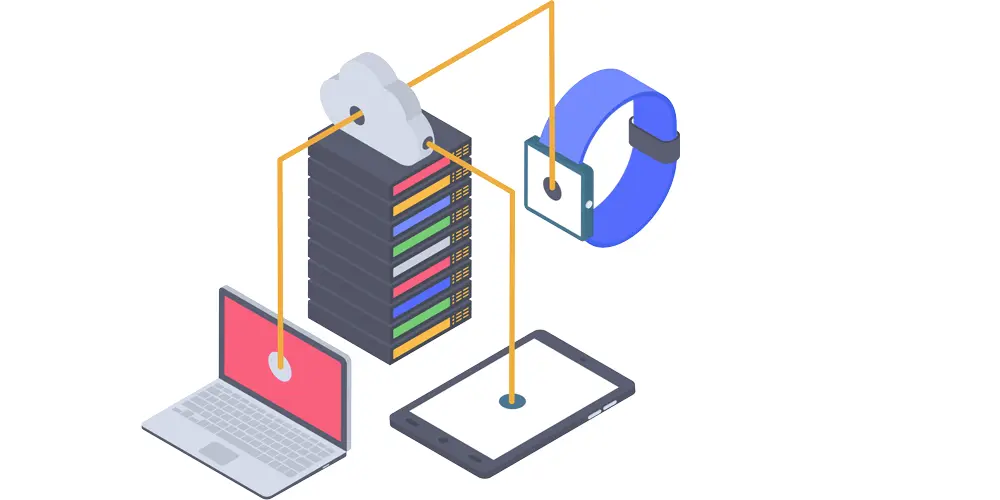 The Key to Getting the Most From Moodle and MOOCs
Web hosting is key to getting the most out of online education. It is the foundation for delivering the best educational experience for students, whether through an online course, a webinar, an online lecture, or an interactive whiteboard.
Your hosting solution should be secure and reliable, allowing for a smooth, uninterrupted educational experience. It should also be scalable, allowing for an increase in traffic as more students join the online education platform.
By choosing the right hosting solution, educators and students can get the most out of online learning and fully utilize the powerful tools and resources available to them.
ScalaHosting offers in-house Moodle experts, certified and experienced in LMS technologies. Whether you need assistance setting up a new Moodle site, integrating it with other systems, or managing an existing project – our team is here to help.
Last Words
Moodle and MOOCs are two popular ways of learning online, carrying plenty of similarities and differences. While the former is primarily used in educational institutions, the latter are utilized by individual learners.
For educators, Moodle and MOOCs can deliver instructions and content, provide assessment, and track student progress.
For students, the platforms offer a variety of courses from different providers, which allows them to explore different topics.
FAQs
Q: What is the technical difference between Moodle and MOOCs?
A: Moodle is an open-source learning management system (LMS) that lets teachers create, manage, and teach online courses. At the same time, MOOCs (Massive Open Online Courses) are online courses open to many learners. Moodle provides the platform and tools to create and deliver online courses, while MOOCs are the actual courses created and delivered on the Moodle platform.
Q: Are Moodle and MOOCs equally effective in delivering online courses?
A: Depending on how they are made and used, Moodle and MOOCs can be a wonderful helper in online learning. Moodle offers a lot of tools and resources for online courses, quizzes, and tests. While any MOOC can also be customized, many of them come predesigned.
Q: What are the cost implications of using Moodle and MOOCs?
A: Moodle is an open-source system, so there is no cost associated with it, apart from web hosting and domain name fees. On the other hand, the financial investment in MOOCs can vary greatly depending on the type of course and its owner. Generally speaking, MOOCs tend to be more expensive than traditional online courses delivered through Moodle.
Was this article helpful?