Many people are on the lookout for robust, highly-rated software solutions for their LMS needs, particularly those that facilitate gamification, collaborative learning, or a content library.
Moodle is an example of such a platform. It's a widely used learning management system that offers a wealth of tools for creating courses and an intuitive interface. If, however, you're still exploring your options before making a commitment to Moodle, we've got you covered with a comparison list including other popular alternative platforms.
What is Moodle?
Moodle is an open-source, web-based learning management system (LMS) available at no cost to educators. The app can be set up in minutes, needs little maintenance, and offers a wide range of customization possibilities for higher education institutions courses.
Moodle is reliable and extensible, works well with other platforms and plugins, and empowers educators to provide students with easy access to interactive lessons.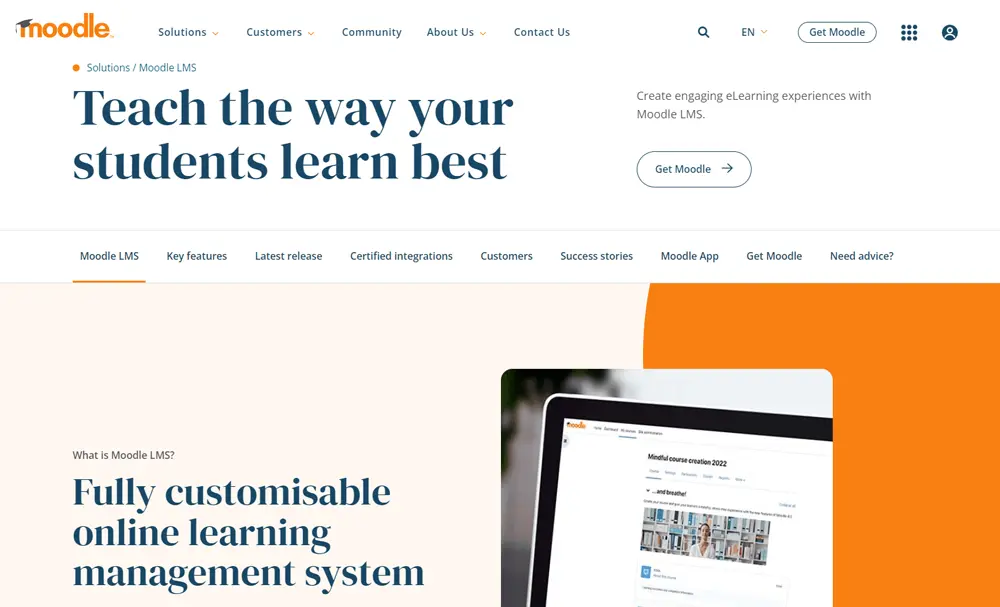 Moodle Benefits
Now that we've covered the essence of Moodle, let's talk about why it's so beneficial:
User-friendly Interface
Moodle's intuitive interfaces and simplistic navigation features make it a breeze to customize. Because of this, you may spend as little time teaching your team how to operate the tool efficiently.
Its comprehensive tools, including forums, wikis, blogs, messaging, quizzes, and surveys, are designed to provide a safe, reliable, and unified platform for building a personalized learning environment.
Reliable Security
An LMS contains essential information, such as records, personal data, and proprietary content, so security is critical. Moodle's secure sign-in function protects private information, while its restricted access guarantees that data remains unaltered at all times.
Extensive Configuration
The platform's adaptability, extensibility, and feature diversity contribute to Moodle's widespread adoption. Learners, managers, and executives worldwide have collaborated to create more than 500 plugins for the LMS. Because of this, you can take care of your professional responsibilities while facilitating interactive, engaging, and enjoyable learning.
Cost-effectiveness
Moodle is a free, open-source LMS. Users and organizations can run, share, and make changes to the software to meet their unique needs without requesting prior authorization or paying any license fees.
Flexibility and Customization
You may alter Moodle's appearance to suit your needs. Site administrators have access to a plethora of themes from which they can choose and install one that best represents their organization's identity.
You'll have complete control over the look and feel of your educational website by including your own logo, colors, and layout. You may also use one of the premade Moodle themes or create your own.
Scalability
Moodle is designed to be scalable, which makes it great for growing websites. It allows you to accommodate more and more users without breaking the structure or functionality of your courses.
Constantly updated
A strong developer community is continuously working on improving and adding new features to the system, which means your Moodle can always be up-to-date with the latest security standards.
Key Features Compared to Other LMS Platforms
When it comes to selecting a Learning Management System (LMS) platform, there are a plethora of options available in the market. However, Moodle, with its array of powerful features, has emerged as a popular choice among educators and instructional designers.
In this section, we'll dive into the key features of Moodle and how it stacks up against other widely used LMS platforms (Canvas, TalentLMS, Blackboard Learn, D2L Brightspace, Schoology, Docebo), so you can make an informed decision on which one is right for you.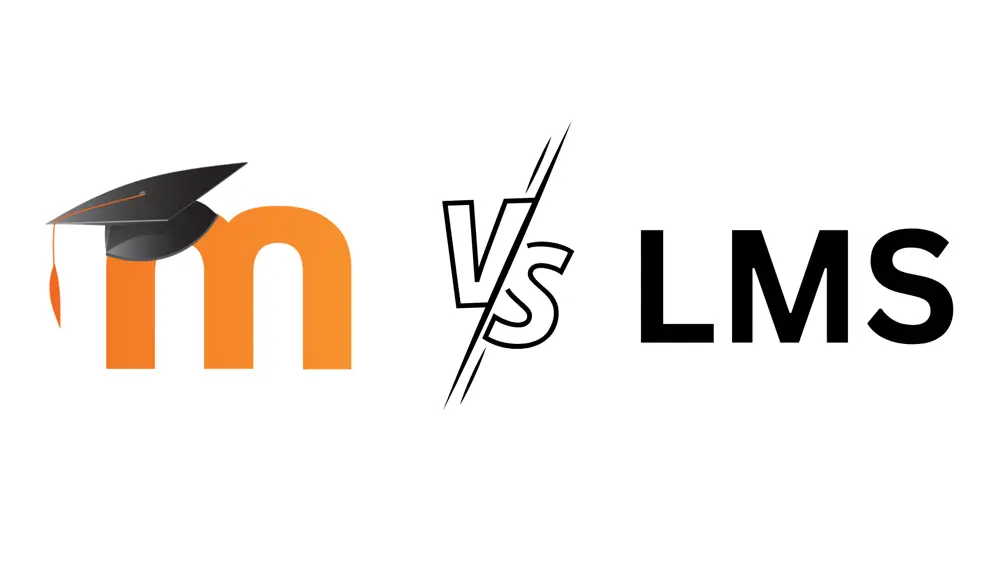 Ease of use
Features
Customer
Support
Value for Price
Suitable for
Businesses
Moodle
⭐ 4.1/5
⭐ 4.2/5
⭐ 4.0/5
⭐ 4.4/5
Freelance
Small
Mid size
Large
Canvas
⭐ 4.4/5
⭐ 4.4/5
⭐ 4.3/5
⭐ 4.5/5
Small
Mid size
Large
TalentLMS
⭐ 4.6/5
⭐ 4.5/5
⭐ 4.5/5
⭐ 4.7/5
Freelance
Small
Mid size
Large
Blackboard Learn
⭐ 3.9/5
⭐ 4.1/5
⭐ 4.0/5
⭐ 4.0/5
Freelance
Small
Mid size
Large
D2L Brightspace
⭐ 4.0/5
⭐ 4.1/5
⭐ 4.2/5
⭐ 3.9/5
Small
Mid size
Large
Schoology
⭐ 4.2/5
⭐ 4.3/5
⭐ 4.4/5
⭐ 4.5/5
Freelance
Small
Mid size
Large
Docebo
⭐ 4.2/5
⭐ 4.1/5
⭐ 3.9/5
⭐ 3.9/5
Mid size
Large
Let's examine the data at hand to see what we can learn about how the most popular LMS platforms compare to Moodle:
Ease of Use & Features
Moodle is a learning management system for educators and institutions seeking a flexible, customizable, cost-effective platform. As open-source software, Moodle allows for easy customization and integration of various features, such as interactive quizzes, progress tracking, multimedia content, and collaborative tools.
It's also a scalable platform that can support small and large organizations, making it the perfect choice for businesses, schools, and universities. The LMS allows users to choose between self-hosted or cloud-hosted options, and its user-friendly interface makes it easy for educators and students to navigate. In addition, Moodle is constantly being updated and enhanced by a community of developers, ensuring it's always up-to-date with the latest features and trends in e-learning.
Canvas is known for its user-friendly interface and mobile app, making it easy for teachers and students to use. It allows the customization of course templates, recording audio and video, automating grading, and seamlessly integrating with various third-party applications. The paid version of Canvas provides even more features, such as advanced analytics, personalized learning pathways, and a course catalog.
TalentLMS is a cloud-based LMS platform for small to mid-sized businesses. It delivers customizable course templates, multimedia support, e-commerce integration, and a mobile app. One of the standout features of TalentLMS is its gamification tools, which allow users to create engaging and interactive learning experiences. However, some users have noted that the platform can be less intuitive than other LMS platforms.
Blackboard Learn offers a diverse set of capabilities that include the ability to create courses, record and share multimedia content, foster discussions and group work, and connect with other applications for customized learning experiences. This platform is designed to be highly adaptable and scalable, which makes it a viable option for large institutions with complex needs. Additionally, Blackboard Learn's integrations with third-party tools offer a personalized approach to learning.
D2L Brightspace is another highly customizable and scalable LMS platform promoted for large institutions. It has many useful features, including video and audio recording and personalized learning pathways. However, some users have noted that the platform can be less user-friendly than other options, and its pricing can be high.
Schoology is designed for K-12 schools and higher education institutions. It offers course creation tools, multimedia, discussion boards, and collaboration tools. Schoology is known for its user-friendly interface and easy-to-use tools, which is an excellent option for educators new to LMS platforms. Some users have noted that the platform can be somehow limited when it comes to advanced customizations.
Docebo is also a cloud-based LMS platform intended for businesses of all sizes. It offers multimedia support, gamification tools, and integrates with various third-party apps to offer advanced analytics tools. Docebo offers many intuitive course creation instruments, making it a good choice for businesses that want to create engaging and interactive learning experiences.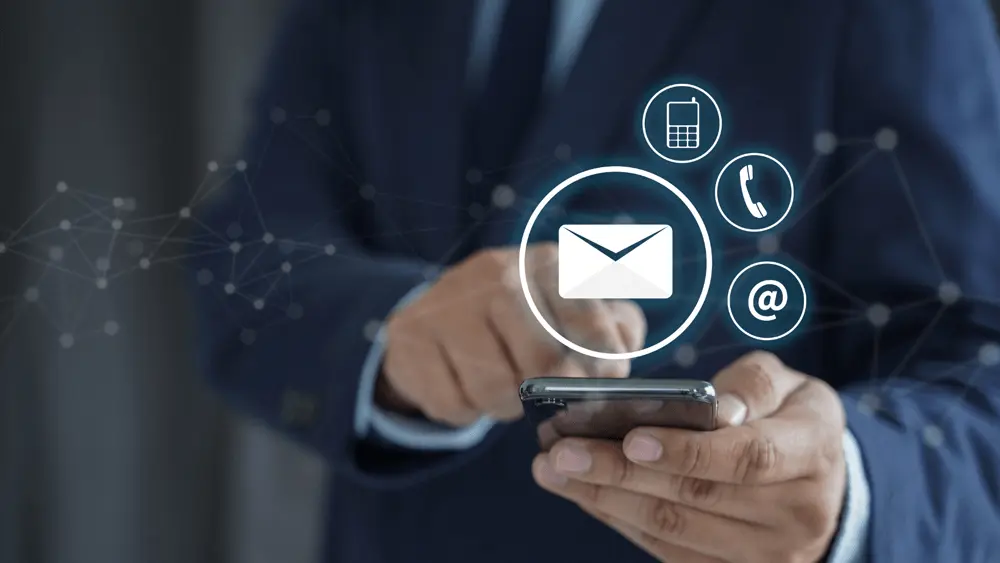 Customer Support
Moodle's strong user and developer community provide help through discussion forums and documentation. Additionally, some partner companies offer paid support, training, and customization services. There are also a lot of third-party plugins available, many of which come with expert support from the developer itself.
Canvas offers 24/7 support to all customers via phone, email, and live chat. They also have a comprehensive online knowledge base and community forum where users can find answers to their questions and connect with other users. Canvas is a good option for users who require around-the-clock support.
Regarding Blackboard Learn, D2L Brightspace, Schoology, and Docebo each provide similar customer support choices. They provide customized support through a Customer Success team to assist clients in achieving their specific objectives and providing training and advice on the best practices. These LMSs are ideal for those who need personalized guidance.
Top-rated on our list for Customer Support is TalentLMS. It provides around-the-clock support through all channels. Additionally, you may utilize their extensive knowledge base to locate any information. Plus, they offer video courses and a community forum where users may exchange tips and ask questions.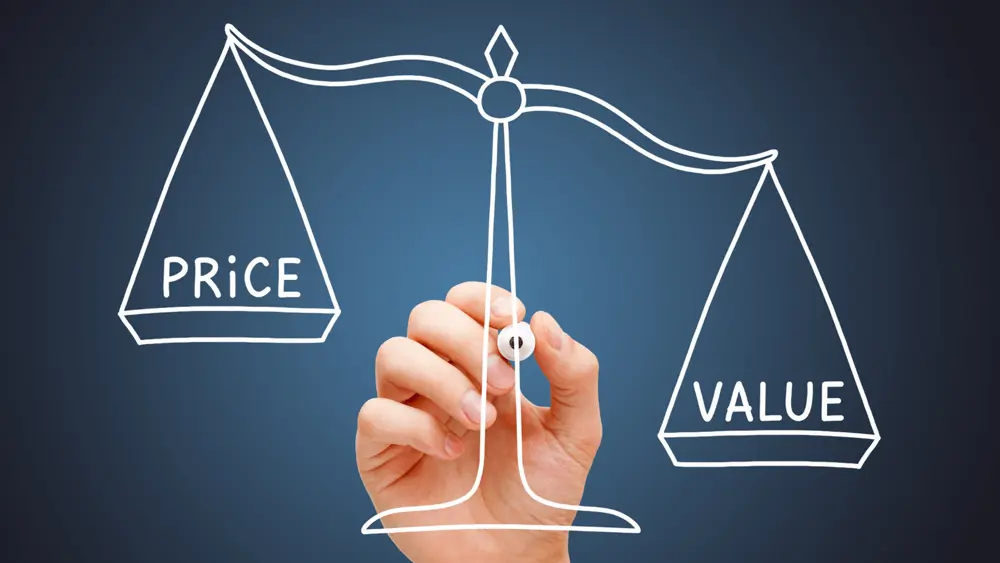 Pricing
The concept of value for price can be very subjective. Still, researching and evaluating each LMS's features, price, and customer service offerings will help you choose the most cost-effective option specifically for your business.
However, open-source learning management systems, like Moodle, are an excellent alternative for organizations seeking a low-cost solution since a vast community of users regularly contributes to its development and maintenance.
Moodle can be downloaded and modified for free. However, if you plan to use it on your server, you'll have to bear the expenses of web hosting and maintenance, along with any additional paid plugins that you may need.
Alternatively, Moodle offers a cloud-hosted version called MoodleCloud, which charges a monthly fee based on the number of users. Compared to the other learning management systems on our list, Moodle is generally more cost-effective since its open-source nature doesn't require any license fees.
On the other hand, Canvas, Schoology, and Docebo offer free and paid LMS versions. Blackboard Learn, D2L Brightspace, and TalentLMS are primarily paid LMS platforms.
Here is a little breakdown:
Canvas: Offers a free version for teachers and small groups, with limited features. The paid version starts at $30/mo for up to 50 users.
TalentLMS: Offers a 30-day free trial, but after that, it is a paid LMS platform. Their pricing starts at $59/mo for up to 40 users.
Blackboard Learn: Blackboard is a proprietary software that needs a license to be used. The cost of Blackboard depends on the number of users, the hosting type (self-hosted or cloud-hosted), and the package features. The starting price of Blackboard Learn is $9500/year, and you won't be able to find a free plan. Still, you can opt-in for a free trial and test the software before you commit.
D2L Brightspace: Similar to Blackboard Learn, the pricing for D2L Brightspace is determined by the institution's needs and size. They offer a quote-based pricing system.
Schoology: Offers a free version for teachers, but their paid version starts at $4.33/mo per user.
Docebo: Offers a free trial, but the number of users and specific needs of the institution determine the pricing. The cost isn't visible on the Docebo website, so you might need to request personalized pricing options.
Suitable for Businesses
The learning management systems we review here are all suitable for various enterprises, organizations, and academic institutions that need to offer online training, education, or eLearning programs.
Moodle, for example, is extensively used in education, notably in K-12 and higher education, and can also be employed by small and medium-sized enterprises, non-profit organizations, and any other sort of company seeking a low-cost website building solution.
Canvas, TalentLMS, Blackboard Learn, D2L Brightspace, and Schoology are also good for educational institutions and organizations. Still, they are also suitable for small, medium, and large businesses for internal employee training, customer product training, or the creation and delivery of courses for certification of compliance.
Docebo, on the other hand, is a cloud-based LMS that offers gamification, social learning, and a marketplace for third-party content. It is suitable for businesses of all sizes, especially those needing a more advanced and complete solution for managing, tracking, and delivering online courses. Docebo is also a good solution for organizations that want to provide external training or certification.
When evaluating Learning Management Systems, it is important to keep in mind that each one has its own set of unique features and characteristics. Above we evaluated some of the most popular and effective LMS solutions currently available. We used various criteria to assess both the strengths and weaknesses of each one and compare them to what Moodle has to offer.
The decision-making process should take into account all of the following factors. Some platforms offer a free or basic plan with limited features, while others have more comprehensive ones with a higher price. Additionally, different LMS can have different levels of customer support, so it's essential to ensure that the one you choose has the right level of support for your organization's needs.
When evaluating any LMS, consider the scalability and customization options. Selecting a management system that can grow with your organization and adapt to your changing needs is crucial. A flexible, user-friendly, and easily customizable one can make a huge difference for any educational project.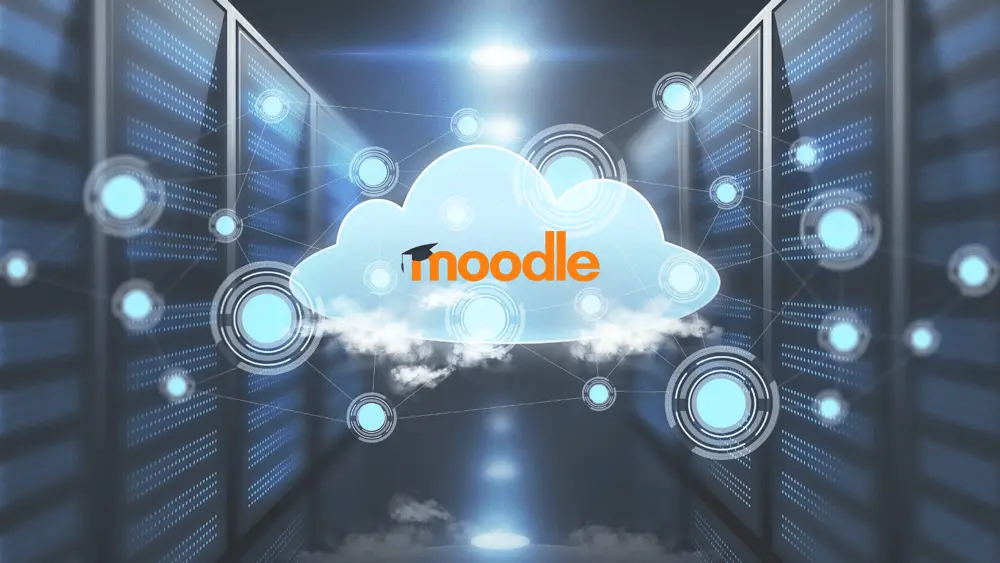 Moodle Deployment and Hosting Requirements
While selecting Moodle as your go-to Learning Management System is a significant step, installing it on your website is just the beginning. Effectively utilizing it requires a dependable and stable web hosting server to support it.
Regarding hardware, it's necessary to allocate at least 200MB for the Moodle code. We also suggest a dual-core processor and at least 512MB of memory. Keep in mind that as the traffic to your website increases – the hardware requirements for Moodle will also naturally increase.
Sounds too complicated? No need to worry. We're here for you!
ScalaHosting offers individual expert assistance for Moodle users who prioritize security, availability, and smooth functioning for their educators and students. We are available to assist you if you are looking for a cost-effective web hosting solution without compromising the quality of your Moodle experience.
Contact our team to learn more about how using a managed cloud server and easy-to-use dashboard can improve your LMS experience.
Conclusion
Many educational organizations highly regard Moodle due to its customizable, adaptable, and abundant feature set. The fact that it is open-source allows for transparency and enables developers worldwide to review and alter the code, further enhancing its performance and security. It's safe to say that Moodle stands up favorably compared to other LMS platforms and may even surpass some in specific areas.
We must also note that there is no such thing as the ultimate Learning Management System, as no product can claim to be completely flawless. However, the ones evaluated in this article are some of the most effective currently available. It is essential to recognize that each system has unique features and characteristics, so you can make the best decision by considering your organization's specific requirements.
Frequently Asked Questions
Q: Is Moodle an effective LMS?
A: Moodle is a very popular and widely used Learning Management System (LMS) that is known for its flexibility, ease of use, and feature-rich functionality. Many educators, trainers and businesses find it to be an effective tool for creating and delivering online courses, assessments, and other learning materials. Its open-source nature makes it easily customizable and adaptable to the specific needs of different organizations.
Q: Which one is better – Moodle or Canvas?
A: Moodle is famous for its adaptability, usability and variety of features. It's an open-source, easily customized platform that can build a specific learning environment. On the other hand, Canvas has an arguably better and more user-friendly interface, which facilitates the process of creating, managing and delivering online courses for educators and administrators.
Also, Moodle is free, whereas Canvas is a commercially licensed product. If you are just starting out and working on a tight budget – Moodle might be the better solution to start with.
Q: How does Moodle work?
A: Moodle is an open-source Learning Management System (LMS) that allows educators to create and manage online courses. It is highly customizable and flexible and provides a web-based platform where students can access course materials from anywhere with an internet connection. Moodle includes multimedia content creation, communication tools, and a grade book to track student progress.
Was this article helpful?