Moodle is a free, open-source learning management system (LMS) that has been used in higher education for more than 15 years. You can install it on any operating system and allow students to create their own courses and assignments.
This article overviews Moodle's extensive features and gives you an idea of whether it's the right educational platform for you.
Moodle Overview and History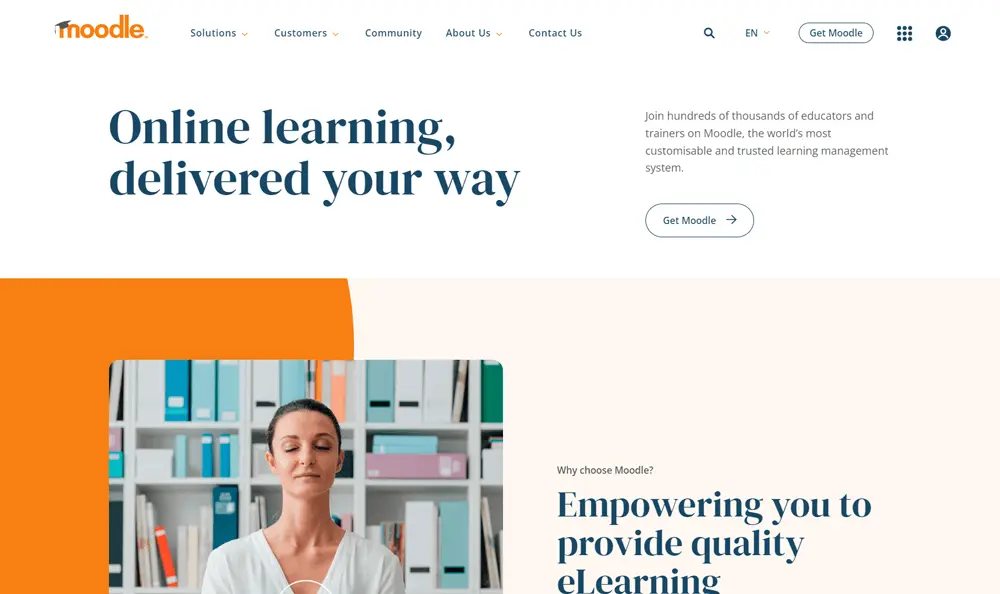 Moodle was developed by the Open Source Learning Foundation (OSLF) and is now maintained by Moodle Pty Ltd. The OSLF was founded in 1999 as a non-profit organization to support the development of open-source learning tools. In 2001, Moodle became an official project of the OSLF and has since been used in over 40 countries worldwide.
Benefits of Using Moodle
Moodle has many beneficial features like those that allow you to:
Create multiple sections for different topics on a single page and assign different roles to them. This way, you can control what the users of your site are allowed to see based on their role;
Easily add images, videos, and audio files to your pages using the drag-and-drop feature;
Make use of themes that make your site look more appealing to your audience;
Provide feedback through surveys or forums so you can understand how students feel about the course material;
Create live chat sessions with other people who are taking part in the same courses as you;
Share information with others via email or any social media sites like Facebook;
Connect Moodle with Google Apps for Education makes it easy for teachers and administrators to share data between schools without having to worry about maintaining separate systems;
Use group discussions where all members of a group can participate;
View statistics regarding student participation (total number of responses);
Assign tasks/quizzes/tests using a simple drag-and-drop interface;
Create polls using Yes/No questions.
Moodle Plugins
Moodle plugins are software components you can add to Moodle and enhance its performance. They allow you to extend the in-built functionalities in various ways and customize the LMS according to your needs.
What is a plugin?
A plugin is an application that runs on top of Moodle, allowing you to add extra features or functionality. It's like having an extension for your browser: it adds new features without changing how the core works.
The difference with plugins for Moodle is that they don't need any additional installation steps – once configured, they're accessible from within the main site (just like WordPress or Joomla extensions).
What can Moodle plugins do?
Moodle plugins have various purposes, from adding new features to making your site more secure. Here are some examples:
Create a quiz to test your students' knowledge of a particular subject
Allow users to create quizzes and tests with questions that other students or teachers can grade
Add extra functionality to Moodle's grade book (e.g., allow users to report grades via email)
You can have a pick between hundreds of specialized plugins through the Moodle Plugin Directory.
Moodle Themes
Moodle themes are available in various styles and can be used to create a consistent look across all courses. You can also use the templates to change the look of an individual course or provide a unique design for each course within your organization.
Some themes have additional features, such as live preview, which allows you to test changes before they take effect on your site.
Moodle Mobile
In 2003, Moodle was awarded a $1 million grant from Google to develop its mobile version for use on cell phones and PDAs. This version, called Moodle Mobile, went live in 2005 with more than 100 languages supported at launch.
Since then, it has been downloaded over 1 million times and has become one of the most popular free LMSs available today.
Moodle Mobile allows you to access your Moodle course on the go, using your smartphone or tablet. You can also use it as an alternative to a desktop computer for accessing and editing content.
Moodle eLearning Support Standards
When it comes to the development of eLearning courses, standards should be a priority. Not only can they improve the quality of your courses, but they also make your entire program more appealing to students.
As far as eLearning platforms go, Moodle checks a lot of boxes.
An Open Source Initiative
IMS LTI™ Certified
SCORM-ADL compliant
Open Badges
WCAG 2.1 Level AA
Moodle and Interoperability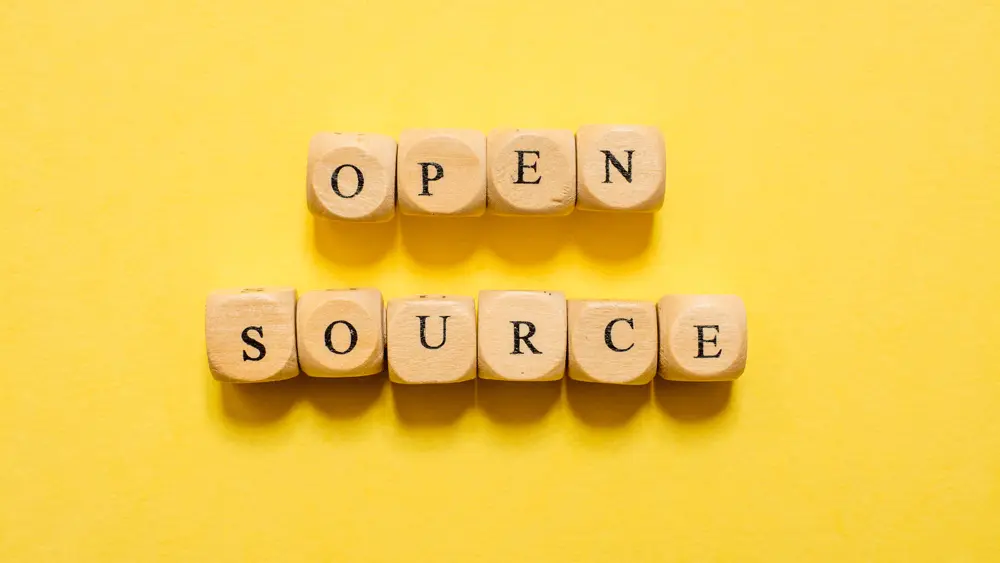 Moodle has been designed by the Open Source Initiative (OSI), which means it's free for anyone to use and modify as they wish.
Moodle's interoperability support between various platforms is one of the main factors behind its popularity among researchers. Since it's freely available, there are no restrictions on what you can do with the LMS. This means you don't have to pay for licenses or buy expensive hardware just because your research requires it.
The Moodle platform flaunts some well-established features that make it ideal for research projects. For example, you can create customized user profiles and assign roles to users for different levels of access to content and functionality. This means you can tailor the Moodle experience to meet your needs without worrying about how much time students spend on the site or whether they're using it correctly.
A range of tools allows you to create custom scripts that run automatically when students log into their accounts. They could provide helpful feedback on how students are performing in class.
The Moodle Pedagogical Approach
The pedagogical approach of the Moodle LMS is based on an interactive model that enables students to actively participate in their learning process through collaborative work and self-assessment. This approach facilitates the development of critical thinking skills necessary for lifelong learning and professional growth.
Moodle's design is easy to use and accessible on any device. It allows teachers to easily create courses and focus more on teaching than administrative tasks.
Understanding LMS Hosting for Moodle
LMS hosting refers to storing and managing Moodle software and related data on a server provided by a third-party hosting provider. By offloading the technical infrastructure responsibilities to the hosting provider, Moodle users can focus on creating, managing, and delivering engaging eLearning content.
When it comes to hosting your Moodle LMS, there are several options to consider:
Shared hosting is a viable choice for small-scale schools and educational organizations. It involves multiple websites sharing server resources. This makes it a cost-effective option suitable for organizations with limited budget and lower traffic volumes. However, it may lack the level of performance and security that larger enterprises require.
Virtual Private Server (VPS) Hosting
VPS hosting is an excellent choice for universities and mid-sized Moodle projects with moderate traffic and customization needs. As the most balanced solution, it provides higher control and dedicated resources within a virtual environment.
With VPS hosting, you have the flexibility to tailor your hosting environment to your specific requirements while maintaining a more affordable price point compared to dedicated server hosting.
Dedicated server hosting is designed explicitly for large-scale Moodle deployments. It offers an entire server for a single client, providing maximum control, performance, and customization capabilities. This option is ideal for institutions with very high traffic and advanced functionality needs, ensuring the utmost reliability and resource availability.
However, such servers come at a higher cost compared to shared or VPS hosting, making it more suitable for big enterprises that can fully utilize the dedicated resources.
But as hosting technology evolves, new and modern solutions, such as multi-cluster platforms, have emerged. These platforms provide a robust and scalable infrastructure that can handle the demands of large-scale LMS deployments.
Multi-cluster platforms leverage multiple servers and distributed resources to ensure high availability, enhanced performance, and seamless scalability. They offer an advanced hosting solution that combines the benefits of dedicated resources with the flexibility and scalability required in today's rapidly evolving digital landscape.
Choosing the Right LMS Hosting Solution for Your Moodle Installation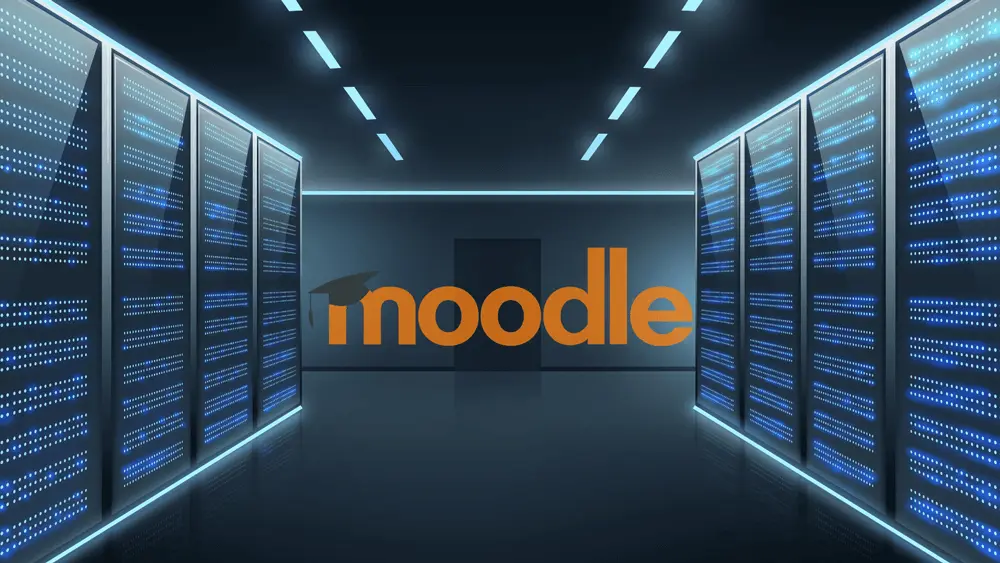 Selecting the most suitable LMS hosting solution for your Moodle installation depends on several key factors. Consider the following aspects when making your decision:
Ensure that your chosen hosting solution can accommodate your future growth. As your Moodle usage expands, it is crucial to have the flexibility to scale up server resources and handle increasing user traffic without compromising performance.
Performance and Reliability
Evaluate the hosting provider's infrastructure, including server specifications, uptime guarantees, and data backup procedures. A robust hosting solution should offer fast response times, minimal downtime, and reliable data protection mechanisms.
Check the hosting provider's technical support capabilities, availability, and expertise in Moodle hosting. Prompt and knowledgeable assistance can be invaluable when troubleshooting issues or optimizing your Moodle installation.
LMS hosting paves the way for effortless growth and expansion of your Moodle implementation. By choosing a scalable hosting solution, you can easily accommodate an increasing number of learners and courses.
Furthermore, reliable hosting providers offer additional services such as load balancing, automatic scaling, and performance optimization, enabling your Moodle platform to handle higher user volumes while maintaining optimal performance.
Moodle Deployment
Moodle Deployment is a process that allows you to install Moodle on your own VPS server. The installation process can be automated so that the deployment becomes an integrated part of your web hosting service.
You can also choose to install Moodle and deploy it using our in-built system.
ScalaHosting provides professional 1-on-1 support for Moodle users who value security, uptime, and trouble-free operations for their students and teachers.
Contact our team for more details on how a managed cloud server and intuitive dashboard can enhance your Moodle experience.
FAQs
Q: Why can't I use Moodle plugins?
A: There are certain hosting services, such as MoodleCloud, that prevent you from adding plugins. They have a set of plugins that come with the service by default to keep it simple for their users. For more flexibility, you would have to change your hosting provider.
Q: How do I start using Moodle?
A: Try a demo of Moodle to see how it works and experience its features by visiting the Moodle Sandbox. If you want to use Moodle right away for your own website, you can download and use MoodleCloud free for 45 days. Finally, if you're ready to launch a fully-featured site, download a copy and install it on your computer or server.
Q: Can I use Moodle if I don't have technical computer skills?
A: Some technical knowledge is necessary to install Moodle manually, but the platform is generally very user-friendly. There are plenty of tutorials and guides to help you set everything up and learn more about the LMS. Furthermore, you can find video demonstrations and instructional articles for the more technically demanding tasks.
Was this article helpful?