As schools and universities continue to navigate the challenges presented by the COVID-19 pandemic, remote and hybrid learning have become more important than ever before.
Open-source learning management systems (LMS) have emerged as a valuable tool for educators seeking to create engaging and effective online learning experiences for their students. And while LMS solutions like Moodle offer a range of powerful features and capabilities, they come with their challenges as well.
In this article, we'll explore some of the most common challenges educators face when using Moodle for remote and hybrid learning and provide practical solutions for overcoming them.
Let's dive in!
What is Moodle?
Moodle is a free online education and training learning management system. Developed in 2002 by Martin Dougiamas, it has become one of the world's most widely used LMS platforms, with millions of users across various sectors, including education, corporate training, and government.
Moodle provides a range of tools and features for creating and delivering online courses, including content management, communication and collaboration tools, assessment and grading tools, reporting, and analytics. With Moodle, educators can create and manage classes, assign and grade assignments, and communicate with students in real time.
Why is Moodle Beneficial for Education?
Moodle provides educators with a powerful and flexible platform for engaging and effective online education and training. This enables them to reach a wider audience and promote more accessible and personalized learning experiences.
Moodle carries many benefits for education, including the following:
Easy access to learning materials: Moodle allows educators to upload and organize learning materials such as lecture notes, presentations, videos, and quizzes. The LMS stores those in a centralized location, making it easy for students to access and review them at any time.
Facilitates interactive learning: Moodle provides a range of interactive features (discussion forums, chat rooms, collaborative assignments) that encourage students to interact with each other and their teachers.
Enables personalized learning: Allows educators to create customized learning paths for each student based on their needs, interests, and learning styles. This helps students study at their own pace and according to their preferences.
Simplifies course management: Streamlines the course management process by providing tools for managing content, assessments, and student progress. This frees educators' time to focus on teaching and delivering individualized student support.
Supports assessment and feedback: Provides various assessment and grading tools that enable educators to create and grade online assignments, quizzes, and exams. It also allows educators to give feedback to students, which helps them identify areas for improvement and continue growing.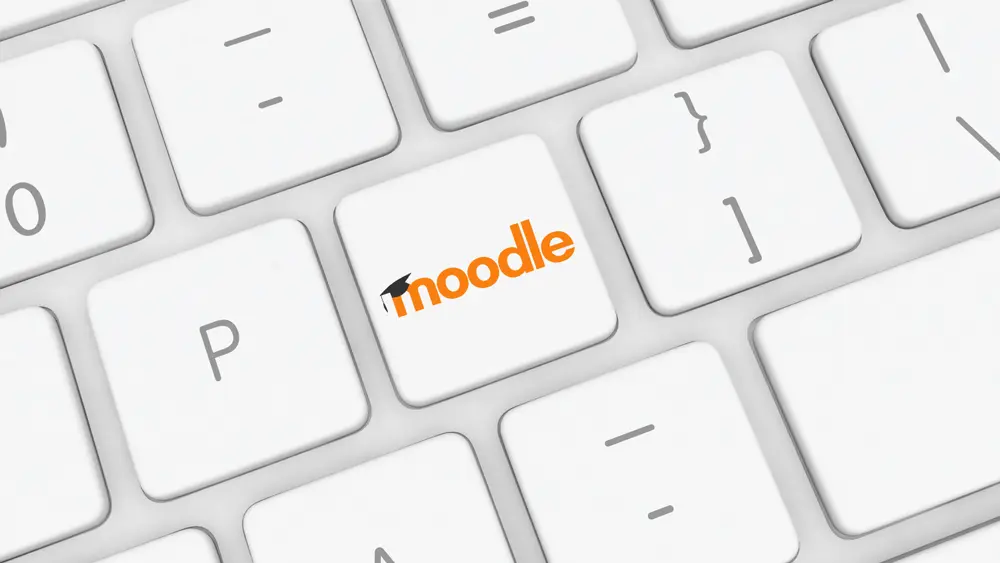 Best Practices for Using Moodle in Remote and Hybrid Learning
When using Moodle, it is essential to follow best practices to ensure the system is utilized efficiently. Here are some good practices for using the LMS in remote and hybrid learning:
Provide clear instructions
One of the most important things you can do is provide clear instructions to your students. This includes how to access the course, submit assignments, and participate in discussions. You can ensure your students can navigate the system and complete their work successfully with just a few simple guidelines.
Use multimedia content
Moodle allows you to incorporate multimedia content into your courses, such as videos, audio recordings, and interactive simulations. This can improve your student engagement and make the content more exciting and memorable.
However, be careful not to overload your course with too much multimedia, as this can be overwhelming for some students.
Foster communication
Communication is critical in a remote or hybrid learning environment. Moodle offers a range of communication tools, such as forums, chat rooms, and messaging – encourage your students to use them to ask questions, discuss course content, and collaborate on assignments.
Organize your course
It is vital to organize your class logically and intuitively. This includes using clear labels, creating sections for different types of content, and providing a clear structure for the course. Doing that can help your students navigate the system more efficiently and focus on the most important content.
Provide timely feedback
Finally, providing timely feedback to your students is paramount. This includes feedback on assignments, discussions, tests, and other course activities. Moodle allows you to provide input in various formats, such as comments, grades, and rubrics.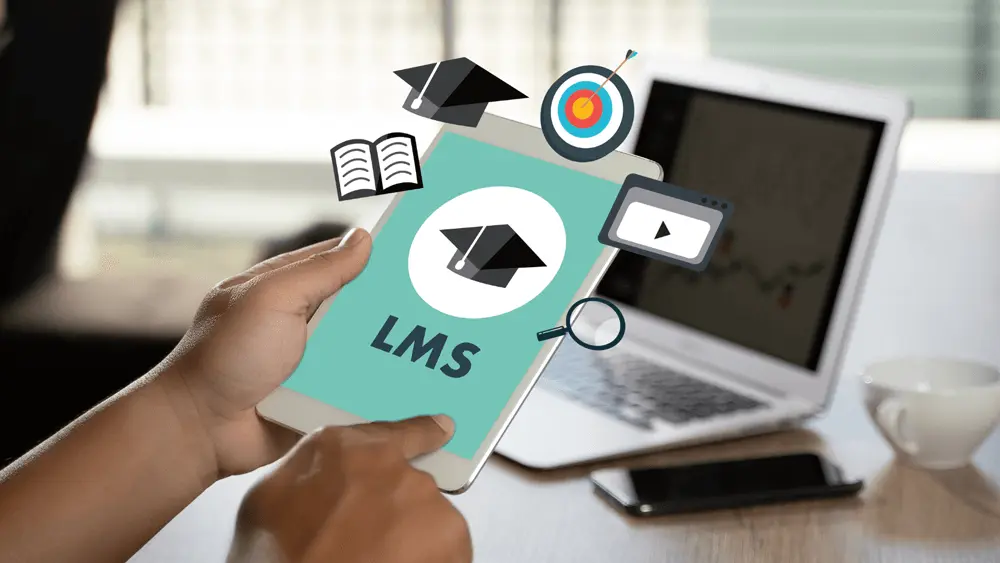 Moodle for Remote and Hybrid Learning – Common Challenges and Solutions
As remote and hybrid learning become more prevalent, educators increasingly turn to online learning platforms like Moodle to create valuable experiences for their students.
However, these new learning environments bring about different challenges, and educators must be prepared to address them accordingly.
Reliable Internet Access and Devices
Ensuring students and teachers have reliable internet access and devices can significantly improve your remote and hybrid learning efforts.
Educators can address this challenge by providing access to loaner devices, offering low-cost internet access resources, or providing alternative means for accessing course content, such as downloadable materials or offline discussions.
Teachers can also adjust their teaching style to accommodate students with limited access to reliable internet, such as reducing video or other high-bandwidth materials to a minimum.
Time Zone Differences and Scheduling
Issues with time zone differences and scheduling can also be challenging for remote and hybrid learners, particularly for international seminars or courses with students in different time zones.
One solution to this challenge is for educators to offer asynchronous content and discussions, allowing students to participate in the study at their own pace. Additionally, teachers can provide flexibility in assignment due dates to accommodate students with varying schedules.
Support
Providing support for students and teachers who are new to online learning is another common challenge in a remote environment.
Educators can provide resources and training sessions to help students navigate online learning platforms and technologies. Additionally, they can offer support through virtual office hours, online tutoring, or peer mentoring programs to help students adjust to online learning.
Maintaining Engagement and Motivation
Maintaining engagement and motivation among remote learners is also critical to the success of the course. Moodle can help educators maintain concentration by using various teaching methods, such as incorporating multimedia content, fostering communication, and offering opportunities for collaboration.
Additionally, regular feedback, recognition, and rewards can motivate and keep students engaged in the course.
Managing and Assessing Student Work and Progress
One solution for managing student work in Moodle is to use the Аssignment feature. Educators can create and assign tasks, such as essays, presentations, and quizzes, and specify the due date and submission requirements.
Students can then submit their assignments directly through Moodle, and educators can grade and provide feedback using the built-in grading tools.
Additionally, Moodle allows for the use of rubrics, which can give clear criteria for evaluating student work and make the grading process more objective and transparent.
Moodle and ScalaHosting
ScalaHosting offers specialized support for Moodle users who prioritize security, reliability, and uninterrupted access for their learners and teachers. As a host with extensive Moodle experience, we provide cost-effective web hosting solutions with uncompromising LMS quality.
Our main goal is to guarantee that your Moodle platform operates smoothly and effectively, freeing you to focus on delivering an exceptional learning experience to your students.
Website security is of the utmost importance to us. SShield, a powerful security tool we designed, is a core component of our proprietary SPanel platform developed to streamline web hosting management.
Our data analysis demonstrates that SShield has a 99.998% success rate in thwarting suspicious activity, ensuring high protection and peace of mind for our customers.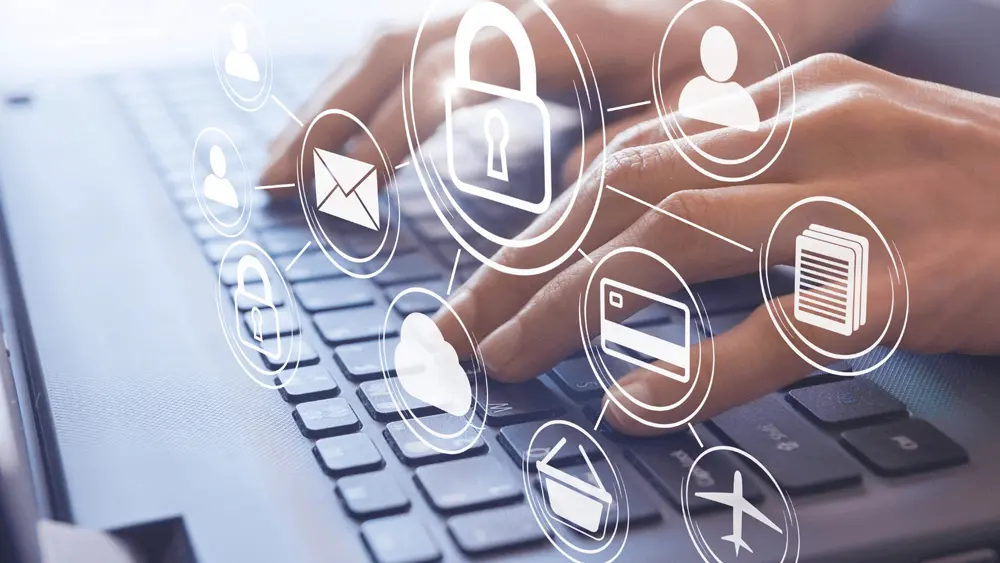 Explore our managed cloud server, specifically designed for mission-critical websites, to experience unparalleled security measures, continuous uptime, and maximum protection.
Contact us today to learn more about how we can assist you in securing your Moodle website and keeping your business running smoothly.
Wrap Up
Moodle is a powerful tool for remote and hybrid learning, but it has its setbacks. But by following the above best practices and addressing these common challenges, the LMS can be highly effective for remote learners. With its many features and flexibility, Moodle can help educators to create engaging and practical courses that meet the needs of students in today's changing learning environments.
Frequently Asked Questions
Q: What is Moodle and how does it work in a remote or hybrid learning environment?
A: Moodle is a Learning Management System (LMS) that allows educators to create and deliver courses online. In a remote or hybrid learning environment, you can use Moodle to provide students with access to course materials, facilitate discussions, assign and grade assignments, and track student progress.
Q: How can educators overcome technical difficulties when using Moodle for remote learning?
A: To overcome technical difficulties, educators can provide clear instructions, offer technical support to students, and ensure their infrastructure is robust and reliable.
Q: How can educators improve student engagement when using Moodle for remote or hybrid learning?
A: To improve student engagement, educators can incorporate multimedia content, foster communication, and offer opportunities for collaboration.
Was this article helpful?