Managed vs. Unmanaged Email Hosting
Email communication is used by businesses all over the world to make connecting with employees, partners, suppliers, and customers easier and more efficient. As such, it is a vital component of every company, no matter the industry they are in or how big they are.
Additionally, individuals and companies share sensitive information via mail every single day, so it is no surprise that more and more users are looking to email hosting as a safer and more efficient solution that makes sending, receiving, and storing messages more manageable and secure.
But which type of email hosting should you get? Should you go for managed or unmanaged mail hosting? How do the two differ? Which fits your needs better?
In this article, we will answer all of these questions and more in the hopes that we will make your final decision a bit easier.
So, let's begin!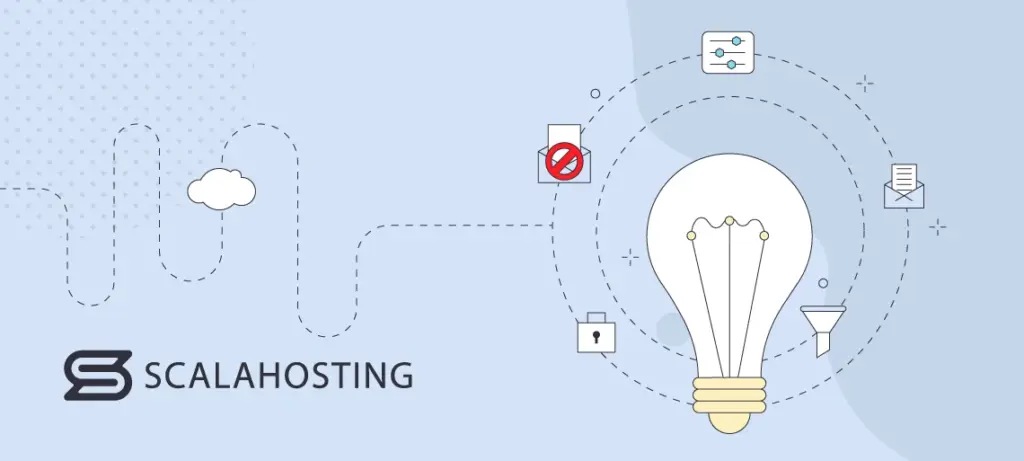 Understanding the Differences Between Managed and Unmanaged Email Hosting
Much like with different web hosting plans, managed and unmanaged email services have key differences that set them apart. But before we see what they are, let's discuss the two electronic mail hosting options in more detail.
What is Managed Email Hosting?
With managed email hosting, your provider is responsible for handling all technical aspects associated with the service. Namely, the provider supplies you with a server infrastructure and is tasked with managing and maintaining it.
This includes your host performing all software updates, malware scans, hardware replacements, and anything else related to the server.
Additionally, web hosts usually offer many other services as part of the package, such as automated backups, advanced protection tools like SSL certificates, and access to 24/7 customer support.
This option is less affordable compared to self-managed email plans because it comes with many extra features. And since managed hosting does not require you to do anything server related – the heftier price tag is often more than fair.
What is Unmanaged Email Hosting?
Unmanaged email hosting is on the opposite side of the spectrum. Namely, a self-managed plan gets you a server with an operating system installed and not many additional services.
By choosing this option, you will be in charge of installing and updating the apps and software you need, securing your server and mail account, optimizing its performance, and all other maintenance. You will also be responsible for backing up your data, performing security sweeps, and removing malware from your system.
The biggest benefit of an unmanaged email hosting plan is that you get complete control over the environment and can do whatever you want with it. However, this means that the provider will not offer you much additional assistance, and everything will have to be done by the client.
Regardless of the plan, the top mail providers will offer you customer support to some extent but definitely much less than with the managed version.
Quick Summary: Managed vs. Unmanaged Email Hosting
| | Managed Email Hosting | Unmanaged Email Hosting |
| --- | --- | --- |
| Customer Support Level | 24/7 priority assistance via multiple channels, like live chat, phone, and a ticketing system. Additionally, many providers include a dedicated customer support agent. | Most providers offer customer support for unmanaged mail clients, but usually, they are not a priority to agents. Additionally, if you want to get a dedicated agent, you must pay extra. |
| Technical assistance | The provider handles all technical aspects of your server, including software updates, malware scanning and removal, maintaining hardware, security monitoring, etc. | Little to no technical assistance. All server-related tasks are your responsibility, from updating your systems to putting security protocols in place to tracking system performance. |
| Control | Limited control over your server. There is less room for you to customize your server and configure your account, as some of it is pre-determined and handled by the provider. | Full root access to your server. You can configure your account whichever way you want and install all the plugins and add-ons you wish. Additionally, you have complete freedom to customize your server and build it according to your liking. |
| Additional Services | Depending on the provider, you will get automated backups, CDN support, advanced security tools like DDoS protection and SSL, branding and white label features, disaster recovery, load balancing, caching, and more. | Not many additional services are included. You will get a server and possibly an operating system (if it's Linux-based), but all other additional software and apps are up to you to install and configure. |
| Pricing | It is the more expensive option of the two because it comes with many additional services. However, it removes the need for you to buy hardware or hire an IT team to maintain your server and accounts. | Plans are pretty cheap as they do not include many features. However, the price can increase depending on the extra services you might purchase. |
| Extra Costs | There aren't many additional costs associated with this option unless your business requires special software or features that the provider doesn't include in its plans, like website security audits or ecommerce plugins. | Usually, providers do not include the essential features in unmanaged plans for free. So, you will have to pay additionally for DDoS protection, SSL certificates, a CDN, backups, etc. Also, you may incur some administrative costs regarding hiring staff to manage your email server. |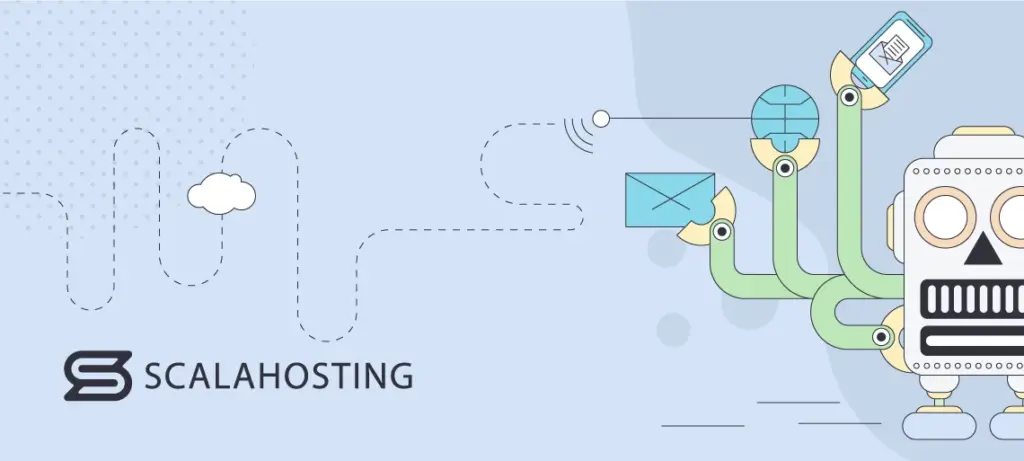 Managed vs. Unmanaged Email Hosting: Which Is Right for Your Business?
Due to the massive difference between managed and unmanaged email hosting in terms of technical assistance, features, and pricing, the clientele for each one is quite different. So, the end decision really depends on your business and its needs.
Below you can see who each type is better suited for.
Who Uses Managed Email Hosting?
Managed email hosting is best suited for people who do not have prior technical experience and the skills needed to manage and maintain a server. Additionally, it is ideal for all those that do not have the time to do everything on their own nor the budget to build and take care of on-site infrastructure.
More specifically, it's excellent for companies that cannot hire an in-house IT team but can afford to buy this plan.
All in all, it's the perfect solution for all who want to focus on their core business activities and want a hassle-free hosting service.
Who Uses Unmanaged Email Hosting?
Unmanaged email hosting is better suited for developers and tech-savvy users that want to build and customize their servers and accounts with no limitations. Additionally, self-managed plans are well-suited for companies that handle specialized projects and want complete control over every aspect of the mail settings.
Moreover, it is an excellent option for businesses on a budget, as it is pretty cheap to buy an unmanaged plan. However, it is worth noting that since there are not many add-ons, the price you pay for your service could go up if you want to purchase extra tools and services.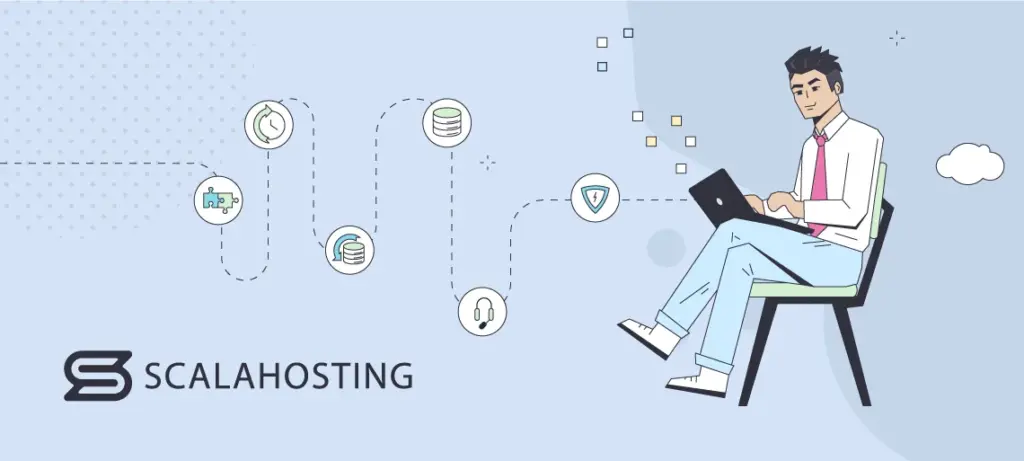 What to Look For in a Managed and Unmanaged Email Hosting Provider?
Aside from picking the right hosting type, choosing a provider that offers all the email features and resources you need is vital for the success of your business.
There are several factors you need to consider before settling on a hosting company, including the following:
Security features: Having a safe communication channel is vital as you share and handle sensitive information daily. So, your provider should offer features like spam filtering, blacklist monitoring, and anti-malware to keep your inbox clean of malicious actions.
Support: No matter how skilled you are, having someone to help you with any issue 24/7 is vital. So, look for a provider that provides customer service, regardless of whether you get a managed or unmanaged plan. Also, companies with a vast knowledge base of tutorials and video guides get extra points, as you can quickly find many solutions on your own for free.
Compatibility: Access to your mail inboxes across multiple devices is essential to maintain timely and seamless communication with your collaborators. So, your host should enable you to sync your inbox and calendar with mobile and web apps. Webmail is another helpful option in that aspect.
Storage: Emails are not just good for ongoing conversations, and most businesses archive their correspondence for later use. All of this takes up space, which is why it is crucial to pick a provider that will offer sufficient storage options and the ability to archive important emails automatically. This is also a great way to keep a clean and comprehensive inbox, where all your messages will be placed in appropriate folders for easy access.
Uptime: Your emails have to be always available so you don't miss out on any messages and your customers can reach you at all times. You should look for a provider with an uptime guarantee of 99.9% and up, ensuring minimal unexpected downtimes.
Backup options: To preserve your online communication and restore it instantly, your provider needs to offer regular backups with various options for manual and automatic archiving. This will ensure that no matter what happens, you will always have a copy of your emails stored in a safe place.
Comparing the Pros and Cons of Managed and Unmanaged Email Hosting
Managed Email Hosting
Unmanaged Email Hosting
Pros:
No technical knowledge is required
Hassle-free solution
Includes many additional features and services
24/7 priority support
The provider handles all technical aspects
Reduced overhead and administrative costs
Easy to use
Affordable plans
Full root access
Unlimited server customization
Freedom to install any plugin or software
Limitless account configuration
Cons:
Limited server control and account configuration
Limited customer support
The user performs all technical tasks
Requires technical knowledge and skills to use and configure properly
Time-consuming
The ScalaHosting business email hosting service offers four different plans that can satisfy the needs of companies of all sizes. They all come with advanced SPAM protection, daily offsite backups, web-based mail, and 24/7 expert technical support.
Additionally, ScalaHosting provides premium features in its managed VPS plan, offering:
a free domain
real-time malware protection
priority support
blacklist monitoring
improved inbox delivery
scalable storage
sub-users and collaborators
white label options
Conclusion
Managed and unmanaged email hosting are two excellent solutions that can help users improve their mail communication and become more efficient. The key difference between the two options lies in the management features they offer.
If you need complete control over your server and accounts and have a tight budget – then unmanaged email hosting is the better option.
But if you are looking for a hassle-free service where the provider takes care of all technical aspects of your server – check out ScalaHosting business email hosting and get a fast, highly-secure, and efficient solution for your company.
FAQ
Q: What is email hosting?
A: Email hosting is a service that provides users with specialized servers on which it stores their sent and received messages. Additionally, some solutions offer professional email addresses, which include the business's domain name, making it appear more trustworthy and safe to customers.
Q: What is the key difference between managed and unmanaged email hosting?
A: With managed email hosting, the provider handles all server-related tasks, including management, maintenance, updates, and monitoring. Additionally, this solution comes with many extra features, like automated backups, advanced security tools, priority customer support 24/7, disaster recovery, and many others.
On the other hand, with unmanaged hosting, the user takes care of all technical aspects, including server management and maintenance, installing and updating apps and software, security, backups, and so on. However, this cheaper solution provides full root access and unlimited account configuration.
Q: Can I host my small business email with the ScalaHosting plans?
A: Yes, you can host your small business with the email hosting plans of ScalaHosting. If you're a beginner, you may choose between three robust email plans with different resource caps. This will help you choose the most suitable option for your professional email and get the best experience, making ScalaHosting ideal for small businesses.
Was this article helpful?