Installing Through The Storefront Theme
Upon completing the installation of Storefront, you will be presented with the following Thank You screen: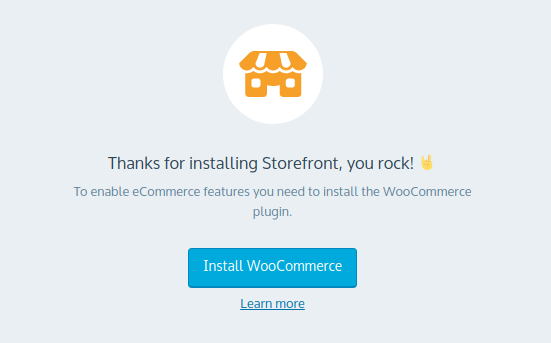 Conveniently enough, you can do a one-click WooCommerce install from there. You just need to hit the Install button and follow the few steps in the setup wizard.

Once the installation is complete, the button will change to Activate and refresh the page taking you to your new online shop.
Installing as a WordPress Plugin
If you're not using Storefront, you can install WooCommerce directly from the WordPress plugin repository, just as you would set up any other add-on:
1. Navigate to Plugins → Add New from the main menu
2. Use the search field on the right; click on it and type WooCommerce

3. Your first search result should be the WooCommerce plugin. Click on the Install button, top-right corner.

4. Note that WooCommerce is almost as big as WordPress, so the installation will need a few moments to complete.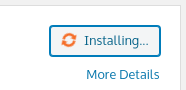 5. Once the setup has finished, the button text will turn to Activate. Press the button to complete the installation process.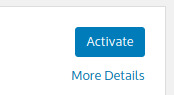 6. You are now redirected to the WooCommerce store configuration.
Was this article helpful?