There are several ways to track your eCommerce sales on WooCommerce.
WooCommerce Reports
The first is using WooCommerce Reports. To access them, log into your admin dashboard. In the menu on the left, you will see the Reports section.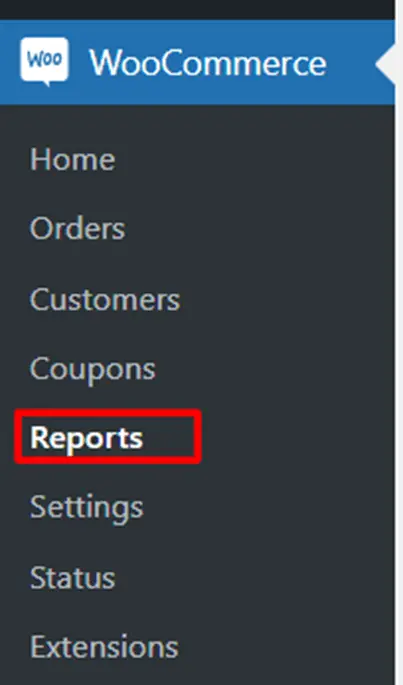 There are four categories you can choose from:
Orders
Customers
Stock
Taxes (if applicable)
We'll start with orders.
Your sales can be sorted by:

Sales by date can be split into months, days, and custom frames. When a purchase is completed, WooCommerce will show a graph with the number of gross sales, illustrated with a light blue line. The net sales will show in dark blue, the shipping amount will be colored in green, refunds will be marked in red, and coupon values redeemed – in orange.
Sales by product allows you to view how certain items have been performing in the last year, month, days, etc.
By using the Categories widget – which is right next to the Sales reports – you can see transactions based on different criteria. For example, you can split products into sections like Clothes, Shoes, and Makeup.
Customer downloads will show you the unique IDs of downloads, which will enable you to track and log them. If you want to filter those, you can hover over Product, Order, or IP address.
The Customers tab has two options:
Customers vs. Guests – shows registered users who have made purchases
Customer List – people that have registrations

Stocks will show you which items are low in stock, which need to be restocked, and which are more than enough to keep up with the current demand.

In Taxes, you can split financial charges by state code or by date. You can sort them by year, month, and custom time frame as well
.All of the information can be exported to CSV. You can find the button at the right upper corner of the charts.
IMPORTANT: WooCommerce 4.0 does not support Reports updates. Users running WordPress 5.3+ have an Analytics section that contains all the necessary data.
WooCommerce Analytics
Another way to track the sales of your eCommerce site is to use WooCommerce Analytics.
Log into your admin dashboard and navigate to Analytics. Click on Revenue.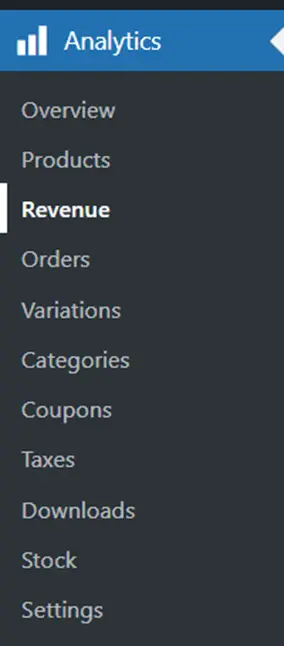 You will be able to see:
Gross sales
Returns
Coupons
Net sales
Taxes
Shipping
Sales
You can set the date range yourself.
If you scroll down a bit, you will see your revenue split into those seven categories, sorted by dates.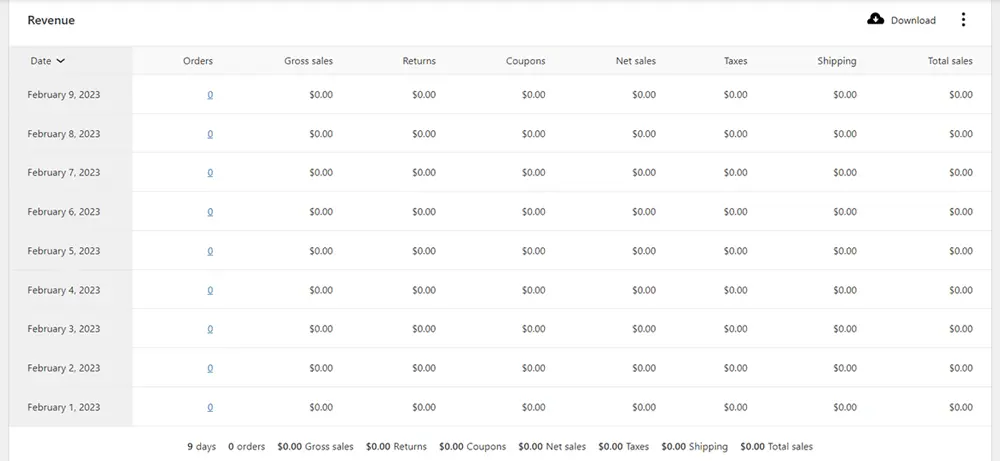 Refunds also appear differently. They show as a negative number on the date the return happened and include discounts from coupons. Refunded shipping charges and taxes will show in their respective columns.
Some reports feature Quick and Advanced Filters, shown next to or below the Date Range picker.
WooCommerce Analytics also allows you to download your data to CSV. There is a Download button in the right corner of the table header. If the report is longer than one page, you will get a link with the file, sent to the email address attached to your WordPress account.
WooCommerce Plugins to Track Sales
Naturally, WooCommerce's rich plugin variety offers some great third-party add-ons that will help you track ecommerce sales even more efficiently.
Metorik is a multipurpose extension. This WooCommerce add-on offers detailed reports for revenue, orders, customers, and more. It tracks costs and profits and collects data on shipping, advertising, and other expenses. The plugin can be set to send abandoned cart emails, keep an eye on retention rates, segment data via numerous filters, etc. It's a great one if you manage more than one store. The price starts at $50.
Sales Analysis for WooCommerce is a bit costlier – $129. However, the price here is well justified. The tool offers numerous analysis reports. You can sort by order, revenue, customer, country, and more. It can also show you the number of units sold for each product, which is helpful when setting price points.
WooCommerce Ultimate Reports features 55+ reports. The extension offers Variation reports, Projected vs Actual Sales, Product-wise profits, Stock planner, and more. The plugin has a whole section dedicated to taxes, splitting them into city, state, pin code, etc. It also analyzes sales trends. The price for the Regular license starts at $40.
Was this article helpful?