20+ WordPress Statistics to Know in 2023
Can you believe it's been 20 years since the release of WordPress?
What if I tell you that in the majority of those years, there's probably never been a day that you haven't interacted with a WordPress site?
It's true! But that's hardly the most intriguing fact. In this article, you'll find the most relevant WordPress stats in 2023.
Let's dive right in:
Fascinating Facts About WordPress
WordPress powers 43.1% of all websites.
It has been the fastest-growing CMS since 2014.
People google the word "WordPress" around 2.7 million times a month.
WordPress users publish 70 million new posts monthly.
More than 409 million people view about 20 billion pages on WordPress every month.
WordPress is translated into more than 200 languages.
You can find more than 60k add-ons on WordPress Plugins.

WordPress entered the scene back in 2003 and has been breaking records ever since. More often than not, the top websites are powered by it. Take a look yourself:
General WordPress Statistics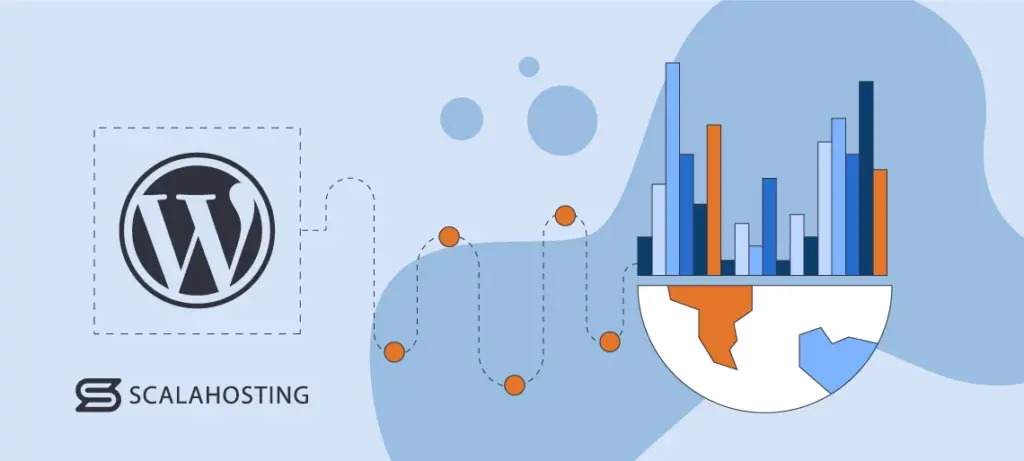 Here's what WordPress has achieved up until now:
WordPress gets more sites from Joomla than from the other CMSs.
(W3Techs)
However, it loses more sites to Shopify than to other CMS options. Still, WordPress is a powerful tool in the online shopping world, as WP ecommerce stats show.
The word "WordPress" gets around 2.7 million searches in Google on a monthly basis.
(CodeinWP)
If you've dabbled in SEO, you know that's quite impressive. And even if you haven't, the number is big enough to make even the greatest skeptic think twice.
WordPress is a leading term on YouTube, too – there are 3k+ channels mentioning the name.
(Statista)
From tutorials to reviews, YouTubers love to discuss WordPress. It takes its rightful place among brands like PlayStation, Etsy, and Microsoft.
WordPress proficiency is among the top five most popular technology skills in the PHP tech stack.
(Statista)
Given WordPress' popularity, that's hardly surprising. Knowledge of PHP 7 and 8, Laravel, and Doctrine is also highly valued nowadays.
WordPress Usage Statistics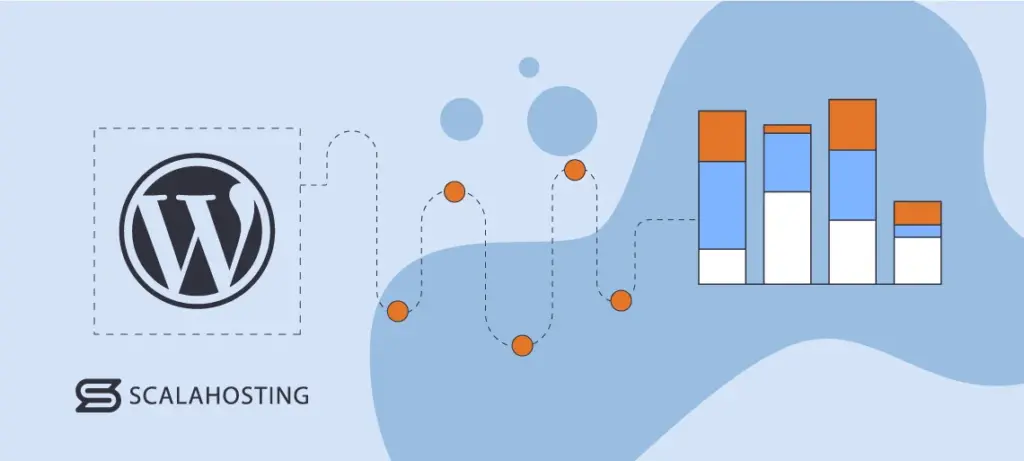 43.1% of all websites are built on WordPress.
(W3Techs)
This makes for 62% of the sites whose content management system is known. Version 6 is the most popular as of the time of writing.
38,539,556 live sites are using WordPress as of 2023.
(BuildWith)
Roughly 61,909,719 websites are WordPress customers, but some of those are inactive. Historically, there are an additional 23,370,163 that used WordPress at some point.
Users have downloaded WordPress 6.2 93+ million times.
(WordPress)
WordPress version 6.2 is currently the most used version of WordPress. The number of downloads grows on a daily basis.
WordPress has been the fastest-growing CRM since 2014.
(W3Techs)
It is followed by:
Joomla
Drupal
Blogger
Magento
WordPress' market share grew to 42.9% in 2022.
(CodeinWP)
That's almost a 14% increase since 2021, when it was 30%. In 2020%, WordPress had a 35% market share, while in 2019, it was 32%.
WordPress Community Stats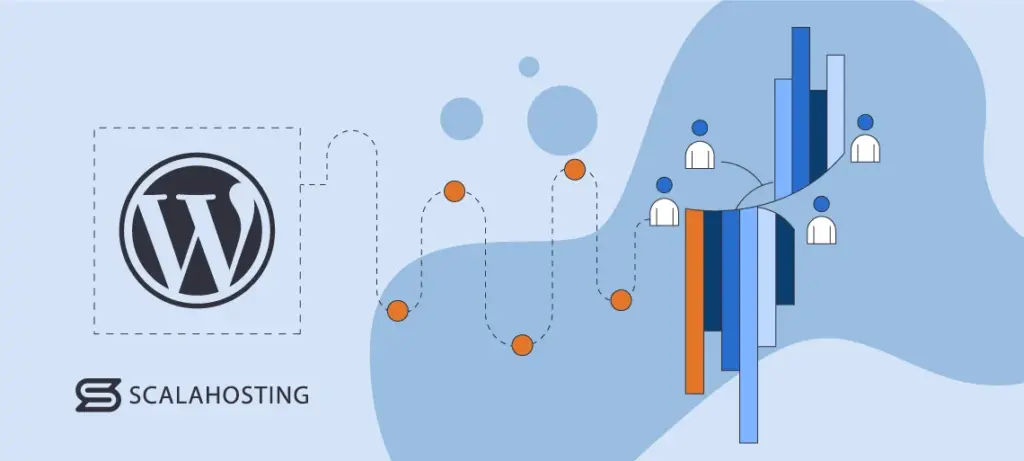 Okay, we've covered the basics. Now it's time to discuss the people that make WordPress relevant – its users.
409+ million people view 20+ billion pages on WordPress on a monthly basis.
(WordPress)
As we mentioned in the beginning, hardly a day goes by that you don't interact with a WordPress page.
WordPress users create 70 million new posts every month.
(WordPress)
They also write roughly 77 million new comments in the same timeframe. Sure seems like they're a busy crowd!
WordPress is translated into 200+ languages.
(Manaferra)
Some of them, however, are in the early stages of translation. Don't worry, though – it's less than half – 52% are already translated.
The top three languages of WordPress sites are English (71%), Spanish (4.7%), and Indonesian (2.4%).
(WordPress)
They are followed by:
Portuguese (Brazil): 2.3%
French: 1.5%
Russian: 1.3%
German: 1.2%
Italian: 1%
Turkish: 0.7%
Dutch: 0.6%
WPBeginner Engage, the Facebook group for non-techies, has 94.5k members, with hundreds of new posts shared daily.
(Facebook)
People discuss tips and tricks, help others solve issues, and share opinions. If you're a WordPress beginner, that's the place to be!
WordPress Themes Statistics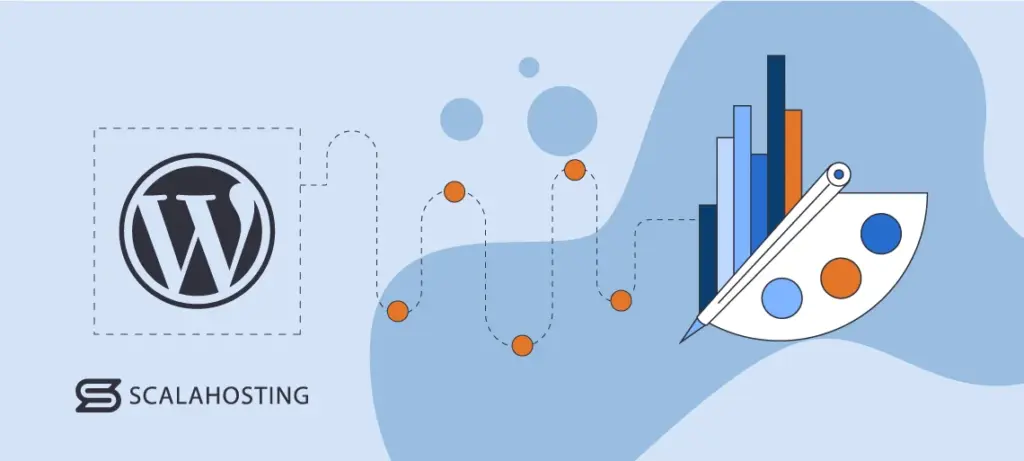 One of the things that makes WordPress a top choice for websites is the abundance of themes and plugins that you can add. Here's what you need to know about them:
Divi is the most popular WordPress theme, with 13,764 websites using it.
(BuiltWith)
The top five are:
Divi
Astra
Hello Elementor
GeneratePress
Newspaper
WordPress offers 11,014 free themes.
(WordPress)
And that's only counting the official marketplace. ThemeForest, Envato, and ThemeIsle have even more free options available. Some even made it to our Best WordPress themes list!
A premium theme for WordPress goes for around $59 usually.
(CodeinWP)
Premium templates usually get better support and frequent updates. So, if you can afford one, it will surely help you stand out from the crowd.
WordPress Plugin Statistics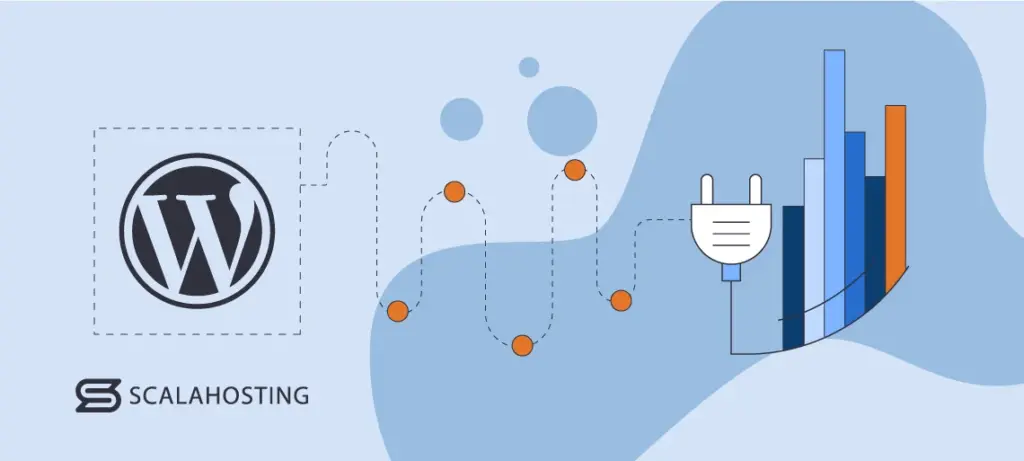 There are 60+k add-ons on WordPress Plugins.
(Manaferra)
A WordPress plugin can add new functionalities to your site. The official database has various options for every budget. Aside from that, you can find more add-ons on other marketplaces.
The most popular WordPress plugins are Yoast SEO, JetPack, Wordfence Security, and Elementor, with 5+ million downloads each.
(Manaferra)
WP Forms has 4+ downloads. Contact Form 7 and UpdraftPlus – 3+. All In One SEO Pack has been downloaded 2+ million times.
WooCommerce Checkout is the second most popular plugin among WordPress eCommerce websites, with 17% of the downloads.
(Statista)
Shopify leads the way, with 28%, while Wix Stores is third, with 16%.
Plugins are responsible for 99% of WordPress vulnerabilities.
(iThemes)
Here's a valuable WordPress security advice – always update your add-ons. Also, get rid of any inactive ones. You'll thank us later.
ScalaHosting and WordPress
Now, if those statistics convince you that WordPress is the right choice for you, there's another important aspect we need to cover – web hosting.
We at ScalaHosting have a vast experience with WordPress, having worked on numerous such projects. That allowed us to tailor the perfect Managed VPS Hosting plans.
All of our options come with our very own SPanel – a lightweight and fast content management platform. It gives you direct access to Softaculous, which means you can get WordPress up and running with just a few clicks. And don't worry if you already have a WP website – our team of experts will ensure the migration process goes unnoticeable.
Contact us today to learn more!
Wrap Up
WordPress is breaking its own records every year. And for a good reason – it's diverse, flexible, and has a strong community.
Do you really need any more reasons to jump on that bandwagon?

FAQ
Q: Is WordPress still relevant in 2023?
A: WordPress is definitely still relevant in 2023. In fact, it powers almost half of the websites – 43.1%, to be precise. And if that's not enough, the term "WordPress" gets googled roughly 2.7 million times every month. So, the interest in the platform is very much still there.
Q: Who still uses WordPress?
A: In 2023, 38,539,556 live sites are using WordPress. Among them, you'll find big names, such as Sony, the PlayStation blog, Disney books, Spotify Newsroom, Vogue, the White House, and more.
Q: Is WordPress bad for SEO?
A: WordPress is definitely not bad for SEO. In fact, it has many dedicated to SEO plugins like YOAST SEO, which has more than 5 million downloads. The only thing that can affect your SEO is changing your theme, so you should keep that in mind.
Sources:
Was this article helpful?